News, Vision & Voice for the Advisory Community
The Boston 401(k) king's capture of Amazon's recordkeeping account from rival Vanguard may be proof of concept of 'client experience' at a budget price.
January 8, 2020 — 11:46 PM by Oisin Breen
Brooke's Note: Amazon.com is hiring nearly 500 employees a day and plans to do that into the foreseeable future. Those employees include some of the best, brightest and best paid, in addition to Whole Foods checkout people and warehouse managers. Fidelity now has the existing $5.7 billion in its recordkeeping and that unbelievable built-in growth of 2,000 new participants a week as it grows with Amazon. So often, financial firms are grappling to win a chunk of shrinking pies. Companies like Amazon are a big growing ones, and Fidelity is capitalizing on the opportunity through investment and innovation. The bad news is that winning recordkeeping means...you win recordkeeping in the brave new world, with no managed assets thrown in to pay for it all through kickbacks and other fun. The good news is that a firm like Amazon is more interested in having good service than scraping every penny -- though we don't know what kind of deal Amazon scored with Fidelity. Yet, this account win appears to be Fidelity competing at its big and effective best in a 401(k) business where it often gets called "king." It's a royal designation outmoded now that the kingdom is run by its queen, Abby Johnson.
Fidelity Investments wrested control of the dazzling Amazon.com 401(k) account from its big Malvern, Pa.-based rival -- but to Vanguard goes some very precious spoils.
Indeed, the Amazon-Fidelity-Vanguard deal is forcing a symbiosis driven by Amazon's power to create a judicious unbundling.
It serves as a proxy for what is happening more broadly in the 401(k) business -- increasingly divided between Vanguard, the 401(k) asset king, and Fidelity, the 401(k) recordkeeping king.
The Boston-based 401(k) giant won the recordkeeping account of the Seattle-based e-commerce giant, but in an unbundled world it is unclear what revenues Fidelity gets in the deal.
"Recordkeeping is the least profitable part of a 401(k) account," says Jason Roberts, CEO of Pension Resources Institute.
One source close to the Amazon-and-Fidelity deal says the assets of Amazon 401(k) participants are still invested in Vanguard mutual funds -- assuring that the manager continues to rake in fees, perhaps as long as the accounts are held by participants.
Though neither Vanguard nor Fidelity confirmed the change, Amazon revealed the switch on behalf of its 750,000 full and part-time workers to Pensions & Investments in November. 
The Amazon deal was confirmed in the Seattle-based firm's 8-K filings. Amazon's $5.7 billion in 401(k) assets go live with Fidelity next week, following a transitional blackout period that began on Jan. 2.
Fidelity can take a victory lap, says David Blanchett, head of retirement research for Morningstar's Investment Management group, via email.
"I think it's still a big win," he says. 
"While the funds aren't necessarily going to change, this is going to give Fidelity an important touch point with participant, and they are likely going to be able to leverage these individual participant relationships to capture participant monies who end up rolling out of the Vanguard plan who might then end up investing in Fidelity funds."
Commanding fees
Just how big a financial coup this is for Fidelity and its CEO Abby Johnson is hard to measure. It gains considerable bragging rights and it also gains a toehold in trying to wrangle assets away from Vanguard, Roberts says.
"Fidelity has a lever. It can discount recordkeeping fees based upon the level of Fidelity-owned funds in the plan. That happens all the time."
Roberts adds that the 'X factor' is whether Fidelity can command a substantial "infrastructure fee" from Amazon in exchange for supplying a better experience to its employees. "Can Fidelity charge that? Sure they can. They have the right (despite lawsuits trying to challenge that Fidelity assertion.)" 
What sources agree on is that Fidelity's Amazon win validates its efforts to reinvent "recordkeeping" as a place of advice, education and digital interaction. It bundles all three under the broad umbrella of "financial wellness." 
Known to RIAs is the hundreds of millions of dollars Fidelity invested to buy, revamp and infuse eMoney's financial planning software into its institutional systems. See: eMoney makes its first big enterprise sale as a Fidelity sub-unit by showing a few features and much salesmanship
Service vs price
For Amazon, it comes down to value provided by the service experience -- not necessarily getting it all at the cheapest price, the online retailer says.
"We continuously evaluate our benefit offerings to ensure the best possible experience for our employees," says an Amazon spokesperson, via email.
For Amazon broadly, the improvement of employee "experience" is a mission-critical strategic imperative as it undertakes to convert multiple industries from bricks-and-mortar to its website.
To execute that historic shift, Amazon is a on hiring binge unprecedented in commercial history at a time when the unemployment rate hovers at cyclical lows.
Its staff has expanded six-fold since 2013 to 647,000 (as of May) and it adds an average of a staggering 337 workers every day, Fast Company magazine says. The company now lists 750,000 workers.
It also operates in an environment where Facebook, Microsoft, Apple, Netflix and Google -- vie for the same A-level engineering talent.
(Observers speculate that financial advice may be on the Amazon to-do list of industry takeovers; notably its feelers toward investments to date have been in collaboration with Fidelity.)
Not that Vanguard put up much fight on the recordkeeping side of the equation, says an executive at one 401(k) vendor, speaking anonymously, via email.
"I wouldn't be surprised to hear Vanguard refused to be flexible with its investment offering and administrative [processes]," the source states.
"It's a known weakness for them, and they're typically unapologetic."
Overall, Vanguard won't suffer from losing Amazon's business, says Alec Lucas, a Vanguard observer and senior analyst for manager research at Morningstar.
"[It's] not of major consequence to the firm overall."
Growth tear
"Vanguard is the largest DC plan asset manager in the U.S. at $1.4 trillion in assets," said spokesman Freddy Martino via email. "More than 5 million participants [use] its DC recordkeeping business."
But Fidelity is far-and-away the DC recordkeeping leader with $1.9 trillion, followed by TIAA , $605 billion, and Empower $540 billion, according to the 2019 PlanSponsor RecordKeeping Survey.
Fidelity's recordkeeping business has also been on a five-year growth tear, with net inflows of approximately 11% year-over-year, since 2014, when its record-kept assets stood at $1.19 trillion.
When it comes to recordkeeping for 401(k) assets only, Fidelity $1.6 trillion lead margin is even wider, followed by Empower. $400 billion, Alight Solutions $375 billion and Vanguard $374 billion, according to Plan Sponsor.
Vanguard is also only the sixth largest recordkeeping business in terms of defined contribution participants. Fidelity dominates; its 22.2 million participants gives it a nearly three-fold lead on second placed Empower with 8.6 million.
But Vanguard is still well-advised not to take cold comfort in holding assets based largely on its history of lower fees.
"Vanguard was once the low-fee leader in terms of mutual fund expense ratios, [but] everyone has low-cost products now. Differentiation comes from the other aspects," says Mike Alfred, the founder and former CEO of 401(k) data tracker, BrightScope. He now has a Denver, Colo. research firm aimed at crypto-currency. 
Compelling argument
Indeed, Fidelity has big upside despite Vanguard's elephantine presence in the relationship.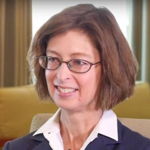 "Affording employees with a user experience that might encourage more interaction with their retirement plan accounts certainly has value." says Ari Sonneberg, an attorney and chief marketing officer at the Boston-based Wagner Law Group, via email.
"If you can combine that with some cost savings, even if marginal, then there is an even more compelling argument for making such a change," he adds.
"This is why companies like Fidelity are investing in the user-experience aspect of their products."
Fidelity also may have an ace in the hole that allows it to operate at lower margins in the 401(k) arena -- namely it makes up for it by how effective it is in getting those assets to migrate to its retail offering.
"[They're] rumored to capture around 40% of the participant rollovers, due to brand, product stickiness, etc.; their competitors are 10- to 20-points worse," says Alfred. 
"This fundamental economic advantage means they can price plans at a loss knowing they'll make it up in the IRA business," he explains.
Fidelity seems more than willing to compete on price under CEO Abby Johnson, who has slashed fees on mutual funds and equities trading. See: One big casualty of Fidelity Investments' buckle on zero-fee commissions may be the zero-fee RIA custody tailwind of three decades duration
"The challenge in beating Vanguard is they have a structural advantage, because US open-end mutual funds own the firm, so the cost basis is much lower, [which] makes Vanguard very difficult to match," Lucas says.
"They continue to dominate, even with pretty significant competitive threats." See: Vanguard re-applies itself to active fixed-income funds.
Vanguard's edge is with its unique ability to reap high margins by pumping participant portfolios full of its proprietary products.
Planning lite
Fidelity is also pitching that it is morphing upmarket from being an investment manager to being a financial advisor. It's introducing a measure of light financial planning that it couches in the hard-to-define category of "financial wellness." Generally wellness is considered the life alpha derived from the planning process.
As of Aug. 2019, Fidelity introduced a simple planning tool to its services for plan participants. This provides a means to cross-sell plan participants savings and investment products beyond any retirement-linked services.
Fidelity is also currently in negotiations with several corporate clients about a 'total well-being' program for 401(k) plan participants, whereby investments could, in future, be tied to issues ranging from an employee's mental health, to the trickiness of their commute, with a mooted 2020 launch.
It's hard to say what will win new business, but what you offer beyond pricing and returns can make the difference, says Sonneberg.
"There is no objective gauge for measuring how some of these bells and whistles might be better than others, [but] most decision makers are end-users themselves and can bring their own appreciation [for whether they're] in the best interest of plan participants."
Insider connection
Fidelity's success in wooing Amazon's 401(k) plan may also have been helped by its long-standing relationship with the company. 
In 2006, Fidelity trialled a marketing agreement with Amazon that included sponsorship of a financial services "store" that provided Amazon customers with access to information about the full range of Fidelity's investment products.
Then in early 2019, Fidelity quietly partnered with Amazon's software development platform, Sumerian, to test and develop virtual reality financial services software. See: Fidelity Investments takes another leap into the future, enlisting Amazon to turn advisors into virtual reality avatars, but some say it's pie-in-the-sky.
Certainly Fidelity's is widening its lead as the 401(k) recordkeeper of choice with three of the five FAANG firms ad Microsoft.
Effective, Jan. 12, the Boston-based investment giant's plan administration business will serve the 401(k) accounts of Facebook, Netflix, Amazon and Microsoft.
Vanguard still administers Google's $11.4 billion in 401(k) assets, and Denver-based Empower Retirement services Apple's $7.4 billion account. See: Empower wins Apple's $3.5-billion 401(k) account from Schwab
Fidelity remains tied for second for FAANG 401(k) assets, given the addition of the $1.29 billion Facebook plan, and the $366 million Netflix plan to the $5.7 billion Amazon plan recently onboarded, totals $7.4 billion -- the value of the Apple account.
While the value of FAANG 401(k) plans is likely to continue to grow, they remain dwarfed in scale by more legacy defined benefit plans.
For instance, the Federal Thrift Retirement Plan holds $579 billion, AT&T Corp. plan is valued at $65.5 billion, and Boeing at $64 billion, according to Pensions and Investments Data. There  are now more than 100 million US DC accounts, with assets in excess of $7.5 trillion.
Bottom line the 401(k) kingship is now bifurcated, says Blanchett.
"Fidelity is the clear market leader in terms of recordkeeping and Vanguard is the market leader in terms of assets under management."
Amazon may be the clear winner in getting the best of both worlds for its employees.
---
---
---
Share your thoughts and opinions with the author or other readers.
---