Tom Nally: 'We are not letting up.'
Brooke's Note: Tim Welsh and I teamed up on this article. Tim is fulfilling his role as conference reporter. For me, it's taking his observations and melding them with the news that DOJ is entering phase 2 of examining the proposed TD-Schwab merger. I also talked to a staffer at Cowen with knowledge of the proposed merger and the hurdles that remain. The two-step Tom Nally is being asked to do is unprecedented and impressive, at least in RIA custody. He is promising RIAs that TD is being a faithful fiancée to Schwab even as he shows that TD is readier than ever to return to bachelorhood and compete with Schwab with a healthy chip on the shoulder. I hear he pulled it off with aplomb, which is no surprise.
Chin up, eyes smiling, on stage alone with a chair, Tom Nally went straight to the topic of how TD Ameritrade is working diligently to marry arch rival Charles Schwab & Co. even as it seeks to scrap for every RIA and asset in the meantime.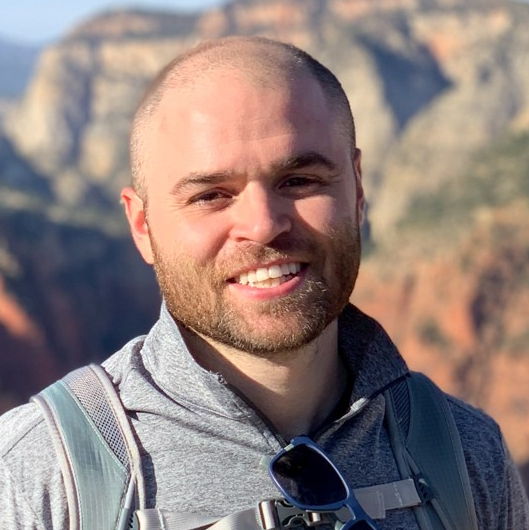 The head of TD Ameritrade's RIA custodian told the LINC 2020 crowd in Orlando that his firm is proceeding "full tilt"--as if the engagement will never reach the altar--even as word came down the Department of Justice (DOJ) has filed a "second request" for antitrust review. See: Antitrust suit against Schwab and TD Ameritrade merger draws 'stunt' accusations and judge agrees
"We are not letting up - we are keeping our foot on the gas," he said from stage.
For example, TD Ameritrade is still investing in Veo One and migrating advisors to it from the old, legacy Veo -- though the system may well get scrapped entirely in a Schwab takeover.
TD is also still incenting all its service teams to the hilt to maintain a high service level.
TD Ameritrade is even making plans for LINC 2021, though it'd be two or three months after Schwab's projected closing date. The firm will cancel it, essentially folding it into Schwab IMPACT, if the deal concludes. See: Tim Hockey invites channel-conflict question before TD Ameritrade's RIAs, sets good tone at LINC conference
Also, no word yet whether Schwab plans to keep Nally after the merger.
Paper pushing
On the retail side, TD continues to roll out advertising campaigns starring the bearded metrosexual man of empathy, kale quips and a sweet office.
Of course TD has the pedal-to-the-metal for a very good reason, according to Aaron Glick, event-driven specialist for Cowen Inc., a 3,000-person company.
"They have to," says Glick, who offers commentary to his firm's institutional investors on big corporate happenings, including mergers.
By DOJ legal strictures, two companies intent on merging can't let up on competing ahead of the deal's consummation, he explains.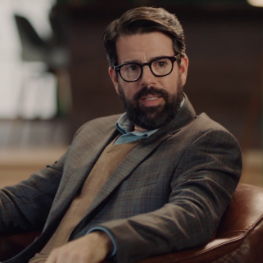 Some of the financial advisors at LINC confided over evening drinks that the Justice Department has reached out to interview them.
Nally told the LINC crowd the DOJ investigation is standard and ordinary paper pushing. But Glick says it is, indeed, a very big deal.
Right now Wall Street, he adds, is handicapping it chances for closing at about 70%.
"It's no slam dunk," he says.
Big deal
The 30% chance of failure reflects myriad complexities of TD Ameritrade's reputation for being both large and innovative.
Hence, DOJ could deem it the force of innovation that keeps the rest of the industry in line with regard to serving RIAs and giving small software vendors to RIAs a fair shake.
"We're talking about a $25 billion company," Glick asserts. "It's a big deal."
Advisors, fellow custodians, independent broker-dealers, software vendors and others will all get grilled so that DOJ knows whether competitors can pick up the competitive slack left by TD's absence, Glicks adds.
The four lines of inquiry will be:
Is RIA custody truly distinct from custody for hybrids, IBDs and even wirehouse brokers?
Are emerging RIA custodians like SSG, TradePMR, Raymond James, Folio Institutional, Betterment, Interactive Brokers, E*Trade and Apex truly viable alternatives to TD?
Has TD acted as the straw-that-stirs maverick force that makes Fidelity and Schwab compete harder on price, software innovation and service?
Is RIA custody really an industry separate and distinct from the custody provided by banks, wirehouses and independent broker-dealers and if so does still have healthy competition minus TD?
A decided "no" could be fatal but a qualified "no" could elicit a third outcome -- some sort of spin-off of the Veo aspect of TD Ameritrade, Glick says.
Nally explained that he and other TD executives have had minimal contact with Schwab executives, though some integration plans have been agreed upon.
For instance, Schwab has now assured TD that RIAs won't -- in most cases -- need to "re-paper" accounts -- a big hassle that many advisors consider a can of worms. It'd demand getting client signatures all over again.
A prior version of this article said Wall Street bets a 25% chance of no TD-Schwab deal closing. It's 30%, Cowen says.
---
---
Mentioned in this article:
---
---
---