News, Vision & Voice for the Advisory Community
The Malvern, Pa. giant has only 24% of assets invested in bonds but nearly 40% of its portfolio staff are bond-directed as it seeks to exploit a world of high fees driven by fiefdoms and petty monarchs.
January 3, 2020 — 1:33 AM by Oisin Breen
Brooke's Note: This week Barron's rightly went whole hog in featuring Vanguard and its CEO, Tim Buckley. It just took a questionable angle -- namely that Vanguard is in survival mode now that the rest of the investment industry is competing with it on price. Yes, that might be the obvious conclusion but misses a larger point. Vanguard Group has spent 45 years competing on price like a free enterprise pro. Its competitors are free market novices subjected to real pricing pressures for the first time, thanks largely to a series of Hail Mary passes thrown by Chuck Schwab. Until then, Wall Street, discount Wall Street and the fund business had a slowly crumbling detente that acted as a form of massive fee and commission subsidy. Those firms now have a big question: What next to replace billions in revenues tossed aside? Vanguard has no such issue. Until now, Buckley and his predecessors fought Wall Street active funds largely with Vanguard passive funds -- like fighting fire with water. Now, it'll fight fire-with-fire by using active funds to kill active funds. The opportunity seems ripest in bonds, where getting a little active can still mean oodles of success. It also happens to be an area where profit margins are nice and fat. See: Vanguard hits back at Fidelity's loss-leader strategy by courting higher-margin businesses, like China and private equity, and axing low-margin ones like annuities--Wealth management franchises are next So while Vanguard's competitors are busy giving away revenues as a "strategy," Vanguard appears to be busy gathering trillions of dollars in high-margin assets. 
The Vanguard Group is entering 2020 with a round of kneecap-level trade-fee cuts, but the main action went unnoticed. CEO Tim Buckley is being fitted for a crown reserved for bond kings.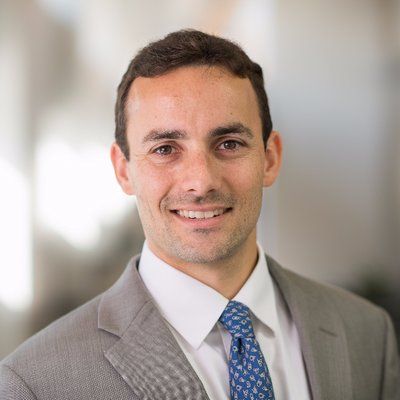 The Malvern, Pa., manager's strategic direction is manifesting itself in hires and restructuring. Its advertisements are now as red as a heart attack, with most featuring the word "active" -- a word that, in this case, largely connotes humans selecting investments.
In the last month, Vanguard has hired two active traders; promoted seven and sacked a long-time sub-advisor managing approximately $20 billion, or 1.5% of the $1.3 trillion it actively manages.
Vanguard's fixed-income group, which includes its money market funds, now employs 180 of the firm's 500 portfolio managers, analysts and traders and manages $1.7 trillion, or 29%, of Vanguard's total AUM.
"Vanguard is gaining ground with bond funds," writes John Rekenthaler, vice president for research at Morningstar, and a regular columnist for the firm, in a Nov. 12 article.
"The struggles of actively run [bond] funds that had made grand promises highlighted the virtues of Vanguard's comparatively modest approach. Bland became fashionable ... [so] its bond funds may yet become as popular as its stock funds," he writes.
Evolution
But Vanguard observer Daniel Wiener, chairman of $5 billion AUM, Newton Mass., RIA, Adviser Investments, says the active-management-heavy hires and promotions by Vanguard may mean little.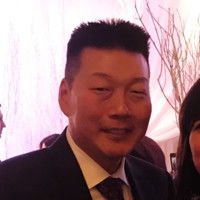 "Just because they've hired a few people and shuffled folks around I don't see anything revolutionary coming, just evolutionary," he says, via email.
Maybe, but Vanguard wields the trading power in bonds to think revolution, contends Sunny Kim, senior managing director and head of global business development for New York City-based trade routing software vendor Raptor Trading Systems.  See: Vanguard hits back at Fidelity's loss-leader strategy by courting higher-margin businesses, like China and private equity, and axing low-margin ones like annuities--Wealth management franchises are next
"[An individual advisor] gets a price and there's no negotiation … [but] if I'm Vanguard and I'm trading a portfolio of bonds, I'll negotiate the heck out of it ... buy 10 cars and you get the rack rate."
Vanguard agrees that 2020 marks the death knell of the last domain of the active investment market, where humans still beat IBM Watson at chess.
"We believe that we have an opportunity to tell our active story better and bring the 'Vanguard Effect' to an area of the marketplace that still has high costs," says Vanguard spokesman Freddy Martino, via email.
"No one will be able to match us on fees across the board."
Defining the industry
Buckley was quoted in Barron's this week making an even bolder claim.
Vanguard "was founded on the idea of insurgency, of disruption," said the 50 year-old who took over in 2018. "We've defined the way the industry is today."
Vanguard is defined primarily as an equity shop, with about 76% of its AUM in that class. It is also seen as a passive manager. But Buckley explains in a May 10 interview with ETF.com that active management isn't the enemy. It's the inflated fees in active management.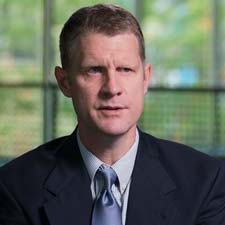 "People often think it's active versus passive, but it's not ... if active managers bring prices down, they can outperform. We've done it. Active can work."
"We want to see active have a resurgence, but the only way it will happen is if pricing comes down," Buckley told the site's Cinthia Murphy.
Vanguard  launched four new active equity funds this year: The International Core Stock fund, the Global ESG Select Stock fund, the Commodity Strategy fund and the Global Credit Bond fund.
Bond dominance is a macro-stretch goal worthy of the firm's industry-defining ambitions.
The stock market capitalization is about $30 trillion. The total debt owed through bonds is more than $40 trillion, according to Zacks.
The bond king throne has also gone largely unclaimed since PIMCO and its chief investment officer, Bill Gross, abdicated it. The Pimco Total Return Fund (TRF) hemorrhaged $65 billion before Gross left in 2014, and matters got even worse. 
When Gross left the firm, PIMCO managed more than $2 trillion in bonds, and TRF held about $222 billion. Today TRF holds just $52.1 billion -- a 77.5% outflow in just six years. PIMCO overall manages $1.88 trillion, as of Sept. 30, 2019.
We three kings
The three reigning bond-king-apparents are DoubleLine Capital founder, Jeffrey Gundlach; PIMCO chief investment officer (CIO), Dan Ivascyn and Guggenheim Partners CIO Scott Minerd. But they are fast learning about the slow, steady "Vanguard Effect."
Vanguard Personnel Changes
Jefferey Johnson promoted to new co-head of bond indexing; 

Nathan Will promoted to head of municipal credit research;

Mauro Favini promoted to co-manager of the firm's emerging market bond fund;

Arvind Narayanan promoted to Vanguard's Core Bond and Global Credit funds manager;

Sara Devereux hired from Goldman Sachs as principal and global head of rates;

Sharon Hill hired from Macquarie Group as senior portfolio manager and head of alpha equity for global income;

Gemma Wright-Casparius moved to short, intermediate, and long-term treasury funds, as well as Vanguard's inflation protected securities fund;

Mark Fitzgerald, formerly head of ETF product management, named head of product specialism in London to oversee "equity index, ETFs, active equity and fixed-income;"

Sarah Gibb-Cohen, head of equity product management is now also responsible for Vanguard's $17 billion AUM Life Strategy fund; 

Caroline Laure-Negre now heads-up London's ETF and fund product management's fund health and product governance team.
Not only are Vanguard's funds cheaper than the would-be kings' brands but often they outperform them.
In the last year, according to Google Finance Data, the DoubleLine Total Return Fund brought in 6.08%; the PIMCO Income Fund Institutional posted gains of  6.63%. Guggenheim's Total Return Bond Fund Institutional climbed 5.16%. But Vanguard's Total International Bond Index Fund increased by 8.34%, and the Vanguard Total Bond Market Index Fund appreciated by more than 8.77%, as of Jan. 2, 2020.
Reuters got these kings to comment on the indignity of being beaten by crepe-soled Vanguard. As it turns out, all three bond czars under-allocated corporate credit relative to their benchmarks. 
Gundlach, Ivascyn and Minerd also outsmarted themselves with defensive interest-rate postures, buying bonds with shorter durations when the defense proved unwarranted, the article shows.
Bond vulture
Here is how Vanguard's bond sovereignty is taking shape.
Its fixed income open-end funds and ETFs make up about 24% of the more than $5.2 trillion in total US fixed-income assets under management, as of Oct. 31, according to Morningstar Direct.
Indeed, over the last decade Vanguard has quietly filled the void left by Newport Beach, Calif.-based PIMCO, after infighting and managerial mishaps prompted the market to force its abdication as bond market king.
PIMCO began hemorrhaging assets following a Sept. 2014 spat between founder Bill Gross and his presumed heir Mohammed El-Arian. The consistently underperforming PIMCO flagship, TRF, shed more than $65 billion in managed assets in the 12 months preceding Gross' exit.
But PIMCOs losses were Vanguard's gain.
The firm positioned itself as bond vulture-in-chief with a twist. It usurped the old-line celebrity bond king with the same cost-cutting mantra Vanguard used to become the top mutual fund seller.
Demonstrating this is a Jan. 4, 2019 video, presented by Chris Alwine, head of Vanguard's global credit team, and Brett Dutton, lead actuary and head of pension strategy and analysis. It emphasizes Vanguard's active management and fixed-income credentials for pension planning.
The pair argue that rivals are forced to manage by the high costs they impose. Vanguard's strategy runs the opposite course, where rivals "take excessive risk by concentrating strategies to overcome their higher fees."
Price reductions
Vanguard continues to slash costs, too. Its latest round of fixed-income price reductions came on Dec. 19 in the firm's annual report. 
The report reveals lower expense ratios for 12 Vanguard funds, with an average reduction of 3.5 basis points (bps). At least three fixed-income funds and four active equity funds saw price cuts.
The affected index funds all drew five bps expense ratio reductions. The exception was the Emerging Markets Government Bond Index Fund Institutional; its costs were shaved by six bps.
Vanguard also reduced the expense ratios for 56 of its mutual funds and ETFs in the past few months, according to a Dec. 26, 2019 press release. The average reduction was three basis points.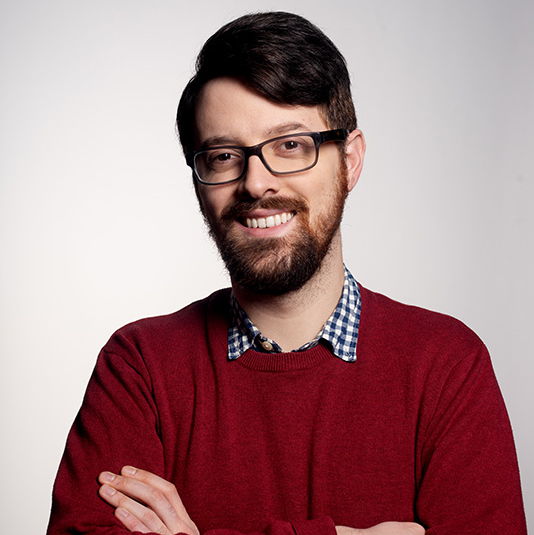 But Vanguard is not alone in its efforts to jolt the fixed-income market with the kind of price competition that pushed many custodians into the zero-commission world for equity trades.
Fidelity among others has followed a similar path. 
"Our fixed-income offering is often cited by the advisors we work with as one of our strengths, particularly as it relates to liquidity and pricing," says a Fidelity spokesperson, via email, referring, in particular, to the firm's $1 retail bond mark-up.
"[Fidelity] continue[s] to develop and implement innovative methods and technologies to ensure our advisor clients have access to comprehensive and competitively priced fixed-income products [and] markets."
Deep, wide offense
Although Vanguard has been very busy, of late, making changes to its active-management and fixed-income front bench, a number of industry observers remain unconvinced that it's making anything like wholesale changes.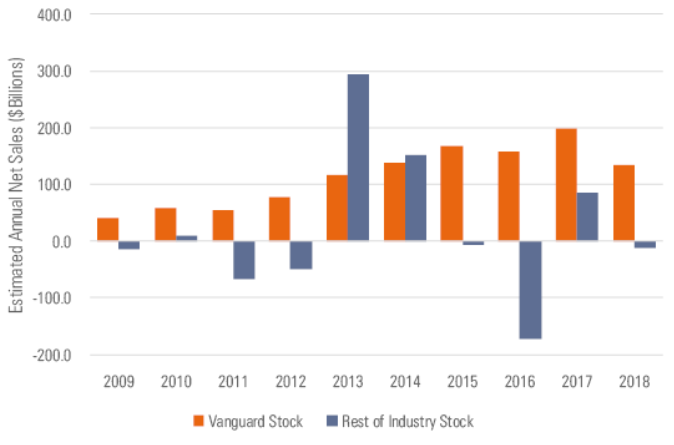 Indeed, Vanguard's recent hires are more about succession planning than growth, says Alec Lucas, a Vanguard observer and senior analyst for manager research at Morningstar.
"To the extent Vanguard's on offense, they're trying to become known -- more so than [they] currently are -- as an asset manager characterized by low fees, whether passive or active," Lucas says. 
It's certainly not making an all-out assault on the bond market, agrees Gabriel Denis,a fixed-income strategies analyst at Morningstar.
"Vanguard has a large and growing presence in the [fixed income] field ... [and they're] continuing to grow their capabilities, but … there isn't a wholesale effort to make a splash in the bond market … rather they continue to strengthen [their] competitive advantage. They're deep and wide," he explains.
While Wiener shares the skepticism of Morningstar analysts, he insists sizeable benefits can be had by selling bonds on a budget.
"In the fixed-income realm, where returns tend to be lower, every basis-point you cut from expenses counts,"  Wiener explains.
"Should we enter a period of rising interest rates ... that lower expense ratio will be all the more important given that bond funds may end up with more losses than gains until rates stop rising."
Gaining leverage
It makes sense to try and make fixed-income hay while the sun shines, says Eric Clarke, CEO of Omaha, Neb., software vendor and TAMP, Orion Advisor Solutions, via email.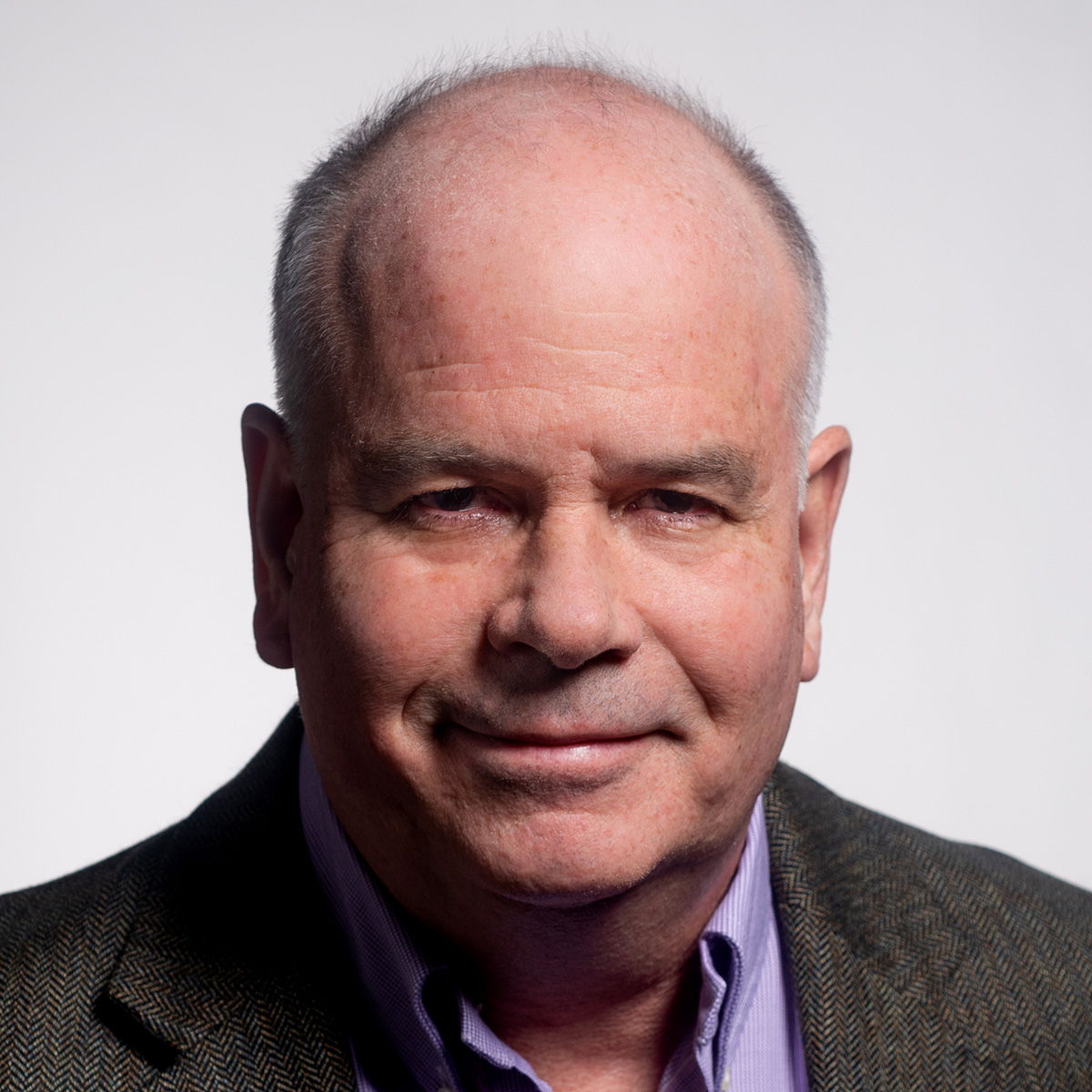 "Focusing on income solutions right now is huge …  10,000 [boomers] are retiring each day for the next 12 years. This is an important demographic trend to pay attention to ... [it's] the right move."
Some analysts, in not-for-attribution comments, also add that consumer demand may have forced Vanguard into "doubling down" on active management in fixed-income.
"The bond market lends itself to active a little more, because it's hard to commoditize bonds, and capacity can be an issue," says one analyst, via email.
"There's more leverage, as a result, on the manager's side if they're differentiated with different strategies and flavors of bond funds."
Indeed, it's tricky to build a product that you can just buy and sit on, given the lack of homogeneity in fixed-income debt issuance, says Brendan Powers, associate director for product development at Cerulli.
"General Electric stock is just that, but [with] General Electric debt there can be 100 different types ...[so] fixed-income is an area where a lot of retail clients are still using active management."
But it would be foolish to believe that active will always reign supreme in fixed income, Powers continues.
"Seventy percent of advisor assets are in actively managed products … You're going to see that continue to creep more toward a 50/50 split … and in the bond market there's been appetite for index strategies, too."
No quick fix
One potential indication of what the future holds is found in firms like Vanguard, Boston-based Fidelity Investments and NYC-based BlackRock. They have increasingly turned to technology to cut costs when managing equity ETFs and mutual funds.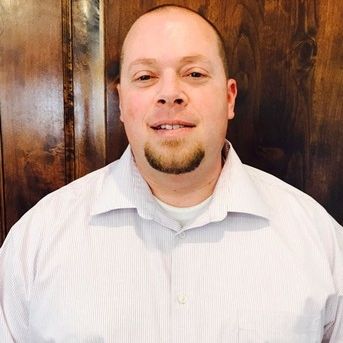 But to spark a fixed-income virtuous cycle, where ever-greater economies of scale create savings, which in turn attract more assets, a far more antiquated approach is required.
For now at least, fixed-income cost efficiencies continue to depend on hard-nosed negotiation by traders hitting the phones because the market is so opaque.  
Currently just 20% to 30% of all fixed-income trades are reported, tracked and managed digitally, limiting available cost-savings in a market not known for fee transparency.
It also means liquidity for a vast number of bonds is somewhat of a unicorn, because the harder something is to trade, the less frequently it's traded.
This acts as a roadblock for RIAs tempted to build individual bond portfolios instead of relying on fixed-income mutual funds and ETFs.
RIA dilemma 
RIAs hold around 7.5% of taxable fixed-income assets in active mutual funds. Just 2.5% are held in index-linked mutual funds and ETFs, according to data from Boston-based consultancy, Cerulli Associates.
"Unfortunately it's an archaic corner of [the] industry with little transparency or innovation," says Damon Deru, founder and CEO of Layton, Utah, rebalancing software vendor, AdvisorPeak, via email.
"Many advisors don't utilize individual bonds right now because there's this general feeling that unless you're an institutional bond trader, that the wealth management side is left with the table scraps," he explains.
"[But Vanguard's moves to cut fixed-income costs] will be a net positive ... much like with the indexing and low-fee movement."
Indeed, the broader popularity of fixed-income investments, particularly through ETFs, is growing.
Net cash flows into U.S.-based ETFs rose to $271 billion in 2019, making this year the second largest on record for inflows, according to ETF.com data. Some 51%, or $138 billion of that sum flowed into fixed-income ETFs.
As of Sept. 2019, Vanguard had $784 million in passive fixed-income strategies and roughly $364 billion in in-house active fixed-income strategies. A further $69 million is outsourced.
Technological limits
Not everyone is convinced, however, that a technological revolution will lead to greater access to cheaper fixed-income products and herald a golden age of RIA involvement.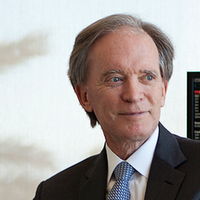 The benefits of digitizing fixed-income investments are simply not for bread-and-butter RIAs, says Kim. 
The real boon is for TAMPs, asset managers and high- to ultra-high-net-worth RIAs that already use separately managed accounts to manage a number of individual bonds, he adds. 
"[It's] difficult to increase advisor adoption for more direct fixed-income trading regardless of the electronic tools, if the liquidity and associated price transparency is limited," he says.
One metric demonstrates the difficulty, or lack of desire, to go digital.   
Although up 300% in the last 12 months, only 611 out of 70,000 bonds issued in the EU under MiFID II transparency regulations currently meet required reporting standards.
Welcome to the status quo, says Kim. "We'll see a gradual increase in the trend … [but] it's going to be a while."
Don't forget that the longer change takes to come, the longer big Wall Street firms can reap outsized fees, adds Deru.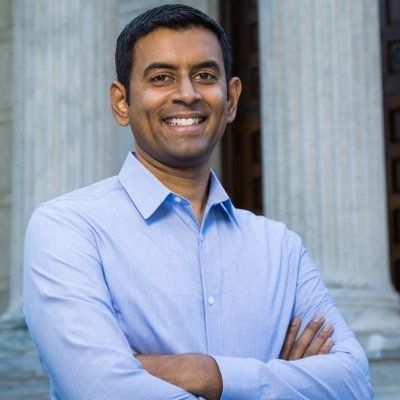 "The problem with the bond industry is it's spread all over with no centrality as the equity markets have. This leads to a lack of transparency, which is Wall Street's favorite place to hide fees," he says. 
"[But] if management fees continue to compress, so every little piece counts, fixed-income [digitization] could be an extension of [solving] that," he explains.
"Just as larger players moved to zero commissions in equities, fixed-income will have the same concerns as margins are compressed and transaction costs are scrutinized [for] best execution."
The still under-development FINRA-built 'CAT NMS' database will eventually capture every trade made in the nation and could propel Vanguard's bond managing advances.
Fixed-income trades are likely to come under its purview as well, according to analysts, including trades reported through TRACE, the OTC fixed-income tracker, which will necessitate significantly improved electronic recordkeeping.
The face of change
That said, digital fixed-income exchanges do already exist, albeit, without anything close to the degree of centralization and collective organization as equity exchanges. London-based marketplace vendor Tradeweb Markets is a case in point.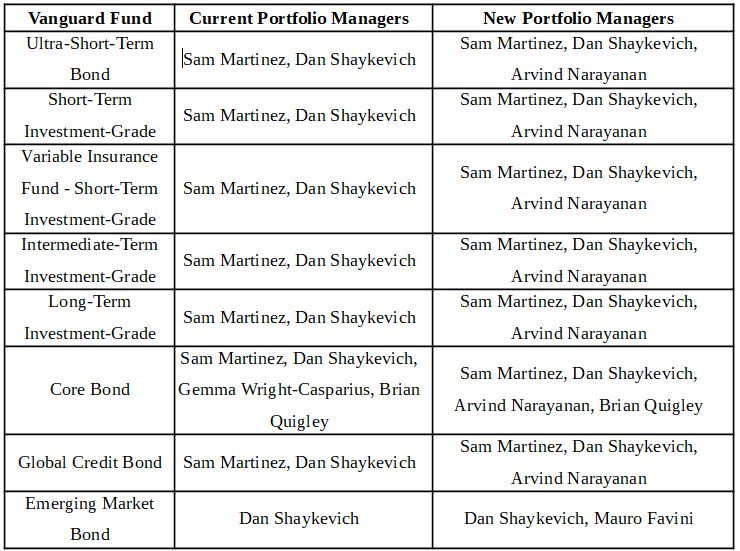 Tradeweb is an evangelist for a series of technological upgrades to the fund industry. See: Executive leaves Bloomberg with ambitious plan to unify the retail bond market
These include efforts to move fixed-income trade execution to a single click system, once pre-configured conditions are set.
Already, 23.1% of all Tradeweb trades are automated through its AiEX speedy-trading tool, a 9.6% increase in overall trade numbers and a more than 50% increase in trading volume. 
The firm now provides real-time prices for 18,000 corporate bonds, without recourse to spreadsheets, emails, or phone calls. At least 15.7% of all US OTC trades in 2019 went through Tradeweb's service, according to the firm.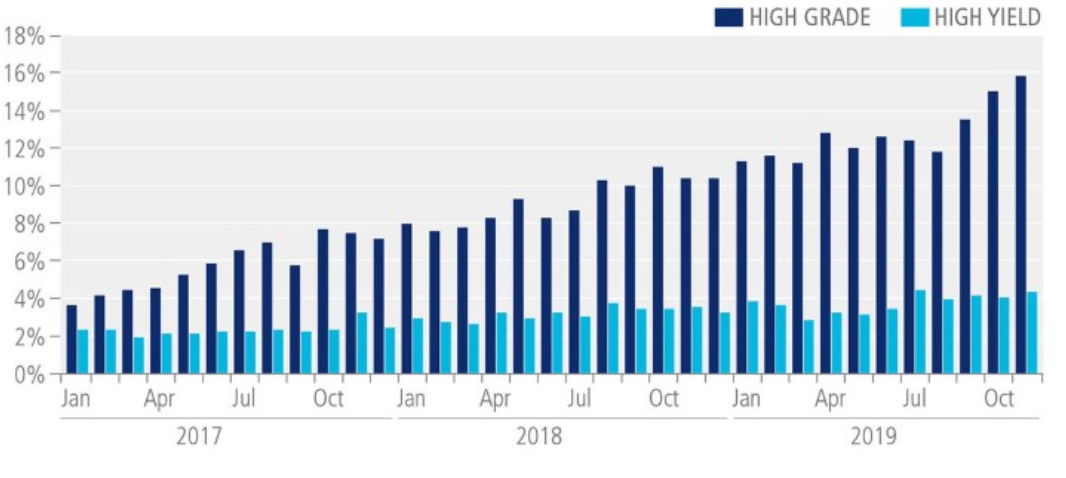 If I'm a firm like Vanguard or Fidelity, I want digital fixed income as soon as possible, because it makes life a whole lot easier, and it guarantees compliance, says Kim. "You can't really justify why you bought this bond if you have a spreadsheet and a phone call."
But that sword has two sharp edges, says Deru.
"If there was an efficient and transparent bond market available to advisors, I believe there'd be fewer assets with "professional" bond managers," he explains.
"Advisors would utilize individual bonds in client accounts a lot more if there was greater transparency and it was easier to trade, i.e. to submit trades electronically just like equity orders, versus calling orders into a bond desk."
Change is necessary, says Clarke. "We need a lot more clarity and transparency."
---
Related Moves

Discount brokers are facing myriad issues as trading fees continue sliding to zero, causing TD's board to seek a more RIA friendly CEO
---

With Aladdin overtones, the Malvern, Pa. asset-manager puts Joseph Brennan in charge with big stress testing on the agenda
October 19, 2018 — 7:41 PM
---
---
---
Share your thoughts and opinions with the author or other readers.
---