Zach Perret: Together Visa and Plaid can support the rapid growth of digital financial services.
Brooke's Note: In the past few years, RIAs have begun to ponder what happens if Amazon or Google comes crashing into wealth management loaded to the gills with the data, access, brands, capabilities and low acquisition costs they enjoy in other industries. This Visa purchase of Plaid suddenly fast-forwards those dark ruminations. The credit card behemoth has a market cap of nearly $500 million, a Silicon Valley HQ and a healthy fear that it could be Venmo'ed right out of existence if it doesn't take a few risks. Plaid is the Intel-inside of Venmo and its even big buddies with PayPal and the stodgiest of banks like JPMorgan. What Visa likely doesn't even realize yet is that its compulsive $5.3-billion purchase of Plaid's modest revenues just gave it a nifty play at the wealth management business. Sure it'll sell data to Acorns and Betterment and help them zap through electronic authentications and the like. Competing with Envestnet-Yodlee in the advice business where human relationships are still part of the algorithm may not be on its radar screen. Still, let this be a wake-up call. We have seen every kind of convergence in the RIA world and now Visa and Plaid are set to be one-and-the-same, giving the payments giant a new window on the advice world.
Visa Inc. crashed the wealth management business, maybe threw sand in the gears for Yodlee and rewrote financial technology valuation rules by promising to pay $5.3 billion for a company that sells digital innards for microscopic profit margins.
The Foster City, Calif., credit card king is buying startup, Plaid, a few miles north in San Francisco for an astronomical 25- to 50-times revenues, according Lex Sokolin, an analyst and global fintech co-head at ConsenSys.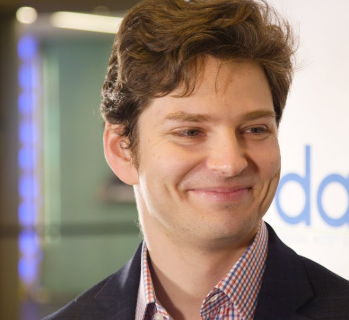 Visa will now position itself as chief toll collector on a vast swath of robo-advisors, robo-banks and other "fintech apps" and the rivers of financial data sloshing about in the legacy world of banks, custodians and brokerages, globally.
The financial services sector is probably the most data-intensive in the global economy. Visa is making a hefty M&A bet that a growing market exists for data that can fine-tune marketing, client acquisition and other services that drive efficiencies and ultimately profits.
Fintech companies are changing the way that money is being borrowed by utilizing nontraditional data that helps them figure out if a borrower will pay the loan back in a timely manner. Fintech or financial technology startups have started to boom as the credit card industry is struggling, according to Forbes.
Fuel to power
For Envestnet-Yodlee management, it is no longer just looking over its shoulder at an oncoming Plaid, which previously scooped up fellow startup Quovo. The Chicago outsourcer to advisors will also soon be looking up at a company with a $450-billion market cap --more than 100 times more that its own at about $3.8 billion. See: As Fidelity divorces American Express, Schwab steps in to launch AmEx cards -- with help from RIAs -- as part of broader effort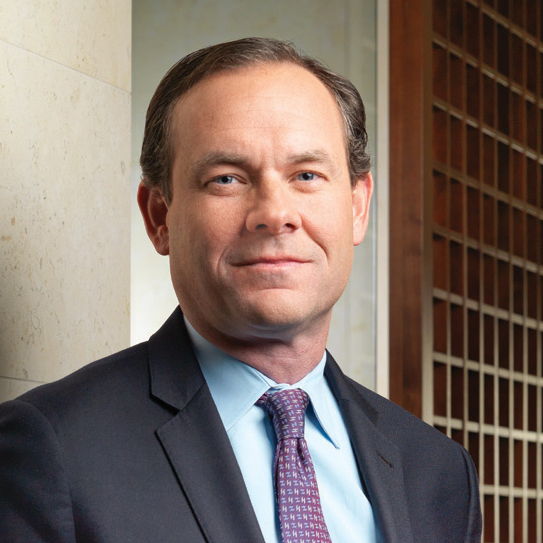 Plaid, which was funded by $300 million of venture capital rounds, was already a major challenge because of its modern interfaces.
"Plaid is a lighter touch integration that Yodlee or ByAllAccounts — which are all about printing some data on the screen — and delivers more value. It catalyzed the opening of new accounts through easy authentication," says Sokolin in an email.
Indeed, top-notch executives in the RIA business swear Plaid holds a big edge, says T3 events producer Joel Bruckenstein. "But there are executives I respect just as much who swear by Yodlee," he adds.
"It validates the decision by Jud and Bill to purchase Yodlee. You may recall at the time that they took a lot of flack from analysts. I guess they were just slightly ahead of their time."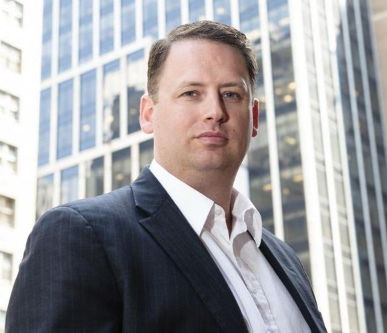 Though it may have been ahead of the demand curve, Yodlee maintains its edge in applying data to the process of managing wealth, says Shirl Penney, CEO of Dynasty Wealth Partners.
"Part of being a pioneer means being first and sometimes early," he says. "The future will belong to the cyborg advisor, who understands the tremendous synergies and benefits to clients that sit at this crossroad. We feel Envestnet will lead this movement [of balancing human, data and software elements at scale]."
Yet even Plaid API edge in non-wealth management matters may not come close to explaining how it got Visa to cough up $4.9 billion plus $400 million for executive retention for a company that Visa admitted on its deal conference call last week won't add to earnings for at least three years.
"One question to ask is why Plaid sold for 25- to 50 times revenue while Yodlee sold for 5- to 10-times revenues [$98 million in 2014] for essentially the same bet?" Sokolin adds.
"I think there are two key factors. The first is the Plaid client list — Venmo, Crédit Karma, Goldman Sachs [Marcus], Lending Club. These are massive user footprint businesses, and payments and lending in particular have been much more dynamic than wealth management."
Plaid, founded in 2013, has revenue of $100-million to 200-million, and about 400 employees, Sokolin adds in a LinkedIn posting. "That's about $12 million of total enterprise value per employee! The firm also powers 200 million connected accounts -- give or take -- for a $25 value per account."
Asked by RIABiz whether the Plaid-Visa deal daunts or affirms Yodlee, Envestnet interim CEO Bill Crager accentuated the positive.
"We have been believers in data as the fuel to power the wealth tech ecosystem," he says in an email. "I think the Visa transaction amplifies the importance and value of data to power how we will engage with our money in the future."
Zach Perret, CEO and co-founder of Plaid echoed Crager in the deal press release. "Plaid can support the rapid growth of digital financial services."
Winners, losers
That said, Visa and Envestnet shareholders seemed to agree that Visa (V) won value and Envestnet (ENV) lost it. Since Jan. 15 when the deal was announced, Visa shares spiked $8.61 from $196.06 to $204.67. Envestnet shares are off nearly $4 from $74.39 to $70.57.
In today's trading (Jan. 22), Envestnet is on the rebound, trading between $71.32 and $72.29 in intraday trading. Visa is building on gains, trading between $207.29 and $210.13.
Though it is hard to analyze just how Visa's arrival alters the competitive landscape in wealth management, there is one seeming certainty for Crager, according to Bruckenstein.
"It validates the decision by Jud [Bergman] and Bill [Crager] to purchase Yodlee [in August of 2015]," he says. "You may recall at the time that they took a lot of flack from analysts for being stupid. I guess they were just slightly ahead of their time." See: Jud Bergman defines 'stupid' and post-'stupid' eras at his firm after Raymond James analyst dares to unearth the Yodlee question
Yodlee ran in the red at the time of the deal and has been a cash and capital drain at a $550 million purchase price ever since. It was also difficult for late CEO Jud Bergman to explain how Yodlee's data capabilities dovetailed with Envestnet's core business of outsourcing investments and services to financial advisors.
But still, the eye-popping $550 million sum-- at that time-- was about a tenth of the price that Visa paid for Plaid. Plaid paid $200 million for data aggregator Quovo and its minimal revenues a year ago. See: Plaid, valued at $2.65 billion, makes $200-million snack of Quovo -- albeit defensively -- and creates Yodlee super-foe
The devil is in how Visa viewed the details.
Adjacent to payments
"Plaid leans into authentication and payments-use cases," Sokolin writes. "If you sign up for an account on a FinTech app, you likely link your bank accounts with Plaid. The company did not invent the tech, nor build the full stack originally — in fact they were 13 years late to the theme.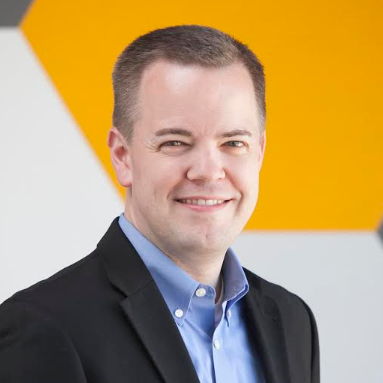 "Unlike Yodlee, Plaid was adjacent to payments. Once you have aggregated 200 million logins and can cause money movement between bank accounts, you become a de facto payments network."
The whole story of financial data aggregation, however, is not Plaid/Visa vs. Yodlee, Finicity and ByAllAccounts. All of the aggregators face the existential threat that big banks will freeze them out -- or that laws will get passed that change the economics of gathering and selling the data.
Three U.S. Senators recently sent a request to the FTC to have Yodlee examined with regard to how it gathers data and cloaks the identities of the people whose activities it is based on.
Having Visa on the side of the aggregators may be good for all the purveyors and data beneficiaries, according to Aaron Klein, CEO of Riskalyze.
"Visa now has 5.3 billion reasons to ensure that Plaid still has a business, and they hold a lot of power over banks as the largest credit card network," he says. "Credit cards are one of the top revenue streams most banks have, and if Visa puts Plaid API requirements into their agreements, banks will be hard pressed to disagree."
Sam Maule, North American managing partner of consultancy 11:FS, seemed to bolster that argument when he told the Financial Times that Visa's acquisition of Plaid could "help drive standardization concerning security and access issues in the aggregation space.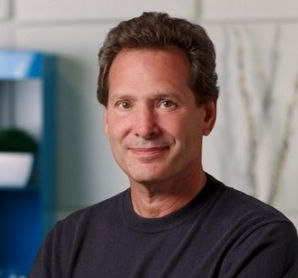 "Visa is at that size and scale that can actually drive standardization to some extent in this space," he explained. See: Envestnet quietly deals rivals in on Yodlee play to placate big banks and their latent threat of 'oblivion' in response to 'screen scraping'
Visa sought to assuage those concerns in its press release, by quoting bank executives and even a quasi-competitor, whose cooperation is of fateful consequence.
"We believe Visa's acquisition of Plaid is an important development in giving consumers more security and control over how their financial data is used," said Gordon Smith, co-president, JPMorgan Chase and CEO of Consumer and Community Banking. See: Raj Udeshi invokes 'Theranos' fraud in testy exchanges over data collection with Envestnet's Bill Crager and Jud Bergman at Tiburon CEO Summit
"Protecting customer data and helping them share that information safely has long been a top priority for Chase. We look forward to partnering with Visa to continue building a great experience for our shared customers."
"We have strong relationships with both Visa and Plaid," said Dan Schulman, president and CEO of PayPal. "The combination of Plaid's capabilities with the security and scale of Visa's global network will provide us with exciting opportunities to enhance our products."
Visa realizes its scale advantage will give ground if its loses the technology edge.
The payment network made four acquisitions last year. That's the most acquisitions in a single year for Visa, according to Crunchbase. It most recently bought Payworks in July, and also acquired Verifi Inc., Bell ID and Rambus.
---
---
Mentioned in this article:
---
---
---
Brian Patrick Murphy
January 22, 2020 — 11:37 PM
I think in the long-run the ability of Visa to influence the financial services industry to standardize around technologies such as OAUTH will make this acquisition extremely favorable in propelling the investment advisory industry to the next level. While the cost was extremely high, I'd suspect Visa wasn't a "lone bidder" for Plaid and I'm excited about the possibilities.
Pete Giza
January 23, 2020 — 5:02 PM
What I find amazing is the vast percentage of the billions of VC and PE dollars shovelled into fintech investments related to payments and processing. Maybe Plaid has the magic key opening the Faberge Egg of market domination.