News, Vision & Voice for the Advisory Community
Orion CEO is insists no formal action is taking place but majority stakeholder, TA Associates, declines to back him up, Barron's isn't backing down and Orion admits its five-year anniversary with TA marks a sell-by date.
January 18, 2020 — 2:03 AM by Oisin Breen
Brooke's Note: Little effort was spared in writing this article -- a burden mostly carried by Oisin -- but with me very much involved, too. The impetus of our effort derives from how consequential Orion Advisor Solutions and the Clarke family are to the RIA business. Its existence is surely significant to the 2,000-plus RIAs that choose to make it a central software partner. Orion's market power and pro-RIA culture sets a tone for the industry and would make any of its three largest competitors -- all publicly-held -- think twice about putting corporate interests ahead of clients. But this story about Orion nearing a sale for a whopping five-year return -- also tells a bigger story about an RIA business that lives on the tippy-top of the mom-and-pop spectrum and right on the doorstep of high-flying big business. This very 2020 dynamic brings stakeholders with overlapping but differing agendas into both concert and potential conflict. Orion wants to stay on its roll with RIAs. Its backer, TA Associates -- like all PE firms -- is a serial monogamist eyeing its next conquest. It seems Eric Clarke holds just enough cards -- as co-owner and leader -- that regardless of the precise truth of the Barron's article, Orion can stay in character as the nice company that doesn't finish last.
When Barron's published a report that TA Associates had put Orion Advisor Solutions on sale for $1.8 billion, it took the wealth management industry by surprise, including Orion CEO Eric Clarke.
Although Clarke calls the Jan. 16 report "speculative," he also confirms that he hasn't asked the business journal to retract or clarify its coverage.
The Omaha, Neb.-based executive and owner also doesn't dispute the possibility that TA's five-year private-equity biological clock is about to strike midnight. 
It is taken as a matter of devout faith in the financial technology world that no private-equity firm should be asked to stretch its attention span much beyond five years -- a span that used to get routinely cited at seven years before the pace of change in the past half decade.
"TA is five years into this investment. Eventually they're going to want to sell," Clarke acknowledges.
The CEO also says that he engages in conversations with potential buyers. But the dynamic is such that buyers are pursuing Orion, not vice-versa.
"We get phone calls every day from some type of private equity firm ... but while we've entertained conversations, we haven't kicked off a formal process or had anything past cordial discussions."
Clarke used variations on the word "formalized" on eight occasions during the interview.
Such language matters, and Clarke's word-choice is telling, says Bill Singer, attorney and writer of the Broke and Broker blog, via email.
"We use 'formalized' ... to explicitly avoid giving the impression that a final, scrivened deal or term-sheet is in play ... [but] I suspect that a number of wise dealmakers are urging the company [TA] to sell while it still has a hot hand."
Killing it
What nobody doubts is just how hot a hand Clarke and TA hold with Orion's meteoric growth, its sterling reputation and its all but unparalleled positioning in the coveted RIA financial business.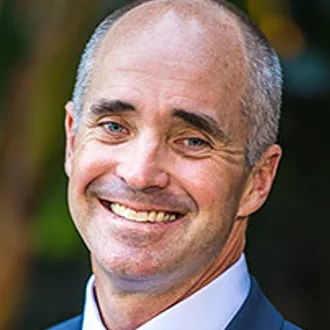 The firm recently surpassed $1 trillion in administered assets -- up from $275 million when TA bought in in 2015. It blew past its growth projections in both the third and fourth quarters, Clarke says.
The firm now serves 2,000 firms and brings aboard two new firms daily -- a pace that Orion does not expect to abate anytime soon. 
A good example of Orion's strength is the Carson Group's announcement this week that it will absorb the cost of Orion software for all the advisors on its platform. Asked what savings this represents to those firms, Carson said about $26,000 in an annual license fee.
Important context for Orion's growth is that its two chief competitors for big RIAs --Tamarac and Black Diamond -- are also growing at similar rates.
In fact, upmarket firms like PCR and Addepar and on the next tier, like FinFolio and Morningstar, also claim to be pretty much killing it. RIAs are forming in droves, and they are also converting in droves from desktop software like PortfolioCenter and Axys.
Business broker
Yet for all Clarke's explanations, Barron's described Orion  -- or at least TA's majority stake -- as being very much for sale under the most formal terms.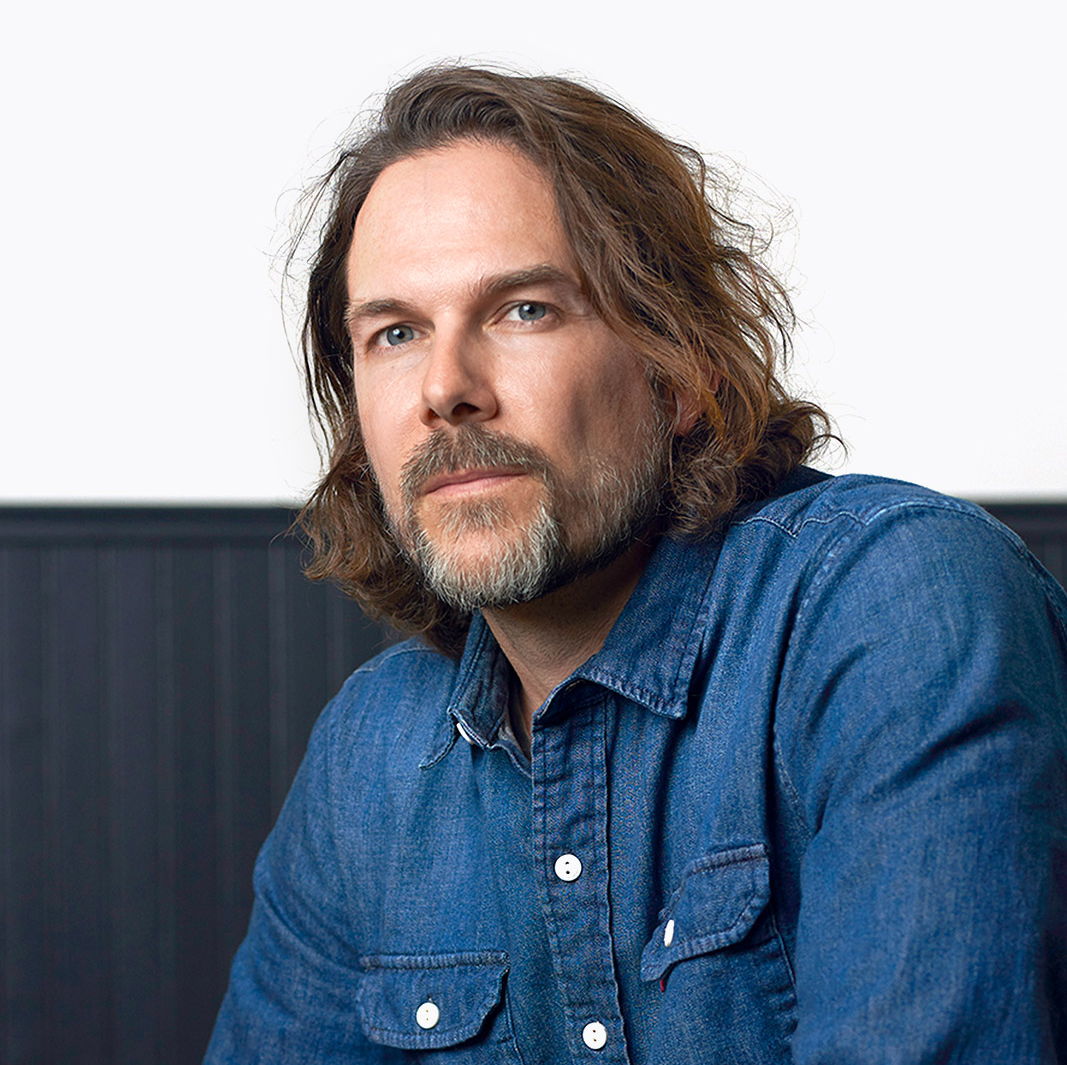 The Dow Jones weekly cites three separate sources, "familiar" with the matter, who corroborated a forthcoming sale and names Raymond James as advising.
The St. Petersburg, Fla.-based investment banker is very much the leading business broker for these kinds of sales.
That role was always strong but only strengthened after buying Silver Lane, Liz Nesvold's able M&A shop for mezzanine deals in the RIA orbit. See: Raymond James bids to be the Goldman Sachs of RIA M&A through acquistion Silver Lane -- and it might just work
Financial Planning magazine also cites its own source confirming the upcoming sale of Orion, which just passed the $1 trillion high-water mark for assets under its administration.
When asked in the interview whether he asked TA if it had listed its stake for sale, he allowed that he contacted the firm after the Barron's article was imminent but didn't directly inquire about a contract.
 "I didn't ask them [is there any truth to it], because I already knew that simply wasn't the case," says Clarke. "I reached out to them last night and said, 'Hey, there's this rumor there may be a Barron's article' ... and they said, 'Hey, these rumors are certainly flying around.'
"[But] we're five years in, you know ... [and] at some point that [sale] will happen."
Perhaps auspiciously, Clarke said this about TA's investment in Orion in a 2015 RIABiz interview: "The TA offer was not the highest, but we felt it was in our interest for where we want to be in five years."
TA Associates Managing Director Roy Burns, one of three Orion board member's from the private equity firm, did not respond to a request for comment. Raymond James declined a request for comment, as did Informa, a possible buyer for Orion, according to a source. Informa, a British firm, owns WealthStack and WealthManagement.com.
The buck stops with me...
Though Orion's central claim is that the firm is doing nothing formal to grease the skids of a sale, it concedes that a formal external valuation of the company was completed -- as of three weeks ago.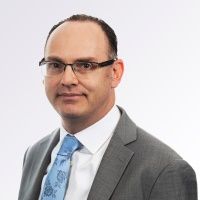 But Clarke assures that this act is a required annual ritual -- necessary for accurately pricing stock options for a number of its 695 employees.
Clarke's decision not to put TA on the spot about retaining Raymond James to shop it around may, however, be a case of him preferring not to know such details, says Ari Sonneberg, an attorney at the Boston-based Wagner Law Group, as well as its chief marketing officer, via email.
"Orion is ripe for a sale ... [TA] likely already has eyes on potential buyers  … [and] there's a possibility that Clarke hasn't been privy to TA's movements thus far on the sale front, so it's only his perspective that a formal process hasn't commenced."
Clarke counters that his interests with his TA board members mesh so tightly that the financiers won't advance a sale without his input.
"[I'm] CEO of the business, [so] I feel like I'd have a very good say in [any] transition, what those next steps would be and plan to be highly involved and engaged in that process ... [a sale] most likely, in my opinion, to another financial sponsor, [or] another private equity firm."
Jostling for position
The problem with this assertion, however, is that Clarke is banking on good will, not legal reality, says Sonneberg.
"Assuming he doesn't have any contractual rights beyond simple shareholders' rights, he wouldn't have the power to block a sale," Sonneberg explains. 
"[But] from a practical point of view, TA, which does have the power to determine whether sell and to whom, must take into consideration the impact of leaving the CEO, who has steered Orion into the prominent and profitable position it now holds, out of the decision-making process."
"I don't think they'd do that unless they had very good reason," he adds.
Clarke says he wants to keep the company's culture and momentum intact. Hence, he wants TA to sell to another financial buyer with a light touch.
What we're seeing is two stakeholders publicly expressing their post-five-year postures toward owner composition and asset liquidation, so they can get leverage over one another, says Singer.
"Frankly, it's pretty much a CEO talking his book when it comes to selling the firm ... [and] a key aspect of [Orion's] perceived value may be its management team. So when the CEO is inserting preconditions and demands into a deal, it's a way of underscoring that the management team desires to remain onboard -- or at least that's the signal they want to send."
It definitely "sends a message to [Orion's] management team", agrees Sonneberg.
"[But is it] just lip service to keep his team from being distracted with news of a looming sale to an entity that isn't private equity? [And does] Eric, a minority shareholder, truly have any real insight as to what will happen, or any control over what will happen?"
TA doesn't have to keep other shareholders in the loop, but some bonds go deeper than cash alone, counters Clarke.
"Eventually, I'd know. My ownership shares are the same as theirs … [but] I really don't think it would be the case [they'd sell without common consent] with the type of relationship we have."
Focusing on the knitting
There's also an argument to be made that Barron's report evinces a behind-closed-doors TA sales campaign, says a source, speaking anonymously, in order to be candid.
"I doubt the price quoted, [but] sometimes private-equity firms can leak stuff to pressure or push a denial in [the] market with management or a particular buyer."
Anyone who thinks there's some sort of cat-and-mouse subterfuge going on behind-closed doors is wrong, says Dan Seivert, CEO of Los Angeles, Calif.-based investment bank and valuation services firm, Echelon Partners, via email.
"This is in the category of gaming PR. Most private-equity firms don't need to do this, and the cause and effect is not that precise anyway," he explains.
"[It's] more [TA] sticking to their knitting and focusing on their work ... all these things are normal, and not a cover up."
Changed nature
Since 2015, Orion's persona has also notably shifted away from the more rootsy RIA-first, hackathon-infused era that the firm remains synonymous with. That could have a bearing on how a sale pans out, says a second source, again speaking off the record.
"[There's been] an unfortunate transformation in corporate attitude since TA money started driving them," the source says.
Though Clarke might hope to see TA eventually replaced by another long-term partner, there's no guarantee it will be, Seivert told Financial Planning.
Seivert cites large software vendors, TAMPs and broader financial services firms as likely bidders, including Morningstar, Vestmark, SS&C and AssetMark.
In that event, it's unlikely Clarke would stick around, says the second source.
Although such a sale would besmirch Orion's plucky ethos, it would ensure TA made a hefty return and kept its reputation as a good investor and a safe pair of hands, the source continues. "[Still] the acquisition by SS&C would result in [Orion's] death by profitability; by Informa [it's] death by etiolation."
But Clarke insists he's going nowhere, and that rumours of the demise of the FUSE-era ethos at his firm are greatly exaggerated.
"We're very much still the underdog ... [Orion] is a great business, it's a big deal, and I'm having way too much fun to do anything else," he says.
A significant milestone?
Before Barron's published its report, the business journal contacted Clarke directly to ascertain the truth about a possible sale. 
Clarke declined to comment, and Barron's published its story.
RIABiz contacted both the Barron's reporter who broke the story, as well as deputy managing editor, Lauren Rublin. Neither has responded to a request to comment whether they stand by the story.
Once the story broke, Clarke admits to an attempt to take control of the narrative. He promoted Orion's recent growth in a release that centers on its ascent to $1 trillion in administered assets.
PR moves notwithstanding, the trillion dollar mark is a significant milestone.
Orion is inching ever closer to surpassing Envestnet's own portfolio management software firm, Tamarac, in total administered assets. Orion has a 2-to-1 lead over Tamarac in clients. Tamarac administered $1.2 trillion in assets as of Q3 2019.
Yet Clarke admits that once you get to such heady heights, growth isn't as easy to come by -- a fact that makes M&A attractive.
"When we serve 2,000 firms, it's not always about going out and getting more, as much as it is about helping [them] grow faster," he explains.
He adds that this is a time of amped-up growth in he RIA world. The zeroing of commissions not only fattens RIA margins but fuels interest from brokers in becoming or joining RIAs so they, too, can offer zero commissions. See: Charles Schwab & Co. brings 'start-up'-style disruption to the $20 trillion mutual fund industry by zeroing out free fractional-share trade ticket charges
"[M&A] is something we're always looking at … CRM is a space that's of some interest, [and] there are TAMP businesses out there that are sub-scale … [and] top of mind for us … [since] we have a TAMP that we can easily scale through additional acquisitions."
As of Jan. 17, Orion Advisor Solutions collectively manages over $17 billion through its TAMP, Orion Portfolio Solutions (the re-named FTJ Fundchoice) and its investment services arm, CLS Investments.
Sizeable millstone?
The downside for TA is the question of whether they've taken Orion as far as they can, and whether further investment will yield diminishing returns, says Jason Wenk, CEO of start-up digital custodian, Altruist, via email.
"I'd expect [Orion] to try to create future growth from the TAMP side of their business, perhaps by acquiring more smaller players … [but] getting a large return going forward will be difficult for an investor, especially if the current valuation [of Orion] really is close to $2 billion."
Whether the $2 billion mark is an accurate is also hard to discern, adds Seivert. "[Orion's] financials are confidential ... [but] firms with that enterprise value often have $400 million in revenues, and $150 million in EBITDA."
People love to speculate, but TA doesn't just invest in a company clutching a treasure map where X marks the for sale spot, says Clarke.
"TA has never looked at the number and said, 'well, you know, we're gonna sell the business.'"
That said, if RIA growth is peaking, as many now speculate, so too is RIA spending power, and consequently the revenues of software vendors, which will encourage TA to sell, says Singer.
"We're entering a phase where buyers are being prompted to act, which means that there will likely be a number of press releases about this and admonitions to the press not to over-state or misstate a given development."
"[TA] may feel that it's a great time to sell and ride the crest of the wave rather than get caught up in the crash on the beach."
---
Related Moves

The ex-Goldman Sachs director of strategy and planning at eMoney joins a growing list of departures exacerbated, sources say, by Fidelity putting a wobbly performance reporting software project -- and staff -- on its plate
February 28, 2020 — 11:09 PM
---

The RedBlack and TradeWarrior executives see old systems as 'archaic' yet know that the Black Diamonds, Morningstars, Orions and Tamaracs see rebalancing as a loss leader
---

When Eric Clarke decided he'd play matchmaker, the hyperactive Carson Group CEO snapped up Mineral Interactive and made a creative deal
October 5, 2018 — 6:05 PM
---
---
---
Share your thoughts and opinions with the author or other readers.
Coach Maria said:
January 22, 2020 — 1:06 AM
---
---