Wells Fargo, plagued by broker defections after its 2016 scandal, makes splash after new CEO green-lights generous, innovative succession funding with a Mark Hurley twist
San Francisco bank gets 1,000 of its 14,000 advisors to sign on to program that funds young advisors to buy out elders -- perhaps a sign that Charlie Scharf will go outside the banker box if Well Fargo's brand isn't too far gone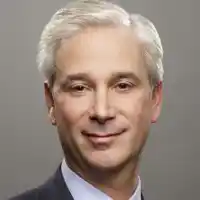 Charles Scharf jumped ship from BNY Mellon to Wells Fargo with orders to rebuild the brand.
---
---
Ron Edde
January 17, 2020 — 10:28 PM
Wells Fargo is not going to fade into oblivion. It is almost a textbook example of an American firm which is too big to fail. The fact that a bunch of low-end bank tellers thought they could game the system to earn extra bonuses by opening unauthorized accounts was indeed unfortunate, but it had nothing to do with the wealth management division.
Aristotle
January 17, 2020 — 10:31 PM
Wells Fargo recruited more experienced financial advisors from other companies last year than did Morgan Stanley, UBS and Merrill Lynch combined. Let that sink in a moment.