Matt Brinker: The ecosystem we're going to build will support the lifestyle business, which for the last five years was doomed to extinction.
Brooke's Note: When I spoke with Marc Spilker yesterday, he made a remark that resonated -- namely that the RIA business is surely benefiting from the bull market that will seemingly never tire or die. If it goes up forever like this, he added, then it's fine with him. But if the market craters for a while -- so much the better. Such adversity, he adds, would undoubtedly create the kind of added opportunity that he seeks. In other words: Heads I win; Tails I win more long term. With so little negative disruption in the market right now, he concedes he is proceeding cautiously and unhurriedly -- but still opportunistically. A clear case of that seizing on dislocation was having a non-journeyman talent like Matt Brinker floating free on the job market and nabbing him. Brinker has every qualification for building a big RIA "platform" after a 15-year cockpit seat at United Capital. He has also proven that he's willing and able to work capably alongside big, willful personalities -- namely Joe Duran. That trait could come in handy in the orbit of Mr. Spilker.
Talk about landing on your feet after being out on the street.
Matthew Brinker is joining Merchant Investment Management -- at a partner level -- after pulling the parachute on his job ahead of Goldman Sachs' takeover of his old firm, United Capital. See: Goldman Sachs closes United Capital deal and Matt Brinker, Joe Duran's wingman, exits with social media swan song on same day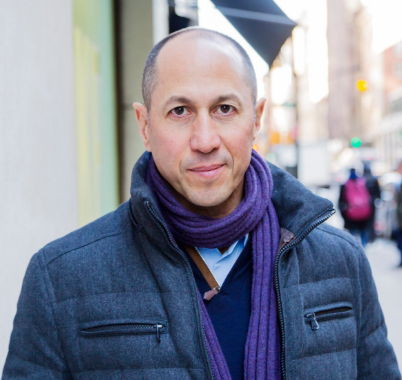 Brinker, the long-time M&A chief and right-hand-man of UC founder Joe Duran, is making the niftiest of arbitrages to a firm led by executive chairman Marc Spilker.
Spilker is a Goldman Sachs alum who rose to co-head of the investment management division over a 20-year career. He left in 2010 and believes the best way to build a national wealth-management platform is outside Wall Street. See: FS Investments buys a $1.8-billion Marc Spilker startup to create a 21st century manager where alts and non-alts live together in a Wall Street pedigreed household
The contrast with Duran could hardly be starker. Duran recently sold out to Goldman Sachs, took a job with the "vampire squid" and did an about-face on his own vision. See: Joe Duran declares United Capital means little to him now beyond money and how relieved he is to pass its underdeveloped business model to Goldman Sachs
Duran now says that wealth management platforms in 2020 will see stunted growth without the full suite of banking services, vast resources and staff engineers possessed by a national brand like Goldman Sachs. See: Peter Mallouk and Joe Duran described the RIA business like they were from two separate planets, spinning heads at WealthStack
"The Golden Era is over for RIA's," Duran told Josh Brown on stage at WealthStack in September.
"What used to be a massive advantage is no longer true; consumers are flooded with alternatives. You have no distinct offering that makes people want to go to you," he later explained. See: Peter Mallouk and Joe Duran described the RIA business like they were from two separate planets, spinning heads at WealthStack
Prime time
Brinker says that Spilker's vision for the RIA business makes sense to him. He says 10 to 15 national RIAs will dominate the landscape, and Merchant can be a chief financial and intellectual resource to perhaps five of them--from its own position of independence.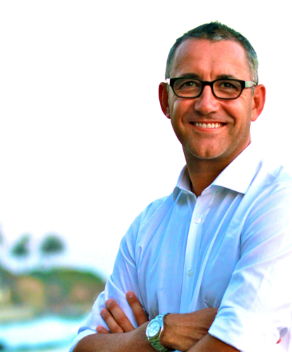 Indeed, Spilker believes that he is entering the RIA world as it goes primetime -- after watching its emergence with fascination, all the way back to the 1980s.
"It's really exciting that [the RIA universe] moving in a direction that makes sense to me," he says
What Spilker plans to do with loans, equity, software and other supports of organic and inorganic RIA growth is not new, per se.
The opportunity is to "execute" better -- namely to deliver the package at a high level to customers at a high level with the right people, resources, culture and approach to the market. Brinker's hire puts a pillar in place.
"We're trying to be very selective," he says. "We're private. We can be very meticulous. We don't have [brand new] ideas. We just execute really well. Matt [Brinker] fits into the mold."
Unlike United Capital, Merchant will favor deals where it can own a portion of the platform. It promises it has an initial $200 million on tap to make low-friction loans.
That's an upgrade, in theory, from paperwork-intensive SBA loans and a quicker turnaround --two days versus 30 days -- once the paperwork in completed. See: Marc Spilker enters the RIA world with a mound of cash, a giant Fidelity testimonial and a kick-ass reputation as Goldman Sachs and private equity gunslinger
Cancel culture
But unlike private equity players, Brinker adds, Merchant will enter these relationships with a longer horizon than seven years -- a window that leads to short-sighted management decisions and investments in technology that hurt the long-term viability of a venture, he maintains.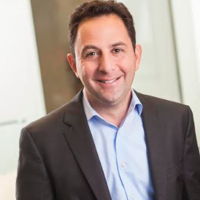 Another nuance Brinker promises to address is the odd cancel-culture rhetoric that rose up in the past five years against so-called "lifestyle" RIAs-- discounted as hapless mom-and-pops with all the value of depleting oil wells.
"The ecosystem we're going to build will support the lifestyle business, which for the last five years was doomed to extinction," he says. "The [demise] is a little overstated."
Many analysts say, in fact, that virtually all RIAs are lifestyle businesses in many respects.
They are defined as firms set up and run by their founders to sustain a level of income and particular lifestyle - as opposed to a return on investment based on white-boarded goals.
Indeed, many of the largest RIAs are run by founders like Ken Fisher, Peter Mallouk, Marty Bicknell, Ron Carson -- at least straddling the definition of "lifestyle" businesses.
For what these firms sacrifice in corporate power, they more than make up for in eliciting a culture of putting clients first.
"I firmly believe in the independent chassis," says Brinker, a supporter of advisor-supporting platforms. "Merchant has a real opportunity."
---
---
Mentioned in this article:
---
---
---
Arik
January 15, 2020 — 12:31 PM
united cap was a bit of a lyfestyle biz
---