Fidelity CEO Abigail Johnson is delivering a blow to a pillar of her father's old system of hiring and retention, sources say.
Brooke's Note: Why exactly Fidelity is slashing its I-Shares (not to be confused with the BlackRock ETFs) program is unclear. And it may just be mothballing an ineffective, overly generous byproduct of yesteryear, jettisoning Ned Johnson's noblesse oblige in favor of a modern American corporation's merit-based pay. But in helping Lisa to report this article, I heard the sound of recruiter voices. They are genuinely excited about having access, for the first time, to an all but untapped wellspring of Fidelity management talent. The old I-Share program was that good at squashing poaching efforts, they say. Forget about money, technology, "resources,",culture and location. Talent -- getting it, keeping it, managing it, motivating it and paying but not overpaying for it -- is the No. 1 "X" factor in today's RIA business economy. Abby Johnson's latest move is very interesting to watch. From a practical level, it also opens a talent reserve. That said, all the I-Share resources that Johnson saves may burn a hole in her poaching pocket, so if you employ an executive that she really likes, watch out.
Fidelity Investments slashed a profit-sharing program, a move recruiters say could touch off a senior executive exodus, and strategists say could aid productivity--but the exact reason for the move is unclear.
Fidelity CEO Abigail Johnson reportedly thought the company was being overly generous, sources have suggested. Others say Johnson wants to reserve a higher bonus potential for the firm's very top executives -- a shift in philosophy from her father and predecessor, Ned Johnson.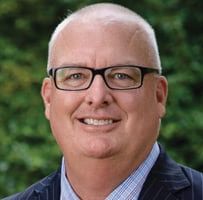 While there is no evidence revenue considerations were behind the move, a recruiting source says Fidelity will face serious manpower ramifications for its decision.
The firm has now created an opening for recruiters who often felt like they had no chance at swaying Fidelity executives to leave the firm.
"It's become challenging for recruiters to pull from Fidelity. Some of the executives would get a significant payout from these shares. They were cashing out," says the source, who asked to remain anonymous to comment candidly.
"Many of them are wondering why it's being taken away from higher-level executives and now those in the lower ranks. The question is how do you keep the talent?"
Fidelity employs 40,000 people and has 30 million investor clients. As of Sept. 30, 2019, the company had $7.8 trillion in customer assets.
Maneuvering room
Jim Lowell, editor of Fidelity Investor, a newsletter that tracks the company, says he's convinced Johnson is cutting out the expense while giving executives the opportunity to earn more money based on their own performance.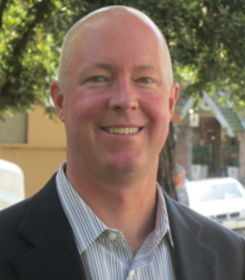 He also says the tilt toward merit bonuses goes along with Johnson's silo-theme. See: Fidelity unveils latest effort to make its advisor-servicing silos work as a single unit for hybrids
"It's likely a maneuver that will help them continue to reduce the silo effect of being a conglomerate, better-ensuring everyone is singing from the same culture and mission songbook accountability and product page," he says.
There are good arguments for and against merit pay. On the plus side, it communicates objectives clearly to employees and also lets managers reward big efforts connected to one-time projects.
The downside is the subjectivity involved in performance, hence employees can resent perceived favoritism. Hypothetically, an executive assigned to mutual funds might not perform as one put atop ETFs, even though they worked harder working with less attractive products.
Salaries, perks
One source close to the recruiting industry said profit-sharing could be nearly 30% of an employee's compensation.
"These shares had cash value and you could take the cash or roll them into retirement," this source says.
"If you were making $300,000 a year, then you could be making $400,000 to $500,000 a year. The fact that it is going away is meaningful."
Since Fidelity is privately held, it does not report executive compensation to regulatory authorities. But one website dedicated to employment transparency claims the average Fidelity executive makes $231,083 a year.
The median estimated compensation for Fidelity executives including base salary and bonus is $235,987 annually. Highly compensated executives make $652,000, according to the site.
The estimates are reportedly based on 41 salary records associated with Fidelity provided voluntarily by employees or ex-employees. Employees surveyed rank their salaries in the top 15% of similar sized U.S. companies and perks and benefits in the top 10%.
Fidelity peers such as Schwab and TD Ameritrade offer pretty straight-forward compensation, says Timothy Welsh, of Nexus Strategy. As public companies, they provide salaries and performance-based bonuses with some stock options for senior executives, he says.
Average executive compensation at Schwab is $229,447 a year, according to the same website. Median compensation is $214,203, while top tier executives outside the C-suite makes $652,000.
Schwab's management team's salaries range from $15.6 million in salary and bonuses for CEO Walter Bettinger to $2.3 million in cash and bonuses for Executive Vice President and Chief Financial Officer Peter Crawford, according to 2019 proxy statements.
Taking a hit
Under the latest changes, however, Fidelity mid-level executives will be taking a hit.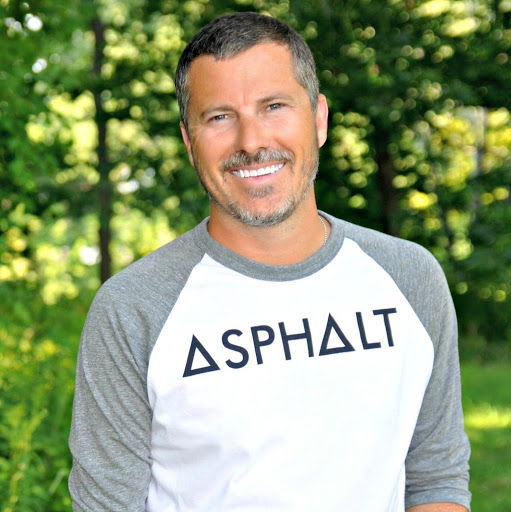 The Boston-based investments company this year eliminated a three-year profit-sharing program that awarded bonuses to senior vice presidents and their bosses.
The money came from the company's own private shares, according to three sources in different aspects of the financial services industry.
This compensation structure, known as the I-Share vesting program, handed out shares to employees and tied them to the company's performance.
Once an employee holds the shares for three years, an annual payout is based on the company's performance the previous year.
If Fidelity performs well, those who own shares will get a larger percentage. But if the company has a rough year, then the percentage falls.
These shares served their intended effect. Recruiters say executives at Fidelity were difficult to lure away simply because they didn't want to give up the lucrative bonuses, especially because three years isn't long to wait.
These incentive programs help executives stick to Fidelity rather than bounce around, says Ryan Shanks, of FineTooth Consulting.
"I can tell you that these programs are very important in retaining high-level leadership. I would assume something will replace it but don't know that for certain."
Top weighting
Lowell says part of Johnson's strategy is to increase the bonus structure and put more weight on executives' performance by dangling the carrot of higher bonus potential.
"Nothing beats money in the bank, or to put in another way, nothing says 'the job you're doing is great and you matter here' like big bonus money in the bank," he says.
Fidelity's P-share program, a similar three-year program that pays out annually, will continue, contingent on the company's performance.
Lower-level staffers who report to senior vice presidents apparently will still get participate in both the I-Share program and the P-Share program as well as other annual bonus programs for top performers, according to a source.
Fidelity spokesman Vince Loporchio confirmed his firm does make changes to its compensation structure from time-to-time, but declined to comment on whether a specific change has been made.
"We occasionally make changes to our compensation and benefits programs to ensure that we always remain very competitive to attract and retain top talent.
"Fidelity has always had generous compensation and benefits programs, and this has not changed. Competitive compensation and benefits are a top priority for all levels throughout our organization," he says.
A source close to the recruiting industry says Fidelity's decision "is complicated on two levels."
"You're taking this away from senior talent - which is your biggest brain trust. But you're leaving it for lower-level people. What does that say? What message does that send? It sends a less optimal messaging about how you value your talent and what talent you're investing in."
Productivity, execution rules
Lowell says Johnson is too smart to ease up on top compensation at the cost of losing her most valuable executives. He says she's adding more incentive to the existing programs to keep top executives happy.
"In a hyper-competitive industry where good leaders are key to the firm's overall success, Fidelity has likely recognized the need to significantly increase salaries," he says.
Near-term bonuses are being tied, not just to effort and longevity but also productivity and execution in addition to enabling broader participation in the P-shares long-term rewards--if the firm continues to grow its profit margins over the arc of a career, he explains.
"It's no longer enough to say your overall package shines bright."
---
---
---