Peter Mallouk: 'They have better onboarding software, communication software and reporting.'
Brooke's Note: RIAs have stayed away in droves from the 401(k) market and particularly from trafficking in small plans for good reason. But the worm has turned, in part, because more big players can play the scale game in a low margin business. But that wouldn't be enough were there not other carrots dangling. Millennials prove elusive but are smart enough to opt into their employer 401(k) plan. Creative Planning has been in the larger plan business awhile. But it's ready to go deeper on small plans, even micro plans, by controlling AB401(k)'s software that it absolutely knows works. Technology means more profits can be made with less scale. That's a creative plan that's helped Creative Planning earn its name.
Peter Mallouk kept banging on the door of America's Best 401k (AB401K), and, finally, it opened.
The founder, CEO and 100% owner of Creative Planning now owns outright the Scottsdale, Ariz.-based, technology-driven retirement plan provider and has snipped its last thread to Tony Robbins in the bargain.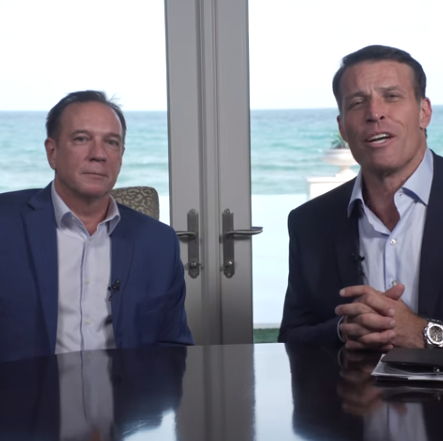 Mallouk and the self-help guru had a three-year run where Robbins, a part-owner of AB401K, swapped services, provided referrals and shared fees with Creative.
Terms of the AB401K deal were not disclosed. It's Mallouk's second acquisition in a year. See: Peter Mallouk goes inorganic with first M&A deal as he raises the bar on growth objectives for Creative Planning
Creative's AUM won't jump at closing the AB401K deal because --as the existing fiduciary -- it already counted those assets as managed. The AB401K brand will remain post-merger.
The Robbins-Mallouk romance ended after Mallouk took control of their book co-venture. Ironically, an earlier Robbins's book, "Money: Master the Game," kicked-off their unusual business relationship. See: Peter Mallouk gets control of latest book he co-wrote with Tony Robbins. He can chop the two-chapters written by Robbins and choose a different publisher
Mallouk's Leawood Kan. RIA, which manages $42 billion, tried to buy AB401K -- sans Robbins -- about a year ago, but the owners couldn't come to terms.
401(k) game
Previously Creative Planning owned three percent of AB401K. It sold its minority interest last year.
"We have worked hard over the last few years to either own something entirely, or not at all and attempted to purchase AB over a year ago," he writes in an email. "When we couldn't reach an agreement, we divested our 3% stake."
National RIAs are making more concerted efforts to shore up their 401(k) game with the DOL's fiduciary rule settled for the moment and asset levels in 401(k) plans hitting $5.8 trillion as of June 30, 2019. About 55 million people are active participants and millions more are former employees and retirees, according to the Investment Company Institute.
Fisher Investments likes the environment. See: Capitalizing on 'unintended consequences' of DOL changes, Ken Fisher pounces on a fat-margin 401(k) opportunity
Goldman Sachs may apply Vestwell to United Capital. See: Aaron Schumm is in the catbird seat after the biggest cat in the Wall Street jungle, Goldman Sachs, validates Vestwell by taking a big bite of a new $30 million funding round
The deal includes ExpertPlan CEO and founder Tom Zgainer and his team, which will join 20 Creative staffers already focused on the 401(k) market. Mallouk expresses high admiration for Zgainer but also for the software he built over the course of 20 years.
"They have better onboarding software, communication software and reporting," Mallouk adds.
Symbiotic relationship
Regardless of ownership, Creative Planning and AB401K operated virtually as a single entity. The RIA served as fiduciary for the recordkeeper's clients and the recordkeeper provided technology to some of Mallouk's 401(k) clientele.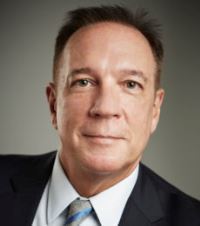 While Creative Planning got some milk for free, it sees big advantages now to owning the whole 401(k) cow.
"It instantly improved both offerings," he says. "Instead of referring clients back and forth, we can now use AB's technology and systems for all our clients and Creative's education team as needed for all their clients."
AB401K's pedigree extends back to the founding of ExpertPlan, which largely built its software when it was Personal Capital's 401(k) robo-advisor. ExpertPlan was founded in 1999 and was backed by $19 million of capital. Ascensus bought it in 2012.
Personal Capital spun out AB401K in 2012.
Creative's 401(k) clientele, with billions of dollars in AUM, didn't need much of AB401K technology. The plans are at a scale to justify human-rendered advice.
"Creative's clients tend to be larger with employee bases that want in person advice," Mallouk addds. "AB's tend to want an efficient process with phone based education."
Making AB401K and Creative into one company will make referrals less awkward. Right now, the ADV2 for Creative has hundreds of words dedicated to the topic that ends with:
"Employees of Creative Planning or 401k Services will receive referral fees for clients referred to the other entity, so a conflict of interest exists to the extent that if an employee of Creative Planning or 401k Services recommends the services of the other, the recommendation could be made on the basis of
the benefit received by the employee rather than the client's best interest."
Now that text can be jettisoned as well.
---
Related Moves
October 16, 2020 – 7:49 PM
---
---
---
Mentioned in this article:
---
---
---
Brian Murphy
September 27, 2019 — 5:30 AM
Congratulations are in order for Tom Zgainer - who has kept his eye squarely on his target market for the past 7 years.