Jay Lipman: Ethic empowers advisors to seamlessly become sustainability experts.
Brooke's Note: There are two big cross-currents in this article. First, perhaps most notably, is the $7.7 trillion lion, Fidelity Investments, seeking another mouse to pull another thorn out of its Aesopian paw. It's putting a VC-backed start-up, of 2015 vintage, at the center of its efforts to get $1 trillion or so of RIA assets converted to an ESG framework. (We saw recently how Fidelity's new and close ties to Merchant Investment Management gets capital flowing to RIAs minus the SBA paperwork.) But then, there is simply the deeper plunge into who-God-would-back-with-heaven's-cash style of investing known as ESG, brought to reality by HAL or at least its grandson in the smart computing realm. For better or worse, this Big Apple, shiny apple startup is not afraid to wear the halo. It calls itself Ethic amid boasting on its website of its founder's Wall Street ties. What Ethic and Fidelity are trying to do -- at least on paper -- sure as h-e-l-l seems to put RIAs in their wheelhouse. The trick is making RIAs into agents of ethics for their clients. Done right, RIA services are already ethical and moral, but their investments are solely focused on the bottom line. It's walk-on-eggshells stuff. It makes RIAs fight futile battles with brokers about who is acting in client best interests. What ESG could accomplish -- eventually -- is create a new frontier for RIAs to move towards rather than playing rearguard defense against charlatan brokers. We're all watching!
Fidelity Investments is making a very big bet on a very small and unproven company -- but the payoff is the sky and maybe even the heavens.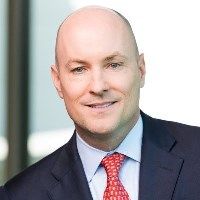 Boston-based Fidelity, which has $7.7 trillion of administered assets across its silos, is putting its faith in a New York-based startup that manufactures separately managed accounts (SMA).
Ethic, founded in 2015, currently has about $180 million of AUM from 86 accounts, according to its slightly outdated ADV.
Fidelity's goal is to use environmental, social and governance (ESG) investing as an RIA conversation starter with clients.
"It drives more meaningful conversations with clients," says Bob Litle, head of intermediary sales at Fidelity Institutional Asset Management. "That leads to advisors better understanding their clients' life goals and how they can help them feel more fulfilled."
Fidelity makes revenues through a referral fee on separately managed account (SMA) assets that Ethic gains through its RIA clients. Fidelity may also bolster last July's "strategic corporate investment" in the company.
It co-led Ethic's $13-million round with Sound Ventures, a venture capital fund founded by Ashton Kutcher and Guy Oseary. Ethic previously raised $6.8 million of seed capital a year ago from ThirdStream Partners, Nyca Partners, Kapor Capital and the Urban Innovation Fund.
Basis point bonanza
The VC lure is obvious. ESG is red hot. ESG funds attracted $8.9 billion in the first six months of 2019 alone, compared to $5.5 billion in all of 2018, according to Morningstar data.
Yet the macro numbers, undeniably encouraging, obscure more treacherous micro challenges, which are big, says Scott MacKillop, CEO of First Ascent Asset Management, who pioneered the flat-fee TAMP from Denver, Colo. It charges $500 per account annually with a $1,000 household cap (.50% for accounts under $100,000). Through Envestnet, it charges .25% with a cap of $500.
"The biggest obstacle of all, perhaps, is distribution of their offering into the advisor market," he says. "This is a notoriously steep hill to climb, as many firms have learned over the years. Fidelity's assistance will make their path much smoother, but gaining adoption of their program in the RIA space will not come quickly."
Ethic is seeing signs that RIA reluctance can be addressed with technology -- and a proper sales presentation, according to its co-founder and CEO, Jay Lipman.
"We definitely recognize there's skepticism out there surrounding sustainable investing," he says from his Soho office. "We typically see that skepticism fade when we meet with advisors, and they come to realize the capabilities of our platform. What we've built is a true experience."
Ethic is also trying to walk the walk by hiring UN style from around the world.
50/50 and 14
"Our 26 employees hail from 14 different countries and have equal male-female representation, with each member bringing diverse perspectives to the sustainability conversation," Lipman adds.
But it's not just the ESG aspect itself that RIAs need to get comfortable with, MacKillop contends. It's asking the RIA to fire their new best friend -- ETFs -- and switch to direct indexing.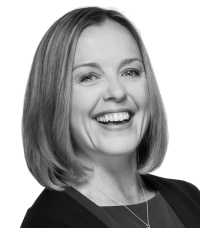 Direct indexing kind of combines exchange traded funds crossed with a separately managed account. The investor owns the individual securities instead of in a bundle, like an ETF does, so "evil" companies can be plucked out and tax loss harvesting can take place.
"Ethic is using a direct indexing vehicle, which is very interesting, but has not gained much acceptance so far in the RIA community. So there is an education hurdle they will have to overcome," says MacKillop.
It's not only a growth area in terms of absolute assets but also thwarts an asset managers' worst threat -- margin compression.
Ethic charges between 28 basis points and 35 basis points for its funds -- cheap but higher than what low-priced SMA providers like First Ascent charge. See: Scott MacKillop applies shock-and-awe pricing to SMA market to good effect after merely lower fees left RIAs flat The 28 points is for off-rack product.
The middle, 30 basis points, is customized for an RIA's client in general. The 35 basis points is when it's customized all the way down to investor level. The latter is only available for asset tranches of $750,000 and up.
Another notable startup in the direct-indexing realm, OpenInvest charges fees to RIA clients in a range of 20 to 40 basis points.
But the extra fees may pay for themselves because aligning beliefs and values with investing gets clients to stop slouching and taking cat naps during advisor meetings.
"The body language changes almost immediately and it's allowed us to change the conversations we have with clients," says Jennie Sowers, partner at Kore Private Wealth in a release.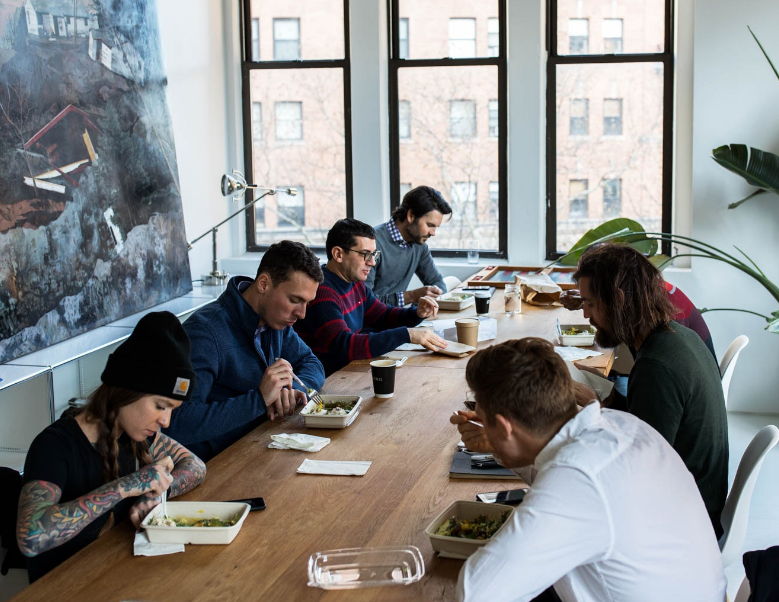 Body language is one thing. Blocking and tacking is another, according to MacKillop.
"It's one thing to develop a cool investment concept, which Ethic clearly has, but it's another to build out the support services that advisors demand, like performance reporting, billing, marketing material, help with tax transition strategies, proposal generation and the type of consulting support that other TAMPs have developed over the years."
Empowering advisors
But ESG investing through Ethic is not only about SMAs, but also the basis of a business model and brand differentiation, according to Ethic co-founder Jay Lipman in a release.
"Ethic empowers advisors to seamlessly become sustainability experts and take ownership of that conversation."
But owning the conversation also demands buy-in on the bedrock of ethics -- a consensus on what constitutes good and bad.
"An obstacle is finding a solid way to analyze and score companies—to provide meaningful ESG ratings. A few years ago there were no fewer than 125 sources of analysis and ratings. Firms that had high ratings from some analysts had much lower ratings from others. So Ethic has to solve that problem."
Ethic's solution draws from several data sources to aggregate, analyze and predict sustainability issues so that an advisor can build portfolios around certain themes, or to create a custom allocation using direct indexing and assure portfolios "clean" of holdings where the business practices are deemed unethical.
"This is not just another ESG product," Litle adds in response to an RIABiz query asking whether Fidelity is checking the ESG box or doing more. "This offering enables advisors to deliver personalized, meaningful solutions in an age of increasing investor expectations."
Less personalized is Fidelity's current ESG arsenal: Fidelity US Sustainability Index Fund (FITLX), Fidelity International Sustainability Index Fund (FNIDX), Fidelity Select Environment & Alternative Energy Portfolio (FSLEX), Fidelity Sustainability Bond Index Fund (FNDSX), and Fidelity Women's Leadership Fund (FWOMX).
Time is now
The timing for both Fidelity and Ethic is good, MacKillop says. He says he sees the data but also knows because advisors are asking him to create his own ESG capabilities. He plans to do that over time.
"Ethic truly is entering the ESG space at a great time, but they are not alone," he says. "Many other firms are trying to crack the code in this area too."
---
---
---