Focus Financial files a shelf registration as debt swells above critical '4X' level then its shares dropped to new low in after-hours
Focus CEO all but ruled out a secondary offering on Aug. 8 in response to a Goldman Sachs analyst who asked about leverage, then asked, again.
Rudy Adolf: We don't have current imminent plans to issue equity.
---
Related Moves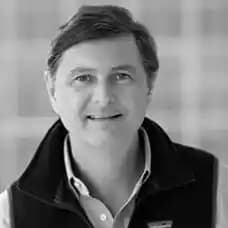 August 13, 2022 at 12:39 AM
---
February 6, 2021 at 2:39 AM
---
---
Mentioned in this article:
---
---
---
Stephen Evansworth
September 3, 2019 — 2:57 AM
Quite frankly, Rudy and Focus seem to really really like saying "Quite frankly"
Debt and No Real Organic Growth
September 3, 2019 — 6:03 AM
The first generation owners are gone and in Palm Beach on their yachts. No real organic growth without the tuck ins. Way too much debt for an industry that has very little debt. Analysts are just waking up after their firms took huge investment banking fees a year ago. Stock is down 60% in a bull market where RIA fees are rising without having to grow their client base. Time to replace Rudy, quite frankly.
Jeff Spears
September 3, 2019 — 8:52 AM
Focus needs to develop another franchise. M&A ran its course with United Capital and most other roll ups (consolidators) Seems like enduring franchise value needs real organic growth.
Children on Payroll
September 3, 2019 — 3:32 PM
It may be time to take Rudolph's son off the payroll who is suppose to be FOCUS's on China and Focus on true organic growth now that most of the founders of the acquired RIAs have retired and left the business to the financial engineers at Focus headquarters in the Rudolp's NYC headquarters .
Children on Payroll Gets 200% raise
September 4, 2019 — 11:59 AM
from S-1 which adds to Rudolph's debt for his shareholders- We employ Conrad Adolf, the son of Mr. Adolf, our Chief Executive Officer and Chairman and Founder of Focus LLC, as a business development associate, and he received total compensation from us of approximately $0.1 million in each of the years ended December 31, 2015 and 2016 and approximately $0.3 million for the year ending December 31, 2017. Such compensation consisted of base salary, cash bonus, Company contributions into the Focus Operating LLC 401(k) Retirement Plan and grants of incentive units. Question for now- What is it now costing shareholders while stock price is collapsing?
johno
September 5, 2019 — 5:37 PM
Hey Matt - I would rather sell at 21 than where it closed yesterday - 19.58 !
Financial Engineering
September 6, 2019 — 5:43 AM
The "consultants" who never built an RIA or signed a paycheck on the front of a check destroyed great RIA businesses with their $1,100,000,000.00 of debt. The market and it's institutional investors responded by cutting down Rudolph's stock by 60%. The shorts love this guy. Time for Goldman to sell this loser to a bank who will quickly send Rudolph back to Austria.