Head of Schwab Private Client is apparent casualty as Charles Schwab slices $100 million in expenses by pink-slipping 600 staff in face of interest rate 'time bomb'
Schwab executive Chris Thom let go by Schwab as part of its efforts to reduce its workforce by 3% this week, a source says to get ahead of an expected Fed rate cut that will slash revenues.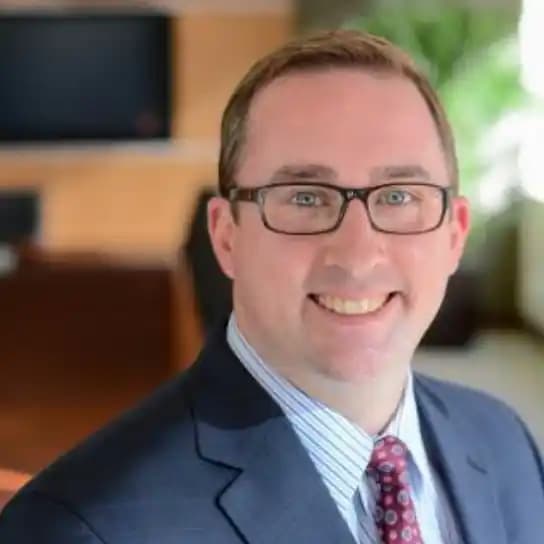 Chris Thom may be Schwab's third high-level executive cut on the retail side as house-cleaning continues.
---
Glen Mathison
September 20, 2019 — 12:36 AM
Our company declined to comment for this article for a number of reasons, not the least of which is that the reporter was trafficking in speculation from unnamed sources about individual employees who deserve respect and privacy. It further relies on commentary from named sources who have no direct knowledge of our company's strategy or financials – and who even concede they have no direct visibility into how we operate but extrapolate and speculate nonetheless. With his additional personal commentary on the article, Brooke Southall brings his blog to a new low, taking the additional step of personal attacking our CEO with baseless speculation from unnamed sources whose credibility, conflicts of interest, and agendas are all hidden to readers, and which no respectable journalist would ever rely on. When it comes to Walt Bettinger's leadership capabilities, we'll stand by credible, third party assessments, such as his recognition by Fortune magazine as a global Businessperson of the Year in five of the last six years, including #7 in 2018, and his selection to Glassdoor's 2019 list of Top 100 Large Company CEOs based on employee feedback. - Glen Mathison, Charles Schwab
Hunter S. Thompson
September 23, 2019 — 2:09 PM
While Lisa and Brooke write solid, balanced articles, Glen Mathison cannot stomach these respectable articles that dare to pint out and question Schwab's headcount reductions . Glen is left with pointing to Fortune and Glassdoor (seriously?) to bolster a tenuous perch. This is business and good people are at the whims of their boss and one is left to wonder why Walt Betinger needs to sick Glen on reporters who do not march in lockstep with his vision...kinda creepy yet wildly entertaining as the thin skinned struggle to find an ointment to soothe their bruised egos!
@Glen the glorius
September 25, 2019 — 6:30 AM
Glen apparently 27 yrs as a comms blowhard kept you safe from Reductions In Staff Take it elsewhere
Fred Barros
September 29, 2019 — 3:38 AM
One must ask where are Schwab's "strong" risk management capabilities in all of this.... 60% of the bottom line comes from interest income which can be wiped away by a single FRB meeting and this is an example of adequate risk management ? Sounds like gambling to me. Hmmmm....
Schwab Blows
October 1, 2019 — 5:00 PM
Glen is a tool, and Schwab is ruining the industry. Today's move to zero proves they have no ideas in the hooper and can only compete on price.
Don't Mess with Glenn's dear leader
November 5, 2019 — 9:26 PM
60% of revenue coming from interest income. And you'll rely on a Glassdoor rating. Sounds like fabulous leadership.
---
---