Chris Thom may be Schwab's third high-level executive cut on the retail side as house-cleaning continues.
Brooke's Note: It seems like Schwab waited forever (until 2016) for rates to finally climb after an eternity of decline. It was a balm that made Schwab's earnings rise. But what the Federal Reserve can give, it can take away. With rates caught in a downdraft, Schwab is now having to revise its revenue forecast and cut expenses, so it doesn't also have to cut its earnings forecast. None of that is particularly Schwab-related -- other than Schwab's choice to push cash toward its bank where, yes, it could reap profits but also make itself vulnerable to a Federal Reserve nervous about fading economic growth. What is Schwab-related about its 600 job cuts is just whom it chooses to cut. With at least three Schwab retail heads of state apparently regarded as excess, it seems to suggest CEO Walter Bettinger didn't believe they were adding much value. Certainly Schwab does not have a clear strategy for counteracting the mega-trend of asset-management fee compression. One band-aid was to push assets to the bank, and rate cuts are rendering that play far less effective. More broadly in the financial industry, the answer is to win on boosting revenues from wealth management fees. Schwab has made advances in this area with subscriptions and robots but nothing has moved the needle much. What Schwab needs, it seems, is a more robust intrapreneurial effort to find that next revenue-generating frontier. See: Schwab dismisses crypto currencies as 'speculative' and too insignificant for its RIA platform as rivals stake out turf for the coming boom... or is that bust? The challenge, ex-Schwabbies and headhunters say, is that Bettinger isn't big on executives that rock the boat and question his vision. That penchant for control is now a known quantity, and it makes finding talent, real reinventing talent, keeping it and reaping its production very challenging. It's another factor that makes cutting talent the safer, more appealing Schwab option.
Charles Schwab & Co. handed walking papers to Chris Thom, head of Schwab Private Client, but that's just the beginning. Massive job cuts affecting 600 staffers are expected to be finalized Wednesday (Sept. 18), according to a source close to the firm.
Another reported higher level departure is Schwab Markets Analyst Brad Sorenson, according to a Business Insider article published on Sept. 13.
he San Francisco brokerage is slashing 3% of its 20,000-member workforce, including Thom, senior vice president and president of Schwab Private Client Investment Advisory, Inc., a unit that managed $91 billion of high-net-worth assets as of its March ADV filing.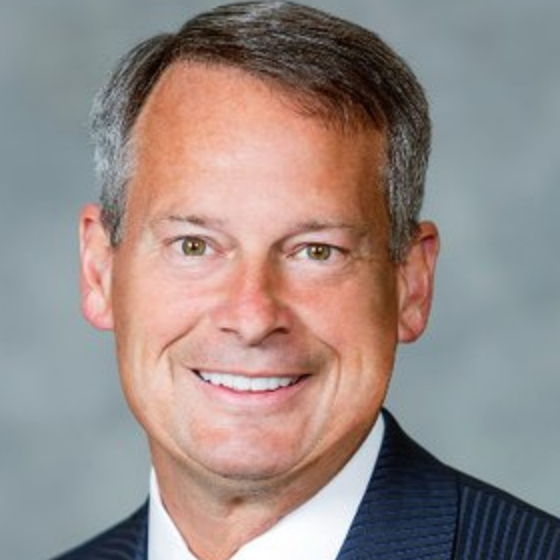 In July, Schwab began cutting from the very top of its retail division. It let go Terri Kallsen and Andy Gill amid an "organizational restructuring." See: Walt Bettinger axes current and former Schwab retail chiefs, Terri Kallsen and Andy Gill; funnels responsibilities to Jonathan Craig, for now Walt Bettinger axes current and former Schwab retail chiefs, Terri Kallsen and Andy Gill; funnels responsibilities to Jonathan Craig, for now
Schwab signalled to Reuters on Sept. 10 that other high-level execs would be shown the door.
"Impacted positions span all staffing grades, as well as organizations and locations across the company," a Schwab spokeswoman told the wire service in an emailed statement a week ago.
Thom, like Kallsen, worked at USAA. Thom had worked at USAA from 2006 to 2011. Kallsen worked as a financial planner at the insurance giant in San Antonio, Texas from 2005 to 2009. Kallsen joined Schwab in May 2012 and Thom joined in October 2012. See: Schwab promotes relative newcomer Terri Kallsen to head retail, with John Clendening getting the golden parachute and Andy Gill transitioned
One source says that once Kallsen departed, Schwab staffers put a death watch on Thom's job because they thought Kallsen, who hired him, had protected him. Schwab's Private Client had its own leaders in all of the service centers and all of them but one came from USAA, the same source says. But Thom was the head of all of the leaders.
Thom was let go Monday, according to a source familiar with Schwab.
The 600 departures come as Schwab comes closer to absorbing USAA's brokerage business as its own. See: Schwab antes up $1.8 billion to buy USAA's 'wealth management' and brokerage business -- and a crack at the wallets of 13 million members
No comment
Schwab Private Client, a fee-based program offering non-discretionary investment advice, posted moderate growth the past five years. It rose from $58 billion of AUM, as of July 2014, to about $90 billion of AUM today -- a jump of about $30 billion or 50%.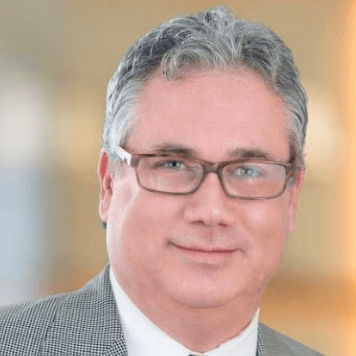 During that same stretch, the S&P 500 also climbed about 50% while branded RIAs bombarded the market. Notable among them were Vanguard Group with $100-billion-plus of AUM, Fidelity Investments, which declines to break out RIA AUM and Personal Capital, an online financial advisor and personal wealth management company. See: Jay Shah gets Personal Capital out of Vanguard's shadow with new shape, new deals and a 70% leap in assets
Neither Schwab nor Thom responded to multiple emails from RIABiz seeking comment before publication. Those attempts include emails to Rob Farmer three times, an email to Glen Mathison, an email to Greg Gable and two emails to Erin Montgomery.
RIABiz sent Thom an email, a voicemail and LinkedIn message. His voicemail still has his voice but the line does not ring and goes straight to his answering machine.
For one RIA, slashing expenses has become more of the norm rather than anything unique, says Roger Hewins, an RIA with Team Hewins in Redwood City, Calif.
"It is the nature of the business these days; cost control is ongoing," Hewins said in an email.
CEO Walt Bettinger told staffers in a town hall meeting last week that roughly 3% of the brokerage staff would be laid off this week, according to The Wall Street Journal, which reportedly spoke to an employee who attended that meeting.
$1-billion bombshell?
Thank Federal Reserve interest rate reductions. A Schwab executive admitted in the WSJ article that his company's management was stunned by the 25-basis-point interest rate reduction in July.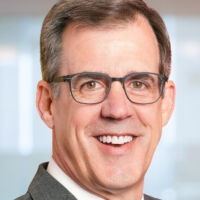 The Federal Reserve stepped into financial markets, again, on Tuesday (Sept. 17) to keep short-term interest rates within its target range of 2% to 2.25%. It was first time the central bank has had to carry out this type of "market operation" since the global financial crisis, according to The New York Times.
The Fed reduced rates 25-basis-points Wednesday (Sept. 18) to 1.75% to 2%. The central bank signaled that it was prepared to move aggressively if the US economy flashed additional warning signs of a slowdown.
Fed watchers expect one more cut this year based on the latest economic projections. But a murky economic outlook and a division within the Fed's policy-setting committee prevented a clear message about what comes next, according to The Times.
In Schwab's own 10Q filing this year, it spelled out how lower interest rates could harm its bottom line:
"Schwab's investment strategy is structured to produce an increase in net interest revenue when interest rates rise and, conversely, a decrease in net interest revenue when interest rates fall."
Presumptive
Greg O'Gara, senior research analyst for Aite Group's wealth group says the concern of observers is that were Schwab's earnings to be negatively affected by rate reductions as they were positively by rate rises, that it'd be hard on investors.
"The interest revenue has been skyrocketing to the heavens," he says. "That's why people are really sensitive to interest rates."
What might keep Schwab's earnings ratcheted up for a while despite rate decreases is if it lent a high proportion of the cash pushed to its bank at fixed rates, said the head of research at an RIA who asked not to be named. The Schwab ratio of fixed and variable lending hasn't yet been disclosed by the company.
Schwab's interest revenues became more important as it began funneling cash into its bank. See: Schwab tells the SEC its robo-advisor has a 30 basis-point fee and big-time cash allocations held by Schwab Bank
In 2014, Schwab's net interest revenue was just 38% of its total revenues but by 2018 it was nearly 60%. The higher interest rates in 2018 contributed to Schwab's success and now falling rates will be painful for the discount broker and custodian.
Scratching the surface
Schwab employs 20,000, so cutting 600 staffers will help, but not enough to stem the tide of declining revenues for long if the Fed -- as it signals -- keeps easing, O'Gara says.
That layoffs would slice almost $100 million in spending but revenues lost from declining interest rates could could surpass those savings.
"We've only begun to scratch the surface here with these 600 layoffs. These layoffs aren't the only way to address the downed interest environment," O'Gara says. (The next items on the list would likely be marginally profitable branches.)
Schwab spent $3.1 billion on total compensation and benefits in 2018. The average compensation and benefits package for an average staffer is about $155,000 annually, O'Gara estimates as a variable to get to the $100-million mark in expense savings from the 600 cuts.
That said, the higher the position, the greater the savings -- potentially amounting to millions of dollars, mitigated by severance pay.
Kallsen, for example will get $3.21 million in March 2020, and $876,671 which represents 18 months of her base salary, according to the 8-K filing with the Securities and Exchange Commission (SEC).
Stock suffers
Thom, who has been in financial services for 19 years, was also responsible for Schwab Intelligent Advisory - the digital robo launched by Schwab in 2017.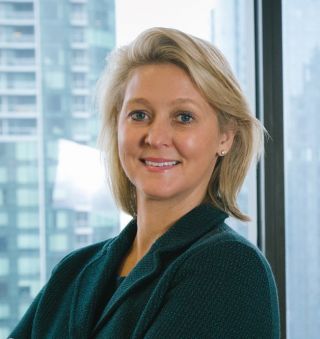 He'd previously served as vice president of Schwab Private Client in Orlando and as managing director for Schwab's Wealth Strategies Group, which focuses on estate planning.
He was promoted to senior vice president of Schwab Private Client Investment Advisory Inc., jn 2015 and worked out of Denver leading five teams in Phoenix, Denver, Orlando, Indianapolis and Westlake, Ohio, according to his Linkedin page.
A restructuring could include a myriad of events. Chairman Chuck Schwab stoked the idea months ago that future Schwab restructurings could not rule out a wholesale headquarters move from San Francisco. See: Charles Schwab & Co. may skip out of San Francisco entirely with Google, Facebook and Salesforce driving rents and talent costs sky high
Schwab's stock has suffered since the Fed Reserve lowered its rates in July. Shares of have increased 5% year to date, well off the 13.3% growth rate of the financial services industry as a whole this year, according to Zacks Equity Research.
On Tuesday, the stock closed at $43.11 down $1.12 from Monday's close. But the stock has recovered from its low of $36 a share in August, after the July rate-decrease stunned executives.
Unkind cut coming?
Schwab's stock price has gone up and down in step with interest rates, O'Gara says. When interest rates started to rise again, the stock price lifted, and now it's moving down as the rates go down.
The Trump administration has been badgering the Federal Reserve to slash rates by as much as 1.75% and even go into a negative interest rate amid signs the economy is slowing down or possibly heading for a recession next year.
But the RIA analyst points out that it doesn't take a big cut at these rate levels to affect banks and brokerages. "A drop from 7.5% to 7% (less than 10%) is one thing," he says. "Going from 1.5% to 1% (33%) is a huge drop."
---
---
---
Hunter S. Thompson
September 23, 2019 — 2:09 PM
While Lisa and Brooke write solid, balanced articles, Glen Mathison cannot stomach these respectable articles that dare to pint out and question Schwab's headcount reductions . Glen is left with pointing to Fortune and Glassdoor (seriously?) to bolster a tenuous perch. This is business and good people are at the whims of their boss and one is left to wonder why Walt Betinger needs to sick Glen on reporters who do not march in lockstep with his vision...kinda creepy yet wildly entertaining as the thin skinned struggle to find an ointment to soothe their bruised egos!
Glen Mathison
September 20, 2019 — 12:36 AM
Our company declined to comment for this article for a number of reasons, not the least of which is that the reporter was trafficking in speculation from unnamed sources about individual employees who deserve respect and privacy. It further relies on commentary from named sources who have no direct knowledge of our company's strategy or financials – and who even concede they have no direct visibility into how we operate but extrapolate and speculate nonetheless. With his additional personal commentary on the article, Brooke Southall brings his blog to a new low, taking the additional step of personal attacking our CEO with baseless speculation from unnamed sources whose credibility, conflicts of interest, and agendas are all hidden to readers, and which no respectable journalist would ever rely on. When it comes to Walt Bettinger's leadership capabilities, we'll stand by credible, third party assessments, such as his recognition by Fortune magazine as a global Businessperson of the Year in five of the last six years, including #7 in 2018, and his selection to Glassdoor's 2019 list of Top 100 Large Company CEOs based on employee feedback. - Glen Mathison, Charles Schwab
@Glen the glorius
September 25, 2019 — 6:30 AM
Glen apparently 27 yrs as a comms blowhard kept you safe from Reductions In Staff Take it elsewhere
Schwab Blows
October 1, 2019 — 5:00 PM
Glen is a tool, and Schwab is ruining the industry. Today's move to zero proves they have no ideas in the hooper and can only compete on price.
Don't Mess with Glenn's dear leader
November 5, 2019 — 9:26 PM
60% of revenue coming from interest income. And you'll rely on a Glassdoor rating. Sounds like fabulous leadership.
Fred Barros
September 29, 2019 — 3:38 AM
One must ask where are Schwab's "strong" risk management capabilities in all of this.... 60% of the bottom line comes from interest income which can be wiped away by a single FRB meeting and this is an example of adequate risk management ? Sounds like gambling to me. Hmmmm....