News, Vision & Voice for the Advisory Community
The RIA business's traveling roadshow set high standards for chatter in Scottsdale, Ariz.'s high heat and generated a surplus of quotes
September 12, 2019 — 3:07 AM by Graham Thomas
Brooke's Note: No reporter can stand having good quotes in their notebook that go unused. When Graham Thomas covers a conference for us, he understands the feeling and we accommodated it by creating a sidebar column. It speaks well of an event when it has quotation overflow. Yes, Graham is conflicted in reporting this event because his job is foremost to sell advertising for our publication.
7.) Orion CMO Kelly Waltrich: "There are lots of marketing tools and services in this industry that look like they're conceptualized by someone who has never done marketing ... and maybe they work for some, but who would know because there's no accountability for results. Our goal is to drive growth by way of planning engagement, so that five years from now we not still saying 30% of advisors plan for barely 30% of their client base. For Orion advisors, and their clients, those percentages will be much higher if we can help it!"
Kudos to Waltrich for putting this semi-self-indicting context behind what her boss, Eric Clarke, had to say about how he is improving RIA workflow using the Advizr software most recently acquired. See: Eric Clarke pays about $50 million for 'monopoly piece' Advizr as Orion sheds some of its 'API utopia' image to shred mega-competitors
6.) Barbara Roper, director of the Consumer Federation of America:  "Average investors cannot tell who they are dealing with, and the SEC leans on disclosure.  All prior testing told them disclosure does not work, including studies by the CFP Board and CFRA.  Instead, the SEC said we'll leave it to firms to design their own disclosure.  So now it's not even comparable, not even the benefit of consistency."  
5.) Nicole Boylson, professor at D'Amore-McKim School of Business at Northeastern University:  "The SEC is jumping up and down to make B-D's look like fiduciaries. But many fiduciaries are not acting like it."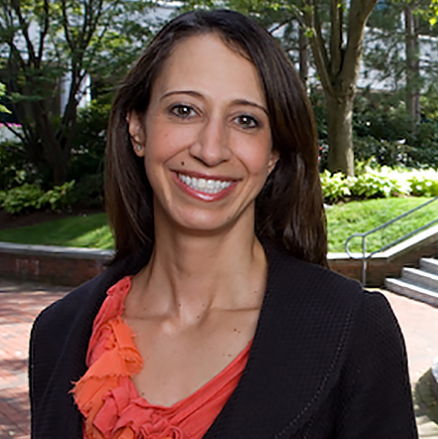 4.) Dave Nadig, CEO of ETF.com: "If I see 'Fee Wars' on one more conference agenda, I'm going to become a farmer!"
3.) Shirl Penney, CEO of Dynasty Financial Partners: "Have a talk with your spouse before making big decisions, and let them know this is going to be hard.  Whenever we hire someone for a senior position, I like a final dinner with their spouse and my wife, because her judgement is 100% accurate. Get them involved in the business."
2.) Steve Lockshin, CEO of AdvicePeriod, had a slew of gems including several during his analogy of driverless cars: "Humans are most of the error, especially once the technology is mature.  I live in LA and when driving, I believe Waze more than I believe me."  He later gave props to Betterment who nudges people in a Waze way to more logical decisions in times of volatility. "They use a pop-up to say, 'if you continue, this trade will result in 9k in taxes.'  After seeing that – 80% opted not to change their allocation."
1.) Josh Brown "A good advisor is both coach and quarterback, on-demand psychologist and personal friend, historian and futurist.  We are simultaneously the person in our client's lives who gives them permission to enjoy the fruits of their labor, and the stern discipline they sometimes need when the fear or greed of the moment begins to take hold.  We have to remain detached and business-like when it comes to their money, but personally invested and emotionally supportive when it comes to the challenges and triumphs of their lives.  It's a tricky thing, playing all these roles in our clients lives, but it's this combination of skills, training and instinct that makes the value proposition of a true and capable fiduciary advisor incalculable – literally priceless."
---
---
---
Share your thoughts and opinions with the author or other readers.
---