Joe Duran (with interviewer Josh Brown): You (RIAs) have no distinct offering that makes people want to go to you.
Brooke's Note: Talk about Rumpelstiltskin spinning straw into gold. When I think about Joshua Brown and Barry Ritholtz, my mind casts back to a 2013 RIABiz interview when the two men revealed how the hell they get all that blogging and tweeting done. It happens in what many Long Island commuters consider the bane of their existence -- riding the Long Island Railroad to Manhattan from tree-shaded suburbia. "The phone doesn't ring at 4:45 a.m.," said Ritholtz. On the hour train ride into the city, they both write their columns and blogs. By the time they arrive at the office, most of the social media work is already done, says Ritholtz. "I have zero fantasy football teams. This is it," said Brown to wryly underscore the level of sacrifice he makes to his craft. Fast-forward six years to last week in Scottsdale, where the two amigos were the toast of an event that basically celebrated them and the spirit of excitement they bring to the sport of RIA rugby. Sure, this event was done well and was a more energized version of many such events on the RIA calendar. That energy came from somewhere -- the creative, determined minds of two men -- for years -- crossing the bleak semi-urbanity of Queens in the gloaming when they'd almost kill to be back in bed.
WealthStack was the grand coming out party for "Downtown" Josh Brown and Barry Ritholtz. But their respective interviewees, Peter Mallouk and Joe Duran, stole the show with polar opposite views of the RIA future that spun heads.
The Scottsdale, Ariz. event drew 700 attendees to see if two social media stars could do as well on stage as they do tweeting posts in their pajamas.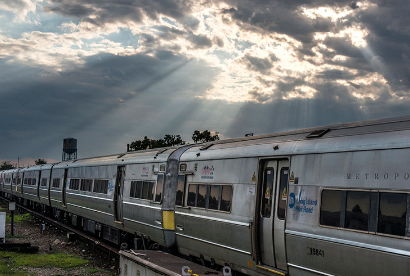 Brown and Ritholtz, partners in a Manhattan-based RIA, proved their worth as non-virtual stars. See: Mystery solved: Josh Brown and Barry Ritholtz start RIA -- or is that actually where the intrigue begins
They also answered the bigger question of whether an online presence can be monetized. See: Josh Brown launches by-and-for RIA event, Wealth/Stack, in Arizona but with pay-to-speak slots for sponsors
By selling out both advisor admission and speaker slots, WealthStack, an Informa production, was presumably a smash success financially -- and sets up the duo for a staggering WealthStack future, if they choose to pursue it. (In videos posted on Twitter, Brown promised to do just that.)
But WealthStack's success rested not just on the showmanship, verve and the social media stars' pull, but also on their interview skills. Brown took on Duran, former CEO of $25-billion AUM United Capital, in a one-on-one. Ritholtz did the same with Mallouk, whose RIA just hit $43 billion of AUM.
Both men got their subjects to bear their souls and also share revealing details of their business doings.
Golden era over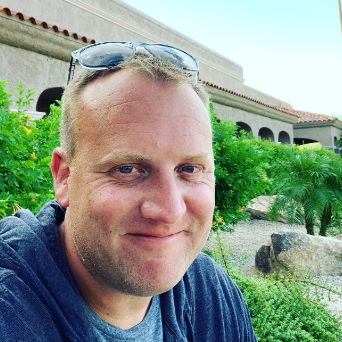 "The Golden Era is over for RIA's" Duran told Brown. Duran is now a Goldman Sachs employee in the wake of closing the sale of his business to the giant bank in July.
Duran also confesses that he is no longer cut out to handle the strain of being an entrepreneur. Brown elicited the response by asking Duran about the transition from giving orders as CEO to taking them as a middle manager; to which Duran responded:
"I don't want to tempt fate again. The stress of being CEO, responsible for hundreds of people and billions of dollars…waking up at 2 am…it feels good to not have that burden."
What stressed out Duran was his perception that he was being overrun by bigger, better-managed firms that could implement technology and products at a rate that put his firm and its whole business model at risk.
"I do think clients want simplicity, banking, mortgage, credit cards – though it was a huge risk [for United Capital] – would have cost millions [to implement]."
Yet, earlier, almost as if to suggest that CEO is a balm for frazzled nerves, Mallouk took the interview hot seat opposite Ritholtz. It was his first such appearance at an industry event, and he was the picture of calm.
Machine learning
The Creative Planning CEO made clear that he doesn't believe his firm's destiny lies primarily in how technology gets stacked up in a cloud.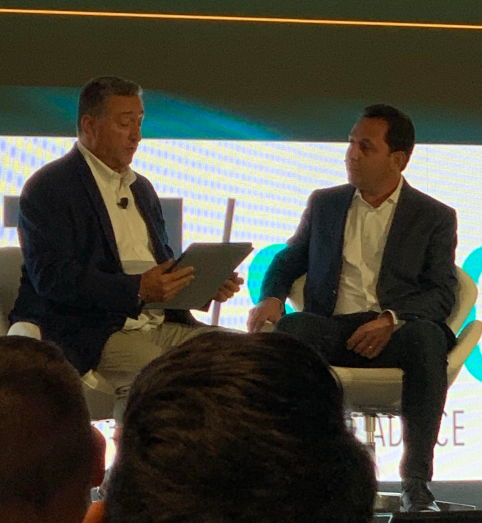 "Tech does not make a business great, people make a business great, but people say that but then don't do it. I make sure I get to interview every hire last."
Duran says he is excited about his chance to be an intrapreneur at Goldman Sachs and that he has the chance for a big breakthrough in client service.
"It's vitally important that it works and get to change the world of retail advisory – things I could have never done," he said. "This mandate accelerates why I work – I love getting up to try and make an impact. How do we partner with Ayco and how clients interact?"
"I feel like we are raging against the machine," he responded to Ritholtz. "JPMorgan, Morgan Stanley, Goldman, they all sell products. Sometimes, they are fiduciaries and sometimes not; to me, its gotten very cloudy. I worry about nothing but I am paranoid."
Nor does Mallouk believe in financial engineering as a means of out-muscling those giants. He owns 100% of his RIA and it was built organically, except for a couple of acquisitions that account for less than 5% of assets. See: Peter Mallouk goes inorganic with first M&A deal as he raises the bar on growth objectives for Creative Planning
"I'm not a big fan of Frankenfirms; not the same tech, billing, etc.," he said of roll-ups. "Culture has to be a strong tree trunk."
But Duran argues that the game has changed and that providing unconflicted advice is no longer a winner unto itself.
"What used to be a massive advantage is no longer true; consumers are flooded with alternatives," he said and later added: "You have no distinct offering that makes people want to go to you."
Duran adds that -- better or worse -- his approach is distinctive enough to attract people. "I am an incredibly opinionated ass a times, but the employees know they can challenge me, which attracts brilliant people to do brilliant work."
But Mallouk says when you get to $35 billion of AUM, new and unforeseeable vistas opened up for his RIA -- namely ultra-high-net-worth investors with accounts of $10-million-plus assured by his RIA's critical mass.
Kraft-ing success
"Ultra affluent [now represents] $6 billion to $7 billion of the total AUM," Mallouk says. "It wasn't until we reached $25 billion AUM when we started to get the ultra affluent. When we were $5 billion to $10 Billion AUM, clients were still going to JP Morgan and Goldman. But once we were over $25 billion, they were more comfortable. In this business it's a cumulative advantage. There's an edge to say in front, similar to the New England Patriots. That client wants that comfort – bigger firm, better people and processes."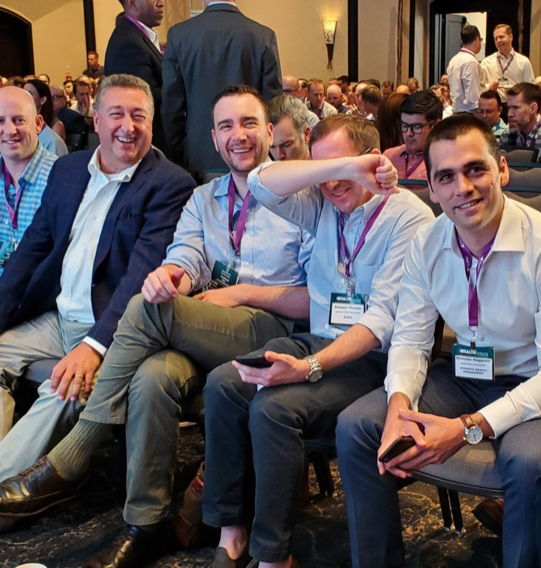 The processes at Creative Planning surpass that of a mom-and-pop RIA to assure scale and customization, Mallouk adds.
"We have 26 offices and are religious about process, similar to hospitals where the patient receives tailored treatment," he says.
"Our clients go through the same process, and it's the same investment committee. But the investment holdings can be customized. If the client is overweight Apple, underweight tech, no guns stocks from an ESG perspective, were gonna make that happen."
So will Mallouk, 49, decide to sell out to a Goldman Sachs when he gets old like Duran, 51? Part of the answer to that question got answered when Ritholtz asked his final question:
"You have never brought in outside capital, and it's cheap now. What are your thoughts on doing a capital round?"
Mallouk's response suggests his horizon is not yet in sight.
"We've been thinking about it for for six to nine months. [We're] absolutely never selling a controlling stake. Very small round, maybe 10%, only to put enough in the bank to take advantage."
Ax of war
So just a war chest? asked Ritholtz.
"Lincoln said, if you give me seven hours to chop down a tree, I'll take six hours to sharpen the ax," Mallouk responded.
---
Related Moves
October 16, 2020 – 7:49 PM
---
---
Mentioned in this article:
---
---
---
Peter Mallouk
September 12, 2019 — 12:17 PM
When it came to discussing the competitive environment and future of RIAs, Joe and I had far more similar answers than this article indicates. In the same interview cited here, when asked about the future, I explained the industry is going to be far more difficult and being a fiduciary is not enough, that certain costs needed to compete have risen dramatically and that advisors will have to be far more different to compete. Even after that, pricing will eventually compress. We share the same view of the space, but different views on how to address the coming challenges.
Joe Duran
September 13, 2019 — 12:34 PM