Peter Mallouk and Joe Duran described the RIA business like they were from two separate planets, spinning heads at WealthStack
The Creative Planning CEO sees green pastures but for the United Capital manager 'the golden era is over' with Goldman Sachs there to pick up the pieces
Joe Duran (with interviewer Josh Brown): You (RIAs) have no distinct offering that makes people want to go to you.
---
Related Moves
November 22, 2022 at 2:38 AM
---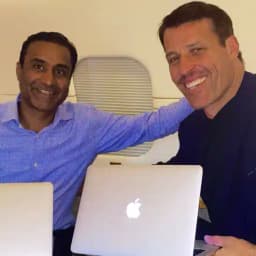 October 16, 2020 at 7:49 PM
---
---
Mentioned in this article:
---
---
---
Peter Mallouk
September 12, 2019 — 12:17 PM
When it came to discussing the competitive environment and future of RIAs, Joe and I had far more similar answers than this article indicates. In the same interview cited here, when asked about the future, I explained the industry is going to be far more difficult and being a fiduciary is not enough, that certain costs needed to compete have risen dramatically and that advisors will have to be far more different to compete. Even after that, pricing will eventually compress. We share the same view of the space, but different views on how to address the coming challenges.
Joe Duran
September 13, 2019 — 12:34 PM