Melissa Loner will serve as the CCO of Independent Financial Partners
Brooke's Note: The one thing you absolutely, positively have to get right as an independent broker-dealer is to make sure all those far-flung reps live by the rules, because otherwise, you'll be held accountable. The other thing you have to get right is to maintain a cordial atmosphere of trust and efficiency. The challenge only arises when you are running a hybrid operation where advisors are constantly switching from being fiduciaries managing fee-based assets to brokers selling annuities. Independent Financial Partners (IFP) starts post-OSJ life not messing around. It's brought over a pedigreed CCO from Cambridge Investment Research Inc. (CIR). She convinced her family to leave Iowa for Tampa. Life is a beach.
(This is the last New Move piece by Sophia Noto who helped out over the summer and did a great job. She is now pursuing her masters in sociology in Chicago. Sociology is the study of human cultures, communities and societies, and we hope she got a head start by observing RIAs in the role of journalist.)
Melissa Loner is ready to be a big fish in a smaller pond after agreeing to leave the number eight broker-dealer to join a former LPL Financial OSJ that doesn't make the list -- yet.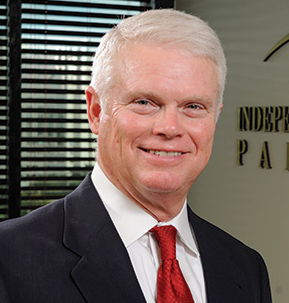 The top compliance cop at Cambridge Investment Research Inc. is now the new chief compliance officer at Independent Financial Partners, the Tampa-based RIA and broker-dealer. It became independent in February 2018.
IFP CEO Bill Hamm poached Loner, who was RIA chief compliance officer and vice president of fiduciary services at the Fairfield, Iowa-based IBD. It has 4,155 advisor affiliates and $93 billion of assets under advisement, according InvestmentNews.
Cambridge -- with fee-based revenues of $509 million versus $283 million off commissions -- has the kind of profile that IFP seeks. It enjoys a reputation for straddling the world of broker-dealer reps and RIAs and recently announced it was becoming an RIA custodian.
IFP has $5 billion in assets under management and $10 billion in assets under advisement as per a June 2019 article. IFP started out with less than half of the 550 financial advisors it supported while still co-serving with LPL.
Many of those advisors stayed loyal to LPL and ended their affiliation with IFP. See: After the storm of divorce, LPL Financial leaves Independent Financial Partners diminished in size beyond imagining
Loner was happy to get poached after nearly eight years at CIR to bring her buttoned-down knowledge to a company that badly needed it after losing its compliance big brother in LPL.
'New journey,' better weather
The move was a result of a desire to "change course and join in on a new journey," she says. Loner confirmed that IFP has many miles to travel to reach its compliance destination. "[I] can't wait for us to get started working on the growing list of initiatives we have."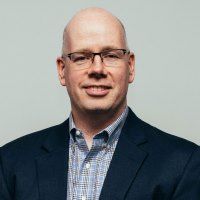 Though Loner declined to describe the initiatives, IFP's compliance objective is to stay out of trouble with both FINRA and the SEC, without turning the firm into a police state--something Cambridge Investment Research is known to do well.
How this balance gets struck goes to the heart of the value proposition for IFP in challenging much larger broker-dealers for advisors seeking a home.
Prior to IFP's split, LPL handled some of its compliance issues.
In the post- LPL era, Moyer and Loner will be working to build out IFP's compliance team. See: As Independent Financial Partners readies its $41-billion LPL breakaway, a third CEO goes for the jugular
Loner's hire is not the only significant move made by IFP recently.
Last year it brought on Bill McCauley to serve as its new chief financial officer. Tim Moyer, who was serving as IFP's interim chief compliance officer, will continue to assist in compliance supervision.
Loner earned an MBA from American Military University and holds FINRA Series 4, 6, 7, 24, 53, 63, and 65 licenses.
Additionally, she is a member of the National Society of Compliance Professionals and sits on its board of directors. She comes to IFP with 18 years of experience and will be relocating with her family to the Tampa area.
---
---