Oleg Tishkevich: The confidence level is extremely high, there is no downside, [and] we already have substantial interest.
Brooke's Note: Two mega-factors are in flux in the RIA business. It is going from a business where you break away from scale players to add value, to one where players believe they must scale up to add value. Meanwhile, the center of the value proposition is radically shifting. Investors now pay much for "advice" and far less for investment management. The catalyst of all this change is technology that is better, better-applied and faster evolving. In short, there has never been a better time to be a consultant to the RIA business if you come armed with a blueprint for making these changes on a mass-customized basis. But most consultants are either good on the strategic side or on the software and systems side. Oleg Tishkevich is now trying to have a super-consultancy where he can take it all on. But while he knows his software stuff, he's more of a novice on the marketing side and needs to come up with an innovative come-from-behind plan. His 'Elite' model involves getting scores of small marketing and strategy consultants aboard by giving them equity, then feeding them with leads forged by his software gigs. It is certainly one way to hack together a McKinsey beater.
Oleg Tishkevich is launching phase two of his geek consultancy, called "Invent Elite," by bringing aboard six big RIA consultants steeped in marketing to complement his expertise in technology.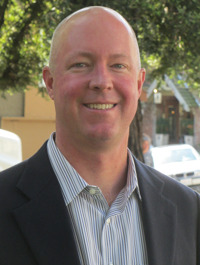 The founder of software development firm Invent.us is making "equity" partners of Elite headliners Tim Welsh, founder and CEO of Larkspur, Calif.'s Nexus Strategy and Suzanne Siracuse, former publisher and CEO of InvestmentNews.
Gavin Spitzner, president of NYC-based Wealth Consulting Partners, Mark Hollingsworth, Mark Hollingsworth, CEO at AssetGro and former Envestnet product management vice president Brian Bleasdell are also in on the mega-gig. The sixth person joining is yet to be made public.
"Each project is a custom project and we all collaborate to find availability," says Tishkevich. "The combination in Elite is the magic that will bring scale and expand everyone's capacity."
It's the right time, right idea but putting all that talent and autonomy under one umbrella is still going to be "very tricky" to manage, says Charles 'Chip' Roame, managing partner of Tiburon, Calif., think-tank Tiburon Strategic Advisors, via email.
"The challenges for a group of entrepreneurs will be ego, pricing, pay, and accountability," he says.
Track record
The current team also has a track-record of working together, so it's not like Elite's starting from scratch, says Welsh.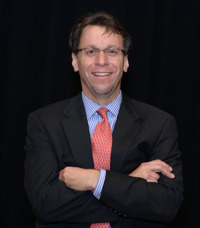 "[There's] decades of knowing each other and partnering on projects and sharing clients in the past."
Tishkevich concedes these independent solo shops will mostly, for now, remain autonomous. But the ensemble will also act as a consortium to trade ideas and tackle big consulting gigs as a unit.
The intent is to periodically muster this militia of RIA specialists to nab top-dollar contracts from heavyweights like McKinsey, and Bain & Co.
It's a leap in business model -- and not just for the Seattle-based entrepreneur who sold out to Envestnet then broke free of his noncompete contract earlier this year. See: Oleg Tishkevich signs Envestnet to a contract with a company he started during an Envestnet non-compete -- and four years after selling Finance Logix to it for $32 million
Invent.us began life as a place that aids broker-dealers and other firms that are upgrading from the old "cloud" to the new smart cloud, known as cloud native. Some Invent.us clients seeking technology expertise are expected to be prime candidates for a broader "Elite" consulting relationship, according to Tishkevich.
Though Tishkevich has no experience in management consulting, he's confident he can overcoming potential problems.
Disruption ahead
"The confidence level is extremely high. There is no downside; we already have substantial interest," he says, via email. "Everyone who's part of Elite are already successful consultants with thriving businesses, so mathematically, there is an extremely low probability of it not working," he adds.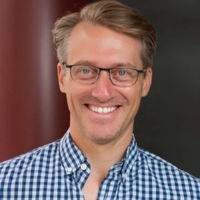 Siracuse just hung out her shingle last month after leaving InvestmentNews. See: InvestmentNews publisher walks amid massive staff turnover at UK-based Bonhill Financial Services one year after it buys Crain franchise That said, she helped the publication buy and implement the Moss Adams research model and her Rolodex -- from her years in her publisher's role -- could choke a horse.
Moreover, Tishkevich is absolutely right to see green fields on the RIA consulting horizon, says Doug Fritz, founder of San Francisco-based F2 Strategy, via email. See: The T3 Enterprise Conference showed the dark side of the RIA software business in Vegas.
"[There's] a real and impending disruption that's headed our way, and [some] realize they don't have the team, expertise, or manpower ... We could see 10 or 20 more firms … and still not tap out demand."
Roame is less certain that the market demand is so robust in 2019.
"Fifteen to 20 years ago, there definitely was a sweet spot -- maybe projects of $100,000 to $1 million [in] revenues--below the level where the leading strategy consulting firms would participate due to their economic structures," he says. " As an alumnus of one of those firms, I could sell into that space."
But Invent.us's odds of making a real success are vastly improved nowadays, counters Fritz whose firm is also branching out from its Santa Cruz, Calif., home. See: Veres and Bruckenstein lure big RIAs to Denver to discuss getting even bigger.
Gigabucks
"This is 2019, and the way people work … is so much more flexible. I call it the 'consulting gig economy,' but it's more like the Avengers," he quips.
"It might take a little time to figure out the nuances of pay, leadership, intellectual property and what's in or out of the combined firm, but ultimately this is hitting the market at the right time and with the right talent to be very successful," says Fritz.
The figuring out will take hard work, warns Roame. See: Chip Roame crosses Bay to proclaim bright future for classic RIAs.
"It will take a lot of humility by all to work through the pricing, pay and accountability issues that will certainly arise,"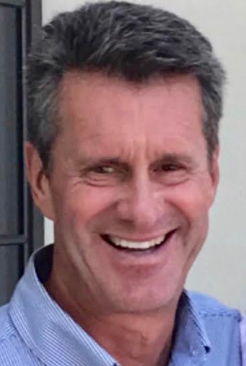 There's a major gap in the market for consultancies that can serve mid-to-large size RIAs, says Tishkevich, namely where McKinsey and their ilk don't have the expertise, and the experts don't have the scale.
"That's where Elite fits -- providing scale--ultimately we can see [ourselves] working with McKinsey as they recognize our unique domain expertise."
"Many such ventures blow up eventually," says Roame.
Tiburon Strategic Advisors, formed in 1998 to offer market research, strategy consulting and other related services primarily to financial services firms, originally ran as a "boutique form of McKinsey," according to Roame, Tiburon's managing partner.
But the firm slowly abandoned the model in favor of working more like a "think-tank." The firm's last traditional consultancy project was in 2016.
Focus incomplete
"None of the Elite consultants are putting their complete focus on [it]," says Welsh, via email.
"Elite will become a growing part of each of our overall work … [but] we're not relying on [it] to become the sole driver of business … [it's] a mechanism to work collaboratively … [for] scale and capacity."
Because Elite's parent is focused on "cloud-native" software, a large amount of Elite's initial business will likely come from RIAs and vendors seeking technological support, according to the firm.
That said, its remit is not limited to technology and takes in, among other concerns, strategy, marketing, public relations, training and operational support.
Moreover, the sacrifice of trading a little autonomy when it comes to the largest contracts in exchange for a lot more neurons firing is a no-brainer, says Hollingsworth, via email.
"We all still remain independent as a rule, and any sacrifice of independence that we may, or may not, experience is far outweighed by the benefits of collaboration ... [There's] more and more unmet demand."
Elite will succeed, says Siracuse, via email. "It's a need that's not being fulfilled ... and each person involved is committed to making it work."
Siracuse left her position at InvestmentNews in July, and has since set up her own consultancy, Suzanne Siracuse Consulting.
Davids in Goliath country
Put simply, Elite pitches the specialists against the generalists, says Spitzner, via email.
"Larger global consultancies have a lot of overhead and throw a lot of bodies at projects, some of whom are learning on the client's dime ... We stand out in delivering very specialized applied strategy, and everyone has decades of experience ... there will be no fat."
Don't underestimate the heavyweights, counters Roame, who spent three years as a business strategist at Schwab and three as a management consultant at McKinsey.
"It's a very dated view to claim that McKinsey, Bain, or BCG learn on the dime of RIAs," he says. See: Raj Udeshi invokes 'Theranos' fraud in testy exchanges over data collection with Envestnet's Bill Crager and Jud Bergman at Tiburon CEO Summit.
"Twenty years ago ... the brokerage and investment management businesses were generally too small to support project prices. Today, McKinsey has many extremely well-versed consultants in this space, and the brokerage and investment management business has grown, so they have [the] experts ... [and] a huge support infrastructure."
Headquartered in New York City, McKinsey has 127 offices, a globally recognized brand and upwards of $10 billion in revenues -- a far cry indeed from Elite's would-be crack squad of "mom-and-pop" consultants.
But underestimation works both ways, says Fritz.
"The legacy consulting model is horribly inefficient ... [because] big employee-heavy firms have to hire generalists that can act like experts. Smaller firms … end up delivering far better, more experienced perspectives for a lower price."
Other vistas
Elite, however, is not alone in trying to adapt to the growing demands of larger RIAs.
Fritz's firm, F2 Strategy, has also made moves to differentiate itself for the higher-end of the market. F2 has, for instance, begun to sell its services on a "strategy retainer" rather than on a project-by-project basis.
But as new entrants arrive, others have already left the building.
At its 'budget-McKinsey peak', Tiburon employed approximately 70 staff. Now, however, it focuses on publishing papers, hosting research calls and summits and running seminars for the board room.
Tiburon has also shifted to become an investor in the RIA space, as has Roame. He has a stake in Envestnet, Edelman Financial Engines and Facet Wealth. See: Wealthfront purchases startup Grove, but deals clients to Facet and drops subscription pricing; instead it's gobbling up talent and tech.
Too good to pass up
Although Elite is an Invent.us subsidiary, the parent firm takes no part of Elite's profits, unless it provides the lead. Earnings are instead allocated based on the level of a consultant's participation.
"Firms can engage Elite, and not have to engage Invent, similar to working with IBM on a consulting basis; you don't have to buy their servers," says Tishkevich.
The group meets weekly to talk through current projects, as well as discuss any fresh leads. It's also set to get a significant boost in numbers, once discussions with "several high profile" consultants are concluded, according to the firm.
Nor is there any "dollar threshold" for potential new business, according to Welsh. The scale of partners' involvement, as well as who takes part in a project, is determined on a case-by-case basis.
Each project is run by whoever brings in the lead. See: Finance Logix makes a splashy bid for RIA business with its inaugural conference in Las Vegas.
"I've always wanted to be in a supergroup," says Spitzner. "how could I pass that up?"
Roame gets the allure in the abstract.
"The mid-size players have grown up as the entrepreneurs … [and] value industry knowledge over consulting frameworks," he says
"A well-organized boutique firm could build a nice business serving the largest RIAs and RIA vendors by pricing lower and acting more nimble."
"[It's] an innovative effort at collaboration."
---
---
Mentioned in this article:
---
---
---
Jeff Spears
September 11, 2019 — 11:02 AM
Great "idea". The RIA business is growing and need experienced consultants to help. The biggest challenge will be fees and attribution. The independent space works for clients through minimizing conflicts but the exercise shrinks the fee pool for advisors and consultants.
Coach Maria
September 18, 2019 — 4:40 AM
Well, of course when an independent firm chooses to work with a consultant, coach or someone who is both, it needs to look at all it's operations. DUH... All the pieces, from beginning to end need to work together to reach the processes goals like a well oiled machine. Operations encompasses what would be quite a few departments in a much larger firm. You don't want to go backwards, and end up like most of the smaller firms in the 1980's whose arms didn't know what the fingers were doing, and once they did learn, problems ceases to exist.
---