Tim Hockey: 'As we all know, the environment that's facing our entire industry has gotten a little more interesting.'
Brooke's Note: Big heads don't roll often at big RIA custodians. The boards did not oust Chuck Schwab or Ned Johnson from Schwab or Fidelity. So Tim Hockey's suddenly scheduled departure from the CEO spot at TD Ameritrade is a shock. The only trap-door act it resembles is David Pottruck's ouster from Schwab after he oversaw the purchase of US Trust and made RIAs mad. Hockey's abrupt end follows his firm's purchase -- and perhaps some indigestion of -- Scottrade. Separately he made a few RIAs mad along the way. But what filled RIABiz's managing editor, Keith Girard, with certainty that there was a more epic tale to tell was fueled by Hockey's nothing-to-see-here assurances to Wall Street analysts: "We just agreed that this is the right time for a transition and to be public about it and to -- that I will stick around until February 2020," he said on July 23 at 8:30 a.m. ET. "It's not really that much more interesting than that, honestly." Keith and I can agree to disagree with Hockey about what constitutes "interesting."
Tim Hockey's abrupt transition to lame duck status as TD Ameritrade CEO is starting to look more and more like a "Seinfeld" episode. (It's about nothing!).
Nowhere was that more evident that the discount broker's third quarter analysts' call led by Hockey and Stephen Boyle, executive vice president and chief financial officer.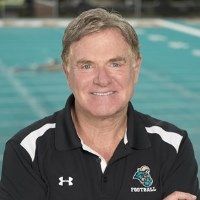 "Before we dive into the Q&A, I'd like to spend a few moments talking to you about the leadership change announcement that we released earlier today," he said.
"After my quarterly meeting with our Board of Directors this past week, the culmination of discussions about the best path forward for the future was an important conclusion, that it's time to transition to a new CEO to guide the next phase of our growth," he revealed.
With that, Hockey went over the state of the company's initiatives, all of which suggested nothing was amiss.
Strategy on track? Check.
Momentum intact? Check.
Fiscal 2020 plan progressing? Check.
Quarterly revenues up? Check.
But one thing was troubling. The company had no successor in line. In fact, the company didn't even have a successor in mind, which suggested Hockey's departure was not only far from planned, but also exceedingly precipitous.
In contrast, his appointment in 2015 was so well choreographed his arrival was announced the same day outgoing CEO Fred Tomczyk told the board he was retiring, according to SEC documents.
Now, it hardly seemed possible to put a positive spin on abruptly getting cashiered three years into a five-year contract. But Hockey tried.
"The good thing about announcing this now is that it's like sending a gigantic help wanted ad to the world. They'll spread the net wide in search of the right CEO to take TD Ameritrade forward," Hockey told the analysts, whose collective jaw had to be dropping.
The Quick Pitch
The task of asking the first question fell to UBS analyst Brennan Hawkin, who was classically understated.
"I appreciate that your comments and the noted points about how there are certain things that this is not about," he opened. "But the announcement is a bit surprising.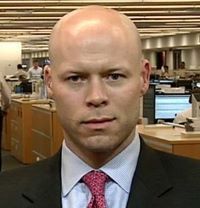 "And your tenure, while it feels like you're just sort of starting to hit your pace in the CEO role, and so it comes a little surprising," he added.
Indeed, Hockey was a surprise from the get-go when he was named to the post in 2015 following Tomczyk's decision to retire.
He was taking over from a rough-and-tumble, Ivy-league hockey player back in the day when power plays were more about throwing fists than finessing the puck.
In many ways, Tomczyk's character meshed with his predecessor, Joe Moglia, a bull-necked, Division 1 college football coach, whose 16-year sports career included a stint as defensive coordinator for Dartmouth College.
Moglia's seminal contribution to the game was his book: "The Perimeter Attack Offense."
He advocated "one of the most explosive plays in football," the Quick Pitch, according to one reviewer. (Just what Hockey got, it seems, though he will remain with the firm well into 2020.)
While coaching, he joined another rough-and-tumble game-- Merrill Lynch's trading floor. He rose from a training class with twenty-four MBA graduates to the executive committees for institutional and private-client businesses over a 17-year span at the firm. He was also Merrill Lynch's No. 1 producer in the world in 1988, according to his corporate biography.
He left Merrill to become CEO of Ameritrade Holding Corp. (now TD Ameritrade) in 2001 and turned the company into a major discount brokerage. Client assets grew from $24 billion to over $300 billion, market capitalization grew from $700 million to $12 billion and he scored record earnings in five of his seven years at the helm.
He also oversaw two of the industry's largest discount brokerage mergers: Datek Online Holdings in Sept. 2002 and TD Waterhouse in Jan. 2006.
Bank shuffle
In contrast, Hockey was an affable Canadian who had spent his entire career in the cloistered world of Toronto Dominion Bank, the discount brokerage's largest shareholder with 51% of its stock, according to recent reports.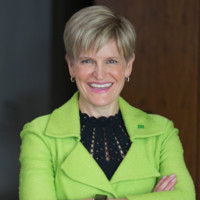 During his 32-year career at the commercial bank, he rose to group head of Canadian banking and wealth management and president and CEO of TD Canada Trust.
He seemed to cover most of the bases, managing mutual funds, retail distribution, information technology, core and small businesses, credit cards and personal lending.
But commercial banking isn't known for dynamic, entrepreneurial leadership. To the contrary, most banking institutions are conservatively run and risk averse.
Banks tend to make their wealth management profits the old-fashioned way -- by steering clients to their own products. And, Canada doesn't even have an RIA model, which had become TD Ameritrade's bread and butter.
Hockey's experience was limited to managing stock brokers. He had no direct experience selling fee-based fiduciary advice or servicing the back-office needs of free-standing fiduciary advisors.
In another seeming strike against him, Hockey was at one time considered the top contender to become Toronto-Dominion Bank's CEO, but was passed over, according to The Financial Post.
What's more, he was shuffled over to TD Ameritrade as part of a general management shakeup at TD Bank. His successor, Teri Currie, got his job because of her experience with digital, online and mobile banking.
Yet, Hockey was put in charge of the bank's largest asset--his first job in a U.S. business-- a digital, online, mobile banking operation.
It's possible the board thought he was better equipped to handle the massive Scottrade merger, which suggests Toronto Dominion could have exerted influence over his selection.
The bank had initiated the Scottrade deal, which lends credence to the theory it wanted one of its own executives in charge following its hefty $4 billion investment. By then, TD Ameritrade was also the source of 38% of the bank's revenues.
Tracing roots
But corporate strategy is one area where Hockey is most open to criticism, and possibly a little tone deaf when it comes to what got the company where it is today.
All discount brokerages trace their roots back to a 1975 Securities and Exchange Commission ban on fixed brokerage commissions. Joe Ricketts and three partners opened TD Ameritrade's forerunner, First Omaha Securities, Inc. in Omaha, Neb. the same year.
Over the next 25 years under Ricketts, the company went through three mergers, leading up to its blockbuster, $154-million deal for National Discount Brokers in 2001--the year Moglia became CEO.
The company, then known as "Ameritrade," was the smallest of the major discount brokers, trailing behemoths like Fidelity, Schwab and Pershing.
But Moglia saw a clear running lane and pulled what amounted to one of his other favorite football plays--the two-point conversion.
The independent advisory business was booming, and direct-to-consumer firms, like TD Ameritrade, Schwab and Fidelity, were well positioned to catch the wave by offering custody services.
Economies of scale created by their huge trading volumes allowed them to offer newly formed advisory firms custody, clearing, bundled service options and outsourced technology at lower prices.
Schwab, Fidelity and other firms, however, faced inherent conflicts of interest because they were competing for the same retail clients. Moglia got his firm in the game with the equivalent of a two-pointer. TD Ameritrade Institutional offered a conflict-free channel for advisors.
By 2007, Moglia proclaimed registered independent advisers and long-term investors the company's future. See: How TD Ameritrade's patient, patient bet on RIAs is finally paying off
"We haven't even begun to make noise in this space yet," he said at the TD Ameritrade Institutional Partnership 2007 National Conference in San Diego.
RIA focus
The task of managing that "space" fell to Tom Bradley, who'd started his career with the company in 1986 and became the brand's first RIA chief in 1992. See: What Tom Bradley's 25-year reign at TD Ameritrade says about the RIA business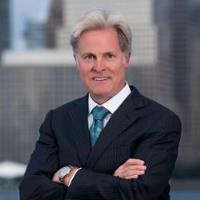 He was noted for his advisor-friendly reputation, managing programs like AdvisorDirect, a service that refers high-net-worth investors to RIAs. He was also looked upon as an "RIA advocate," according to Financal Advisor. And, he stayed true to the company's promise to keep the channel conflict free.
He'd overseen the merger of custody units from Jack White, Ameritrade and Fiserv. By the summer of 2014, TD Ameritrade Holding was no longer a retail brokerage so much as a publicly traded RIA custodian. Its branch network was the third largest behind Scottrade and Charles Schwab & Co. and 4,500 advisors were parking assets there.
"It's really the [RIA] momentum that's been building, making it to the surface," said Tom Nally, who was running the RIA unit by then. "The analyst community is taking notice."
"We made the decision to invest in this [RIA custody] business and capture more than our fair share of natural flow. This is where it's all happening."
During his tenure, Bradley had grown RIA custody from near zero to more than $200 billion. Despite his success--or, perhaps because of it--he was abruptly shifted to head retail operations in 2012.
The move followed long-time retail head John Bunch's departure to become CEO of The Mutual Fund Store. Nally, Bradley's RIA wingman, took over the RIA unit. See: Why TD Ameritrade didn't reveal Tom Bradley's new executive position during its national conference
Robo explosion
In retrospect, the move was propitious, because TD was slowly edging into wealth management.
It had operated a private client service since 2007, but it was relatively small potatoes. Bradley was the perfect person to expand it. His deep advisor connections and bond of trust helped ease RIA concerns with each new initiative.
The company had long rejected the logic behind Schwab Advisor Services, which pitches its service at lower-rung high-net-worth investors looking for a corporate-branded, non-discretionary, off-the-rack advice.
But in 2015, TD's edging gave way to a wholesale entry into the business. Its Private Client Services (PCS) unit was expanded, using Schwab's script, much the same offering and even a similar name for its in-house wealth manager.
"This does not entail going head to head with independent RIAs," Bradley insisted at the time, helping to calm the waters. "In terms of customized portfolios and estate and tax planning, this will all get referred out to advisors." See: With Tom Bradley heading a new high-net-worth effort, TD Ameritrade will compete with RIAs, at least obliquely
If anything, he said the move would increase awareness of TD's independent advisors. In reality, it was designed to increase TD's "wallet share" of investible assets held by clients.
At the time, TD could only claim about 15%, or $400 billion, out of $2.7 trillion in client investible assets. The rest was held by banks and wirehouses, such as Morgan Stanley Wealth Management, Bank of America's Merrill Lynch and UBS AG's UBSG.VX Wealth Management Americas.
"It's one of our top initiatives for 2016," said Bradley at the Reuters Wealth Management Summit in June that year.
The Omaha, Neb. firm also overhauled its RIA, Amerivest Investment Management LLC, adding all the bells and whistles of a full-blown robo. Amerivest offered pre-set portfolios, with Morningstar consulting on the firm's asset lineup. Accounts averaged $115,000. See: TD Ameritrade makes play to become top robo by 2016 with out-of-the-gate $100-million revenues -- albeit with some risk attached to the power play
Once again, the move was in step with Schwab. The industry leader rolled out its robo, Schwab Intelligent Portfolios, earlier in the year. It was a hit amid an explosion of robo offerings from the likes of Vanguard, Betterment and other firms.
Hand picked
By most accounts, Bradley had done a credible job keeping TD's retail business--with a 1,000-strong retail sales force and about 5 million clients--competitive against much larger rivals. See: Tom Bradley answers 10 questions about TD Ameritrade's competitive stance in his 25th year
What's more, he improved relations between retail and RIAs. He pushed to make certain that brokers understood the services RIAs offered, leading to a double-digit percentage increase in referrals.
Retail advisors at TD typically referred to an RIA clients with $500,000 or more in investible assets. The average referred client had about $1.3 million in assets.
Given his track record, the dedicated career executive seemed like a shoo-in to take the quick pitch and carry the ball as CEO.
He was not only a long-time employee with deep institutional knowledge, but had hands-on experience successfully running two key divisions that were driving the business amid rapid change and increasing competitive pressure.
The internal politics behind the decision to fill the job are unknown, but Tomczyk and Moglia reportedly handpicked Hockey, and the board approved him unanimously.
They may have been swayed by Hockey's claim to a breadth of experience in wealth management and information technology and a claimed track record of developing organizations with a strong client focus, according to a statement highlighting his background.
Golden boy
Whatever the case, Hockey signed an employment agreement to become chief executive, effective on Nov 9, 2015, the same day Tomczyk told the board he was retiring. Hockey officially took over on Oct. 1, 2016, the day after Tomczyk left.
There seemed to be little question Hockey was Toronto Dominion's man. During his interim, the bank irrevocably waived its right to designate one board member to accommodate Hockey's appointment, according to an SEC filing.
His five-year contract, with automatic one-year renewals after that, included $750,000 in base salary, $1.6 million in an annual cash incentive, $3.7 million at target in annual equity incentives, $5.1 million in restricted stock with five-year cliff vesting and $3.1 million in stock options with four-year vesting.
He was also outfitted with a golden parachute... just in case.
"In the event of termination without cause or resignation for good reason," Hockey was entitled to receive two years' base salary, his annual cash incentive for two years (pro-rated) and full vesting of his restricted stock and stock options, according to the SEC filing.
The perks were just as sweet. Hockey was entitled to fly on private aircraft at TD Ameritrade's expense and had company-paid car service to and from work. His moving expenses from Toronto to New Jersey were also reimbursed.
Squeezing RIAs
Hockey had one clear mission--search for ways to boost revenues to fulfill a board mandate to grow the company in the face of stiff competition.
On the July 24 analyst call, he hinted that the road had become rockier. "As we all know, the environment that's facing our entire industry has gotten a little more interesting," he said, without elaborating.
The signs were already evident at the start of 2017. The company's ability to attract assets directly from consumers had slowed to a relative trickle. See: New TD Ameritrade CEO, fresh from bank, will 'reassess' putting TD brand on products and redefining open architecture
Of the $19 billion of net new assets attracted for the three-month period ended Dec. 31 2016, only about $4 billion came through the retail channel. RIAs made up the rest, or about $15 billion.
The trend continued into 2018. Pricing pressure drove down revenue per trade. Fortunately for the discounters, lower prices were offset by higher activity, propping overall revenue, according to The Wall Street Journal.
The market for retail trading got even tougher that August. JPMorgan began offering 100 free trades a year to all Chase customers and unlimited free trades to customers with large balances.
The move was clearly in response to free brokerage services like Robinhood Financial and low-cost discounters like TD Ameritrade (AMTD), E*Trade (ETFC) and Charles Schwab (SCHW).
It wasn't so much the direct hit on revenues that worried analysts, it was the signal it sent--price pressure on trading was about to get worse. TD stock took the hardest hit, sliding 7% on the announcement.
The pressure was on for firms to differentiate their businesses, and making more money from existing clients was one way to do it.
But squeezing RIA payouts to jack up revenues was tantamount to antagonizing TD's most important source of revenue and--by Moglia's own pronouncement--the future of the company.
Moglia had said he intended for TD to make "noise in this space," but Hockey seemed to be make the wrong kind of noise.
RIA Blow Up
In retrospect, it's unclear during his short tenure whether he ever fully understood the unique relationship between TD Ameritrade and the advisory business.
The blow ups began three months into his job.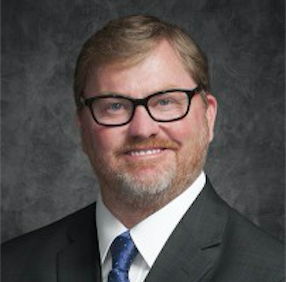 In Jan. 2017, the newly minted CEO hinted strongly he might be willing to tinker with TD's relatively conflict-free open architecture by offering more branded products and in-house advice. See: New TD Ameritrade CEO, fresh from bank, will 'reassess' putting TD brand on products and redefining open architecture
Hockey told analysts that RIAs would be "willing to consider a branded product" because of the trust they placed in TD. Ironically, that trust had been carefully cultivated over the years by his chief rival, Tom Bradley.
Under Bradley, TD's RIA custody assets zoomed to $300 billion from $10 billion between 2000 and 2017. Embracing open source software APIs and top service allowed it to move up-market. Of significance, much of those revenues came by taking market share from rivals.
"They love our culture. We don't have any conflicts [or] proprietary products, or compete with them. They love that we're a flat organization," Bradley said in a 2011 interview. See: Once good for a few million, TD Ameritrade's foot-in-the-door strategy is starting to net billions
"Tom said that they have no intention of getting into the retail space. Schwab is franchising. It gives us pause. You'd have to have to have blocks in the head not to consider that," David Barton, CEO of Mercer Global Advisors Inc., in Scottsdale, Ariz., told RIABiz at the time.
"It's not an either/or proposition, open or proprietary," Hockey countered in a 2017 speech. "It's whether you incent people one way or the other or preclude advisors from selling a particular product."
Fee flap
Then, in April, advisors learned from an unexpected letter that TD planned to take a bigger cut of fees from assets it referred to RIAs. It also tightened conditions for making the referrals. See: TD Ameritrade shocks RIAs most accustomed to its largesse with a letter, a contract and a tight deadline to sign
But the kicker was a tight deadline to accept the new terms or drop out of the program. Many advisors opened the letter around March 25 and learned they only had until April 5 to respond.
The fee structure was changed from 25% of an advisor's fee on referred assets to 25 basis points on the referred assets themselves In certain instances, the charge was a wash, but in other cases it meant as much as 150% increase.
Advisors who left TD Ameritrade were also socked with a new 25-basis-point fee, payable annually for five years. That fee was on top of a one-time 75-basis-point fee. Particularly hard hit were advisors who wanted to sell their business.
The company said the fee structure leveled the playing field for advisors, stopped those who were gaming the system by not charging fees on referred assets and encouraged all advisors to keep assets on the platform.
But some said the change penalized advisors for working in the "best interest of clients."
The move put TD in line with Schwab, which charged similar fees, but erased one more point of differentiation that had built TD's unique relationship with advisors.
Hockey was pushing harder to build TD's own RIA with Amerivest and other offerings, a move that had been afoot before he got there. But it hit home with the fee change.
Winter of RIA discontent
The same month Hockey took the company reins, the Scottrade deal closed. Integrating the two companies fell into his lap and became a catalyst of his most controversial RIA move.
In a page ripped from Shakespeare's "Richard III," Hockey axed his closest rival for the job-- long-time company loyalist Tom Bradley in Sept. 2017. See: A look inside the agonizing decision to cut Tom Bradley from TD Ameritrade and what doesn't seem to add up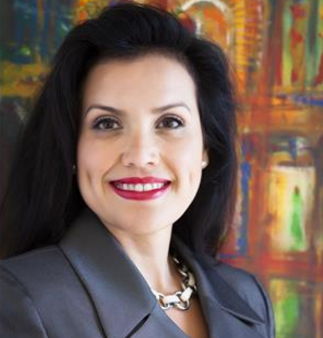 Bradley's retail job was handed to Scottrade's Peter deSilva, who had come over in the merger.
The move drew decidedly mixed industry reaction, but RIAs took it the hardest.
"This is a very interesting choice given that the acquiring firm is TD," Cecile Munoz, president of U.S. Executive Search & Consulting in Los Angeles, told RIABiz at the time. "Anyone in the business knows the impact Tom made to TD, which will remain for years to come."
Hockey justified the move by pointing to what he said was a greater alignment of his vision with deSilva."
He also expressed confidence in deSilva's ability to handle the operational, rebranding and retraining issues involved with turning Scottrade branches into TD Ameritrade branches -- and deciding which ones to shutter.
"I was definitely surprised by it and didn't expect it. When you compare the two brands, Scottrade and TD, I'd expect that all of the senior leadership at TD would remain," said Matthew Cooper, president of Beacon Pointe Wealth Advisors of Newport Beach, Calif., a division of Beacon Pointe which has $10 billion of managed assets with custodians TD Ameritrade, Schwab Advisor Services and Fidelity Clearing & Custody Solutions.
Bradley's ability to supercharge the TD branch system and build synergies with its institutional side made the move even more puzzling. In contrast, Scottrade branches resembled TD's old model, essentially call centers receiving orders from self-directed investors. See: Tom Bradley pollinates TD Ameritrade branches and RIAs get sweet referrals in return
"The new clients and employees joining us from Scottrade deserve a voice at the highest level of leadership, including our executive leadership team. Given those needs, the decision was made to offer the role to Peter deSilva," TD spokesman Joseph Giannone explained.
Elephants in the room
Ironically, deSilva is still consolidating Scottrade offices two years after his arrival. The process should have taken months, not years, according to industry observers, raising questions about Hockey's management of the process.
The issue was weighty enough to come up during the third-quarter analyst call.
"We are still continuing to, believe it or not, continue to put in place the changes that in our comp strategy, in our relationship model, in the branches post Scottrade acquisition. And so it takes a little bit of time to move forward," Hockey told analysts.
In fact, on the day of the call, the company announced another round of branch closures.
"We thought, OK, this is a good opportunity to watch for a year or two. And we made the decision that it was more effective to have a smaller number of higher density branches, and these are more effective and productive," he said.
That may have been one of the elephants in the room when the board discussed Hockey's future with the company, but it likely wasn't the only one--or the largest.
The Wrath of Kitces
In Oct. 2017, Hockey learned something else about the RIA business--the wide influence of Michael Kitces, founder of XY Planning Network and author of the widely read "Nerd's Eye View" blog.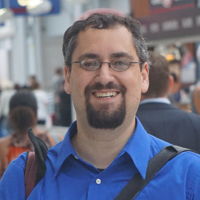 Kitces tore into TD Ameritrade for cutting 84% of its no-transaction-fee (NTF) exchange-traded funds from its no-commission ETF Market Center. Included were several iShares Core ETFs and "the entire lineup of popular Vanguard ETFs," he noted. See: TD Ameritrade angers RIAs who feel 'blindsided' after TD Ameritrade's actions prompt the departure of all Vanguard and some iShares ETFs from its NTF platform
Although it was part of a center expansion-- 280 funds were added--it was "particularly damaging to those advisors who were most loyal to the ETF Market Center while serving next generation clients!" Kitces wrote in a blog post.
"The removal of all Vanguard ETFs and the most popular iShares Core ETFs has put advisors in the lurch, leaving them barely 30 days to make changes for their clients before ticket charges will apply," he added.
"What was a convenient solution for financial advisors has just become a big headache, as they must now scramble to investigate and map out replacement funds, contact clients, and update portfolios over the next 30 days."
"Perhaps most frustrating, though, is that there's no reasonable explanation for why TD Ameritrade is forcing these changes on its RIAs and next generation clients… except that apparently State Street and other ETF companies were willing to pay more to be in TD Ameritrade's ETF Market Center than the existing players.
"Which means, basically, that TD Ameritrade sold out financial advisors and their next generation clients," he wrote, before plunging in the knife.
"It's perhaps no coincidence that this change happened just a month after RIA champion Tom Bradley left TD Ameritrade… raising the question of whether there is a cultural shift away from Institutional business at TD Ameritrade, and grossly undermining TDA's position as a 'champion of RIA fiduciaries' and next generation clients."
Kitces ultimately surmised that Hockey changed the ETF platform to accommodate Scottrade and wrote off advisors as "collateral damage."
For its part,TD Ameritrade Institutional sent an unsigned and unapologetic email to all of its 3,000 RIA clients admitting that it radically underestimated how much time advisors would need to adjust to replace the funds dropped from its no-transaction-fee platform. See: TD Ameritrade calms the RIA Twitter storm but not questions about the spreads on the ETFs replacing the super-liquid Vanguard and Core iShares
But the best it would do was delay the changes for 90-days.
Although TD played down the uproar, it was enough to draw analysts' scrutiny. Raymond James analyst Patrick O'Shaughnessy asked Hockey on an earnings call just how far he wanted to go in his brinksmanship with TD's "golden goose."
Hockey deflected the question without answering. The company maintained that a broader swath of RIAs were not troubled by the change.
Vanguard strikes back
But the move did not go unnoticed in Malvern, Pa, home of Vanguard Group. In July, 2018, the financial services giant ended commission trading on more than 1,800 ETFs.
The step was widely seen as an attack on the back-end revenue-sharing and shelf space agreements that Schwab, Fidelity and TD Ameritrade were imposing to get on their platforms. Vanguard adamantly refused to pay them.
"I think this is really a slap in the face to TD Ameritrade that kicked Vanguard out of its NTF platform last fall, right before the Scottrade acquisition," Kitces wrote following the Vanguard announcement.
"Now instead of just losing money on Vanguard ETFs in the TD Ameritrade NTF platform, now TD Ameritrade is going to have to compete directly against Vanguard's own solution.
"I think they may have slightly underestimated the size of the hornet's nest they were kicking when they decided to kick Vanguard out."
Of note, TD Ameritrade announced this past May that it was nearly doubling the number of ETFs eligible for commission-fee trading on its website to 550..
Better but fewer
Hockey dropped what looked like his final bomb on its RIAs in Sept. 2018. TD Ameritrade Institutional announced it would start allocating sub-$750,000 referrals to in-house wrap accounts, a 50% increase from the previous $500,000 minimum. See: TD Ameritrade alerts RIAs all referrals of less than $750,000 in assets may stay in-house -- a knock softened by a more RIA-friendly incentive structure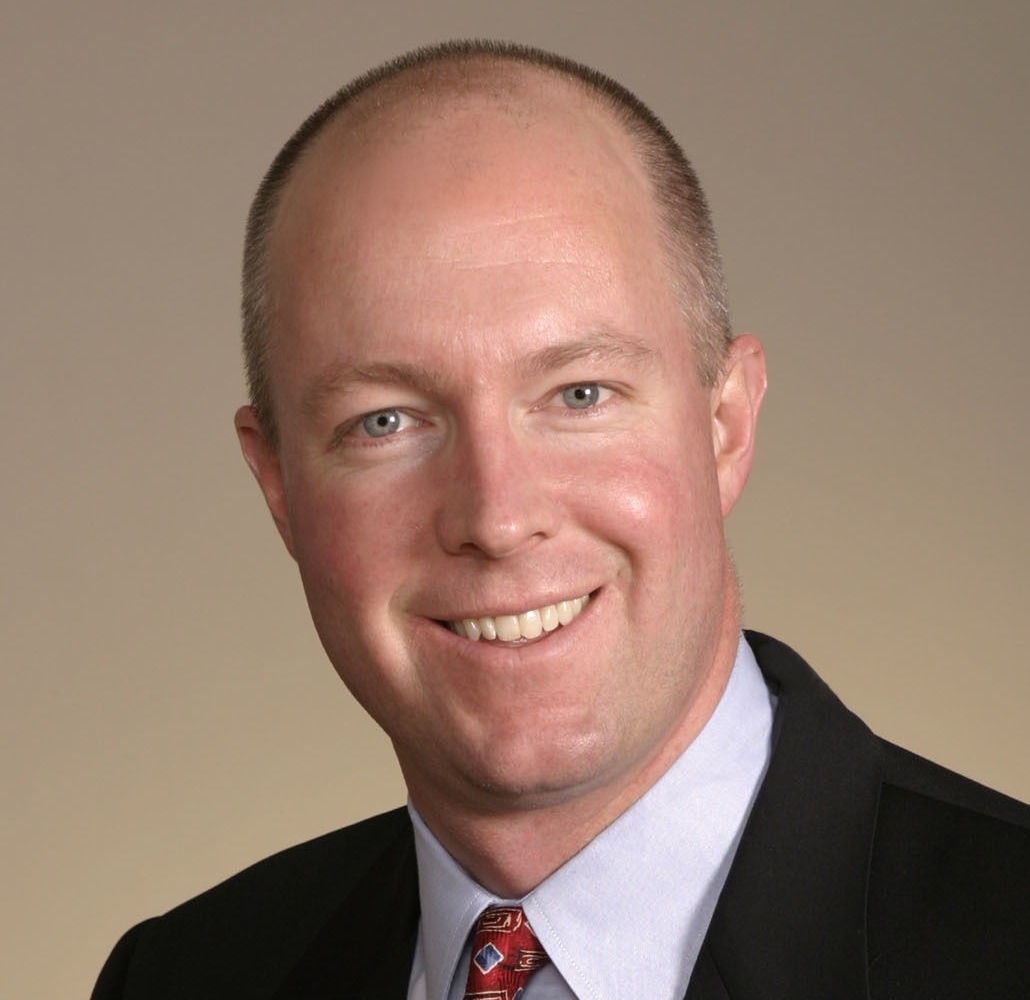 The blow was softened by increasing incentives for its branch brokers to refer assets and by what some hoped would be better quality referrals.
"This is both good news and bad news for advisors. The referrals they will be getting will be higher in assets, however, the overall volumes will most certainly be impacted," said Tim Welsh, of Nexus Strategy at the time.
"Any major restructuring provides the retail brokers the chance to move the goalposts, so I imagine we'll see more of this at TDA as they begin to integrate Scottrade more fully," he added.
The same month, Morgan Stanley analyst Michael Cyprys raised the possibility TD Ameritrade might be eyeing a merger with E*Trade and its 3.7 million brokerage accounts.
TD has yet to pull the trigger on a deal, and Hockey told InvestmentNews M&A activity "pro or con" was not a factor in his departure.
Polar opposites
Whether personality differences created enough friction to be the tipping point in Hockey's departure is open to debate.
Moglia's backstory is relevant because he's kept his thumb in the business as chairman of TD Ameritrade's board, a position he assumed when he stepped down as CEO in 2008. He continues to reign over the company in that capacity.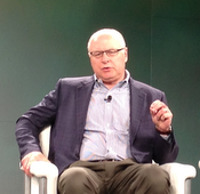 The backstory is also important because Hockey seemed to be the polar opposite in type of both Moglia and Tomcyk. At the very least, that made him a curious pick in the chain of succession.
Moglia is an entrepreneur and a bit of a swashbuckler. He founded his own RIA, Capital Wealth Advisors in Naples, Fla, and grew it to more than $1 billion in AUM and about 29 advisors, according to its ADV.
As such, he's intimately familiar with the business also as an RIA client.
Hockey, on the other hand, was basically a corporate bureaucrat. He had no RIA background and lacked character building experience from head-bashing sports that Moglia obviously valued. Hockey reportedly favored non-contact endeavors like tennis and swimming during his prep days.
Even so, Moglia generally praised Hockey for his "contribution" to the company. But he tellingly made no mention about the outgoing CEO's management of TD's most profitable and fastest growing business -- RIA custody.
The decision to sack him must also have been uncomfortable for several board members, since they had also voted "unanimously" to hire him.
The board members include Todd M. Ricketts, chairman of Chicago Baseball Holdings LLC, owner of the famed Chicago Cubs and the son of TD founder J. Joe Ricketts; Bharat B. Masrani, group president and chief executive officer of TD Bank Group; venture capitalist Lorenzo Bettino and merchant banker Alan Tessler, who has served on the board since 2006.
Other independent directors include V. Ann Hailey, former executive vice president and chief financial officer of retailer L Brands from 1997 to 2006; Mark Mitchell, a noted University of Chicago and Harvard Business School professor and Karen Maidment, a former Bank of Montreal executive.
None of the above
Not surprisingly, UBS Analyst Hawkin wanted to know whether a disagreement with the board was the trigger for his departure.
"Was there anything -- is there any additional information that you can give us to help us understand [what] this very important decision came down to and where the major friction points were?"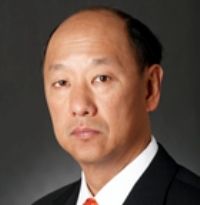 Hockey's muddled answer... None of the above.
"Obviously, it's difficult to find the right balance between discretion and disclosure. But I can tell you that, as I said, there is no one thing," he replied.
The best explanation he could muster for the decision was "conversations that I held with our Board over a period of time."
"They were open and honest conversations about the way forward. And at this time, we just agreed that this is the right time for a transition and to be public about it," he added.
Normally, analysts are reluctant to cover the same ground as a previous questioner because their time on the call is limited. But equally befuddled Rich Repetto, with Sandler O'Neill, couldn't let the subject drop.
"I guess my question, since I only have one is that -- can you tell us how the strategy of Ameritrade might change going forward? How -- [what] is the strategy of the Board? Why does it require a leadership change, I guess?
Hockey's response... Problems? What problems?
"The Board has approved our strategy and in discussions with the management team, we are more than energized around delivery of that. So there's been no change in direction," he said. "And, as I said from the quarterly results, the strategy so far is winning."
Name dropping
Once the news broke, the first name to pop up as a possible replacement was TD's former head of retail, Tom Bradley. Both Kitces and Joel Bruckenstein, founder and principal of the T3 conferences, quickly name-dropped him on Twitter.
But inside TD sources say it won't happen. The former executive has also moved on to New York-based MaxMyInterest, where he serves on their advisory board. See: What Tom Bradley's first post-TD Ameritrade gig says about him is interesting and his specific MaxMyInterest robo mission, more so
Ironically, the company's stock has fared well during Hockey's tenure.
In fact, the company's third quarter results were commendable. Revenue rose 8% from a year earlier to $1.5 billion, led by an increase in asset-based revenue, which offset a 2.7% decline in trading commission revenue. The company even topped analysts' expectations with earnings of $1.04 a share, exceeding the previous year's earnings of 89 cents.
Although shares were down 8.8% over the past 12 months, the hemorrhage was less than the 17% and 20% declines at Charles Schwab and E*Trade, respectively, according to The Wall Street Journal.
During the third quarter analyst call, Hockey insisted his exit wasn't due to any "one thing."
But it wasn't a Seinfeld "nothing" either. It may have been due to a little bit of everything.
---
---
---
Not an Oracle
August 12, 2019 — 11:55 AM
Where is mention of Tom Nelly in all this. Wasn't he heading up institutional when these things that upset RIA's happened? Does be near no responsibility??
Sammy
August 9, 2019 — 10:32 AM
Incredibly factual and specific. Great research. Well done on the write up.
Canary Wharf
Peter Mallouk will fold his Creative Planning into TDA and run the Institutional side.