Christine Shaw comes to InvestmentNews with reputation for her superior 'international' experience and ability to oversee a portfolio of events, publications and websites.
Brooke's Note: We are watching the dynamic change of an historically important trade publication for financial advisors in the United States. It got interesting after Crain spun off its darling to British buyers, who promised to ramp up digital, make it more event-intensive and expand its scope, internationally. The strategy of new owner Bonhill Financial Services reflects what CEO Simon Stilwell thinks will drive high-margin revenues on a large scale for an advisor audience. He sees American advisors soaking up conference content like sponges and a world of under-supplied financial advertisers with big budgets sponsoring all those events. On a fundamental level, that reflects the psychic and educational needs of advisors who operate in some isolation -- sprawled across the map. It also reflects a way for advertisers to hunt aggregated game at a watering hole. Many of us at RIABiz were at InvestmentNews. We are watching with both personal and professional interest -- and a very different long-term read on what the industry wants from "content" and advertising inventory.
Christine Shaw, a media executive with a long B2B publishing resume, but short on financial services experience, has been named the new CEO and publisher of InvestmentNews, the former Crain publication acquired a year ago by UK-based Bonhill Financial Services.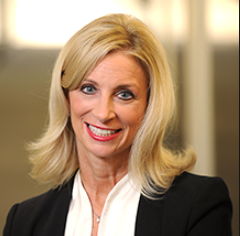 She's replacing Suzanne Siracuse, who began in sales at the newspaper's inception and rose to become publisher during her 21-year career there.
Shaw joins InvestmentNews from Future Plc, where she spent just over a year as managing director and senior vice president of global events and B2B. Her formative experience was at Penwell Corp., where she spent 17 years as senior vice president of the technology division.
PennWell is a business-to-business events, media, and marketing services company producing 150 print and online magazines and newsletters, 25 conferences and exhibitions around the world, plus an extensive offering of books, maps, websites, research products, digital media and database services, according to its website.
Penwell focuses on the oil, gas and power industry, fire and emergency services, aviation, optoelectronics and lighting, cable and broadband and wastewater, but has no footprint in financial services media.
Her career has been somewhat peripatetic aside from that. Her longest tenure before Penwell was just over three years at Revo Media Partners (2014-2017), according to her LinkedIn page.
She spent two years at Carat Freeman (1996-1998), just under two years at TechOnLine (United Business Media) (1999-Jan 2001) and only seven months at Bonnier Publications (2005-2006). In addition, she has a four-year gap in her work history.
Aplomb
Future plc is a British media company founded in 1985. It publishes more than 50 magazines in fields such as video games, technology, films, music, photography, home and knowledge.
In 2007, the State of Texas sued the company and several others for violating the Children's Online Privacy Protection Act.
The lawsuit alleges that the Future plc owned website GamesRadar "failed to include necessary disclosures and obtain parental consent before collecting personal information from children."
The case was apparently settled, but court records were sealed, according to reports.
During her short tenure there, Shaw managed a team of 1,775 people, 55 events, 15 magazines and 16 websites, according to InvestmentNews.
Ernesto Burden, general manager of the Concord Monitor, a daily newspaper published in New Hampshire's state capital, and vice president/digital at Newspapers of New England, spoke highly of Shaw.
"She manages myriad responsibilities with aplomb, and is composed under pressure," he writes on her LinkedIn page.
"She is a master of prioritization. Christine doesn't just get things done, she gets the right things done. And at the foundation of all of these success traits is her bold decisiveness."
Flagging fortunes
Though Shaw declined to be interviewed by RIABiz, she gushed on Twitter about her new opportunity.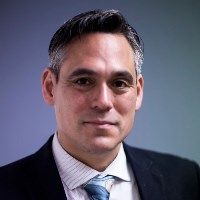 "It is an incredibly exciting time to be in the financial services industry and to lead such an incredible team at a well-respected brand," she wrote.
After years of meteoric growth, InvestmentNews saw a slight decline in revenues and profits in the three years preceding the sale, according to first-ever revealed financials released as part of the deal. Revenue fell to $16.75 million in fiscal year 2017, ended Dec. 31, from $19.13 million in fiscal year 2015, a 12.5% decline.
London-based Bonhill, then known as Vitesse Media PLC, bought the publication in August a year ago. The company's own fortunes were flagging at the time.
It financed the purchase by floating shares worth £18.7 million British pounds, or about $24.5 million on the UK penny stock market. Simon and other insiders ponied up about £2.3 million British pounds ($3 million). It purchased IN and all its related businesses for $27.1 million, according to a public disclosure. See: How InvestmentNews may become nucleus of U.S.-based roll-up if UK investment banker succeeds with 'wild swim' across Atlantic to purchase it
Stilwell strongly hinted in past releases that InvestmentNews may be the hub for a much larger roll-up of media properties in the fertile U.S. market.
Delighted to have her
Shaw's background in a big multi-brand organization managing magazines, websites, global events and research -- virtually the same as InvestmentNews--meshes with Stilwell's vision for the company.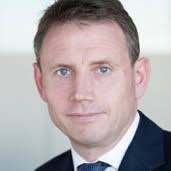 In her most recent position at Future Plc, Shaw was tasked with taking a newly formed US-based B2B acquisition, NewBay Media, and integrating it into Future's operations.
"Delighted to have her on board. She has a wealth of invaluable experience," Stilwell said in a statement.
Print publications will live on, he says. Shaw has "experience in all our core offerings as well international experience," Stilwell added.
Indeed, as fast as print publications are dying, others are popping up because the marketing focus for many companies right now continues to be digital, and therefore there is "scarcity of competition" in the print space, according to Joe Pulizzi, founder of the Content Marketing Institute and the Orange Effect Foundation, in a Folio article.
"It's almost like the early days of the web when the first movers in content creation dominated. Now it's happening with print," he explains.
Siracuse changed her LinkedIn page this week and now has her own consulting firm.
---
---
---
Bill Winterberg
August 7, 2019 — 12:43 PM
<spittake_reaction_im_shocked.gif></spittake_reaction_im_shocked.gif>