Jon Stein: Our core original business today is throwing off the cash we're [now] investing in a lot of businesses, including banking.
Brooke's Note: The early promise of robo-advisors among those deep in its ether was that automated portfolios were a gateway drug to a much more smashing world driven by artificial intelligence, virtual reality and big data. Blame AI. It hasn't happened yet. But a more basic robo promise (and fear) was that you could program an investment management machine that makes money with money, and with little human involvement. Betterment just quietly achieved that milestone -- maybe the most significant in the industry's history (Robots are here to stay). Though the grand AI application that would make Betterment take off like an Amazon is still not on the horizon, the robo-advisor-as-gateway-drug metaphor may not be dead yet -- thanks to its founding human. Not only is the cash flow from $18-billion of AUM (and $50 million in revenue, one analyst estimates) adding fresh stream trickles to stagnant pools of VC money, that money is going to build three other business lines. It's not Hershey disrupting its basic chocolate bar. It's more like Hershey adding almonds to the existing one to equal effect. At least that is the plan. Oisin Breen got to sit down with Jon Stein in New York after In|Vest to get his candid and optimistic take on Betterment's shift to positive cash-flow.
After a decade burning through venture capital, Betterment is finally in the black.
The red-inked cash sink that was its retail business has turned cash cow. Or calf, according to the company.
In a June 22 interview at the firm's Manhattan headquarters, CEO Jon Stein revealed that Betterment has crossed the $18 billion mark for assets under management and retail is now funding his firm's growth.
This success frees up Stein to repeat the trick with the robo-advisor's five-year-old RIA business and its three-year-old 401(k) arm. See: Betterment reboots its RIA business big-time with new chief, ACATS for ETFs and the ability to fold existing holdings into robo portfolios.
"The retail business is [now] at a scale where it allows us to invest in our additional lines of business," he says.
But to achieve their ultimate objective of gaining a return worthy of their high risk-taking, Stein must begin writing new chapters. See: Betterment (and RBC) rush to exploit a fissure that opened between Dimensional Fund Advisors and the asset custodians who serve its 3,000-plus RIAs.
"There's a bit of distance to travel in order to grow into the type of unicorn valuation they are likely to see from a venture investor," says Lex Sokolin, global co-head for financial technology at New York-based blockchain software firm ConsenSys, via email.
But now it's generating profit, it can really go on the offensive, he adds.
"Once you get to a sufficient scale, you have a real business from which to attack adjacent categories."
Selling to RIAs
Adjacent" is a nebulous term with many meanings, including adjoining, neighboring, next door to, abutting, close to, near to, next to, by, close by, by the side of, bordering (on), beside, alongside, abreast of, contiguous with, proximate to, attached to, touching or joining.
In a robo-financial advisory sense, "adjacent" gets almost abstract, but for Betterment, adjacency is expressed in its most recent expansion into a second retail service -- banking.
On Jul. 23, Betterment launched a cash offering that gives RIA and retail clients a checking account and a savings account; the latter was launched with an aggressive rate of 2.69%. Since the Fed cut rates, this figure has dropped to 2.44%. See: Citi exec 'accidentally' invents cash-robo with 400 RIAs as distribution channel.
The other two Betterment retail adjacencies are outreaches to wholesale--401(k) record-keeping and RIA custody. In other words, Betterment is gambling that its success in serving neophyte investors translates to selling B2B services to the most sophisticated buyers in business -- plan sponsors and RIAs.
In fact, getting into the black to any degree was also increasingly important for the firm, given it passed the traditional 10-year mark for expected profitability last year.
It also may accelerate its efforts to widen its lead over arch-rival, Wealthfront. When asked if its robo had also reached profitability, Wealthfront declined to respond.
The owners of Betterment, who have invested a combined $275 million, are no doubt breathing a sigh of relief now that their cash isn't burning like a raging forest fire.
Spicy travel
Stein listed a series of recent accomplishments to show that his firm is beginning to travel on some spicy trade routes. See: Reformed Broker RIA makes hire to turn his $825-million-AUM firm into a blog incubator with a not-unneeded feminine touch.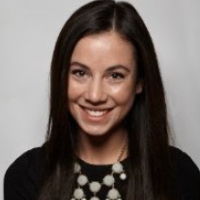 First he explained the easy connection from breaking into the retail black and the wholesaler whiteboard.
"Our core original business today is throwing off the cash [that] we're [now] investing in a lot of businesses, including banking," he says.
Betterment is split into three discrete arms, retail, 401(k) and RIA custody and servicing. The latter business is likely to become the primary focus of the firm's next push, say observers.
Betterment for Advisors is still a dust speck in the RIA custody world, and the company refuses to release AUM amounts.
But at least 40 NYC-based "advisors" alone have signed on the dotted line in recent months, sources state. See: Under new Vanguard whiz, Facet Wealth grows much faster • Broadridge is coming for RIAs, if it can solve channel conflicts • Mark Tibergien kibboshes 'death watch,' says succession shortlist exists • Fidelity's Canter and Schwab's Clark share similar RIA gloom but differ, too.
"This is the most demand we've ever seen," says Stein. "We're growing [Betterment for Advisors] faster, and the number of advisors [is up].
In April, Betterment agreed to a restricted distribution deal with Austin, Texas-based asset manager Dimensional Fund Advisors (DFA), which manages more than $576 billion.
"The DFA offering will be live in September, and is already bringing quite a bit of new advisors to our front door," says Joe Ziemer, Betterment's vice president for communication, via email.
DFA is a go-it-alone company that came to blows with Charles Schwab & Co., Fidelity Investments and others because it declines to share revenues with those custodians.
Betterment is able to inject a fee by installing itself as the asset manager for RIA and 401(k) assets.
Working up a froth
As well as attracting clients, the DFA agreement is a free education, Stein adds. "DFA is so polished in marketing, and they've taught us the value of educating advisors about how to talk to your clients."
As a result, Betterment has rolled out a series of Ken Fisher style meet-and-greet training seminars in its offices for local retail clients and advisors.
New clients can kick the tires of Betterment's software in its offices, ask questions directly to its employees, and get a tangible feel for the culture of the company now managing their investments.
The first "customer appreciation" event for retail clients took place in July. See: Ken Fisher hits a milestone of $100 billion of AUM and $1 billion of revenues but faces a new challenge: How to grow a mature firm with competitors yapping at his heels.
Channelling a little Kitces-style energy, Betterment's RIA custody business is also working up some marketing froth. Its inaugural "NYC advisor bootcamp" kicks off in late August.
But these initiatives are not coincidental with Betterment's core robot becoming a budding cash cow.
The pressure on Stein is more of a slow burn than feet-to-flames start-up worries, says Sokolin. "The only corporate threat to a company in this position is that investors and employees want to see an exit -- and that is far less scary than losing money every quarter," he explains.
Next up, is work to give advisors using Betterment's B2B service the option of "billing flexibility", including fee exceptions and the ability to charge flat fees. See: Quovo is developing an ACATS rooter process with Apex Clearing as first to sign on.
Cashing in
Bank accounts are the latest to roll-off the Betterment production line, and the high-yielding cash accounts are a supply-meets-demand sweet sell that's easy to measure, says Stein.
"From a client-acquisition-cost perspective, to understand [Betterment's message of investors making] 40% more cash in retirement, you have to read a white paper, [but] I can much more readily say, 'No fees, with high interest' -- it's just an easy value proposition," he explains.
"You should commoditize your complements [and] a high interest rate savings account is a great complement to a robo's assets-under-management business model."
Put that trumpet away
For all the fanfare, Betterment's high rate was just a 'get-in-before-the-Fed-cuts-rates 'teaser,' says Henry Hu, director of sales and strategy for the Federal Home Loan Bank of San Francisco, on LinkedIn.
"[Nevertheless] it's a great marketing strategy to launch with high rates before the Fed cut," Hu writes. "The robo-advisors [will] benefit greatly with free advertising from traditional and social media on 'high rates.'"
The checking account hits the shop-floor later this year, with unlimited transactions, no account fees, no overdraft fees, no minimum balances, or global ATM fees. See: NBCUniversal and Acorns join forces in $105-million mega-round in play to make two millennial quagmires into one big monetization play.
The savings account -- already available -- offers $1 million of FDIC insurance, and a market-leading interest rate that exceeds robo-rival Wealthfront's previous US high rate of 2.57%.
After the Fed cut, Wealthfront dropped its rates to 2.32%, meaning Betterment's leads it by 12 basis points.
What Wealthfront does or doesn't do is of no consequence, says Betterment's chief technology officer, Michael Reust, who couldn't resist a dig.
"We will be driving a much better rate than Wealthfront." Reust boasted to Wealth Management Magazine.
Better watch out
Wealthfront is far from the only firm Stein name-checked during an hour-long chat with RIABiz. See: Exploding to near $24 billion* of assets under automation, Schwab creates robo-exec slot and fills it with ex-Betterment unit chief.
"[Moreover] Schwab can't pay what we pay [in interest], because they earn 57% of their revenue on net-interest margin," he says.
"If they gave that up they wouldn't be profitable, so they can't compete."
Betterment, however, isn't rolling out cash accounts out of the goodness of its heart. See: Schwab hopes to blend into the subscription world of Netflix, Amazon and Apple by dumping asset-based fees and wooing millennials with Intelligent Portfolios for $30 a month.
Table stakes
The firm will make over 1% on interchange fees linked to the accounts, as well as providing a potentially lucrative cross-sell opportunity for the firm's asset allocation services on the retail side, and its custody and 401(k) services on the advisory side.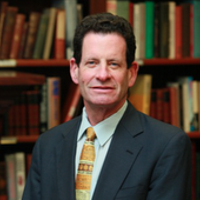 That said, cash accounts are effectively table-stakes now, says Sokolin.
"You can no longer look at robo-advisors as an investing application. They all have to converge towards a fintech bundle of banking, investing, payments, data aggregation, and lending ... the writing's on the wall."
"When SoFi gets billions of dollars from Softbank and Coinbase adds 8 million users per year, the competition is too obvious," he adds.
Indeed, financial technology firms have been lining up to launch similar services. Acorns launched a $3 subscription service last summer, Wealthfront's cash service went live in February, as did SoFi's. See: Wealthfront adds staggering $1 billion to its robo-bank in 'less than a month', but critics say it's treading the line, again, on possible conflicts of interest.
Before it rolled-out its cash accounts, Betterment offered a savings account that yielded 2%-plus, but without FDIC insurance. The cash was split: 80% to U.S. Treasuries and 20% to corporate bonds.
Fire in the hole
Wealthfront cast Betterment's banking service in a dimmer light. See: Wealthfront adds staggering $1 billion to its robo-bank in 'less than a month', but critics say it's treading the line, again, on possible conflicts of interest.
"It's disappointing to see Betterment play a bait-and-switch game that you'd expect from the traditional industry, offering a short-term promotional rate to lure new customers in -- the same old tactics," said Kate Wauck in a statement to Financial Planning Magazine.
Wealthfront also has no "restrictions or strings attached", she adds. Although one depositor, speaking off the record, says that's far from true. See: StoneCastle storms into RIA market with high-yield, FDIC-insured accounts in direct challenge to MaxMyInterest for the title, King of Cash.
Ziemer responded to Wealthfront's critique by slamming its controversial Risk Parity Fund, which opted-in clients with more than $100,000 of investible assets -- it no longer does -- and has been consistently criticized for under-performance.
"It seems implausible that a company would claim any sort of moral high ground while at the same time forcing customers into a heavily conflicted, proprietary product," Ziemer says in an article in Financial Planning magazine. See: No sooner does hedge fund take big Wealthfront stake than the robo pivots toward becoming one.
SEC peril?
There may yet be a chink in the Betterment plan to use cash accounts to lure new clients. The SEC has yet to have its say. Stein's firm has kept the agency in the loop with at least one notification sent in June.
According to a CNBC report on July 24, the SEC contacted Betterment to "clarify some details," hours after it announced its cash accounts. See: A 'perp walk' is still preferred but oddly unified SEC and FINRA signal that wild west days are over for robo-advisors and blockchain coins.
Betterment declined to comment, but one industry observer with an inside track on the process says there's little to worry about. "It's all gravy," says the source.
The regulator has previously put the kibbosh on ambitious neo-banking moves. A case in point is Robinhood's embarrassing climb-down in December. See: A year after Acorns gets outed, Betterment faces its juvenile past with 2018 FINRA settlement over 2014 infraction.
Robinhood tried and failed to enter the market with its own banking product. Media reports, most particularly an expose by BusinessInsider, suggested it played fast and loose with regulators and paid the price.
Since then, the firm has eaten humble pie and applied for a bank charter.
Betterment's banking-lite services are not run directly by the firm. Instead, in a common arrangement, the robo has partnered with a number of banks that hold customer deposits. The arrangement also ensures FDIC insurance. Betterment's deal includes Citi, Barclays,and Valley National. See: Schwab Advisor Services's 'very tight ship' sprung leak that may signal a flood of SEC actions against custodians, leading to potential crack down on RIAs.
An end of doubtful promise?
For years, skeptics have doubted whether independent robo-advisors like Betterment, or Wealthfront would ever turn a profit, owing to their extremely high client acquisition costs. See: Betterment turns to ex Mint and Schwab marketing exec Donna Wells to 'hack' back copycat robos and make its brand a household name.
But profitability means Betterment is generating approximately "$50 million" in revenue, according to Sokolin.
Now, Stein says Betterment has the cardiovascular cash flow to quit the VC cash burn habit -- at least to a degree -- if its eyes were not on a grander prize.
"The business is extremely healthy. If we did not have incredibly large ambitions to continue to grow, the entire company could easily be profitable," he says.
---
Related Moves
January 19, 2021 – 6:32 PM
---
December 8, 2020 – 5:27 PM
---
---
Mentioned in this article:
---
---
---