Dr. Ajay Dravid: Fees that are at least partly … contingent on beating a benchmark are in investors' best interests.
Equinox ties mutual fund to performance; beat the market and rivals, or no fees
---
Last year, a small hedge fund broke with industry practice and put its money where its mouth is. It challenged the sector's notorious 'heads-I-win, tails-you-lose' mutual fund fees.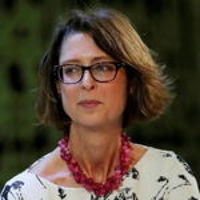 In July, 2018, Equinox Funds, rolled out its no-gain, no-pain Ampersand Strategy Fund, in an effort to differentiate itself from the hedge fund quagmire of collecting sky-high fees, even when they underperforming the market. See: The truth about hedge fund risk.
The fund is a variation on the idea of so-called performance-linked fulcrum funds. But instead of discounting poor performance, Equinox junks its management fees if the fund fails to perform. See: Former DFA CEO, Eduardo Repetto is starting a DFA 2.0 with big differences.
"We set out to challenge the status quo and in doing so made the decision to put our money where our mouth is", says Bob Enck CEO of Princeton, N.J.-based Equinox, via email.
"Little did we know then the S&P would go on to post its best first-half to a year in 22."
Nevertheless, in the 12 months since its launch, Ampersand has consistently outperformed the S&P 500, beating the index by 6.19%. As of Aug. 23, the year-to-date figure stands at 13.1%.
Model for others
Still, the heady mid-2000s when hedge funds posted returns, after fees, in the 30% range are long gone, making an outperform-the-market clause a heavy bet.
Indeed, in 2018, hedge funds, overall, beat the S&P 500 for the first time in a decade, posting a 4.07% annual loss versus the S&P's 4.38% decline, including reinvested dividends, according to CNBC, citing data from Hedge Fund Research.
Dr. Ajay Dravid, Equinox's chief investment officer asserts the firm's "all-or-nothing" approach "should be the model for others to follow."
There's long been "curious" misalignment between performance and pay, he argues. "Fees that are at least partly … contingent on beating a benchmark are in investors' best interests," he adds via email.
Equinox, however, has limited the use of its no-win, no-fee strategy, because the remainder of its funds do not explicitly aim to outperform a benchmark. See: Founded in 2017 to produce ultra-beta ETFs, Salt Financial goes full 'meritocratic' in poaching 27 year-old Dow Jones beta hunter.
Equinox manages six separate mutual funds, two of which, including the Ampersand, are managed in line with multiple trading strategies. See: Sentieo gets $19 million backer after palm-held 'Bloomberg terminal' wins 700 hedge fund and RIA clients.
Small Fish, Big Pond
The Ampersand fund, however, has yet to woo anything close to a torrent of inflows. Its net assets of $6.6 million as of June 2019 account for just 0.8% of Equinox's total assets under management.
Nor is the fund necessarily cheap. Management fees are 75 basis points if it outperforms. The total annual fund operating expenses come in at approximately 3.16%.
Fulcrum fees such as the Ampersand's aren't new, either. First floated in the 1970s, it wasn't until the mid-1980s that the Securities and Exchange Commission gave the go-ahead for their retail roll-out. If a fulcrum fund falls below a benchmark, fees plunge; if they beat a high-water mark, they climb.
Fidelity CEO Abby Johnson is a notable convert. See: Abby Johnson set financial services on fire with a 1.91% 'cash' offer, drawing 'first blood' in an 'accelerating war of rates,' analyst says.
In an interview with the Financial Times last year, Johnson suggested that asset managers needed to revamp their fee structures, with variable fees favoring the investor and reducing the likelihood they'll panic in a downturn.
"We need a fundamental rethink of the way asset managers charge their clients," she said.
The real goal, however, is far grander, says Chris Thompson, head of the Americas client group for AllianceBernstein in an article in the Wall Street Journal late last year.
"The big impact of this will be if we can take money from passive, or money that would've gone there ... That's the ultimate goal."
Sparse growth
Equinox may be the first firm to buck the hedge fund market with a potential fee-waiver, but it is not the only asset manager to step into the performance-linked fee arena.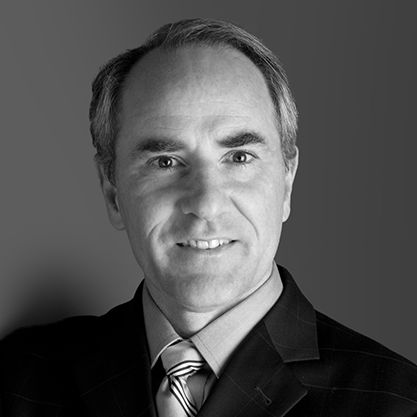 Others include Malvern, Pa.-based Vanguard; Boston, Mass.' Fidelity Investments; NYC-based AllianceBernstein (AB); and London's Janus Henderson. BlackRock, the giant New York passive asset manager is also considering performance fee ETFs, according to The Wall Street Journal. See: BlackRock poaches a DFA big to head its efforts to get RIAs to use iShares and connect more to BlackRock itself.
Last June, both AB and Fidelity International launched funds where management fees can slide. Fidelity's $3.4 billion in managed assets Special Situations Fund, for instance, costs 85 basis points in variable fees if it beats the market, and 45 if it doesn't.
But much like Equinox's fund, neither AB's nor Fidelity's fluctuating fee structures have grown beyond niche interest. See: A Harvard lawyer, a Columbia MBA and an engineer break away from AllianceBernstein private client unit to form an RIA.
Nine of the 12 Fidelity funds managed less than $73,000 each after six months, and five had less than $5,000, according to Morningstar data analysed by the Financial Times.
Similarly, the largest AB fulcrum fund, an emerging markets equity product, holds just $500,000, a take which compares poorly to the $200 million held in a similar AB fund that applies a standard fee.
Risky game
Beyond poor take-up, a further problem with the fulcrum model, according to analysts, is the fact that any under-performance during a given year effectively encourages asset managers to take increasing risks with their clients' cash to stave off a future loss.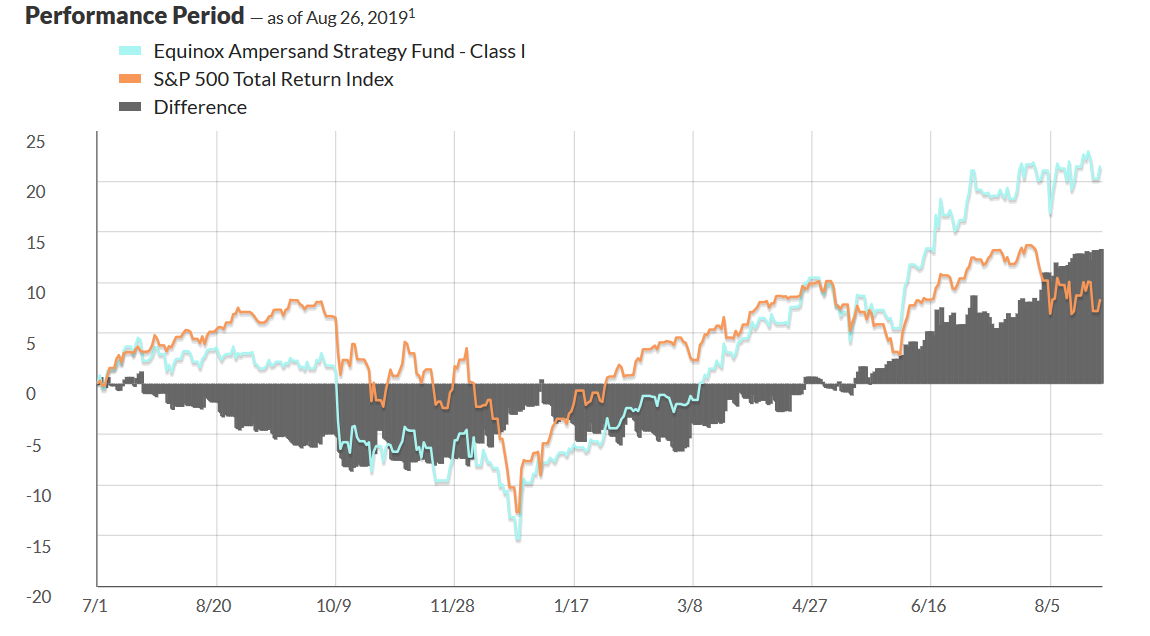 This pitches clients' interests into direct competition with the advisors'. See: Orange is the new black for Aequitas execs as Ponzi nightmare nears end-game with jail time.
Discussing this point more generally in relation to fulcrum funds, David Bailin, global head of investments at Citigroup expressed skepticism in the concept, in an interview with The Wall Street Journal late last year.
"What are the unintended consequences?" Bailin asks.
"Does the manager take on more risk seeking higher fees? You wouldn't want the manager to have a different incentive than investors."
But firms like AB argue that this isn't a problem because the funds are based on a rolling 12-month period, and fees will not be slashed beyond their running costs.
The reality, however, is that there's always a risk of "managers who might try to 'game' the system", but such short-term tactics will see them out on their ear quick-smart, says Dravid. See: What Bernie Madoff might have been thinking.
"Investors [are] able to identify unscrupulous managers ... and would choose to 'vote with their feet' in short order, if they were to detect any 'swinging for the fences,'" he explains.
Another risk is precisely how long Equinox can sustain its fee-waiver largess should it hit a rocky patch. But the firm is sanguine about such prospects.
Dravid also notes that the Ampersand fund's "small size" means under-performance "doesn't make that much of a difference" to the economics of the wider firm.
"[Moreover], we feel confident we'll earn our fee in most, if not all, years," he says. "With a rolling three-year look-back, the fund should outperform the S&P 500 Index more than 90% of the time."
Time will tell whether such bullish optimism survives a down market.
---
Orion-parent TA Associates gears up for roll-up spree after $375 million purchase
---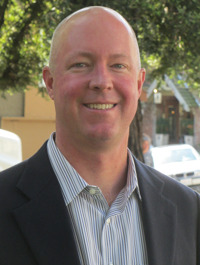 Private equity firm TA Associates has leaped into the roll-up game with ambitions to take on big-time players like Focus Financial.
On Jul. 31, TA took a majority stake in Minneapolis-based Wealth Enhancement Group (WEG), an RIA buyer with $11.8 billion under its management and administration.
TA purchased the stake from NYC-based private equity firm Lightyear Capital, the majority owner since June 2015. WEG's management retains "significant equity," according to TA.
The terms of the deal were not disclosed, but observers, including Tim Welsh, president of Nexus Strategy in Larkspur, Calif., believe its value to be about $375 million. See: Oisin's Bits: Lightyear Capital's mini roll-up keeps buying, nearing $10 billion target.
Financial muscle
Although Boston-based TA now owns both Orion and WEG, the firm has no plans to bolt the two together. See: Orion's Eric Clarke tests new strategy to combat Envestnet's Jud Bergman in a Game of Thrones style clash for keys to RIA and IBD kingdoms.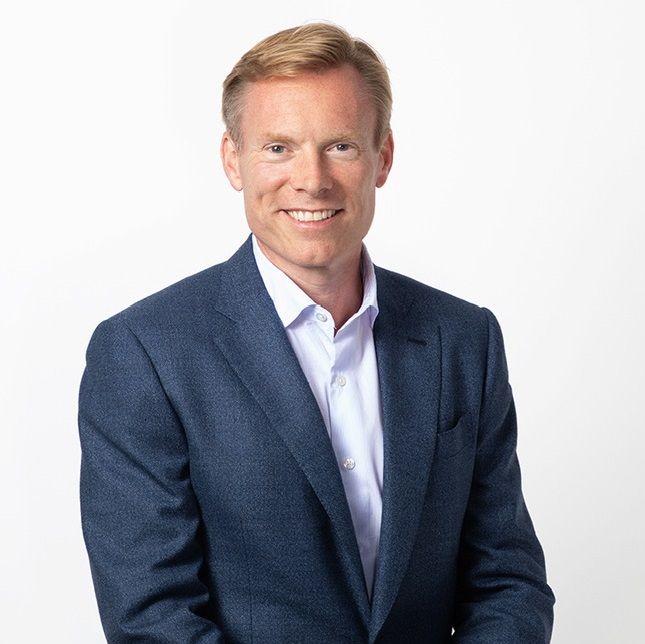 Indeed, merging WEG with Orion CEO Eric Clarke's long-term project to turn his software firm and TAMP into an Envestnet-slayer is simply not in the offing, according to TA managing director, Roy Burns.
Instead, the ambition is to raise cash that will give WEG the financial muscle to compete with national brands in M&A, says Burns, via email.
"TA's clear goal with WEG is to build a leading national platform ... [and] through our sponsorship, WEG will … be able to participate in larger, transformational opportunities."
"[The] acquisition of WEG had nothing to do with our ownership of Orion," he adds. See: Eric Clarke pays about $50 million for 'monopoly piece' Advizr as Orion sheds some of its 'API utopia' image to shred mega-competitors.
It is, however, a big boost for WEG, says the firm's CEO, Jeff Dekko,
"TA stands out in terms of its global scale [and] its significant expertise in financial services ... [it's] an attractive partner to support the next phase of our growth."
It's emblematic, too, of the fact that snapping up RIAs comes with a profitable upside from acquiring a financial firm, but with much less of the baggage, says Welsh, in an interview with Wealthmanagement.com.
"As Wall Street continues to struggle and founder and have its own scandals, the independent RIA becomes more attractive," he says.
Long-Haul Spending
WEG has made a strong start to the year. Thus far, it's acquired four RIAs with a cumulative asset haul of $3.1 billion. In all, WEG has acquired 13 firms.
TA's move to acquire a roll-up comes as the market for acquiring RIAs continues to heat-up, with Goldman Sachs' purchase of United Capital's $24 billion in managed assets the marquee deal of the year, so far. See: Goldman Sachs closes United Capital deal and Matt Brinker, Joe Duran's wingman, exits with social media swan song on same day.
"Activity in the first six months [of the year] was a solid 30% higher than ... the last two," according to research from San Francisco-based consultancy and investment bankers, DeVoe and Company,
Moreover, the roll-ups keep on spending -- seven made at least three or more acquisitions, according to DeVoe data -- demonstrating that TA will need to keep the purse strings open. See: Boston firm buys Orion Advisor Services as part of NorthStar succession deal.
The backing is there, and this isn't just a buy and flip private equity deal, says Burns. "We want to invest in the long-term."
The added clout and muscle TA brings is evident in the fact that over the past 61 years, the firm has raised upwards of $32.5 billion and invested in more than 500 companies.
TA also has a track record of funding RIA growth, as evinced by its recent support for Omaha, Neb.-based Orion's purchase of Advizr-- a response to Envestnet's purchase of MoneyGuidePro.
---
Sanctuary adds 26th breakway to $10 billion haul after reeling in Morgan Stanley firm hungry to shed 'old mindset'
---
Sanctuary Wealth just poached yet another breakaway, its 26th in the sixteen months since its founding in 2018.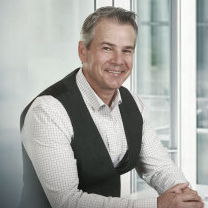 The addition of Des Moines, Iowa-based PrairieFire Wealth Planning adds $100 million to Sanctuary's sizeable asset haul, bringing the total to $10.1 billion.
Sanctuary has poached an average of one breakaway every 19 days, based on the model that fueled HighTower's early growth, before it was jettisoned in favor of rolling up RIAs. See: A 20-year Merrill Lynch veteran got Sanctuary Wealth to $10 billion in AUA in 15 months with no outside capital and no time in bed: 'Nobody's slept since April'.
"[Growth] is a numbers game ... if you want to catch a fish, you go where the fish are," Sanctuary CEO told RIABiz earlier. "Just look at the amount of advisors that are frustrated in the wirehouses."
The capture of PrairieFire also demonstrates that Sanctuary continues to make hay outside of Dickson's own personal prospecting pool of disgruntled wirehouse reps at New York City wirehouse Merrill Lynch, where Dickson spent 20 years.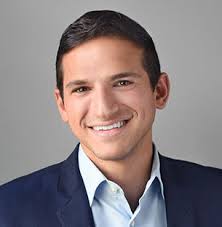 Some 42% of the advisory practices that have joined Sanctuary come from Merrill.
It's grown from zero to over $10 billion at lightning speed, so Sanctuary certainly has pull, says Louis Diamond, principal of New York-based consultancy, Diamond Consultants, via email.
"The model has proven to be interesting ... and I also expect existing RIA firms who are fed up with running their own operation to gravitate to Sanctuary."
Led by CEO Matt Meline, PrairieFire announced its decision to break from Morgan Stanley to join Dickson's motley crew on August 26. See: Timing of Morgan Stanley's Broker Protocol withdrawal sends shocks through RIA legal and recruiting circles.
It was time to go, says Meline. "[It's] shedding an old mindset in order to cultivate a more fulfilling one."
Birds of a feather, says Dickson. "Matt's mindset ... is exactly in line."
---
---