Renee Baker will take over Raymond James' Advisor Inclusion Networks as the company aims to solve its diversity and inclusion problem.
Brooke's Note: If you walk into a cubicle farm of aging white men, the feeling is unsettling -- like maybe the time machine dropped you off on the wrong floor, circa 1956. Big financial companies are finally waking up to that image; it's an HR and talent issue, and they are trying to do something about it -- including creating and filling positions with diversity as an objective. Raymond James is the latest to build on these efforts from an unenviable starting point. It is hardly alone, but appears to be doing more than most to bridge the gap.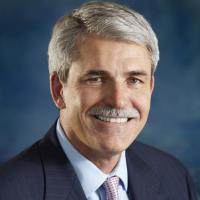 Raymond James has made the second hire this year aimed at solving its diversity and inclusion problems.
Renee Baker, currently chief marketing officer at subsidiary Carillon Tower Advisers, will oversee a consolidation of the firm's Advisor Inclusion Networks, which includes Network for Women Advisors, Black Financial Advisors Network and the Pride Financial Advisors Network.
Raymond James' objective is to reach a goal of 50% women advisers, a massive undertaking given that it has more than 7.900 advisers, according to press reports.
Baker joins Pedro Suriel, vice president of diversity and inclusion, who was hired in April. Raymond James made clear in his hiring announcement that the company plans to make marketing and inclusion go hand-in-hand.
"As Raymond James continues to grow, ensuring both our businesses and our strategy remain aligned with our cultural imperatives will help ensure we continue to attract the best talent," said Chris Aisenbrey, senior vice president, organization and talent development in the April release.
Long road ahead
The financial service industry has a dismal record for hiring minority financial planners.
Fewer than 3.5% of 80,000 Certified Financial Planners (CFPs) are African American or Latino, according to a new survey from the CFP Board Center for Financial Planning.
Raymond James reflects the industry as a whole with a workforce made up of about 16% minorities, according data from research analytics firm Cerulli Associates. Raymond James chairman and CEO Paul Reilly cited the figures during the firm's 24th annual Women's Symposium in Tampa last September.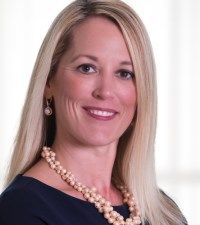 Michelle Lynch, vice president of Raymond James' Network for Women Advisors also spoke during the 24th Women's Symposium.
She called on women advisors to "reach out to a man that you know" and "really educate them about what it is that you do and the impact you make in your clients' lives."
"Because women having men as our advocates is going to be one of the best ways that we are able to increase our numbers," she added.
Lynch said there are so few women in the industry, the company has had a hard time boosting the number of female advisors above 16%.
As a result, the company is recruiting outside the industry. Women and minorities accounted for about 30% of the 250 people in the 2018 trainee class at Raymond James, Reilly said.
Minorities make up about 15% of all financial advice clients, according to industry figures.
Lynch is moving on from the position when Baker takes over Sept. 1. She'll become Eastern Division sales manager of its employee channel, Raymond James & Associates.
Top Down Changes
Though Raymond James is making efforts to diversify, it will also need to make top down changes by hiring more women and minorities to high level executive positions, according to financial services recruiters and talent executives who asked not to be named.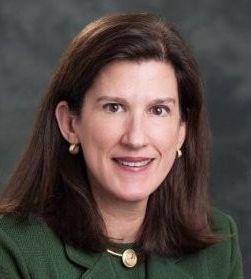 A quick glance at Raymond James' website leadership page reveals a roster of mostly white, male baby boomers in their late 50s and 60s.
The company, however, appears to be following up there as well.
Shannon Reid also was promoted to an executive position on the IBD side. See: Raymond James promotes yet another woman to a powerful position -- this time an alum of Duke, Columbia by way of Goldman Sachs -- to head the very LPL-intensive Northeast corridor
But the company raised eyebrows in March, when it passed over Maria Daley to be the next RIA chief.
The job went to Greg Bruce, who had served as senior relationship manager and business development officer for Schwab Advisor Services since 2001. See: Raymond James finally names new RIA chief and, yes, he is a Schwab veteran
Daley handed in her resignation two months later and reportedly joined a large Midwestern RIA.
Extensive resume
Baker is a board member for Community Action Stops Abuse (CASA) in the Tampa area and a trustee for American Stage. She's also an adjunct instructor at the University of South Florida, teaching advertising management.
In 2017, Raymond James donated $200,000 to the University of South Florida's personal financial planning degree program. Lynch sits on its advisors counsel, but it's unclear whether she'll retain that position, once Baker is on board.
Baker's own education background is extensive.
She earned her bachelor of science degree in finance from Rutgers University, her master of business administration degree from The Pennsylvania State University, and a doctorate in business administration degree from Wilmington University. She holds series 6, 63 and 26 licenses.
---
Related Moves
---
---
December 3, 2018 – 8:28 PM
---
---
Mentioned in this article:
---
---
---
Maria Marsala
September 1, 2019 — 9:20 PM
I agree that you can't force people of any type into the industry. Also, when someone wants into the industry they do what's necessary to get there -- women or not! RJ has a huge goal. But all is possible. To me, finance is a no brainer for women seeking a career that is performance based. It's a business that can be worked from home, can be done part time, and then full time, and part time, etc. as it's needed in one's life. "Because women having men as our advocates is going to be one of the best ways that we are able to increase our numbers," I agree. I had little choice than to have men as mentors, although I had 1 women mentor for a few months as she was training me to take her place in retail trading. My mentors offered me opportunities that I didn't know I'd enjoy. They really pushed me and offered advice than changed my life. The only advice here is that today's mentees need to have clarity about their careers before asking for mentoring. This way where they are pushed is towards their goals (instead of someone else's goals).
Plato
August 26, 2019 — 5:15 PM
Firms are making way too big a deal out of trying to force diversity into their ranks. If people want to come, there is nothing stopping them. And the financial world is not going to fall apart with the status quo, either.