Mark Bruno is looking for a 'next chapter' and says his interest lies in 'the business that supports financial advice.'
Brooke's Note: The advisor publisher business is hard. (We know it in spades at RIABiz. We compete in that market.) The advice industry is changing rapidly but so is the concept of what a "publication" is. InvestmentNews's new owners have opted for an all-of-the-above strategy -- print, digital, research, events and contract publishing -- and they brought in a new publisher who can multi-task. Whether or not she can handle the job ... time will tell. But virtually none of the legacy senior people on the business side at IN are sticking around to find out. With Suzanne Siracuse gone, the thinking went, the Brits who bought IN would be okay with Mark Bruno on hand. But Bruno is now three months from his last day after giving notice. Maybe it gives new publisher, Christine Shaw, the clean slate for reinvention. Executives love to assemble their own teams. Or maybe it just made the advisor publisher business even harder.
Mark Bruno, who pulled the levers behind the curtain on InvestmentNews print, digital, event and research efforts, has abruptly resigned, but it wasn't a rush for the exit given his promise to stick around a while, says newly installed CEO and publisher Christine Shaw.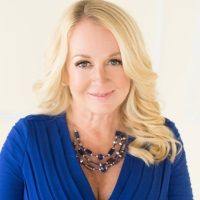 Certainly, Bruno did not get shoved toward the door, Shaw said in an RIABiz phone interview.
Of all the staff at InvestmentNews, Bruno is likely to be among the hardest to replace, according to Tim Welsh, president of Nexus Strategy.
Bruno started out as a reporter at Crain-owned Financial Week (now defunct) in 2009 and moved over to InvestmentNews in 2013. He transitioned to the business side at IN to oversee much of the product output, including its research arm.
He was the glue that held together a complex organization. Bruno also had the respect of many people in the industry, Welsh adds.
"He's a straight shooter."
Brain drain
The associate publisher at the New York-based magazine is part of a growing brain drain, at least on the sales side, since the departure of former Publisher Suzanne Siracuse. See: InvestmentNews publisher walks amid massive staff turnover at UK-based Bonhill Financial Services one year after it buys Crain franchise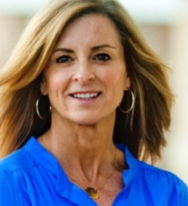 Her departure coincides (in recent weeks) with the departure of IN national sales manager John Bubello, West Coast sales manager Rich Kiesel, Midwest sales manager Sarah Haase and regional sales manager Nicole Casement. Sales rep Julie Parten has also joined the exodus, according to a source.
Bruno was the odds-on choice to replace Siracuse because of his extensive operational experience, but he was passed over in the search.
Still, his departure was the most shocking of all. He does not yet have a new job in hand and declined to specify why he gave notice.
"I want to be thoughtful and take my time as I evaluate my next step in the industry and the next chapter of my career," he said in an email interview.
"This was his decision and his decision alone," Shaw said. "And actually we are going to invest in a person to replace him."
Swelling exodus
The swelling exodus of talent on the business side leaves Shaw and new owner UK-based Bonhill Financial Services in a tough spot. See: How InvestmentNews may become nucleus of U.S.-based roll-up if UK investment banker succeeds with 'wild swim' across Atlantic to purchase it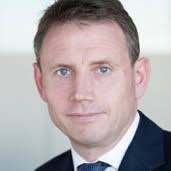 Bonhill CEO Simon Stillwell launched a major overhaul of Bonhill following the IN acquisition last year, resulting in an 80% turnover in its UK division, in addition to Shaw's hiring at InvestmentNews.
"We have undertaken a fairly radical change in our people, resulting in an abnormally high level of staff turnover during the period," a Dec. 2018 company report states.
Despite her many talents, Shaw has no experience in financial services journalism and is an unknown in the industry. The upcoming fourth quarter is all-important to media companies dependent on advertising.
As such, Bruno has agreed to stay on for three months to ease her transition, the newly minted publisher said.
It's a labor of love but also a way to look toward a next avenue, he says.
"I have a genuine love and deep appreciation for the work we do at InvestmentNews - and increasingly, the business that supports financial advice," he says.
Shaw says she is feeling the love in Bruno's gradual departure.
"It is unheard of," she says.
Editorial stands fast
Despite the wholesale departure of the sales staff, InvestmentNews readers are likely to notice little change in the editorial content. So far,most of the editorial staff is standing fast under the direction of Editor Fred Gabriel, though his managing editor, Christina Nelson, recently departed.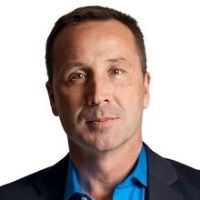 Like Siracuse, Gabriel is a long-time InvestmentNews employee. He started out in Boston and worked for seven years as a mutual fund reporter before working his way up through various editing positions in New York City. He became editor in 2012 and now leads editorial operations.
His staff includes 12 editorial employees.
Shaw is more circumspect about the extent of the recent exodus and whether it is coincidental or tied to the Siracuse departure. "It's a mix of both," she says. "Some of it is just coincidence."
She adds: "There is no intention to stop investing in key people."
Shaw holds the keys for InvestmentNews to navigate the future."My skill set is very unique," she says.
Unique talents
She has not only led large media organization that grew across event, print and digital products but in heading up an American multi-line publisher after it was bought by a British buyer.
In her most recent position at Future Plc, Shaw was tasked with taking a newly formed US-based B2B acquisition, NewBay Media, and integrating it into Future's operations.
But she only spent just over a year as managing director and senior vice president of global events and B2B. Her formative experience was at Penwell Corp., where she spent 17 years as senior vice president of the technology division.
PennWell is a business-to-business events, media, and marketing services company that focuses on the oil, gas and power industry, fire and emergency services, aviation, optoelectronics and lighting, cable and broadband and wastewater, but has no footprint in financial services media.
---
---
---