Charesse Hagan has agreed to be an on-call technology coach but not without the ability to pitch for paid gigs.
Brooke's Note: Depending on your point of view, the world has way too many consultants or way too few. Part of that is a matching problem of getting the person with the right expertise to the firm that most sorely needs it. As an RIA you don't want to retain somebody without test-driving them but it's an embarrassing conversation to have. But that works both ways. RIAs need to be realistic about what magic a consultant can work. So the FPA getting into the middle of all this muddle with a free ample system seems to make sense. As the 11th consultant signs on, it seems to have momentum and critical mass, even it depends on an honor system of how free and paid should be worked out.
The Financial Planning Association is adding staff to its big virtual RIA consultancy that acts as a helpline for advisors and lead-generator for micro-consulting shops.
The Denver-based FPA named Charesse Hagan as its 11th sanctioned coach. The Houston-based consultant is expected to answer basic questions for free but has the opportunity to pitch longer engagements for pay to RIAs and IBD reps.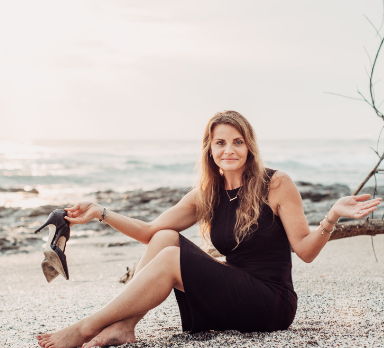 Hagan is the founder of Charesse J Hagan, LLC, which she launched in 2016. Before that, she worked as a financial planner at a firm with 1,500 clients and a combined $1.8 billion in assets. .
"The FPA Coaches are experts giving back to their community by offering free content and resources to the FPA membership" the FPA says in its release.
Clarify please
That said, the program could use some clarifying between its pro bono consulting forum and consultants who use it as a loss leader to win lucrative contracts, says Michael Kitces, founder of XY Planning, an influential blogger and FPA gadlfy. See: Michael Kitces and FPA enter uneasy truce after Kitces apologizes and FPA publishes its audited financials
The ambiguity is not a big problem. "I don't see any conflict of interest in FPA simply helping promote some coaches who have expertise to share with members." says Kitces, who likened the platform to Fidelity's Consultspace Platform launched in July of 2018.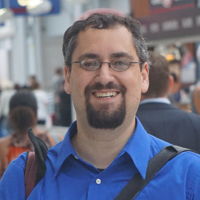 Kitces added that it would raise a red flag with him if consultants were paying the FPA for the right to list their names as coaches.
That doesn't seem likely since the definition of "pro bono" means taking on work without pay.
"[It] at least raises questions about who's being paid what, and what the criteria is for selecting coaches. Is it based on their expertise, or who's willing to pay?" he says.
An FPA representative said coaches aren't required to spend a certain amount of time providing consultations. But they generally provide one new piece of content per month.
Should a member decide to engage a coach for additional services, the time commitment and rates are determined between the two parties.
"Being a part of the Financial Planning Association's Coaches Corner has given great exposure to Byrnes Consulting," says Mike Byrnes, president of Byrnes Consulting, LLC in Boston, which helps advisors with business growth strategies.
"It is an area where many of the financial planners need help, and it's very rewarding when our advice pays off."
Byrnes acknowledges that the service has led to paid work. "It also is a differentiator when meeting with others that didn't know about the program."
The FPA says the "coaches" are free to engage with FPA members and market their services long-term, for which they would be paid.
Finding happiness
Stephanie Bogan, a consultant who was an original high-profile coach, famously chucked it all in Los Angeles for a better life in Costa Rica where she could raise her kids. But she is back -- at least for 20 hours a week.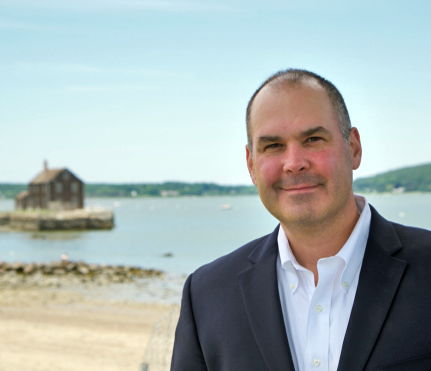 "You can only surf and study Spanish so much," she says. "You can do it for about three years."
That said, the Costa Rican lifestyle transformed the way she consults to financial advisors.
"Eighty percent of happiness is mindset," she says about the theme of the videos and articles she produces for the FPA.
The FPA time commitment isn't onerous, says Bogan. "I haven't been flooded. People are very respectful."
She says she has won gigs from FPA members but that she isn't sure it necessarily traces back to her time doing "Coaches Corner."
Self-help
The matching program was founded last summer as a self-help website aided by people who can answer questions.
It is considered a perk of FPA membership ($250 annually, according to the FPA's website). Coaches offering their services do so with a special discount exclusively for FPA members.
Coaches include some big names, like Bogan who's designated as an expert in mindset.
It also includes Mike Byrnes, business growth; Barbara Kay, career coaching; Todd Sakoda and John Carr, compliance; Brian Feldman, cybersecurity; Susan and Adam Kornegay, messaging and Krista Sheets and Sarah Dale, team development and technology.
Hagan covers technology and operations . The firm views this mentorship as something of a "giving back to the community" type of service, but when does altruism become an unworthy form of compensation?
Give back
Any coaches or consultants interested in learning more or offering their services can reach out directly to the FPA. However, the company does restrict the Coaches Corner to only one coach in a designated area of specialty at a time.
The FPA focuses on educating the public about financial planning and the benefits of personal financial planners. The firm is home to a nationwide financial planning network comprised of 86 chapters. Their website states they have 24,000 members.
The FPA was a big factor in Bogan's start at age 24, she says.
"I'm not in business development mode," she says "For me, it's my giveback."
---
Mentioned in this article:
---
---
---
Stephanie Bogan
September 8, 2019 — 11:02 PM
Hey Brooke! Just seeing this article. I appreciate the article and the desire for greater clarity, as well as the thoughtful reporting we've come to expect from RIAbiz. I can speak for myself in stating that I receive no compensation from the FPA for my participation. There's no question that participating Coaches want to be a resource to demonstrate their credibility and build their brand - that's "good" marketing (marketing that serves both parties). My situation is unique, I've built up 24 years of business expertise and chose to focus my section of Coaches Corner on mindset because I saw a host of capable Coaches who could cover that side of things. My focus is on how advisers can create what I call "high performance happiness" which means that elevating your business thinking (mindset), strategy (mapping), best practices (methods) and momentum (personal performance) can radically and rapidly accelerate your success, give you back your time and freedom and help you build a wildly successful business and a life that you love. I participate because it's part of my "give back" -- I remember being walked through my FPA conference hall at 24 by client Norm Boone, who introduced me to Bob Veres who introduced me to Financial Planning where I wrote my first column. Coaches Corner is my way of giving back to the organization that created a space for me to get my start. And yes it's also a space where advisers can decide they want to learn more about our Limitless Adviser Coaching program, or the services other Coaches can offer to them. I've found it to be a well-intentioned undertaking that has the potential to deliver real value to members who take advantage of this resource. Is it intended to or going to take the place of hiring a Coach? No, of course not. But it's a great place to start assessing where you are so that you can decide where you want to go and how. But it's not for everyone -- after all people on a treadmill don't need a map :