Charles Goldman: 'I am fully committed to AssetMark, and my contract will be done well before October.'
Brooke's Note: Of all the IPOs that ever happened in the RIA business, the one that attracted the least media interest (in my opinion) was AssetMark. Think about how much more hoopla LPL, Envestnet and Focus Financial garnered by going public, for example. But this July 18 IPO did well and its ramifications are presumably all positive. What makes its stealthiness more surprising is that Charles Goldman is at the helm and he is beloved and respected around the industry. To the extent that he got the bum's rush as head of RIAs at Fidelity and Schwab, it was never for bad reasons. He got along with peers, RIAs, underlings and prospects just fine. Even reporters. But he may have been too much of a headstrong entrepreneur for his corporate bosses at those firms, according to various accounts. Surely that personal quality is a boon to serving his current role as AssetMark CEO where he has thrived. But as journalists we are trained to find issues. The two worst things that could happen to AssetMark would be to lose Goldman and/or to experience slowing growth. There are at least yellow flags in regard to both. That is why Lisa Shidler raised them in this article.
Charles Goldman called AssetMark's recent IPO a "milestone more than an accomplishment" in a new interview, suggesting the firm's future is well charted even though the road ahead for the TAMP platform is uncertain - including Goldman's own future with the company.
Normally that might be a red flag, especially given how Goldman has been responsible for much of AssetMark's turnaround. But he quickly dispelled any concerns about his tenure with the company.
"I am fully committed to AssetMark, and my contract will be done well before October," he told RIABiz in an email interview. "If you take a look at it, you will notice that there is really nothing in it that is controversial, which is why we didn't put it high on the list to get done before October."
Goldman's assertion that the current contract pleases both he and his board of directors is presumably good news for investors given that it expires Oct. 31. Goldman seems to wield leverage when he negotiates a new deal given the comparables in CEO compensation that exist in this industry.
Ante up
He's paid $500,000 in annual salary, plus up to a $1.5 million bonus payable on meeting certain financial benchmarks, according to an SEC filing.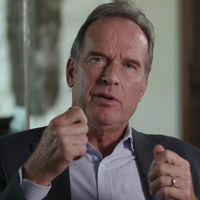 In 2018, he earned $510,000 in salary, a $660,000 bonus and other compensation worth $324,603 for a total of $1.49 million, the filing states. By contrast, Jud Bergman, CEO and founder of Envestnet, earned more than $4.2 million the same year or nearly triple.
Envestnet's market capitalization is about $3 billion and AssetMark's is just $1.8 billion.
That said, Focus Financial has a market capitalization of $1.5 billion yet its CEO, Rudy Adolf, earned $3.75 million last year. Its chief operating officer, Rajini Sundar Kodialam, earned $2.2 million and its chief financial officer made $1.88 million.
Goldman has a sweet-happy-life clause allowing him to remain living in his Boulder, Colo., home though during the week, he is at the headquarters of the Concord, Calif-based company. The contract is set to be reviewed annually.
The review is bound to go well because Goldman delivered the goods.
The company went public July 18 with a 16% pop on its $22 offering price in a big thumb's up from Wall Street. The IPO opened at $25.45, topping analysts' expectations and pegging the company's value at more than $1.6 billion.
"It is the next step in our journey as an independent company serving independent advisors," Goldman told RIABiz, explaining the decision to take the company public.
Just three years ago, Huatai Securities, a wealth management company based in the People's Republic of China and Hong Kong, paid $780 million for AssetMark. See: Charles Goldman's turnaround of Genworth castoff leads Chinese investor to pay stunning priceBrutal game
Recently, the NASDAQ stock (AMK) has been bouncing between its 52-week high and low ($28.62 and $23.63 respectively), with a 50-day moving average of $27.14. It fell 2.55% on Wednesday (Aug 14) to $24.12, in step with the broader market selloff. It closed at $24.37 on Friday.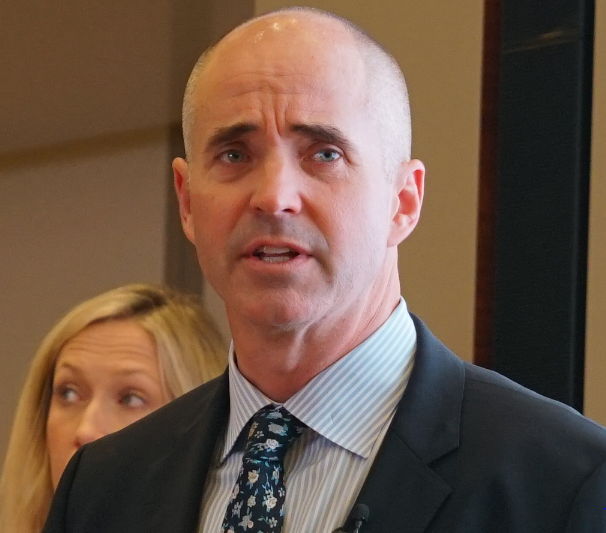 A large chunk of net proceeds from the IPO, together with cash on hand, was used to pay down about half of a $249.4 million, high-interest term loan. The rest was dedicated to general corporate purposes, including working capital, operating expenses and capital expenditures, according to an SEC filing.
The deal closed this past April, and the company let it be known in an SEC filing it was eyeing "other acquisitions in the TAMP space," although none were on the horizon at the time. See: See: AssetMark CEO Charles Goldman grabs $5.7B Global Financial out from under rival Envestnet's nose, gets ex-Curian CEO and solidifies his firm's own future in the brutal TAMP game; but don't call it a roll-up
From Dec. 31, 2014 to March 31 this year, platform assets grew from $25 billion to $50 billion, representing a compounded annual growth rate of 17%.
Growth slowed to 14% in 2018, and its organic growth rate was much lower given that it acquired $3.8 billion of its increase. Goldman declined to reveal the firm's growth rate this year. The firm will report second quarter earnings on Aug. 28.
Under pressure
The firm must now maintain stellar growth under pressure as a public company, says Dan Seivert CEO of Echelon Partners.
"To achieve success as a public company it is important to have the ability to maintain a record of annual growth above 15% year in and year out. AssetMark's story and historic financial [performance] position it well in this regard."
The challenge for Assetmark is that 15% of $50 billion is an eye-popping $7.5 billion, an amount of asset ballooning that will need to occur into a storm of new challenges -- not least from fellow TAMPs, OCIOs or broker-dealers bringing asset management in-house.
There are also quasi-TAMP outsource substitutes. Model portfolios offered by new players like Betterment or new entrants like Goldman Sachs, which recently bought the model portfolio unit of Standard and Poor's are one factor. Riskalyze, Orion (formerly FTJ Fundchoice) and others also have designs on this slice of advisor servicing.
But AssetMark isn't just the old-fashioned outsourced manager of managed portfolios that it was back in its Ron Cordes, Joe Duran days.
AssetMark sells a tool called Investing Evolved that helps an adviser's clients create and visualize portfolios. It also offers an adviser portal called eWealthManager, for client and account management, according to the company. See: AssetMark records 'off the charts' year and SEI is 'right on track' after staggering $1-billion platform overhaul
"Strategically we are focused on innovating in each of those areas. For technology, it is all about delivering a holistic platform that helps advisors manage their businesses," Goldman says.
High touch
"On the service model, we strive to have the highest touch model in the industry. We know that advisors are in the relationship business, so we are, too."
He adds: "Strategically we are focused on innovating... our technology platform, service model and investment platform."
---
Related Moves
February 24, 2021 – 3:31 AM
---
---
---
Mentioned in this article:
---
---
---
Jeff Spears
August 17, 2019 — 10:57 AM
Leadership is an essential element for any firm. As Jim Collins in his book Good To Great references a great manager is someone who cares more about the company than their own personal brand. Charles Goldman walls that lack of talk. Great for shareholders and now it's time to be great for Charles.