Jim Dickson: Our growth has been record setting [and] our pipeline today is much greater than it was a year ago ... We're growing so fast it's hard to keep up.
Brooke's Note: So many platforms with so may flavors of vanilla are cropping up. See: The Derek Bruton effect gets louder as two ex-LPL talents join Chalice And why not? Many of them do well in short order. As journalists, we can only gauge so many factors in the short term: Assets, advisors and the breathless fervor of the founders who race madly to reach critical mass before their image as a start-up can get shopworn. Sanctuary hits all the marks under Jim Dickson -- pulling every lever: hires, poaches, acquisitions and cobbling.
Using a quasi-contrarian philosophy, his own money, a discarded brand name and a willingness to postpone sleep, CEO Jim Dickson just got Sanctuary Wealth to $10 billion in the 15 months since its founding in 2018.
The 20-year Merrill Lynch veteran has convinced 25 breakaways to join his firm based on a model that fueled HighTower's early growth before it was jettisoned in favor of rolling up RIAs.
But it's about more than numbers, says Amit Dogra, Sanctuary's new chief experience officer (CXO), who left HighTower in 2018 after four years.
Now that most of the firms that used to tuck-in breakaway reps under their ADVs have "shifted to acquisition," there's a roaring opportunity, he explains.
'Language' of love
"We saw that void ... [and] because [Sanctuary officers] come from the wirehouse ... we understand that language." See: Headed by a newly hired HighTower gun, Third Seven roll-up nears $1B mark after adding the $140 million of Schwab exec-turned-RIA's practice without writing a check
In the last quarter alone, five separate teams jumped from Merrill to Indianapolis-based Sanctuary, a subsidiary of century-old Noyes Group in Chicago.
Consider that it took United Capital 14 years to reach $23 billion of AUM, largely by aggregating ex-stockbrokers.
"This type of growth is flat out remarkable," says Louis Diamond, principal of New York-based consultancy, Diamond Consultants, via email.
"In a year's time, they have become one of the larger RIAs in the country, and have done it far faster than firms that have been in operation for years."
Dollar for dollar
What appeals about the old HighTower model is how far a dollar can be stretched by attracting breakaway brokers rather than buying full-blown RIAs.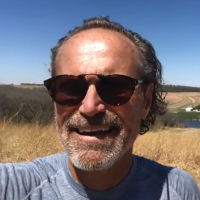 In contrast, the RIA pool is far smaller and not many of the firms worth acquiring are for sale.
Indeed, when building the Sanctuary model, Dickson decided against going head-to-head with the RIA roll-ups, because the market is too frothy for Sanctuary's pockets.
"The RIA acquisition market has gotten expensive ... we're certainly open ... but we think it's a little richly priced right now," he explains.
"We're more focused on building our network with frustrated wirehouse [breakaways] ... [so] we didn't necessarily anticipate ... RIAs willing to turn into a corporate RIA."
"[Such growth] is a numbers game ... if you want to catch a fish, you go where the fish are," says Dickson. "Just look at the amount of advisors that are frustrated in the wirehouses."
That said, firms like Focus Financial and HighTower didn't shift to the lower-supply, higher-premium RIA market for nothing. Brokers willing to hightail it once will do so again -- making it an easy-come, easy-go proposition. Or -- in HighTower's case -- you may have to pay brokers to stay yet again. See: HighTower spent at least $100 million to buy the love [and revenues] of its own advisors, a key sign an IPO or sale is taking shape, industry observers say
Flirting with RIAs
The $10 billion, partner-owned global wealth management firm is currently "self-funding" internally, although it sees a possible fundraising round in its future to boost growth, according to the firm.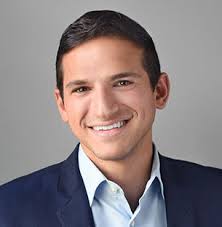 For now, Sanctuary runs its own broker-dealer, Sanctuary Securities, and houses 30 solo-reps. Sanctuary also runs its own TAMP, woven in with the 111-year-old money manager.
The firm employs 150, inclusive of its back office, and, despite its broker-dealer chassis, it drives more like a big RIA, Dickson contends.
"If you [compare Sanctuary] to the old-school HighTower, that's probably pretty correct ... Everyone sits on our corporate RIA and has the freedom to run their own firm," Dickson explains.
"Eighty to ninety percent of our business certainly [also] flirts with the RIA side, but we certainly want that broker-dealer toolbox there for advisors to use. That's important to clients," he adds.
Ultimately, the firm's harvest relies on the golden rule for all would-be doers of deals: Never stop hustling.
Everyone's had to pull double-shifts, says a spokesperson for the firm. "No one's slept since April."
"With many of these newer RIA models, it's all about hitting the ground running as early as possible, because otherwise the firm gains a reputation for not being all that successful," says Diamond.
Robertson Stephens, FallLine and a few others certainly experienced this failure to rack up critical mass during the reputational grace period accorded all startups, and it's very difficult to rebound from, he adds. See: Robertson Stephens seeks revival under new CEO after departures that included the old one
No obligation
Fifteen months later, the bet appears to have paid off, even though Sanctuary is highly reliant on breakaway growth. The firm has had just a trickle--at about five percent--of organic growth.
Despite such a focus, Sanctuary is open to bringing RIAs under its umbrella, but will not actively pursue them, according to the firm.
RIAs, breakaways, or individual reps who set-up shop at Sanctuary are independent contractors who earn on a 1099 basis through tiered pay-outs.
There is no obligation for advisors to give up equity in their own firm. They also receive a seven-year forgivable loan for start-up capital, as well as an equity grant – adjustable over those seven years – relative to their contribution to Sanctuary's profit. Should they leave, however, their equity is forfeit.
That said, such funding is now table stakes for back/middle office firms as much as rollups. Dynasty Financial, for example, is upping its game in that area. See: Dynasty Financial was like the roll-up with no financial engineering; now Shirl Penney is hacking capital left and right for an M&A machine and a poaching parlor
Slam dunk?
When Dickson was appointed president of Noyes in May 2018, he quickly founded the new subsidiary to take some of the growth strain off the storied firm. He launched "Sanctuary" not long after the "Sanctuary" founded by Jeff Spears closed its doors for good after eight years.
Spears makes no bones that he believes Dickson's choice of the name, coupled with the business model, is no coincidence. Dickson says it is a coincidence.
A good-natured Spears says he did not come up with the name either. He credits Chuck Schwab, chairman of Charles Schwab Corp., for dreaming it up and passing it to him through a common friend who runs a family office.
That said, Dickson soon convinced Chris and Brian Cooke, partners at crosstown RIA, the Cooke Financial Group, to give Sanctuary a leg-up by placing Cooke's $2 billion of clients assets under Sanctuary's umbrella. Cooke had just left Wells Fargo for Noyes.
The pair continue to run their own firm, but also sit on Sanctuary's board. Their father, John Cooke, started the firm in 1969, and famously advised NBA legend Larry Bird on his finances.
They've also managed to get in on the ground floor of a model that's growing like gangbusters, says Diamond. "With wirehouse dissatisfaction at an all time high [Sanctuary's] rapid growth is certainly a testament to team building the model at the right point in time."
Merrill addiction
One soft spot in Sanctuary's strategy, however, may be the firm's over-reliance on luring Merrill breakaways.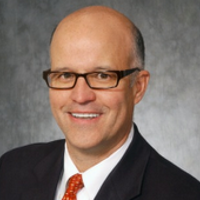 Some 44% of the advisory practices, and 20 of the advisors that have joined Sanctuary, come from Merrill, where Dickson spent just under 20 years.
It's not a problem, says Diamond. "Merrill's definitely the low-hanging fruit for Dickson, and most [other] firms these days, so if anything the success has [just] been more opportunistic," he explains. See: Merrill Edge eases Bank of America's transition to a post-wirehouse world
Further bolstering Sanctuary strategy is the fact that Noyes, according to sources, is set to be rolled-up into the brand.
Dickson's LinkedIn profile currently lists him as the CEO and Founder of Sanctuary Wealth and Noyes Group LLC, as of Dec. 2018 -- suggesting the board is confident the firm's breakaway model will continue to net lucrative catches.
So is Dickson.
"[These last twelve months] our growth has been record-setting [and] our pipeline today is much greater than it was a year ago," he says. "We're growing so fast it's hard to keep up."
Beefing up
Nor is his firm resting on its laurels. In recent months, Sanctuary has a made a series of executive hires to beef up its ability both to service the advisors it's already lured, and to woo fresh firms to its pipeline.
Growth comes from relationships, and the firm's most recent appointees have a lot of them, says Dickson.
"[Now] if someone's thinking about leaving a wirehouse, we're going to have a conversation ... We have a lot of repeat business," he says.
In May, Sanctuary appointed Vince Fertitta, formerly the head of Merrill's 2,200-rep Texas Mountain South Division, as a principal and president of wealth management, with a mandate to reap Texan breakaway gold.
Fertitta's Texas mission is backed up by a second May poach, Jules Scruggs, a fixed-income guru and formerly senior vice president of the World Equity Group.
Then, in mid-July, Sanctuary hired Dogra from a short stint as CEO at New York City RIA roll-up Third Seven Advisors.
Sanctuary also intends to leverage its increasing scale by making the kind of cherry-on-top hires that are out of reach for smaller firms and solo shops. Dogra, as CXO, epitomizes this strategy.
"[Dogra] and his team will be right there benchmarking data, helping them work on tuck-ins," he says.
It's "not lip-service" to say that this is what reps want, nor is the fact that they're partners in the firm, says Dogra, who insists his own appointment as CXO was client-driven, rather than some corporate ballyhoo.
Foot joy
"Advisors are agreeing with their feet and joining us," he adds.
That said, roll-ups historically get fast starts with the founders bolstered by start-up euphoria and advisors caught up in the ebullience over a shiny new object.
But Dogra says his firm is making sure to deliver the goods. He cites proprietary Sanctuary software that soon to hit rep desktops. Its focus is lead generation, content generation, and this year's conference buzz-word 'client-experience.'
In fact, Dickson convinced Dogra to take a downward step into the CXO position -- a Silicon Valleyism that translates to keeping reps and RIAs sweet with software and bonhomie. See: Headed by a newly hired HighTower gun, Third Seven roll-up nears $1B mark after adding the $140 million of Schwab exec-turned-RIA's practice without writing a check
But for Dogra -- a former product salesman at firms like Berwyn, Penn.-based Brinker Capital and New York's BNY Mellon Wealth Management -- joining Sanctuary was less a demotion than a return to doing what he wants.
Third Seven started out pursuing breakaways, but soon shifted its main focus to rolling-up and tucking-in RIAs, a business model that just doesn't get Dogra's blood racing.
"My passion, and my affinity, is for helping advisors launch," Dogra explains. "There's nothing like talking to an advisor and watching them get excited and re-energized ... [and] one of the reasons I left [HighTower] was to go ahead and pursue breakaway advisors."
"I still believe we're in the early innings of the [breakaway] movement," he adds.
He's right, but for Sanctuary to continue to grow, both its founders and new hires alike will need swing the bat, says Diamond. "The first step is getting to scale and having advisors validate that the business model makes sense and is viable."
"After that though, the firm has to deliver on its promises, continue adding value beyond the transition period and keep investing in their human capital," he explains. "[Otherwise they'll] lose advisors."
Different strokes
Sanctuary's model, Dickson assured Dogra, is focused on reps eager to flee their wirehouse shackles, but uninterested in the often cumbersome process of going fully independent.
In effect, this is a very HighTower model -- at least before HighTower turned its attention to rolling-up RIAs.
"If you [compare Sanctuary] to the old-school HighTower, that's probably pretty correct ... [except] everyone sits on our corporate RIA and has the freedom to run their own firm," Dickson explains.
The idea is that not all reps want to go fully independent, and that a huge number are drawn to running their own shop, but tucked-in on the ADV for compliance purposes -- a common HighTower approach -- with a full-service offering, including investment banking, tax support, family office services and insurance.
Yet other firms, such as St. Petersburg-based Dynasty Financial Partners, have made hay where Sanctuary fears to tread -- fully independent breakaways.
Different strokes for different folks, says Dickson.
"You can say that we compete with Dynasty, but we really don't. Dynasty helps someone setup their own RIA, provides a service or two then they sort of move on," he argues.
"[Whereas] HighTower, their [old] model was 'Hey, you're going to come be an employee.'"
Tricky question
Sanctuary threads the needle between the two, says a source involved in recruiting breakaway advisors, who wishes to remain anonymous in order to name names.
"You've got Rockefeller on one end, bringing on captive employees; then the old HighTower model and Dynasty on the far side, launching RIAs on their [own] ADVs," the source explains. "Sanctuary RIAs are 1099, so it's a payout model."
But just how important skipping ADV hassles actually is to leave-me-alone advisors is a tricky question, says Diamond.
"I don't think there's an advisor out there, especially wirehouse reps, who are amped up about compliance, so often-times the promise of fully outsourcing ... is more appealing," he explains. "[But] many want as much control as possible."
---
---
---
Jeff Spears
August 16, 2019 — 12:40 AM
The name is not as important as the growth and the Corporate Adv. compliance scale is a real benefit. Congrats Santuary
Brian Summe
August 16, 2019 — 2:15 PM
No one will out work Jim. Congrats to your success thus far!