Karin Risi: We're deepening our focus on our core priorities.
Brooke's Note: In recent articles, we showed that Abby Johnson had flipped the script a bit on Tim Buckley. See: Vanguard's asset machine wobbles under Abby Johnson's withering pricing assault, but Fidelity's new cost-cutting front aimed at advisors is proving more lethal for BlackRock The Fidelity CEO's ability to pay for zero-fee funds with higher-margin businesses showed it still had cards to play in a game where the Vanguard CEO perennial ace is not to seek much in the way of profits at all. In other words, Fidelity's strategy is finding new ways to take on Vanguard's, not-for-profit mutual-style tactics. Vanguard, it seems, is (on the margins) hamstrung by not being able to have a loss-leader strategy. Such a give-to-get approach requires a high-margin ace up the sleeve that pays for all the zero- or negative-margin businesses that chum in investors. But as Oisin reported for this article, analysts (and Vanguard execs) were vocal that the annuity move foretold the larger happenings afoot back in Malvern, Pa. We're accustomed to seeing c-suite level moves made at glacial rates at Fidelity and Vanguard. But with the iceberg of asset management fees melting at a dizzying rate, Buckley and Johnson are rising to the task -- competing not just with each other but for long-term survival. That includes Buckley perhaps seeking higher-margin businesses that pay for the lower-margin ones.

Update (Jul. 26, 2020): One year after this article was published, and 100 days since Vanguard launched its bid to gain a sizeable foothold in the Chinese investment market, the asset management giant has pulled in a total of $315 million in managed assets. But Vanguard has still only scratched the surface of the Chinese market, given the 200,000 new users of its budget Chinese advice service represent just 0.2% of the 900 million using partner Ant Financial's technology. Meanwhile, Ant is set for a 2020 IPO with a valuation of close to $200 million, according to the Financial Times.

Update (Aug. 25, 2020): Ant filed for its IPO in Hong Kong and Shanghai today -- a move that values the Chinese financial technology firm at between $200 billion and $300 billion, according to the FT.
Tim Buckley may have hit a wall in the race to be the low-cost fund king, after Fidelity pushed the game to the brink with no-fee funds. In a significant strategic shift, he's steering Vanguard away from low-margin businesses to a fatter-margin future, according to analysts.
The Vanguard CEO tipped his new strategy by signalling a series of telling moves.
On June 23, 2019 the Wall Street Journal revealed that Vanguard was in the process of exploring a roll-out of private equity investments. A shift in annuity administration was announced June 19, and on June 10, the firm announced a partnership with Jack Ma's Ant Financial Services Group (Ant) to sell funds and advisory services in China.
"What's new is Vanguard's efforts to shift away from the low margin funds business into new and potentially more profitable avenues," says Will Trout, senior analyst at Boston-based consultancy, Celent, via email. See: Vanguard jilted RIAs 16 years ago. Now its CEO Tim Buckley is green-lighting RIA custody again -- with bells, whistles and added urgency.
It had little choice, says Daniel Wiener, chairman of $5 billion AUM, Newton Mass.-based RIA, Adviser Investments, via email.
"Vanguard has pretty much cut costs to the bone so making a huge impact on expenses is getting harder and harder. They have to find new sandboxes to play in," he says.
Though Vanguard declined to address its view of "margins," it readily allows that Buckley is shifting some of his focus to 'delivering value.'
Value is typically viewed by whiteboard wonks as the handmaiden of plumper profit margins. See: Vanguard Group Makes Big Move on RIA Custody by Ending Commissions on 1,700 ETFs in Bid to Become Walmart of Financial Services.
"We have decided to redirect our resources to core products and services that will enable us to deliver the most value for our clients -- retail, advisor, plan participants, and institutions," says a company spokeswoman, via email, in response to a request for comment about her firm's relegation of annuities.
Higher begets lower
Vanguard is right to seek the greener pastures of high-margin businesses both as a company and a champion of investors, says Wiener, who scorns the idea that the pursuit of fatter returns conflicts with the firm's low-cost reputation.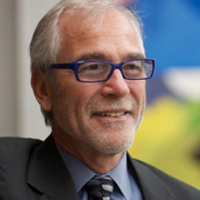 In fact, on June 18, Vanguard crossed the $1-trillion threshold in ETF AUM becoming only the second company to accomplish the feat of low-margin scale. BlackRock's iShares hit the $1-trillion mark back in 2017.
"Higher-margin businesses give you the opportunity to become a low-cost leader all over again," he says.
A second source adds. "[It's] a new pathway to lowering costs. It's much cheaper for them." See: Long leery about ESG, Vanguard Group changes tune, launches ESG bond ETF and promises to 'evaluate' more -- as rival BlackRock barrels ahead in the category.
"We're deepening our focus on our core priorities: ... funds and ETFs ... and expanding our advice capabilities," says Karin Risi, managing director of Vanguard's Retail Investor Group, in the release. See: Vanguard Group's econo-RIA chief will now report to her CEO as unit hits $5 billion, gains steam.
It's the logical approach for discount vendors who want to avoid becoming little more than a big-brand dollar store, says Aaron Klein, CEO of Auburn, Calif.-based risk management and model marketplace vendor, Riskalyze, via email.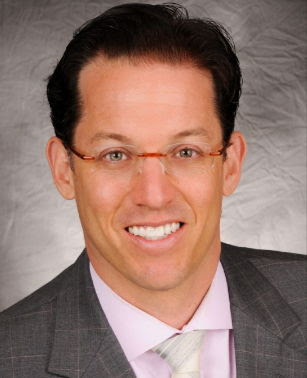 "Vanguard, BlackRock, Fidelity and Schwab [have] all [been] chasing each other to cut fees, [but] there's a point at which the rule 'businesses cannot compete on price alone' kicks in," he explains.
Fidelity CEO Abby Johnson pulled the trigger on zero-fee mutual funds on Aug. 1. The stated goal was to open the floodgates to millennials looking for an investing entry point and ripe for up-selling other services. See: Abby Johnson's zero-fee play for millennials gets to $1 billion in one month but Vanguard, BlackRock and Schwab say piffle; Note, RIAs need not apply
Selling index funds at cost also served notice to Vanguard, Charles Schwab and other firms with low-cost indexing products and services that Fidelity's committed to upping its game in this space.
"This move clearly reflects Abby's strategic mindset," James Lowell, editor of Fidelity Investor and Fidelity Sector Investor, told RIABiz at the time.
Johnson put her mark on her grandfather's company with the move, and Buckley may also be seeking to leave a legacy of his own with his, after just seven months on the job, says Wiener.
"All leaders have egos and you can't make your mark if you simply keep doing the same thing over and over."
In Oct. 2019, four months after this article was published, Schwab made its own price-cutting play, slashing trading commissions to zero, a move that forced rivals to follow suit, and the repercussions of which continue to reverberate -- not least through the Schwab-TD merger. See: After Vanguard instigated commission war in June, Charles 'Chuck' Schwab steps up to challenge in brilliant counterstroke that paints bull's eye on custody rivals in zero-sum showdown.
Fee fall
The transition of Vanguard Variable Annuity client service and account administration to Transamerica -- widely reported as an administrative matter -- obscured the fact that Vanguard now has one foot out the annuity business.
The move is indicative of Vanguard's contrarian reinvention, driven by an unprecedented vice grip squeezing its micro-margin index funds. ETF revenues* alone have fallen 40% in the past eight years, according to a Morgan Stanley study released in May.
No money changed hands in Vanguard's exit from the administrative side of its annuities business, much like it gave away its $10 billion RIA custody business in 2003.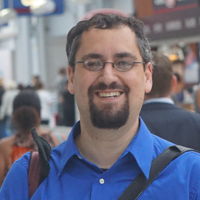 "The agreement to move policy administration to Transamerica does not include any financial transactions," says Hank Williams, Transamerica's director of public affairs, via email. "[It] aligns the administration with the policy provider."
Moreover, Vanguard's annuities move comes at a surprising time, given the recent fee-only Renaissance for the retirement products.
Firms like Lousville, Ky.-based duo RetireOne and DPL Financial Partners have been making significant gains. See: Decades-old stench of annuity sales and deception hangs heavy, but very 2018 efforts by DPL, Nationwide, Allianz and others offer whiff of hope of cracking the RIA market.
That said, Vanguard's annuities departure primarily pertains to variable annuities – more of a tax-deferred wrapper for funds – rather than guaranteed income products, which Vanguard relied on third-parties to produce.
Not that Vanguard really walked away from much, says DPL CEO, David Lau, via email.
"Vanguard never played strongly in that [guaranteed income] market and could still enter in the same fashion as BlackRock."
If it does, it's a different ball-game, says David Stone, CEO of RIA insurance vendor, RetireOne, via email. "Taking on the administration of the products. That was a model that might have looked good 20 years ago but simply does not work well anymore."
Canny retreat
But there may be less than meets the eye here, says Michael Kitces, founder of the Bozeman, Mont.-based XY Planning Network and author of the popular Nerd's Eye View Blog, via email.
Annuities administration was a play for scale that didn't work out, he says.
"Vanguard thought they could do [it] internally at lower cost, then it didn't scale to trillions, like their funds."
It's a retreat, yes, but it's a canny move nevertheless, says Stone. "[It] makes sense for Vanguard to do this, as they know very little about annuity sales, marketing, [and] service."
"I don't think Vanguard was very comfortable telling the annuity story," he adds.
Although Vanguard will stop servicing annuities, this move is an administrative "one off," and Vanguard's other third-party administration services -- to 401(k) plans, for instance -- do not face the chop, sources add.
Transamerica Premier Life Insurance Co. will continue to guarantee the Vanguard Variable Annuity contracts, while Transamerica Financial Life Insurance Co. will provide the guarantee in New York state only, the company said in a release.
Vanguard will continue to manage the Vanguard Variable Insurance Funds, which are the underlying investments in the Vanguard Variable Annuity, the release stated.
The firm will also still sell its variable insurance trust (VIT) funds within other products available through other carriers like TIAA, Security Benefit, Nationwide and others, says a source.
Expanding footprint
Currently Vanguard advises on $50 billion in institutional assets, and $130 billion in retail, which cumulatively amounts to just 3.6% of the $5.6 trillion administered by the firm -- a fact Buckley intends to change.
Watch out as Vanguard pursues the world's most populous country with 1.4 billion people.
"China could be the biggest bet of all," he adds.
The great leap forward, announced by Vanguard, June. 10, teams up the mutual fund giant with Jack Ma, the billionaire owner of Alibaba, an e-commerce, retail, Internet and technology company --essentially, China's Google -- through Alibaba affiliate, Ant, formerly known as Alipay.
"The eventual opportunity [for Vanguard] in China is enormous," says Tim Kochis, CEO of international wealth management firm, Kochis Global, via email.
"They can get as big, in parallel, as Alibaba itself in terms of numbers of users," he adds.
Vanguard currently operates in China through a closely monitored wholly foreign-owned enterprise (WFOE) agreement. Ant initially launched as an online payment service, but oversees more than $168.2 billion in assets. It also runs Yu'ebao, the largest global money market fund.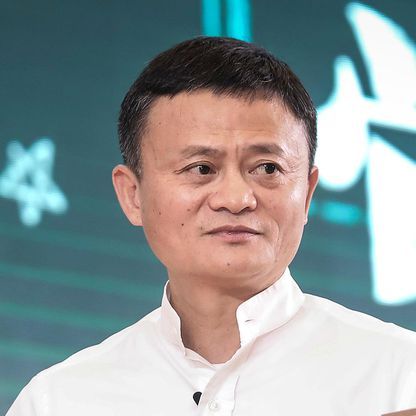 The mass-affluent focused partnership between the two firms led by Huang Hao, Ant's president of digital finance, is 51% owned by Ant and 49% held by Vanguard's WFOE.
Services will get the same billing as products on Ma-owned mass-affluent platforms, according to records analysed by International Investment. The partnership lists investment consulting alongside funds, as one of its core competencies.
Planning, for instance, could yield mega-profits for Vanguard, says Hong Xue, head of the FPSB, the Shanghai-based CFP certification authority in China, via email. "[Here] Ant has limited experience."
But though the $5.3 trillion Chinese investment market is surging -- it's expected to hit $9.3 trillion by 2023, according to Morgan Stanley data -- Vanguard faces an up-hill struggle.
Fidelity roadblock
For one thing, Fidelity already has a significant head start.
In Jan. 2017, Fidelity International became the first global asset-manager to register with the asset-management association of China. Since every fund is subject to regulatory approval on a case-by-case basis, it is far closer to learning the tricks of the Chinese trade.
As of today, Fidelity International employs 1,000 staff in Beijing, Shanghai, and Dalian, including a 40-strong buy-side investment team. The firm manages "billions" in active and passive investments, but declines to reveal the exact sum, citing regulatory requirements.
Fidelity International**, China's current non-domestic fund top-dog with four listed products, partnered with Ant in Fall of 2018.
A "shrewd" Fidelity has the advantage here, says Trout.
"This kind of 'one billion Chinese need shoes' concept has been around as long as I have, you can now just substitute funds for shoes," says Trout.
Even so, Vanguard has huge potential if it gets things right, says Hong. "To make the real business happen, ... [it must] prove that its products can bring better 'real returns.'"
This is either going to be a big win for Vanguard, or a heavy defeat, Trout counters.
"The Chinese play to win, and the price of access to this market can turn out to be very steep, particularly if the political indigestion and anti-Western sentiment turns into a belch," he says.
But Hong says business considerations now outweighs political ramifications. "Things changed a lot in recent years."
Papa Bogle
Yet as Vanguard's battle with the Johnson family spills over into China, Buckley's firm thinks it has a secret weapon to undermine Fidelity's head-start, sources suggest.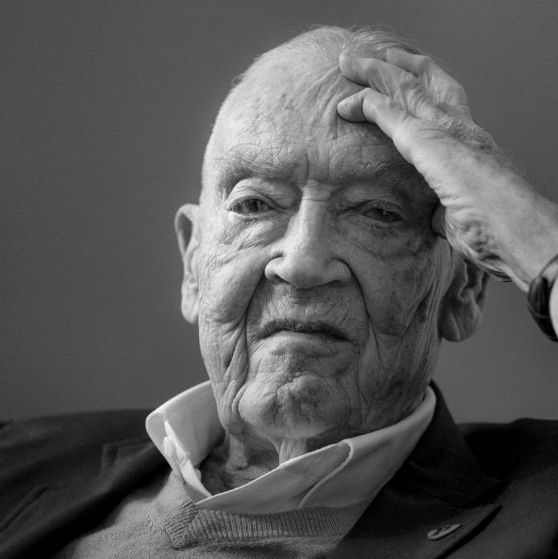 Vanguard will likely play to China's paternalistic culture with a marketing campaign featuring its own dynastic figure, the late Vanguard founder Jack Bogle, or as he might be known in China, "Papa Bogle," a source states. See: Vanguard's asset machine wobbles under Abby Johnson's withering pricing assault, but Fidelity's new cost-cutting front aimed at advisors is proving more lethal for BlackRock.
Bogle passed away earlier this year. See: Mission accomplished, Jack Bogle dies at 89 and it's still way too soon, but his legacy looms larger than ever.
"Bogle's 'father image' carries a lot of weight in China; age and wisdom are revered," says Kochis. See: What to make of Bill McNabb exiting Vanguard mid-rise, forsaking as much as a $15-million annual salary and what Jack Bogle might have to do with it.
Vanguard declined to answer questions on its Chinese venture.
Early results
As of July 19, 2020, Vanguard's Chinese venture has brought in approximately $315 million in net new assets.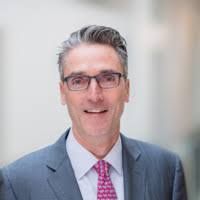 It launched its budget investment advice service in partnership with Ant in March, and in its first 100 days, it added 200,000 new investors, a 0.6% bump to Vanguard's 30 million international client count.
Ant has 900 million users overall.
Initial deposits surpassed expectations, Vanguard's international business head, Jim Norris told the Financial Times (FT).
"The average allocation by the new clients at about $1,575 per investor is higher than we anticipated," he says.
The Ant-Vanguard partnership is supported by the Chinese government as part of a push to ramp up domestic use of mutual funds. This explains the low minimum investment requirement of roughly $113, according to the FT.
Branded Bang Ni Tou, or Help you Invest, the service costs approximately 50 basis points a year, and it gives investors access to over 6,000 Ant-distributed mutual funds.
Bumper prospects
It's not all been plain sailing for Vanguard's Chinese foray, however.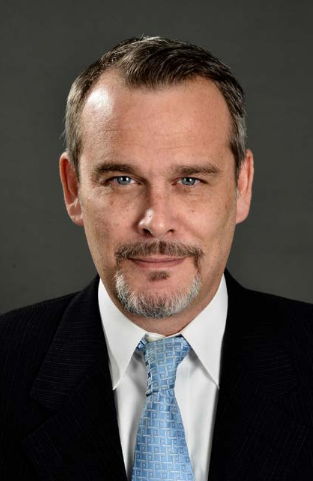 Early reports indicated a slow start due to poor financial literacy among investors, according to the FT.
As a result, Vanguard intends to ramp up its service's basic planning capabilities, according to Norris.
Moreover, the $315 million now under Vanguard-Ant's management accounts for just 0.01% of the $2.5 trillion in mutual fund assets held by Chinese investors.
But fund companies in China are set for a bonanza in the coming years, because retail investors are "aggressively redeeming" cash assets to put them into stocks and funds, says Peter Alexander, managing director at Shanghai-based consultancy, Z-Ben, in comments provided to the FT.
"The trend ... looks to be picking up momentum ... [and] retail investor demand for equities may have only just begun."
Ant is set for a bumper year for other reasons too, namely a hotly anticipated IPO that values the firm at between $200 billion and $300 billion, according to the Financial Times.
To contextualize this sum, Palo Alto, Calif.-based PayPal has a market capitalization of $208.46 billion, as of Jul. 27.
Ant filed for its IPO on Aug. 25. The firm expects to sell in the region of 10% to 15% of its shares, split two to one on the Hong Kong and Shanghai markets, respectively.
In mid-2018, Ant was valued at $150 billion, after a $14 billion funding round from backers including Warburg Pincus and Baillie Gifford.
Never say never
In comparison to its China deal, Vanguard's venture into private equity is far murkier. The Wall Street Journal revealed Buckley's third strategic initiative of the last two weeks on Jun. 23, but analysts are skeptical the firm can pull it off.
It makes sense, however, because asset managers are wrestling with an existential problem, ironically rooted in their success, says Klein.
"By creating these extremely low cost index products, they have attracted trillions of dollars in client funds ... [but] they are rapidly running out of things to buy," he explains.
"They're simply trying to find new sources of supply (shares of companies) to meet the demand (client assets), and they're finding it in private markets," he adds.
To such ends, Vanguard has reportedly held exploratory talks with at least three private equity firms, including Boston-based HarbourVest Partners, and London's Pantheon Ventures, according to the Wall Street Journal. See: With IPO clock at 10-years and ticking, Personal Capital makes two big, out-of-character moves to go upmarket and downmarket.
Risky business
But private equity represents a big risk, because Vanguard has little institutional knowledge of private equity and no reputation to speak of, says Wiener in an article in the Philadelphia Inquirer.
"I don't think Vanguard will be able to ... leverage its reputation as a low-cost leader when it comes to a notoriously high-cost, and typically market-lagging investment enterprise," he says.
"[Indeed], it remains to be seen if they have some kind of advantage that can compete with or disrupt the large, experienced players in private equity," adds Klein.
But Buckley said, "never say never," during a May press briefing. "We have to make sure we find the right space there," he explained.
If Vanguard takes the plunge it would be its second attempt to bring private equity products to market.
In 2001, Vanguard tried to launch them in partnership with Bala Cynwyd, Penn.-based Hamilton Lane Advisors, but the agreement collapsed in 2002 as a result of the Dot-com bust.
Slash and build
Buckley formally took over as Vanguard CEO in Jan. 2019. His appointment was announced in Nov. 2018, and a slash, build and move approach is fast becoming his calling card.
The release detailing Vanguard's annuities retreat presents 11 major changes instigated by the firm in the past six months, not including its Chinese invasion or muted private equity foray.
Such changes include two rounds of price cuts, totalling over $71 million; three new funds; a move into retail financial advice and financial planning; and the elimination of the firm's cash account service. See: Oisin's Bits: Vanguard aborts banking effort, because it was more fixated on beating BoA than being itself.
Another major shift potentially underway is a return to RIA custody, after Vanguard decided it wasn't worth the hassle sixteen years ago. See: Vanguard jilted RIAs 16 years ago. Now its CEO Tim Buckley is green-lighting RIA custody again -- with bells, whistles and added urgency.
Evident parallels between public statements made by Vanguard in 2003 and 2019, show Buckley's shift is very much in full-swing.
In 2003, Vanguard cited two reasons for dropping its custody business, one of which was a desire to focus on its "core strength" of asset management.
Now, as fee compression bites, Vanguard's 'core' once more includes "services"; with "advice" also bolted on.
That said, market's don't become low-margin by default, and Vanguard's latest moves are, in a way, true to type, says Wiener.
"[Vanguard] has often been in high-margin businesses, and then by cutting expenses have been able to maintain pretty healthy margins. How else are they able to pay themselves millions of dollars a year in partnership bonuses and dividends?"
---
* As of June. 17, 2019, as reported by ETF.com, Vanguard became the second ETF vendor to have over $1 trillion in ETF assets under its management. The firm manages 80 funds, holding an average of $12.5 billion.
** Fidelity International administers more than $96 billion, and manages in excess of $412 billion. Although primarily owned by the Johnson family, which also owns Boston, Mass.-based Fidelity Investments, Fidelity International is a separate business. It spun-off from its Boston parent in 1980.
---
---
---
---
Richard
I am both surprised and concerned about Vanguard's abandonment of its investors in its Transamerica variable annuity fund who invested 32 billion into that Vanguard program which Vanguard represented and promised it would manage, control associate fees and costs, and include as part of those investors' Vanguard Portfolio. How can Vanguard, while still charging its fees to those investors, now say Transamerica will manage the fund without any restriction of fees and costs, which will likely be increased, and remove those investments from those investors' Vanguard portfolios. It's rationale that the investors of a $32 billion program don't count after Vanguard took their money for more than 14 years is clearly wrong, in breach of its obligations to those investors, and SEC regulations requiring it to abide by the terms and conditions pursuant to which people invested in that Vanguard Program. That it is a multi-trillion dollar business doesn't give it the right to say to hell with those investors.
John
Doing business with Communist China is unwise and unethical. That Communist state is guilty of industrial espionage on a staggering scale. Yet financial firms turn a blind eye in order to acquire a piece of that state controlled market, thinking it to be lucrative and highly profitable. As the saying goes, "profit has no conscience".
Brooke Southall
That'd be a hell of a debate topic -- the ethics of doing business with China. After all, hardly a minute passes when we aren't using Chinese products and writing hot checks against money we all borrow from China. But, yes, the intellectual theft is real, too.