Bob Sullivan's firm claims Yodlee used a partnership agreement as a 'Trojan Horse' to take his technology
Brooke's Note: This complaint brought by FinancialApps could be a nuisance lawsuit brought in desperation by a small, little-known software player that thought it brought more to the dance than it did. Or the suit could be what the plaintiffs claim it is: A case of a bigger, better positioned company bullying a smaller, more vulnerable one to cough up its secrets then helping itself to that intellectual capital in an unlawful manner. People mostly abstained from talking to me about this story. The exception was the attorney for FinancialApps, Marc Kasowitz, (yes, Trump's lawyer) who spoke with confidence about his case and the evidence he has. What I can confirm is that the suit quotes from a number of emails that make it seem the case won't be withdrawn anytime soon.
A little-known software firm with a big-name attorney has slapped a lawsuit on Envestnet for allegedly helping itself to the firm's algorithms after its offer to buy the company was spurned because the price was too cheap.
FinancialApps, headed by CEO Bob Sullivan, is seeking $100 million in the suit brought Friday against the Yodlee division of the Chicago-based outsourcer.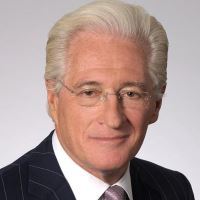 The suit claims the two parties collaborated to create a killer lending app that could divine a consumer's credit rating. In that pairing, FinancialApps had the magical data sifter, and Envestnet provided the data by dint of its Yodlee data trove.
But the partnership disintegrated after Yodlee rolled out its own app that FinApps claims is a knock-off of its proprietary software.
"For Yodlee, defendants' business relationship with FinApps was nothing more than a Trojan Horse, deployed to gain access to and steal FinApps' proprietary information and trade secrets, so that defendants could illicitly build their competing software products from the building blocks of FinApps' trade secrets," the suit charges.
Envestnet declined an interview request on the lawsuit but issued a statement through its outside PR counsel.
"As a matter of policy, neither Envestnet, Inc., nor Yodlee, Inc., comments on pending litigation. However, we hold ourselves to the highest ethical standards with regard to business dealings with customers, partners, and employees, and we will respond appropriately through the proper legal channels."
Hard hitting
It's hard to judge the merits of the suit on the face of its allegations alone, but Joel Bruckenstein, software guru who produces the T3 conference series, said such lawsuits rarely prevail in court.
"I would like to hear the other side of that story," he says. "I would be shocked if this gets any real traction. If they do though, it's very bad for Envestnet."
Conspicuously unconcerned is Wall Street. Envestnet's shares rose Wednesday (July 31 at 11:35 PT) more than 1% to $72.26, near an all-time high for the shares, on a mostly down day in stock markets with analysts anticipating strong Envestnet earnings to be reported Aug. 7. The company, with a $3.7 billion market cap, put out a release Wednesday showing that it will use its new MoneyGuidePro acquisition to sell annuities by collaborating with Jackson National Life Insurance.
The complaint was filed on July 26 in the U.S. District Court for the District of Delaware by Kasowitz Benson Torres LLP. The firm is headed by Marc Kasowitz, who made headlines in 2017 as President Donald Trump's personal attorney.
The firm has been Trump's "go-to-source" for legal representation for years, according to the Jewish newspaper The Forward, which profiled Kasowitz in 2017.
The legal matters include Trump's divorces, bankruptcy cases, Trump University lawsuits and sexual misconduct allegations during the 2016 presidential campaign.
"I represent the President, but I'm a business attorney," Kasowitz told RIABiz in an interview.
At one time, Kasowitz's clients also included Russian oligarch Oleg Deripaska, a close associate of Vladimir Putin and a business partner of Trump's former campaign manager Paul Manafort, according to The Washington Post and other news reports.
Kasowitz also represents the Russian state-owned bank Sberbank, a bank sanctioned by the United States and the EU after Russia annexed Crimea.
Reverse engineering
The hard-hitting attorney makes no bones that his client seeks more from Envestnet than simply a pile of cash. Kasowitz wants to stop Envestnet from using the intellectual property he claims was stolen.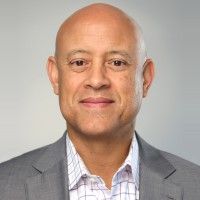 "FinancialApps developed brilliant technology which disrupts the credit and lending market, allowing financial service companies to evaluate credit risk more effectively than ever before," Kasowitz said in a release.
"Envestnet and Yodlee have deliberately stolen FinApps' technology, which is entirely unwarranted and unlawful. We look forward to proving that Envestnet and Yodlee are liable for significant damages to our client, and persuading the court to issue a permanent injunction enjoining defendants from further unlawful activity."
Despite the difficulty in proving such cases, Kasowitz told RIABiz he already has plenty of evidence and that he expects to obtain far more in discovery.
"They were reverse engineering, but they were also misappropriating, and we have a lot of proof of that," he asserts.
Boiling point
According to court papers, Yodlee began courting FinApps in 2015 and later signed a license deal. Envestnet bought Yodlee for $660 million in 2015 and has been pressed by Wall Street analysts ever since to show how it will leverage the asset to bolster revenues and earnings.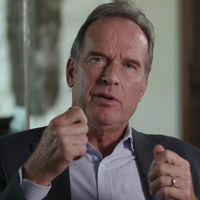 Yodlee attracted that scrutiny not least because it ran in the red at the time of the deal. See: This time Envestnet plays most cards face up as analysts press again for cogent Yodlee deal rationalization
Matters boiled over between the two firms on Jan. 5, 2019. FinancialApps CEO Sullivan had an in-person meeting with Stuart DePina, Envestnet's chief executive of data and analytics, regarding the integration of FinApp's "Risk Insight" algorithms into the Envestnet's Credit Exchange product, the suit claims.
DePina allegedly told Sullivan during this meeting "that Envestnet's lack of ownership over the technology underlying the Risk Insight platform 'was a problem' and that he wanted to explore Envestnet's potential acquisition of FinApps' valuable intellectual property. Over the next few months, DePina made multiple offers to Sullivan to purchase FinApps proprietary technology outright," the court papers continue.
But DePina's offers were not in good faith, according to Kasowitz.
"An acquisition would have been the rational thing to do," the Cornell University law graduate said in the interview. "Bringing a lawsuit was not something they wanted to do. They had no choice...It was brought for the purposes of saving themselves."
Kasowitz charges that Envestnet kept telling his client to expose more and more of its code with the rationale that it was necessary to better serve large, blue-chip clients.
He adds in the interview that Envestnet kept FinApps on ice by slow-walking payments of its fees or in some cases not paying at all.
The suit goes on the say that Envestnet "began to withdraw resources and personnel from the Risk Insight product" in early 2019, though more than two years remained in the parties' agreement.
Trojan Horse
Yodlee kept up its Trojan Horse act until as recently as June 19, 2019, the suit adds.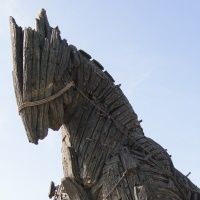 Mike Burger, vice president of of product management at Envestnet | Yodlee], "shared what he claimed were Yodlee's internal growth projections, purportedly reflecting the growth Yodlee intended to achieve working with FinApps on the Risk Insight platform.
Burger represented that Yodlee would grow the Risk Insight platform to over $100 million in revenue by 2021," the court papers state.
Indeed, Envestnet issued a press release on Oct. 15, 2018, crowing about a breakthrough deal it scored with Freddie Mac "to help lenders improve the borrower experience, loan pull through, operational efficiencies and per-loan profit margins."
"Our solutions provide comprehensive visibility into assets, income, non-credit payment patterns, and transactional detail," stated Burger in the release.
"By combining our solutions with the Freddie Mac Loan Advisor, we are able to provide customers with a complete end-to-end solution that handles everything from ordering the report to delivery that is safe and seamless."
Alleged misconduct
The suit claims that FinApps began to become aware that Yodlee was cutting it out of its future in October 2018, when Equifax Inc. (a
credit bureau that directly competes with Risk Insight) announced that it had entered into a deal with Yodlee to "simplify the mortgage loan process by making it easier for lenders to derive insights from borrowers' financial data."
Neither FinApps nor its product were mentioned in this announcement.
It turned out, the suit claims, that Fin Apps was out, and Yodlee and Equifax would use "the software that Yodlee had improperly developed in secret,
and which relies heavily, if not entirely, on proprietary information and technology stolen from FinApps."
"Yodlee's misconduct was further exposed in late March and early April 2019, when FinApps discovered that Yodlee fraudulently used Bank of America's login credentials to make unauthorized use of a piece of proprietary FinApps Software known as YProxy," the suit adds.
"YProxy was developed to provide a specialized solution for a single Risk Insight client in connection with a specific and short-lived problem that client faced as it implemented the [software]."
But why would a company like Envestnet engage in this kind of purported behavior?
"Maybe this is some attempt to limit losses on the [Yodlee] acquisition by spending nothing on this asset," Kasowitz says. See: Envestnet stock skidded 35% -- so will it force a rethinking of the Yodlee deal?
---
---
---
Anon
This suit isn't going anywhere. Maybe... Envestnet will increase their "purchase price" to make this go away. More likely not though. Proving violation of unpatented IP, that is often not terribly complex and often fairly obvious when you get under the hood, isn't likely to work for the plaintiff. More likely Envestnet decided they could simply build it themselves, they know how it needed to work, so they did.