Under new Vanguard whiz, Facet Wealth grows much faster • Broadridge is coming for RIAs, if it can solve channel conflicts • Mark Tibergien kibboshes 'death watch,' says succession shortlist exists • Fidelity's Canter and Schwab's Clark share similar RIA gloom but differ, too
Facet Wealth continues to grow -- thanks to a Vanguard ace, says CEO; RIABiz's 'death watch' has a long wait, says Pershing's Mark Tibergien; financial technology giant Broadridge steps up RIA game, but Fall deadline may be hard to meet; and David Canter and Bernie Clark, Fidelity and Schwab's RIA heads, respectively, see price peak gloom on RIA horizon.
JPMorgan nabbed Frederick Duden from Schwab and then Broadridge re-nabbed him from JPMorgan for his ability to package products in ways RIAs find appealing.
Brooke's Note: At the InVest conference in New York, Oisin Breen could have used a fire hose to cool off. It was hot as hell. Instead he found himself drinking from a fire hose of news, bursting from the city and its conference. It didn't all fit into his debut article's tank. But this article is loaded, too, and he stopped by Betterment on his way out of town. Stay tuned for that article, too.
Facet keeps going up by buying the bottom
---
In the last three months, cut-price RIA planning start-up Facet Wealth began to show the kind of growth Warburg Pincus envisioned after its principals wrote a $33 million check to Facet Wealth CEO Anders Jones.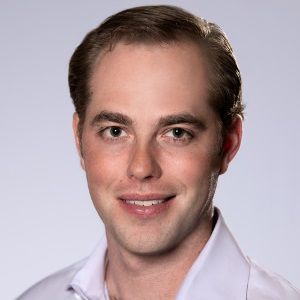 Between April 1 and the end of July, Baltimore-based Facet's investor-count doubled to 1,000 and its headcount hit 64 -- with at least 36 expected to join by Dec. 31
In addition, its assets under administration (AUA) climbed 25% to $500 million and it added 80 RIAs that may refer accounts -- a leap to 200 from 120.
Jones credits the firm's decision to start tapping RIAs to refer the clients they turn down and those they don't want. But he also credits the ex-Vanguard executive, Tyler Craig, who came aboard in April, for managing all the moving pieces.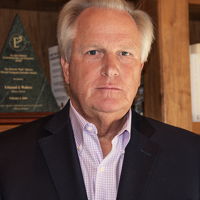 "We've cracked the code on scalable, [and] Craig's ... done it before," said Jones during a Jun. 17 interview at the New York financial planning conference, In|Vest. See: Facet Wealth gets Vanguard's RIA man in Arizona with hopes he can replicate the fund firm's $115-billion success--before burning through Facet's VC backing
Facet buys accounts that RIAs deem too small and uneconomical and puts those assets into its machine of low-overhead and high-technology -- sometimes kicking back revenues and other times not.
In June alone, Facet added 200 clients to its books. The majority of Facet's partner RIAs -- pleased to gracefully dispose of dead weight -- do not charge the firm a referral fee for clients not already on their books.
We'll pay, "but not often," Jones adds. "[And] in the cases where we transition existing clients to Facet, we will replace their revenue for 12- to 18-months."
Pro flat-fee
Immediately prior to the RIABiz interview, Jones took part in an In|Vest round-table on "the pros and cons of subscription pricing" with Matthew Jackson, a pricing and marketing consultant for Dialektic Consulting, and Alan Moore, co-founder of Bozeman, Mont.-based XY Planning Network.
It was a conversation plagued by all pro-flat-fee advocates who see themselves above reproach from a business and ethical perspective.
It's hard to get the blood moving when everybody agrees, says Jones.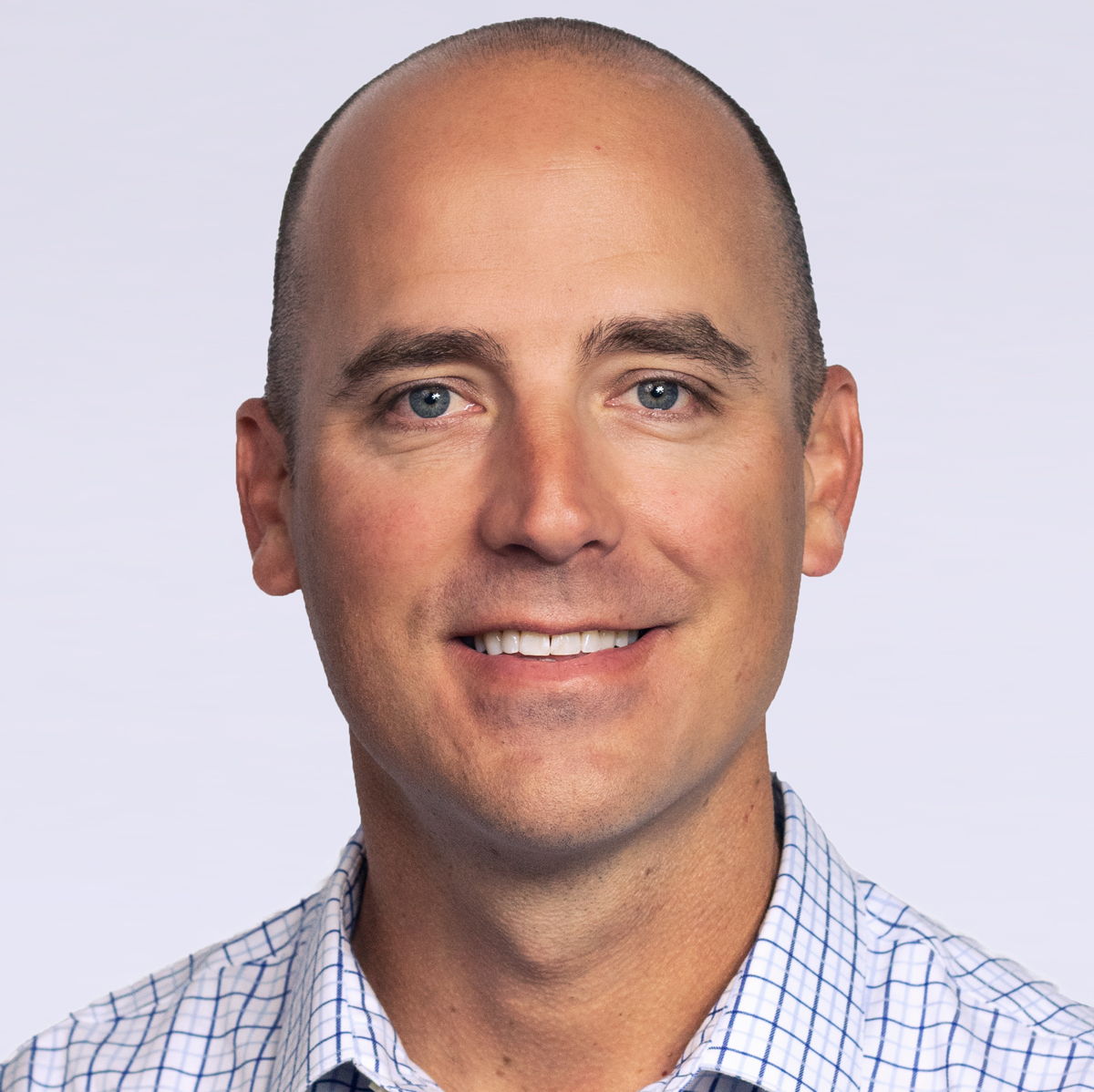 But Edmond Walters, the former CEO of eMoney, and now CEO Apprise Labs, an Envestnet-backed, ultra-high-net-worth planning software start-up, provided a more skeptical take during an In|Vest session earlier in the day.
There's little point trying to stake a claim in the budget-planning market dominated by Schwab and Vanguard, says Walters.
"They [have already] figured it out ... Vanguard's doing great down market, so is Schwab; how could you possibly compete there?" he asked.
Schwab isn't competing so much as answering phones for a price, Jones counters.
"I don't see it as competitive at all," he says. "Schwab figured out that it costs $250 dollars a year to answer the phone to clients, so [they] charge $300. [For them] it's more of a business dollars."
---
Broadridge plots RIA move, as analysts lament In|Vest's sober end
---
Financial technology giant Broadridge has revealed it's going downmarket to sell directly to RIAs with a tentative "Fall" timeline. But just one kink is in the works -- it hasn't figured out how it's going to sell to them yet.
This still-on-the-whiteboard strategy puts RIAs as "a top priority" for a new product and services sales pitch, says Donna Bristow, Broadridge's managing director for North American Wealth. See: Broadridge CEO Tim Gokey gets Google Cloud's head of platform in his corner as he sets sights on wealth management cloud thunderclapper.
"How we're going to sell to the market, we're still deciding," she says. "We currently provide capabilities to many firms and channels, and RIAs want the same."
Bristow provided RIABiz with a rough outline of Broadridge's RIA plans, including including its strategic focus on the channel, during an interview at the July financial planning conference In|Vest. See: In a summer swelter, In|Vest's feisty crowd throws punches at Schwab; Bernie Clark counters and debate erupts over whether 'digital' makes a difference.
Broadridge is still working out an effective approach to avoid channel conflicts; given it services many channels and clients.
The firm wants to ensure the strategy benefits existing clients that already sell direct to RIAs, Bristow explains. See: Quick hits: Broadridge broadens to UHNW market with sneaky-success Statpro.
"We have point solutions to the RIA market, but we're also building ... to provide the flexibility, whether [through] our clients or directly," she adds. See: Morningstar makes tough choice in shedding a 'fiduciary' division -- perhaps to avoid a conflict.
"[There'll be] more information for you about our RIA business in the fall," a spokeswoman adds via email.
Duden a no show
Global head of product development, Frederick Duden did not attend the conference, according to organizer SourceMedia's database. He's the ex-Charles Schwab & Co. heavyweight Broadridge nabbed last month from JP Morgan Chase to help figure out what RIAs want.
He will " will assist in determining product strategies including digital," according to the firm.
At Schwab, Duden oversaw the launch of Schwab Intelligent Portfolios, the San Francisco firm's $41 billion in managed assets, subscription-planning robo-advisor.
"His Wealth and Investment Management background is particularly relevant across many of our businesses and is strongly aligned with our growth strategy," Broadridge CEO, Tim Gokey said in a release last month.
Don't underestimate the Broadridge bear, says one executive-level software source with links to the wirehouses. "This could be a pretty big deal."
The interview took place in the eighth floor bar of the Marriott Marquis Hotel in New York, after the conference suddenly and unceremoniously shut-down at 4 pm.
After Bristow left, a number of analysts made their bemusement apparent at the absence of a parting drink on a conference circuit one observer has previously described as a "death march on cocktails."
New York being New York, and summer being summer, by 4:30 in the afternoon, as the interview began, the bar was filling up with serried rows of suited, booted and exiled financial technology executives and journalists unwilling to brave the scorching heat. See: RIABiz goes to New York in search of RIA life in the land of investment banking giants.
But a sudden thunderstorm gave nature the event's last laugh.
By 8 in the evening, those who stayed on were penned back inside the lobby -- in some cases hard-won cocktails still in hand -- and forced to battle for the few cabs willing to brave the elements. See: An insider reveals turbo-contents of the In|Vest conference in New York, a summit of VCs, robo-founders and big ban
---
Over the Hudson River on Pershing 'death watch'
---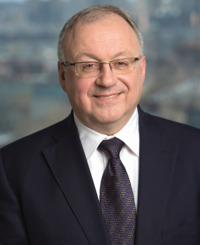 Pershing Advisor Solutions CEO Mark Tibergien revealed fresh details last week about his ultimate succession plan, but hit back at the idea he is going to step aside any time soon.
"We have a shortlist, and a plan, but the RIABiz 'death watch' is going to have to wait a little longer for a story," he quipped, during a lunch-time interview at Pershing's headquarters in Jersey City.
But one of his key requirements could also rule out some of the likely contenders to replace him.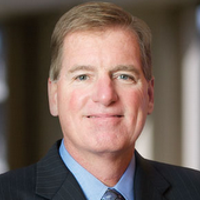 Candidates are expected to have spent time inside and outside the firm to have an idea of the Pershing culture, as well as their own take on it.
"We have a combination of people who grew up inside and outside of the company, and the list of people we consider gets updated regularly," says a spokeswoman for the firm, via email.
Tibergien, once principal of the Seattle-based advisor consulting arm of accounting firm Moss Adams, was appointed Pershing CEO in Oct. 2007.
Over the last nine years, Pershing's assets under custody have surged from $54 billion to $665 billion, partially on the strength of loosening RIA asset definitions. See: The old trick of new math Pershing used to make its RIA assets in custody soar from $200 billion to $615 billion in one year
Messages from the PATH
During lunch with Tibergien, his wry amusement with this Website's "continued obsession" with his eventual retirement also prompted him to openly mull whether other executives get asked about stepping down with the same degree of frequency.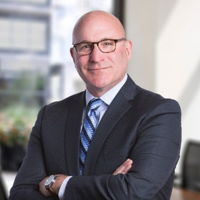 Back on the PATH train -- the easiest way to cross the Hudson River, without a car -- RIABiz quickly acted on that broad line of inquiry, took it a step further, and got in touch with Schwab to see if it had a succession plan in place for Bernie Clark, head of its advisor services.
When asked if Schwab is considering Clark's future, the firm replied swiftly.
"As a matter of policy, [we] don't comment on rumors or speculation, which I am sure you can appreciate," says spokesman Rob Farmer, via email.
Farmer's fellow spokesman, Glen Mathison, however, confirmed that Clark in fact just got a promotion of sorts. For the first time in his career, he will now report directly to CEO Walt Bettinger as part of the recent restructuring.
At TD Ameritrade, the opposite of a death watch is underway as buzz grows that Tom Bradley -- sent to an early career burial -- may rise Lazarus-like to head a firm where RIAs constitute 75% of net new assets. Tom Nally currently heads the unit.
---
Fidelity's David Canter and Schwab's Bernie Clark predict M&A price peak for RIAs
---
Fidelity's David Canter and Schwab's Bernie Clark clashed on micro-tactics, but ominously agreed on a point of macro-doom. Clark is a subscription pricing bull; Canter isn't, the two RIA custody heads revealed in back-to-back interviews at In|Vest.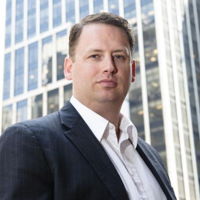 The executives agreed that an imminent market correction is set to spark a fresh wave of M&A moves by large RIA acquirers. RIA principals now looking to sell their businesses may have missed the peak of the pricing gravy train and will now be forced to accept a price below their expectations.
The two custody executives disagreed, however, on the extent to which fee compression is already nibbling at RIA bottom lines, just when their chance for a big final payout starts to diminish.
Clark argued that RIAs were successfully holding out against downward pressures, albeit by defensively adding ever more services.
Canter suggested that Fidelity-custodied RIAs have already taken a single-digit, basis-point hit. Many are already casting about for a new means to ensure their revenues remain stable, with flat fees under consideration at a number of firms.
Their second major note of doom focused on an eventual market correction. Asset depreciation will hand RIAs a bloody nose, at least those dependent on AUM-based pricing.
By driving down the value of their firms, RIAs will potentially turn to lower fees as a means to boost growth, they said.
Step right up
Canter, the first to speak, noted the "bull-market for advice," but quickly revealed Fidelity sees only one road--down--for advisory fees and practices prices. See: Goldman Sachs closes United Capital deal and Matt Brinker, Joe Duran's wingman, exits with social media swan song on same day.
"M&A is hot ... [but] many advisors may have had their fees peak last year," he said. "Sixty-three percent of 410 RIAs surveyed by Fidelity made changes to their pricing structure, and some had considered flat-fees and retainers."
"If fees are going to compress, how you charge changes the market," Canter added, noting that Fidelity-custodied RIAs have cut fees by an average of three basis points
Yet, the M&A market for RIAs is tearing ahead and is set to break the 200-deal barrier--a record--by year end, according to a recent report by Echelon Partners.
At least 101 deals took place in the first two quarters of 2019 compared with 181 deals in 2018.
Indeed, the pace of deal-making continues to accelerate, according to the latest report from San Francisco-based consultancy DeVoe & Co.
Valuations are a particular driving force for the merger-and-acquisition increases. "RIA valuations are officially at an all-time high," DeVoe CEO, David DeVoe said in an article in Financial Advisor Magazine.. "Over the last several months, valuations have hit new highs and have attained levels I have not seen during the 16 years I've focused on RIA M&A."
There's no slow-down in sight, says DeVoe. "There should be even more M&As in the future."
But the report echoes Canter's and Clark's concerns the prices have peaked, noting that average deal price has declined, a fact the report attributes, in part, to keener negotiating on behalf of buyers.
'This is going to weigh'
Like Canter, Clark accepts that a market correction is coming sooner rather than later. But the Schwab executive argues that -- if anything -- this is likely to boost acquisition, at least in the short-term -- an argument supported by Echelon's figures.
Such considerations -- and the macro-threats both he and Canter foresee -- makes brokering M&A deals a strategic concern for Canter and Clark, who oversees Schwab's custody arm for 7,500 RIAs.
Schwab RIAs hold a combined 47% of the assets on the firm's ETF platform.
There's not going to be a massive "wave of consolidation," but some firms will start to dominate, says Clark. "We will [also] see RIAs grow rapidly during the downcycle."
Big firms buying as a trend isn't going anywhere, and as principals age, they may have to sell, even if values are declining, Canter adds.
Dynasty Financial Partners' CEO Shirl Penney agrees.
"[A forthcoming] downturn could accelerate M&A, as some [firms] might panic when they don't get the valuation they're expecting," the New York City outsourcer says.
"When the downturn happens, it'll readjust valuations on a more rational basis. If you have thin margins, think what will happen with a 20- to 25-basis-points correction."
But the elephant in the M&A room is that nobody wants to buy a book of business that's rapidly aging. Unless advisors can start getting younger clients, they're in trouble, says Jackson.
"Ninety-five percent have at least 50% of their clients in distribution mode … This is going to weigh [on the price you can get]."
---
---