Marcia Wagner: I do not anticipate a rush by plan sponsors to modify their investment platform.
Brooke's Note: No wonder the SEC can't come up with a standard to impose on stock brokers that puts the interests of investors ahead of salespeople. It revealed its biggest concern on June 18 when it listed "capital formation" as the top reason why private funds should be allowed to collect assets from investors in 401(k) plans. Never mind that this plan is likely a nonstarter, even as the DOL stands meekly by. Consumers and plan sponsors aren't likely to bite. So what's going on? None of the possible answers seem all that good. The worst one is that SEC people are busy lining up very rich friends who love to hire ex-SECers who see things their way. Maybe that is jaded. There are arguments to be made, after all, that alts have a place in a pension plan. But the SEC isn't wasting much energy making that case. What's good for Wall Street's efforts to put capital in opaque, expensive and illiquid investments is good for ... the country?
Wall Street could soon be conjuring up alternative investments for 401(k) plan sponsors--if federal securities regulators slash the final obstacles preventing alt makers from tapping the $4-trillion defined contribution retirement plan market.
Traditionally, the Department of Labor (DOL) takes the lead on 401(k) regulatory matters; so far, the agency has been silent on the issue.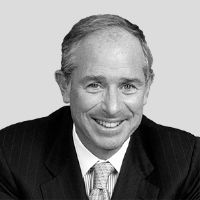 But that hasn't stopped the Securities and Exchange Commission (SEC). With much huff and puff--but limited 401(k) authority--the SEC disclosed on June 18 it is taking steps to ease restrictions on who can buy and sell private funds to 401(k) plan sponsors.
"The SEC doesn't have direct jurisdiction over plans. Nonetheless, it can write rules that can affect investments in plans," explains Fred Reish, an ERISA attorney and partner with DrinkerBiddle.
Big-time private equity firms like Blackstone and their white shoe lawyers, Ropes & Gray, roundly praised the SEC's efforts in a recent article in a Financial Times newsletter. Blackstone CEO Stephen Schwarzman said getting private equity into 401(k) plans is a dream of his.
"This is an opportunity that people have been interested in for a long time," Josh Lichenstein, Ropes & Gray partner, told the publication. See: After lassoing Banyan and Silver Bridge talent, Ropes & Gray launches $2.7 billion RIA to extend its legal brand to financial advice
Exotic equals toxic?
Whatever the SEC comes up with, ERISA attorney Marcia Wagner, of Wagner Law Group in Boston, thinks plan sponsors and participants will have negligible interest in exotic investments.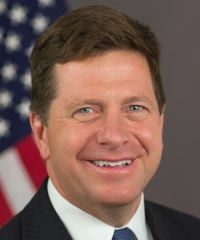 "401(k) plans do not include alternative investments, as part of their menu, in large measure probably because most participants are satisfied in investing in the plan's qualified default investment options," she says.
"Plan sponsors have become very sensitive to fee issues and these alternative investments tend to have very high fees, plus some are illiquid."
It's a whole different dynamic when defined benefit plans allocate to hedge funds and alternatives, says ERISA attorney Jason Roberts, CEO of Pension Resource Institute in Los Angeles.
"It's a sophisticated group of individuals which includes actuaries and investment managers that are pulling together to manage the common goal to support the liabilities of that benefit plan," he explains.
SEC Chairman Jay Clayton has been vocal about his support for the move, and private equity shops have shown intense interest, according to reports. See: Will the S.E.C. aid and abet fraud in 2019? A fictionalized grilling of Jay Clayton under truth ether reveals the perils
Wager believes the DOL would most certainly step up If the SEC attempts changes to its rules.
Many advisors, however, expect a much diminished response from the Trump administration DOL, especially after it refused to seek a review of a 5th U.S. Circuit Court of Appeals decision in March vacating its much ballyhooed--and hotly contested--fiduciary rule. See: How Wall Street emasculated the DOL rule with an old-fashioned end game: 'Somebody made a deal' -- and why tort lawyers are licking their chops
The SEC declined to be interviewed about why it is now making "capital formation and expand investment opportunities" an agency priority.
The DOL also declined to comment on its view of the SEC's efforts to get more alternative investments into 401(k) plans -- or whether the SEC is infringing on its jurisdiction.
Fumbling alts
The Employee Retirement Income Security Act of 1974, also known as ERISA, has long been the final word on retirement plans.
Under the auspices of the DOL, it has permitted hedge fund and private equity investments in defined benefit (pension) programs, which are managed by professional investment advisors. But the investments have been considered questionable for 401(k) investors, who may not be sophisticated enough to understand them.
Even professional managers have been flummoxed by alts.
The California Public Employees' Retirement System (CalPERs) was slammed by the 2008 financial crisis, racking up $100 billion of losses. The crisis exposed corruption, bad real estate deals and an over-indulgence in hedge funds, private equity and active management, according to local reports.
But CalPERS is, once again, edging back into alts to make up a persistent funding shortfall.
It unveiled plans in April to adopt a new private equity investment model to boost returns and reduce costs, according to Pensions & Investments. Private equity is expected to outperform public markets, even though overall returns are edging lower. See: The exit of CalPERS' turnaround CEO Anne Stausboll raises the question of whether the pension Goliath's changes are too little, too late and mostly superficial
If the SEC clears the deck for alt investments in 491(k) plans, Wall Street will have to engage in substantial engineering to come up with the right products. Alternative investments are typically expensive, illiquid, opaque and unavailable in denominations conducive to the trickle of 401(k) contributions made by workers.
Inscrutable investments
Currently, the SEC's rules state that participants must be "qualified investors" to purchase alts and that only Series 7 advisors can sell them. The SEC is considering loosening the definition of a qualified investor, which could open the door to 401(k) participants.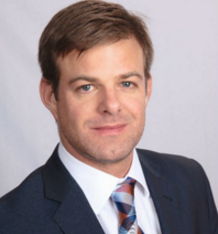 "If the definition of a qualified investor is expanded to include certain 401(k) plan fiduciaries, the Series 7 representative can pitch to them," says Louis Harvey, president and CEO of Dalbar Inc.
An accredited investor must have annual income in excess of $200,000-- $300,000 for joint income--for a two-year period with the reasonable expectation of earning the same or higher income in the current year. Or they can have joint net worth of $1 million-plus.
Accreditation aside, RIAs and employers have little incentive to risk adding inscrutable investments.
"It's much more common to have plain vanilla funds because we're creating a menu for participants to choose from."
Harvey cautions: "The plan fiduciary will have to make the determination that the alternative is a prudent choice for the plan – subject to the DOL, RIS and potential litigation in the event of a loss."
On the upside, "large pension plans already use alternatives, so the SEC change could bring them down market," he says. See: How Fidelity used a robo-advice exemption to stick the landing as a fiduciary to 401(k) participants after the tumult of the DOL rule
IRS red flags?
Alternatives could even raise red flags at the Internal Revenue Service. It might have a concern about an investment option being offered to a limited group of employees who are disproportionately highly compensated, Wagner says.
"So, in the short term, even if the SEC modifies the rules with respect to accredited investors permitting plan sponsors to offer alternative investments as part of their investment platform, I do not anticipate a rush by plan sponsors to modify their investment platform."
But once the genie is out of the bottle, anything is possible.
---
Mentioned in this article:
---
---
---
Jeff Spears
Unfortunately it is easier for regulators and RIAs to say "no". A further examination could prove that our "no" are enriching ETF providers and DFA and missing good opportunities provided by other firms. Endowment managers have known this for years.
Jamie McLaughlin
Another example of the "capture theory" at work as the SEC does the bidding of the asset management industry, a manufacturing and distribution complex. What the public at-large needs, most particularly 401(k) investors, is impartial advice. Plan sponsors beware!
brooke southall
Jeff and Jamie, If I were on the Harvard debate team, these are the exact summations of the two sides I'd give. 1.) Good in theory for sure. 2.) Buyer be extra wary. Thanks, Brooke