Ashish Braganza got a crash course in investments at OppenheimerFunds. Before that he spent five years at Lenovo, which took fading brands like Motorola and IBM PCs and built them back into world beaters.
Brooke's Note: LPL Financial announces earnings later today and ebullient expectations already have the shares dancing near new highs. Here is a company, whose shares trade at about $87, that seems to be finding itself under a new CEO in Dan Arnold. See: LPL Financial shares zoom to all-time high of $77, after new CEO lets brokers sell like hell, and RIA custody and OSJ contracts achieve new balance Much of that advance is being accomplished with fairly minimal attention to all the buzz-wordy enhancements (or pseudo enhancements) tossed around by other big advisor "platforms." AI, digital, big data...blah-blah. But here comes a designated executive, Ashish Braganza, to take all that on. It brings to mind LPL's hire of chief technology officer, Victor Fetter. He came from Dell. Ashish comes from a bigger laptop maker, Lenovo -- albeit by way of OppenheimerFunds. His stop-off in mutual fund land is likely to prove a very helpful internship. LPL's success could fuel the kind of budget that'll help him shepherd data in useful ways for advisors and investors.
LPL Financial has hired Ashish Braganza to head up data, analytics and innovation, a move designed, ultimately, to ramp up annuity sales and reduce "friction" between advisors and clients with better software solutions.
Braganza's hiring comes just six months after LPL paid $28 million for AdvisoryWorld, a fintech company that provides institutional level data to the wealth management industry. See: LPL Financial's $28 million cash purchase of AdvisoryWorld solves one big problem: Now it can make sure the proposal software includes annuities in its proposals
"I am excited and energized to be able to leverage the power of data analytics to identify and remove friction in each interaction with advisors," Braganza said in a statement announcing the move.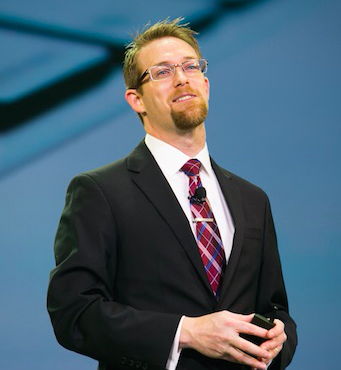 Friction among advisors and clients is a problem, said Bill Winterberg, founder and president of FPad.com, which provides news, insights, and thought leadership on financial planning technology.
LPL, which has $706 billion of client assets, has a number of ways to smooth interaction between clients and affiliated advisers, "all the way from onboarding breakaway brokers to facilitating model investment management by providing a consolidated model marketplace," he said.
Joel Bruckenstein, founder of the T3 conference, says a number of factors come into play. See: T3, held in two-cow town, churns out big news -- much of it about Apprise Labs, RightCapital debuts-- as industry shifts to planning from portfolio management
"It's about software and how you use it. How long does it take to onboard the client? Do you end up getting hung up because digital signing process doesn't work, or isn't as smooth as it should be?"
Bruckenstein says one of the key problems facing the financial services industry is its inability to use data properly. See: LPL replaces the great Bill Morrissey with UBS' digital whiz
"I think there's an industry wide trend where we've got all of this data and we haven't done enough as other industries to take full advantage of the data. Now, we're starting to see a trend where we're waking up."
Upping the game
But critics say adding one person to its staff is equivalent to setting sail on a vast data ocean in small rowboat.
LPL has no choice but to ramp up its data, Bruckenstein says.
"Everyone is trying to do the same thing, which is up their technology game," he says. "Everyone acknowledges that big data and AI will play a role in the future."
But it's hard to tell how much one person can do to overhaul data, he adds.
"This is one step in that direction. We don't know their commitment and how much money they'll spend. All of this is one hire, but I'm assuming they've got infrastructure in place," he adds.
Steve Lockshin, principal of adviceperiod.com, agrees LPL's real intent will be measured by the size of Braganza's budget. "The main question will be if they spend money to build out the solutions to implement what they learn."
LPL spokesman Jeff Mochal added that Braganza will have an experienced team on hand. "Ashish is leading a team of more than a dozen people who manage advanced analytics and business intelligence, among other things. He's not an individual contributor."
He declined to elaborate on Braganza's budget, but said Braganza will use data to help advisors make sales.
The big hassle with annuity sales is the difficulty advisors have in using annuity sub-account information to generate proposals to end investors, sources say.
"We have a desire to be more data-driven as a firm and Ashish will help as we continue to build that muscle. He'll focus on data strategy, governance and data management. He'll also play an important role as we bring more data analytics to our clients for the benefit of their practices," said Mochal.
Braganza started his position June 24 and hailed from Oppeneheimer Funds Inc. where he was senior vice president and head of client insights and analytics. Prior to that, he was a director of global analytics and business intelligence for Lenovo Group Limited.
Annuity push
LPL has been upfront about its drive to bolster annuity sales -- a mainstay of its revenues and profit margins.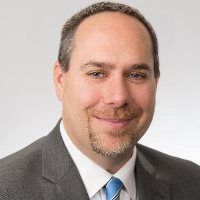 The Fort Mill, S.C.-based broker dealer purchased AdvisoryWorld in large part so that it could broaden its annuities sales. Hiring Braganza and creating this position shows that LPL intends to use him to make that happen.
Braganza reports directly to Burt White, LPL's managing director of investor and investment solutions and chief investment officer, who candidly spoke in December about the advantages of working annunities more closely into every discussion with clients.
"We'd love to integrate annuities [into the initial client proposal]," White said in December. "We're the largest distributor of annuities."
While, LPL's press release didn't offer specifics on what types of products it intends to use its data for, it is clear that LPL wants to improve its product sales.
"With his passion and experience, our advisors will benefit as we enhance our analytics-based approach to developing and the products they utilize every day," White said in the release.
Creating products
LPL vagueness makes it hard to analyze whether it can translate data wizardry into product engineering and sales, said Winterberg in December about the challenges of annuity sales.
"Products could be anything: ClientWorks, the LPL website, LPL research, LPL payout information to reps... all of those 'products' can be enhanced with data analytics."
LPL also declined to state Braganza's age. But his LinkedIn profile shows he received his MS in marketing management in 2006 and would likely be in his mid-30s.
Braganza has expertise is jn digital analytics, data sciences, business intelligence, audience management, personalization and optimization, machine learning, data visualization, data management and engineering, according to his LinkedIn page.
Before jumping to LPL, he spent only a year as senior vice president and head of client insights & analytics at Oppenheimer Funds and five years as director, global analytics and business intelligence at Lenovo. Lenovo has proved hyper-adept at taking dying brands and reviving the. It acquired IBM's personal computer business in 2005 and became the world's biggest maker of PCs. It also bought Motorola Mobility from Google as of 2014 was the largest vendor of smartphones in Mainland China.
---
Related Moves
September 24, 2019 – 2:02 AM
---
November 5, 2018 – 8:06 PM
---
September 26, 2018 – 5:25 PM
---
---
Mentioned in this article:
---
---
---
Paul Nalbandian
A step in the right direction following the AdvisoryWorld purchase and integration onto the ClieintWorks platform. Now how about LPL Research opinion on Annuities and inclusion of annuities in model portfolios. A much needed and well over due step.