Walt Bettinger: We believe this relationship makes so much sense for everyone involved."
Brooke's Note: There will be more to this story -- including from us next week. This is Schwab's biggest M&A deal since US Trust and surely it potential is terrific. Schwab and USAA literally plan seek the 12 billion of 13 billion USAA members who don't do investments with USAA as a duo with semi-interchangeable brands. On the Wall Street call, everyone from Walt Bettinger on down emphasized that this partnership will work because the Texas insurer and the San Francisco broker have pretty much the same culture. But do they really? And will USAA feel good about Schwab's success if -- it really starts to convert millions and rake billions in assets as USAA stands by as a car insurer? Nothing ventured. Nothing gained. More is being ventured than meets the eye here and less is known by Schwab about USAA and vice-versa than either side truly appreciates.
The Charles Schwab & Co. is buying USAA's Investment Management Company for $1.8 billion -- a price inflated by a key kicker USAA added to the transaction: Schwab gets a marketing key to the henhouse of 13 million members.
The San Francisco broker is adding one million new accounts and about $90 billion in client assets in a deal expected to close during 2020 - maybe as late as the third quarter. Those $90 billion of AUA break down to $67 billion of self-directed assets and $23 billion of managed accounts. The brokerage assets throw off 30 basis points annually. The managed accounts are exceptionally lucrative with average fees of 100 basis points -- substantially higher than what Schwab itself charges.
USAA's brokerage services and managed portfolio accounts will be converted to Schwab's platform at the close of the transaction.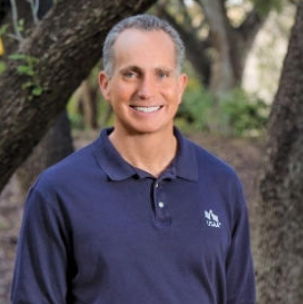 The deal -- predicted confidently by the Wall Street Journal (pay wall) on July 25 -- follows hard on the heels of Victory Capital's purchase of USAA's mutual funds, which it closed earlier this month. See: Victory Capital to pay $1 billion -- of mostly other people's money -- for USAA mutual funds and use of its sweet brand-- Victory who?
People included
It also seems to hew to the blueprint set out by the Brooklyn, Ohio, mutual fund roll-up--including staffing plans. "Schwab plans to offer roles to a significant number of USAA employees to continue to serve its members," the Schwab release states. The company said it was about 400 people who would make the switch on a conference call. Schwab will dedicate an additional 100 staff to its USAA segment.
Schwab, like Victory, says the USAA inefficiencies are rife and that it should quickly eliminate $100 million in expenses.
One difference: Schwab, unlike Victory, will at least partially use its own brand. That said, its executives equivocated on the call with Wall Street analysts to say that the products may be marketed as USAA products but then, upon conversion, the investor will do business with full-on "Schwab."
USAA's other non-insurance financial business, $82-billion USAA Federal Savings Bank, is under probation with the Office of the Comptoller, after the regulator found that was was being run too loosely for its standards.
USAA will take a good chunk of the $1.8 billion from Schwab and pay its members, said Stuart Parker, CEO of USAA in a letter to those members.
Because USAA is a a Texas Department of Insurance-regulated reciprocal inter-insurance exchange -- namely a mutual firm -- its members own it and are entitled to cash that goes beyond immediate business needs.
USAA earned about $40 million in 2018. Its executives earned about $25 million with Parker's take at about $4 million.
Furthering interests
The company went into the investments business back in the 1970s after being formed as an insurer in the 1920s. It got into banking in the 1980s.
None of its financial businesses ever approached the success of its platinum insurance business. The firm has given little indication why it is suddenly liquidating its mutual fund, managed accounts and brokerage assets.
Sources tell RIABiz that it likely relates to its very narrow charter as a self-insurer for the military, and how such a charter was stretched by extending the company's reach into investments.
USAA CEO Stuart Parker, who took over in 2012, says indeed that the sale proceeds will "further" the interests of members.
"Net proceeds from this transaction will be used to further benefit the membership. For example, USAA will invest appropriately to improve the competitiveness of its banking and insurance products, as well as look to distribute an appropriate amount in the annual member distribution process."
Ironically, Parker joined USAA as a financial planner in May 1998 and served as president of Financial Planning Services from 2004 to 2007.
Simpson Thacher, a New York City law firm big in M&A, handled USAA's investment assets sale to Schwab. The law firm has also represented the underwriters in Google's $2.7 billion IPO.
12 million warm leads
Though such an asset haul is a drop in the bucket for $3.5-trillion Schwab, the deal will be a real rainmaker -- namely Schwab is now the exclusive wealth management and brokerage provider for USAA members by means of a long-term referral agreement, effective at closing.
Few details were provided about the nature of that agreement and it was also a right-of-solicitation achieved by Victory in its deal. One plus for USAA is that Schwab will now hawk its annuities with dedicated personnel. USAA also stands to make referral fees from the investors it is able to steer towards Schwab, the companies disclosed on the call.
USAA has 12 million members who use its insurance, although only a fraction were ever cross-sold investment services. See: Victory Capital squeezes costs out of USAA mutual funds following acquisition, but Schwab may walk off with brokerage, wealth manager in purported $2B deal
It's that larger relationship that Walt Bettinger, president and CEO of Schwab, references in his remarks in the press release.
"We are honored to be entrusted with serving the financial needs of USAA's members," he says.
"We have long admired USAA's mission to enhance the financial security of our country's military service men and women and their families. We believe this relationship makes so much sense for everyone involved."
Bettinger had previously hired USAA veteran Terri Kallsen to head Schwab's retail brokerage, though he parted ways with her earlier this week. See: Walt Bettinger axes current and former Schwab retail chiefs, Terri Kallsen and Andy Gill; funnels responsibilities to Jonathan Craig, for now
Existing cash flows are not expected to add much to Schwab's bottom line for at least a year, maybe two. The release calls it "modestly accretive to EPS on a cash basis by year one and on a GAAP basis by year two." A key revenue source for Schwab will be the $7 billion that USAA members currently invest in a USAA money market fund. Schwab will immediately sweep those assets into its bank where it can realize higher profit margins, the companies disclosed on the call. It even went further and said that 95% of all "synergies" will be realized by moving that mound of money to its bank.
The relationship certainly seems to make sense for Schwab, which has long sought ways to bolster its wealth management efforts through call centers and branches. It'll use some USAA staff.
High bar
"We know USAA's talented employees have set a high bar for its members. We believe Schwab's commitment to value, service, transparency, and trust strongly aligns to the USAA community's expectations."
But Parker allows too that his firm is better off sticking to insurance and leaving financial services to a specialist.
"This agreement with Schwab can help enhance our members' financial futures with a client-first approach that offers access to more choices in investment products," he says.
"USAA remains focused on providing award-winning customer service and advice on products and services across property and casualty, banking and life insurance."
The deal seems to have few contingencies standing in the way. Schwab expects to buy USAA's wealth business out of its cash drawer.
---
---
---
By Invitation
How does Schwab's purchase impact the assets that Victory (thought they) were getting?
brooke southall
Yes, I know it's confusing. But Victory bought the mutual funds assets and got those fees. Schwab bought the brokers who sold those mutual funds -- and other investment products -- and got those fees as its revenues. so, in some cases, it seems the same assets got sold twice.
dennis dugan
speaking personally, I've been with USAA for 51 years (banking and all insurances) and with Schwab for about 30 years (investing). This arrangement should be good for both firms and their customers as it plays to each of their strengths in servicing customers' needs.
Mark. Hand
Thanks to great people like Charles Schwab investment will always remain .What do we have without good concise investment in the future