Terri Kallsen perhaps never stood a chance.
Brooke's Note: The general thinking on Schwab CEO Walt Bettinger is that over the years, in general, he just keeps getting better at his job. These two firings of Terri Kallsen and Andy Gill -- brutal as all dismissals are -- seem to support that way of thinking. The source who tipped us off about these executives's terminations had actually been communicating that it was coming -- at least in Kallsen's case -- for a very long time. So many people inside Schwab's retail division were displeased with Kallsen and her management style, he said. Gill wasn't the kind of person who made people mad but he was not known to move mountains. Of course, the harder part still remains for Bettinger. Who (besides RIAs) will shape and direct Schwab's effort to provide planning and investing services directly to American consumers? In Schwab's past when things weren't going the way founder Charles Schwab liked (think David Pottruck and US Trust), he stepped in himself. With Bettinger's experience, it's something he might ought to consider -- especially in light of the onslaught of new competition, talent shortages, rapid business model changes, shrinking margins and automation adding complexity to the task and mission.
Charles Schwab & Co. is cutting loose top executives Terri Kallsen and Andy Gill amid a massive "organizational restructuring" and has slashed its popular annual Hawaii trip that was a reward for top staffers.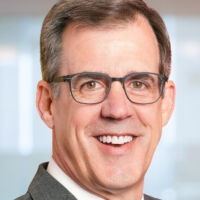 The San Francisco firm confirmed Tuesday that as part of its restructuring, Kallsen, who was investor services executive vice president, and Gill, who was chief marketing officer, will be leaving Schwab this week.
Gill had been at Schwab for 16 years and shuffled around in a number of posts. Most recently, he was executive vice president of marketing. He had been co-head of retail with John Clendening until 2015 when Kallsen replaced him. She had joined Schwab in 2012. See: Schwab promotes relative newcomer Terri Kallsen to head retail, with John Clendening getting the golden parachute and Andy Gill transitioned
Meanwhile, Jonathan Craig, will assume the duties of both executives "while a new organization structure is determined," says Schwab spokesman Glen Mathison.
Mathison did not rule out the possibility that the former positions of Gill and Kallsen will not be filled at all. Kallsen and Gill reported to Craig, who now has the awesome title of senior executive vice president for investor services, advisor services, retirement plan services, and marketing.
As part of the restructuring, Bernie Clark no longer reports to Craig. He reports directly to CEO Walt Bettinger.
Chairman Chuck Schwab stoked the idea that future Schwab restructurings could not rule out a wholesale move from San Francisco. See: Charles Schwab & Co. may skip out of San Francisco entirely with Google, Facebook and Salesforce driving rents and talent costs sky high
Aloha Hawaii
Craig has been at Schwab for 18 years. The former AT&T marketing exec and Berkeley MBA has mostly served in marketing roles at Schwab. He was the firm's chief marketing officer from 2012 to 2017.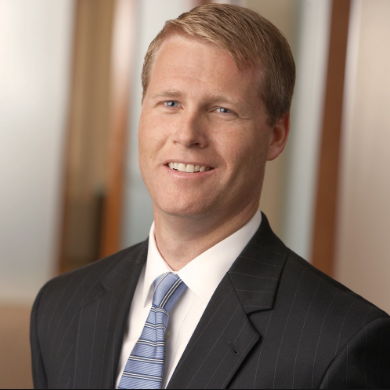 The cuts of Kallsen and Gill come a week after the Wall Street Journal broke the story that Schwab rewards its top executives with Hawaiian flings. See: Schwab Scraps Hawaii Trip for Firm's Top Employees
Mathison also confirmed in a prepared Schwab statement that Hawaii trips for top staffers had been scaled back. The decision to tweak the rewards program had nothing to do with cutting expenses, Schwab said in its statement.
"This year, our winners will receive an individual travel award and paid time-off as our way of saying thank you for their contributions. For future years, we will look at the range of options available to provide the recognition," the company said in its statement.
Industry talk suggests that these high-level cuts foretell layoffs. Schwab hinted that it may have more restructuring news upcoming but declined to say what form it will take.
"We don't have any comment at this time on rumors or speculation about specific expense actions we are considering."
The removal of the Hawaii trip is likely a smart move, says RIA Roger Hewins, president of Team Hewins in Redwood City, Calif.
"Eliminating something that looks like an old fashioned broker sales contest is a pretty good idea from a trust perspective. I can almost hear Alec Baldwin saying: 'First prize, a new Cadillac!' 'Second prize, a set of steak knives.' 'Third prize, hit the bricks pal, you're fired!'
But in its statement, Schwab says it has always tried to ensure that the program isn't "high pressure or product-specific goals."
"Trust is everything to us. We believe the change we are making is one more step we can take to ensure our stakeholders have confidence in the integrity of our approach," its statement added.
Sabbatical stays
Mathison quickly quashed another concern passed to RIABiz that Schwab is eliminating its generous sabbatical program for staffers.
In this program, staffers are eligible for a 28-day paid sabbatical after five years of employment and every five years thereafter, according to the company's online benefits manual.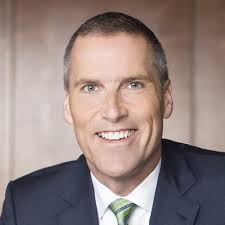 "Our sabbatical program is a core benefit of working at Schwab and not something we are planning to change," Mattison said. (In fact, when RIABiz emailed its usual Schwab PR contact, Rob Farmer, his auto-reply announced that he is on sabbatical.
Regardless of rational explanations, the Schwab executive cuts are a shock much like TD Ameritrade CEO Tim Hockey's planned departure.
Disclosed yesterday, Hockey's shock departure this coming February, underlie reasons why the mood for change is so pervasive across the so-called "discount brokers." The onus is on the absence of a way to articulate a path forward for a national wealth manager.
Just since Kallsen took the Schwab retail helm in 2015, the landscape has changed dramatically, The rise of the non-branded national RIAs like Creative Planning, United Capital, Personal Capital, Fisher Investments and Financial Engines are crowding the discounters.
Then there are formerly benign competitors like Vanguard Group, which is charging into wealth management. Other players, like Merrill Lynch, is heading downmarket with a much-bolstered Merrill Edge effort. Fidelity is also making its own wealth management push from branches.
Schwab has tried to counter with its own innovation -- Schwab Intelligent Portfolios, a $30-a-month subscription service, which Kallsen has largely overseen.
Unworkable idea
The decision to let Kallsen go may have taken place because she was placed in a no-win situation trying to revamp the company's retail branches, according to sources. She joined Schwab in 2012 and made a favorable impression in a short amount of time.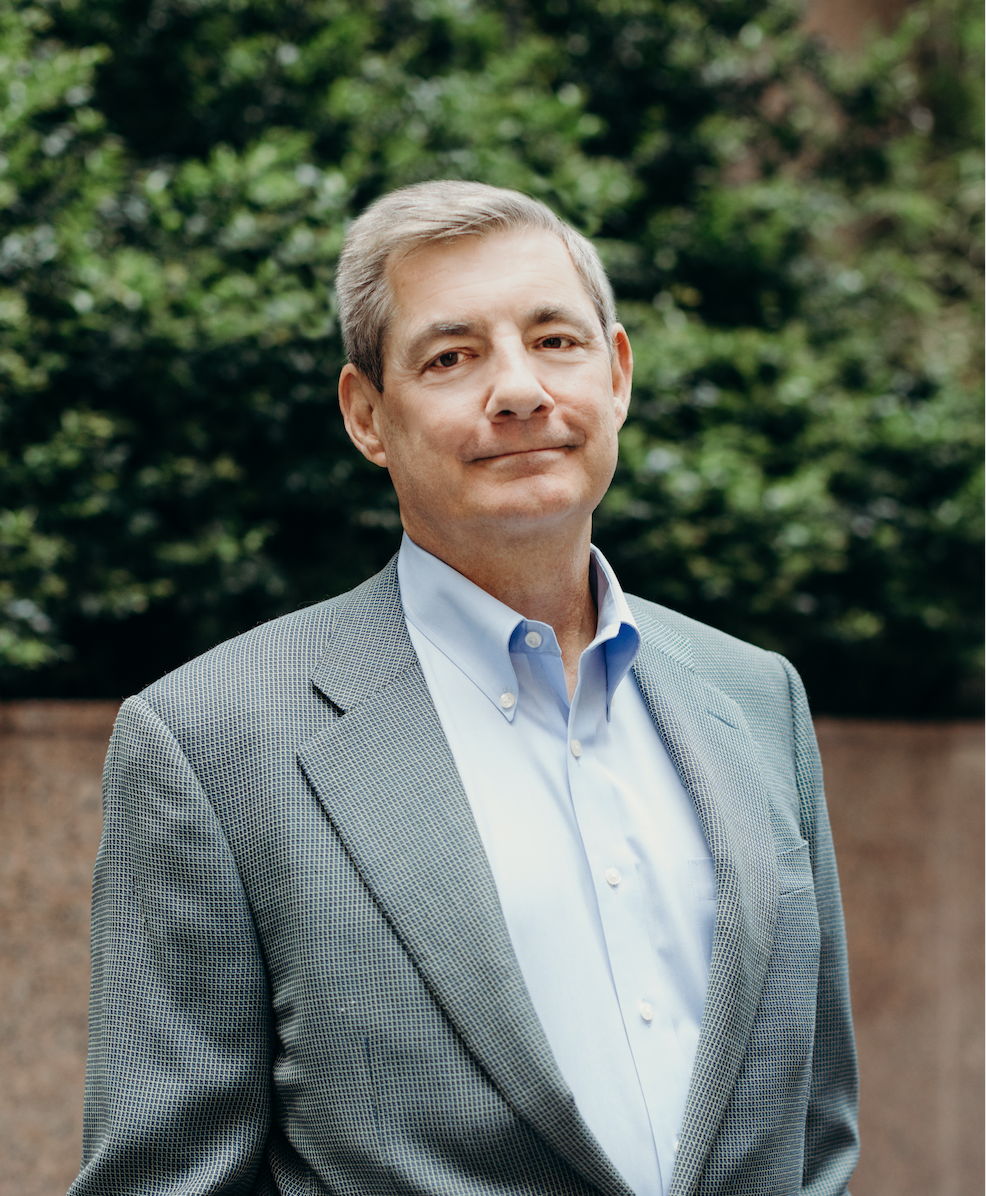 But Kallsen's original idea--to leverage Schwab's size to lure a much-expanded herd of human advisors--proved unworkable. See: Schwab's grand plan to alleviate its 300-to-1 customer-to-advisor crunch gets indefinitely shelved
The head of retail has been a revolving door at Schwab for several years, one source says. Kallsen never really earned the trust of Schwab advisors or connected personally, a source says. But her demise is nothing new and maybe even a rite of passage.
Andrew Salesky had headed up retail and Gill and John Clendening were co-heads before Clendening was fired and Gill was demoted.
To the outside world, however, Kallsen appeared on top of her game.
She was named San Francisco Financial Woman of the Year in April by the Financial Women of San Francisco. This award is the organization's highest honor, and she will give her speech in October.
Kallsen oversaw more than 350 retail branches at Schwab and also served on the board of directors of Charles Schwab Trust Co., the Charles Schwab Foundation and the College of Saint Benedict.
Savviest CEO
Still, it's possible Schwab's president and CEO Walt Bettinger, who once headed retail at Schwab, does not suffer mediocrity at this most essential of Schwab posts, said the source, who asked not to be named to speak candidly.
"Walt Bettinger gives you a ton of rope to run it your way, and when it fails, he doesn't hesitate to let people go. He ran retail so he knows it well."
Kallsen's and Gill's removal could also be related to possible negotiations--as reported by The Wall Street Journal on July 15--to buy USAA's brokerage and wealth management operations for about $2 billion.
The deal, which could be reached by the end of July, could bring an additional $100 billion of assets from USAA, the story said.
But if Schwab simply says it's cutting costs, believe it, says Karl Heckenberg, CEO at Emigrant Partners LLC and Fiduciary Network.
"Walt Bettinger is one of, if not the savviest CEO in the industry and has been looking ahead at the future of the industry since the crisis," he says.
"He built the bank after the crisis and has been preparing for a zero to even negative commission trading environment. These changes at Schwab seem to indicate some sensible belt tightening going into a what's likely a lower return environment."
Hewins says that Schwab's tweaks have the right intentions:
"I do think Schwab is right to focus on trust and price, in that order. Extremely competitive business, most of it commoditized, they have to keep driving cost down, and sending the message that getting costs lower is essential."
---
---
Mentioned in this article:
---
---
---
kevin starkey
When the forecast calls for a recession, these cuts and corporate disorganizational moves just make sense...well they make sense to someone!
Horace Moning
Hi thank for the reading but I want help opening an account to invest with thank you.
Brian Shenson
They were not axed. Teri and Andy left voluntarily to pursue other opportunities. Opportunities which I cannot get into at this time, but which you will hear about in the future.
Ben
Best company I ever worked for.
DEX
September 11, 2019 — 8:01 PM
The buck has to stop somewhere (beneath me).
James Richards
October 15, 2019 — 3:12 PM
Sounds to me like the all male bank does not like women. What a crock of poop. I would sue them for gender discrimination.
---