Tim Hockey: I don't think we disclose it. No, we don't and even if I knew it, I couldn't tell you. But I don't actually know offhand. We don't disclose it, sorry.
Brooke's Note: The TD Ameritrade RIA custody business is a big deal to the RIA business as a whole. It's the last of the Big Three custodians that still makes RIAs (it says) its chief, if not sole, means of servicing high net worth investors. Many of the 7,000 RIAs who use it would cite that differentiator on a short list of what they like about the Omaha-based firm. But TD's commitment to stay in its lane is important to non-TD RIAs because it serves as a check on just how far Schwab and Fidelity will go in competing for investors. It also forces them to offer better srvice to make up for the sort of open-marriage policy they embrace. As Tim Hockey plans his final steps out the door, he has been all over the place on this issue during his tenure and he was again yesterday on the call. Chris Shutler of William Blair simply asked for a split in net new assets ($19 billion) between RIAs and TD retail. Hockey gave at least three answers but ultimately stonewalled. That suggests to me that the answer to the question (which we already pretty much know) is something he finds uncomfortable. Yes, RIAs provide as much as 80% of all NNA. So as much as RIAs need TD, TD needs RIAs. Fred Tomczyk knew that. Joe Moglia knows that. Hockey never showed much sign that he grasped it. If you are in wealth management and don't grasp RIAs, your career may take a sudden turn.
In a shock both to outsiders and insiders, Tim Hockey no longer represents where TD Ameritrade's puck is headed -- perhaps in part because of an off-sides play with RIAs. See: Tim Hockey leaves baffled analysts (and everyone else) probing for answers to explain abrupt departure plan as TD Ameritrade CEO; It's about... nothing!
As part of its earnings report, the Omaha, Neb. firm bluntly announced that its board of directors had decided to trade in its new CEO in exchange for a leader better suited to growing the company.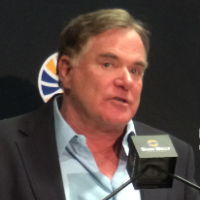 "The company's board of directors and president and Chief Executive Officer Tim Hockey have made the decision that he will leave the company upon the appointment of a new leader to guide its next phase of growth," the company's statement read.
TD Ameritrade hired Hockey as CEO only two years ago, in Feb. 2017, a few months after buying Scottrade. He was hand-picked by former TD CEO Fred Tomczyk, observers say. See: Fred Tomczyk to retire as CEO of TD Ameritrade
Hockey seemed to embody the best of two CEO leadership worlds because of his ties to bank ownership but also a tweeting persona and healthy cycling lifestyle relatable to younger investors and employees. See: New TD Ameritrade CEO, fresh from bank, will 'reassess' putting TD brand on products and redefining open architecture
"I'm shocked. It seemed that Tim Hockey was an experiment in bringing in a different kind of executive," says Tim Welsh, president of Nexus Strategy. "Tomczyk was more the typical Wall Street guy."
Backtracking
Not only was he groomed during a long career buildup at TD owner, Toronto-Dominion Bank in Canada, but his persona suggested a modern kind of executive with a feel for next generation staff and investors.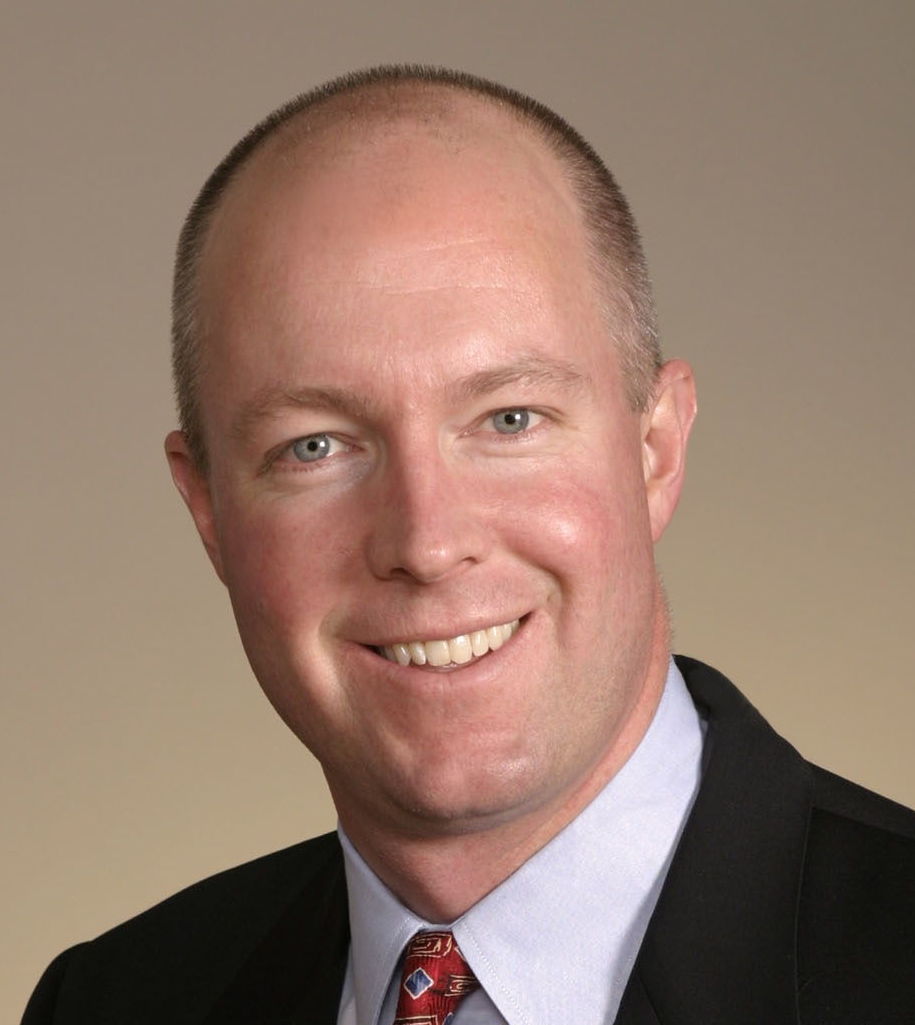 "He played a key role in the successful integration of Scottrade and has taken important steps to position TD Ameritrade for long-term success," said TD Ameritrade chairman Joe Moglia. Moglia was hired as CEO of TD Ameritrade in 2001. During the next seven years, he grew its market cap from $700 million to $10 billion.
What Moglia omits mention is how Hockey managed TD Ameritrade's most profitable and fastest growing business -- RIA custody, which he is intimately familiar with both as its customer and overseer. Moglia's serves as chairman of his own RIA, Capital Wealth Advisors, which manages more than $1 billion from Naples, Florida and has about 29 advisors, according to its ADV.
TD Ameritrade serves 7,000 RIA firms with about $600 billion of assets in custody. The firm has never disclosed precisely what RIA assets it holds but hints that it's about half of its total.
Hockey put off many RIAs by floating the idea that TD might go back on the company's vow -- namely, to eschew Charles Schwab & Co.'s practice of using its branches to sell wealth management directly to high-net-worth investors. See: TD Ameritrade alerts RIAs all referrals of less than $750,000 in assets may stay in-house -- a knock softened by a more RIA-friendly incentive structure
Though Schwab, these days, largely navigates the potential channel conflict, it's a different matter for TD because it attracted RIAs from Schwab (and Fidelity) with the explicit promise to stay in its custody lane.
"It's a real thing," Welsh says. "Everyone said: Hockey's going to have to walk that back."
Far from walking it back, Hockey ran it back in February at the TD's national RIA conference to cheers and he acknowledged being chastised by RIAs.
"The message that came through loud and clear is: Don't compete with me. We've been ambiguous about this in the past. … Our strategy is clear, we will not compete with you."
Hockey also oversaw the decision by TD Ameritrade to keep a greater take of fees generated by accounts referred to RIAs. See: TD Ameritrade shocks RIAs most accustomed to its largesse with a letter, a contract and a tight deadline to sign
When Wall Street analysts asked Hockey about the RIA issue on a hastily arranged phone call, his answers became combative and erratic.
Chris Shutler -- William Blair -- Analyst
"Could you just -- so kind of a minor question. But you got to give us a sense roughly how much of your retail net new assets? And your I guess your [RIA] net new assets have been coming from new versus existing clients?"
Tim Hockey -- President and Chief Executive Officer
"I don't think we disclose it. No, we don't and even if I knew it, I couldn't tell you. But I don't actually know offhand. We don't disclose it, sorry."
Chris Shutler -- William Blair -- Analyst
All right, yes. You expect nothing?
Tim Hockey: In the industry, retail has a higher return on client assets on a higher revenue base. But both businesses have a strong operating margin.
Historically TD Ameritrade has offered guidance that RIAs generate 70 to 75% of net new assets and that recently it had climbed to 80%.
Floating names
Hockey has agreed to stay in his role, while the board conducts its search, until the end of February 2020. If his successor is named before that time, he will move into an advisory role to help with the transition.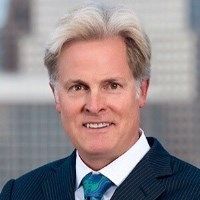 But the company underscored its sense of urgency in finding a leader who can usher in the next era of growth.
"TD Ameritrade is an important strategic investment for TD, opening new opportunities for both organizations," said Bharat Masrani, vice-chair of the TD Ameritrade board, and group president and CEO of TD Bank Group, the company's largest shareholder.
Tom Bradley heads the list of executives who may make the most sense to step in, says sources who asked not to be named.
Not only does he continue to command the full respect of RIAs, they say, but he also proved himself on the retail side, which he also headed.
"Bradley comes out of this smelling like a rose," a source says.
Bradley was pushed out during the Scottrade integration and replaced by Scottrade's top retail man, Peter DaSilva. See: A look inside the agonizing decision to cut Tom Bradley from TD Ameritrade and what doesn't seem to add up
Hiring Bradley of course demands that TD Ameritrade's board of directors swallow one bitter pill.
"They would really have to eat crow," the source says.
Charles Goldman and David Welling were also floated as possible replacements.
One step down
One area where TD Ameritrade may face issues is with its robo-strategy, a source says.
Vanguard Group, Schwab and others are making headway in the realm of "digital assets" and TD -- an early leader in selling cheap portfolios of ETFs -- may have lost a step. See: TD Ameritrade makes play to become top robo by 2016 with out-of-the-gate $100-million revenues -- albeit with some risk attached to the power play
Plus, TD continues to operate at a disadvantage because it never developed its own line of ETFs.
But for all the Monday morning analysis of Hockey's demise as CEO, it's not as if there was blood in the water.
"This came as a surprise to everyone at TD," the off-record source says.
Hockey maintained chins-up positivity in the release.
"The time I've spent working alongside my fellow Associates at TD Ameritrade has been one of the highlights of my career. Together we embarked on a journey to transform lives and investing for the better, and we've accomplished a lot. "
But his final duty as CEO may not be one of his better memories.
"We are pleased that he has agreed to remain in his role to ensure a smooth transition while we conduct our search to identify the right candidate to lead the company in its next chapter of growth," Moglia said.
---
---
Mentioned in this article:
---
---
---
Jeff Spears
Merging is a full contact sport. Hopefully the replacement will embrace the power of RIAs and ask how they can help instead of skimming fees.
Peter Giza
Eating crow on a GOOD reversal decision is akin to not following the market to the bottom because its too painful to take a loss. If the decision warrants it, get beyond the emotion and eat the bitter pill. You'll win.
---