News, Vision & Voice for the Advisory Community
The Vestwell CEO gets Rana Yared, the 35 year-old Goldman partner, on his board as part of the $30-million round she made happen
July 2, 2019 — 11:20 PM by Brooke Southall
Brooke's Note: Information, knowledge and vision are the three chief currencies of commerce in 2019. Though computers and AI are coming on strong, the principal fount of intelligence remains tucked inside people's heads. Sometimes you can buy brains. More often the deciding factor is having some intellectual capital of your own to trade in kind. That barter formula earned RIA-401(k) startup, Vestwell, full access to Goldman Sachs and its brightest young financial technology star. What the investment bank gets in return is a front row seat on what Aaron Schumm is doing to coax RIAs into being the chief overseer of America's 401(k) plans. Goldman has nothing like it in-house. A year ago, Vestwell had 100 sub-$50-million plans. Today the New York start-up has more like 350 plans, including some in the $75-million to $100-million range.  Vestwell is adding almost a plan a day.
Aaron Schumm reluctantly took a hard-stop 30-minute meeting with a friend-of-a-friend in February. It changed the Vestwell CEO's destiny and that of his midtown New York City company, as well.
The friend-of-a-friend brought along a 35 year-old Goldman Sachs technology star and discovered she wields a level of power at the company that he could never have imagined.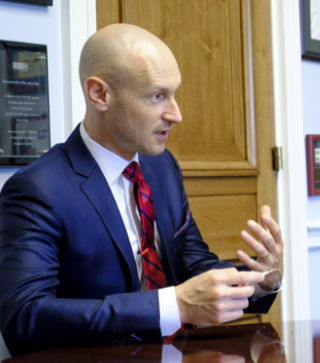 Schumm is unsparing in his praise for his new board member.
"She is one of the most remarkable people you will ever come across," he says.
Ride downtown
"Remarkable" is an understatement considering what she brought to the table after the initial two-hour meeting. 
Yared invited Schumm to venture downtown to the Goldman Sachs offices. The meeting happened a couple weeks later, and Schumm found himself being introduced to heads of every Goldman division over the course of about four hours.
What Schumm learned in those four hours in Goldman's spiffy tower was that the firm had done its homework on 401(k) plans, and that it was motivated to use its newfound knowledge to ambitiously pursue growth.  
Goldman convinced Schumm to accept its investment at a time when Vestwell had shut the door to further outside capital, at least for the time being.
Besides the palpable power of Goldman's presence, Schumm also knew that having Yared, 35, in his camp made the Goldman partnership a real engine for growth. 
Goldman has entrusted her with unimaginable responsibility.
Vestwell's play is to combine the hottest channel in the financial business -- RIAs-- with the hottest asset-making machine, 401(k)s and other defined contribution plans. The DC plans automatically invest in all markets and economies.
Vestwell provides a way for RIAs to not only manage 401(k) plans efficiently but to put their own mark on the investing process.  It's ability to deliver such mass customization got Yared's attention.
"I was drawn to Vestwell because it has developed a modern and intuitive interface that empowers advisors to more efficiently manage customized retirement plans," she said in a release. 
Yared's own Y Combinator
Yared oversees an incubator, Principal Strategic Investments, in New York and London that has invested about $1.4 billion in 80 companies; she serves on the boards of nine, including Vestwell. Two of those investments include Nutmeg, a robo-adviser, and Bud, which helps banks connect their apps and data to other financial and software firms.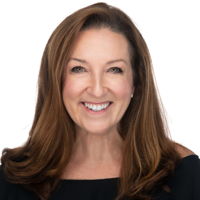 Yared, who joined Goldman as an analyst in 2006, was among the youngest to get named partner at age 34 in 2018. She was previously named managing director in 2013. She earned a BS from the Wharton School at the University of Pennsylvania and a BA in international relations from Penn, as well. She also has an MSc from the London School of Economics.
When Vestwell completed the $30-million raise, it added two new board positions to the existing five. Lori Hardwick, chairman of Riskalyze, was just named to the seventh seat.
She had previously been named to the Vestwell advisory board. Ironically, before that, she was something of a Schumm nemesis. See: Lori Hardwick steps down as AI Labs president and steps up as a gunslinging paladin for Riskalyze and other firms in new gig economy consulting role
"Lori was really my core competitor," Schumm says. "We were bumping up against each other with every deal."
Schumm left FolioDynamix in Dec. 2015 after eight years.
Now Schumm has ideas about how Goldman Sachs can leverage its acquisition of United Capital in the 401(k) business. See: Goldman Sachs readies splashy RIA retail debut as it (likely) adds $24-billion United Capital to $35-billion AUM Ayco for $59-billion 82 office behemoth; months after buying RIA lure from S&P
"We have not spoken with Goldman Sachs about the acquisition, other than a 'congrats,' he says.  "We, as Vestwell, have ideas on how we could help expand the United Capital offering in the DC space, but we haven't had a formal discussion about it."
But with Yared on his board, Schumm will likely find the firm more than receptive to his ideas. 
---
---
---
Share your thoughts and opinions with the author or other readers.
Brian Murphy said:
July 3, 2019 — 5:05 AM
Roberto Severino said:
July 5, 2019 — 11:42 AM
---
---