Martin Small: We're wildly focused on them, but they're competed away instantaneously.
Brooke's Note: In the spirit of life being short (and uncertain), a school of eaters has a dictum: "Eat dessert first." At the end of this article is a quote that probably deserves to get consumed first. Here goes: "The advisor is now the product, but the whole industry was predicated on making them the sales force, so now you're trying to make 90,000 sales people into financial planners." With that dizzying truism in mind, the roiling thoughts of the rolling revue of wealth software experts quoted at this impressive mid-summer NYC event, start to take on context. Oisin Breen traveled to New York City from his UK home to cover the event on a very RIABiz budget (and a stubborn streak found in some natives to Ireland) that found him in an apartment where the air conditioning was a Lasko fan blowing on him from a foot away -- in a heat wave. You thought you had it bad. Yet, undeterred, our correspondent missed no notable quote and captured well the drift of what the self-styled "digital" crowd of RIA software is thinking. What you hear are -- in a twist of plot -- truth tellers from places like E*Trade and BlackRock. Hear, too, Schwab's RIA custody chief calmly defend the honor of Schwab's new subscription RIA. Then there's digital people to knocking "digital." You'll still have to read the article to see who said the 'dessert' line.
At a free-wheeling In|Vest conference, Charles Schwab & Co. bore the brunt of executive ire and Personal Capital the plaudits, as a rolling revue preached on how to stand out from the crowd -- namely, by doing the same as everybody else.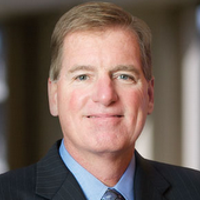 The old adage, "when cabbies start talking about the market, it's time to sell," was in full force at the SourceMedia conference, 1,100-attendees strong, in sizzling Midtown New York City.
Analysts and executives queued up to praise a holy trinity of ever-more planning, improved client-experience and fee-flexibility.
Striking a contrarian note, Martin Small, head of US wealth advisory for BlackRock, explained -- alluding to hard experience -- that digital wiring itself doesn't win market share.
"Access and customer-experience, those things are just table-stakes. We're wildly focused on them, but they're competed away, instantaneously," Small insisted. "Outcome is what's super important. Amazon doesn't get fired because it doesn't underperform."
Edmond Walters, the former founder and CEO of planning software firm, eMoney, was also keen to criticize hawkers of 'pure digital experience' as charlatans.
"[These] guys just don't get it," he said, during an early Wednesday presentation. It was partly improv theater. Walters was forced to interview himself, after his moderator no-showed -- but he proved adept at rattling provocative comments from himself.
"[Advisors] make these things happen, we make [clients] get the wealth, we make them save the money ... [we're] the catalyst to get things done," he boasted.
Duck hunting
Open season on Schwab also made its early morning appearance at In|Vest. Schwab is a dutiful long-time participant and headliner at the event. See: Andrew Salesky's tantalizing PortfolioConnect remark hints at Schwab's technology future, and 'open' or 'closed' -- that was API question at In|Vest West 2018 RIA custody panel
The San Francisco custodian, serving 7,500 RIAs and their $1.6 trillion of assets, seems to get appreciated both for gracing the conference with its gravitas and for what a big, appealing target it makes, given its challenged history in playing a vendor role in RIA technology. See: Schwab Advisor Services tosses its PortfolioCenter platform to Envestnet, in what amounts to a 'defensive' deal for both, insiders say
Barry Ritholtz, co-founder and chief investment officer of $1-billion AUM Ritholtz Wealth Management, and Betterment CEO and founder Jon Stein were quick to criticize the San Francisco-based custodian -- albeit for its own RIA, not its custody.
The pair laid into Schwab's $30-dollars-a-month Intelligent Portfolio Premium planning service, calling its pricing model "over-rated" and "not the future." Its strong start was little more than a feat of prestidigitation.
Such criticism came on the same day, July 16, that Ritholtz announced its second attempt to launch a down-market Schwab-challenging robo. His 2014 robo-run with the now Envestnet-owned Upside failed to gain traction.
Run by Betterment's white-labeled robo, the Ritholtz service will have no account minimums and charge 50 basis points -- split evenly between the two firms.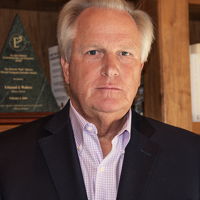 The boon to Ritholtz is "reach," said Stein, presumably referring to Ritholtz CEO Josh Brown's 1 million Twitter followers and Ritholtz's 143,000. Brown did not respond to a request for comment.
On July 11, Schwab announced that the low-cost subscription-based planning service it launched in March has gathered $1 billion under its management, to date.
"[But Schwab's] moving [money] from the left pocket to the right," Ritholtz insisted.
"A billion is nothing [to Schwab] … [and] so much of what it's doing is moving money around like Vanguard [did with Vanguard Personal Advisor Services]," Stein added. See: Taking the helm from famous founder, Jay Shah gets Personal Capital out of Vanguard's shadow with new shape, new deals and a 70% leap in assets.
Pot shots
But Bernie Clark, executive vice president and head of Schwab Advisor Services, brushed off the criticism from his micro-rivals.
"Make no mistake about it, $1 billion is real money ... [and] subscription-based pricing is the way of now," Clark replied. "Even J.P. Morgan is talking about a collection of subscription services … you wouldn't have heard that a few years ago." See: Schwab hopes to blend into the subscription world of Netflix, Amazon and Apple by dumping asset-based fees and wooing millennials with Intelligent Portfolios for $30 a month
Clark did, however, admit that 63% of Intelligent Portfolio Premium's new assets cannibalized existing Schwab assets.
Getting peer raves throughout In|Vest was Redwood City, Calif.-based Personal Capital, which is having its cake and eating it, too. Not only is it out-gathering its fellow Silicon Valley RIAs -- with an historically spare marketing budget -- but it's also able to generally charge fees that are about 60 basis points higher. See: Taking the helm from famous founder, Jay Shah gets Personal Capital out of Vanguard's shadow with new shape, new deals and a 70% leap in assets
Marketing game
"It's gone to $10 billion with a free PFM tool; why have most firms not caught up with this?" she asked. "When will they?"
It'll happen when the players understand how to compete, answered Andres Garcia-Amaya, CEO of RIA lead-generation up-start Zoe Financial.
"It's a marketing game, not a sales game," he says. "[Most of] the larger players are still playing the old game of sales … [but] look at Schwab and Vanguard and Personal Capital; [they don't] have branches but have got to $10 billion very quickly." See:Andres Garcia-Amaya taps two industry vets to guide Zoe Financial through the RIA referral market's rocky shoals, which have sunk more than one firm.
Personal Capital launched a cash account service in June -- perhaps to respond to Wealthfront See: Wealthfront adds staggering $1 billion to its robo-bank in 'less than a month', but critics say it's treading the line, again, on possible conflicts of interest
It has also broken strongly out of the gate, gathering at least $200 million in deposits, to date, much of which has come from users of its free planning software.
Eric knows best?
Orion Advisor Services has certainly taken note of Personal Capital's rise. Its July 11 purchase of financial planning software vendor, Advizr, was made primarily to revamp Orion's software interface. See: Eric Clarke pays about $50 million for 'monopoly piece' Advizr as Orion sheds some of its 'API utopia' image to shred mega-competitors.
But not everyone at In|Vest was convinced that Orion CEO Eric Clarke had scored as much of a home run as he might think. His plan is to use Advizr's software as a planning tool and as the basis for Orion's new interface.
It's something to watch, says Jud MacKrill, chief marketing officer for Omaha, Neb.-based RIA and Orion customer Carson Group, which manages upwards of $10.5 billion.
"We've had some discussions on Advizr, [but] the planning is very light," he says.
Although it makes sense on the white-board, the jury's still out, said an analyst.
"It does, however, open up a big gap in the market for the few remaining independent planning firms, like NaviPlan by Advicent and RightCapital." See: How Shuang Chen vaulted his 2015 planning start-up into MoneyGuidePro and eMoney contention by finding a 'Goldilocks' niche neither too light nor too heavy.
"It's a fun thing to be RightCapital right now, all this [acquisition] is good for them," agrees MacKrill.
Heavyweight bragging
Chicago-based outsourcing giant Envestnet, and BlackRock are also targeting gaps in the market with fresh services. In the case of Envestnet, it's ultra-high-net-worth planning software under development by Walters' Apprise Labs. And in the case of BlackRock, it's an annuities-heavy retirement service being designed in partnership with Microsoft.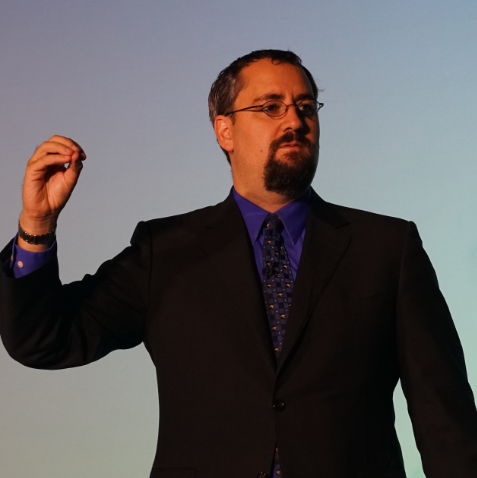 Yet both Walters and Anne Ackerley, head of BlackRock's retirement group, kept their cards close to their vest when addressing the projects under development at their respective firms.
Ackerley was keen to explain why her firm had partnered with Microsoft -- namely it senses that a decline in guaranteed income is set to create a massive savings shortfall that a Microsoft designed service, stocked with BlackRock investment products, can address.
Yet she revealed few details beyond those her firm announced in December. See: BlackRock's audacious Microsoft hook-up reveals fee-compression busting pivot to annuities sales.
She did, however, explain that incentives, from visual prompts to "rewards" were under consideration and confirmed annuities are a component.
Walters was equally circumspect when asked about the planning software his firm is developing with Envestnet's backing, although his detail-light answer was not short of bragadiccio.
"You're going to see, in 2020, something pretty special at Envestnet, [which] did a lot of acquisitions ... and all the right things ... and [now] you can imagine Bill [Crager] and Jud [Bergman] and their next vision. They just needed to get people to help them," Walters waxed.
"Everybody in our industry talks integration and it's stupid framing. When you see our [product] come out in the fall with Envestnet, you'll see real integration."
Asked to clarify precisely what Walters' boast might suggest, two sources--one who worked with him after Fidelity acquired eMoney and another who knew knew him through his ties with Envestnet--said it was impossible to know. Walters was likely marching to his own beat.
Experience matters
That said, Small and Walters were not alone in criticizing the idea that souping up client experience is more old-hat than vision-of-the-future.
Nevertheless, MacKrill insisted that it's a hot topic for a reason -- firms need to catch-up to stay relevant.
"People realize [if] they haven't done it well, [they] need to level up, or they'll lose business," he says.
"Our north star is will people my parents age use this? Is Mrs. Smith coming back?" he asks.
MacKrill was tasked with addressing that question at Carson Group, once it purchased his marketing firm, Mineral Interactive, last Fall. See: Ron Carson ends national search for chief marketing officer by doing a local M&A deal using his favorite HR broker -- Eric Clarke.
"Once we closed, we began to immediately build client experience," he explains. "[We've done so] in six months -- [including] an advisor portal."
If you don't make it easy for clients and advisors, you're on a one-lane road to oblivion, Radcliffe said. "You can lose them forever."
The paradox of being different
Michael Kitces, co-founder of the Bozeman, Mont.-based XY Planning Network, and writer of the popular Nerd's Eye View Blog, provided the Old Testament preach about one of the key aspects of the 'it's-all-about-experience' theme pushed at In|Vest.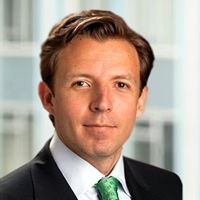 "Know thyself or die, differentiate to survive," is a sermon Kitces has repeatedly preached on the conference circuit. It is an existential problem RIAs and software vendors must grapple with when a widely expected market correction sparks a wheat-from-chaff reckoning among RIAs. See: Schwab IMPACT hits speed bumps in its 27th year on the stage.
There's a dangerous tendency among RIAs and their software vendors to believe their own hype, Kitces said in a refreshed version of a speech he delivered to rapturous applause late last year.
"Seventy-two percent of us think we're above average," he dryly observed. "We specialize by saying we're good at everything for everyone, no matter who [they] are, which literally distinguishes nothing ... and we're all going after the same few clients."
Jim Del Favero, Personal Capital's chief product officer has taken that message to heart.
In a presentation titled "maximizing engagement," the former Intuit executive attributed much of his firm's success to plowing a narrow furrow, namely call-center, plan-directed investments for rich clients.
"The paradox is that [people think] in order to appeal to everyone you need to build for everyone, but that's exactly the opposite of what you should do," he said. "It's about asking what the underlying problem is."
Brains, not financial brawn
Pick your battles, agreed Radcliffe.
"Nobody can afford to reach everybody, and you can't spend your way out of any problem. There's too much competition, so you need to be extremely strategic," she said.
But change, no matter how essential, is going to be difficult for many to pull off, Garcia-Amaya added.
"The advisor is now the product, but the whole industry was predicated on making them the sales force, so now you're trying to make 90,000 sales people into financial planners."
Such change is constant, but there's one thing that doesn't shift, and it's the sine qua non for advice, says Small.
"Trust is the durable competitive outcome we have."
---
---
Mentioned in this article:
Kitces.com
Consulting Firm
Top Executive: Michael Kitces
---
---
---