Matt Brinker: It is time to look forward so, with a bit of a heavy heart and a flood of sentimentality, I am sharing that yesterday was my last day at United Capital.
Brooke's Note: Rhetoric aside, United Capital was (or is) a roll-up, and nobody did more to aid Joe Duran in accumulating $25 billion of AUM than Matt Brinker. He was everywhere that Duran went and he was the self-effacing Robin to the Duran's Batman. Brinker was the consummate Duran loyalist and the chief growth executive. To see him go says plenty and suggests Goldman thinks it has other non-M&A ways it can grow United Capital from here.
Goldman Sachs & Co. completed its $750 million acquisition of United Capital yesterday (July 17), and CEO Joe Duran's right-hand man is already out the door, with a mini-manifesto published on LinkedIn to show for it.
Matthew Brinker, UC's head of acquisitions,wrote a letter to the world on the social media site that says nothing about why he's out the door -- or does it? (Read on.)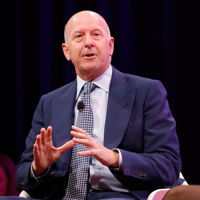 "It is time to look forward so, with a bit of a heavy heart and a flood of sentimentality, I am sharing that yesterday was my last day at United Capital," he writes mid-missive.
The deal hardly made a blip on Goldman Sachs' radar screen. The Wall Street powerhouse didn't deign to issue a press release regarding its sub-$1-billion deal closing.
But CEO David Solomon made brief remarks on the matter at yesterday's (July 17) quarterly conference call with analysts.
The executive immediately cast United Capital not as a cog in Goldman's machine, but as a cog inside Ayco -- its existing RIA that handles the ultra-wealthy and the Fortune 500 companies that they run. See: Goldman Sachs banking on David Solomon to be a catalyst for more RIA-ifcation, getting hip with millennials, diversifying firm... and keeping bankers happy
"United Capital will become a powerful complement to our Ayco business, our leading financial executive counseling and investment advisory business, it serves many of the largest corporations in the United States," Solomon said.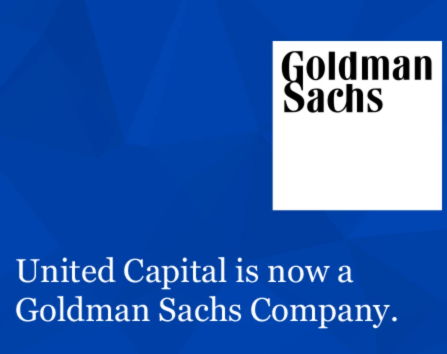 A source close to Brinker says, without elaborating: "He didn't like the direction things were headed."
Brinker declined an interview but responded to a LinkedIn message and say he left of his own accord after being offered a contract.
For it's part, United Capital gave the deal a rousing sendoff in its own press release.
"Our cultures and vision are in alignment, and Goldman Sachs has built a business around serving clients and applying its insights and resources to demonstrate a forward-looking ethos and a genuine desire to improve people's financial lives," said Duran, United Capital founder and CEO, who was still listed by that title in the deal's aftermath in the release.
What seems more than possible is that RIA M&A may be de-emphasized under Goldman's ownership, according to David Selig, CEO of Advice Dynamic Partners, an RIA M&A shop in Mill Valley, Calif.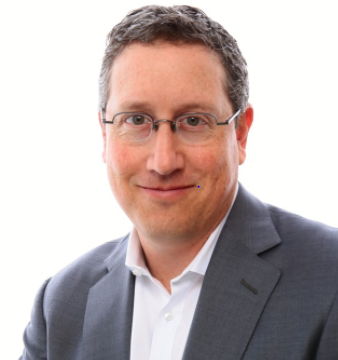 "I have no idea whether they want to do roll-up deals, and the industry is wondering," he says. "Their average deal is sub $300-million (of AUM) and those deals don't move the needle at Goldman Sachs. United Capital may not be long for this world doing deals in this business."
The deal is the white-shoe firm's ticket effort to be part of the "independence" movement as a giant corporation, says David Canter, executive vice president, head of the registered investment advisor segment, Fidelity Clearing & Custody Solutions from a few blocks away contemporaneous with the deal closing at the InVest software conference. See: What's wrong with this branding picture? Goldman Sachs takes a limo ride to the mass affluent market by flashing big cash for United Capital
"[The Goldman Sachs -United Capital pairing] is one of the more tangible signs of the traditional industry through the wirehouse side of our industry starting to awaken," he says. "Fee-only is easy. Changing your model is going to be very difficult … the concern at Goldman is clearly trying to find an avenue to solve this, making sure they're changing and evolving the independent space."
Goldman Sachs hasn't ruled out the possibility of further RIA acquisitions, Solomon says.
"If another opportunity came up that we thought could further accelerate it because it is still a very fragmented business and we have a very, very big infrastructure, so we can continue," he told analysts.
What is also a near certainty is that Goldman Sachs doesn't plan to use its own M&A people to replace Brinker.
"Their minimum M&A fee is going to look like the annual revenues of the size of firms they acquire," Selig says. "It would have to be a taking of Focus Financial public to get on their screen."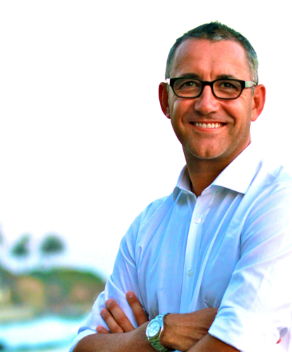 Accelerating business
Solomon admitted to analysts that even the UC deal was literally an afterthought that morphed into a catalyst.
"This acquisition was not something that was targeted for a year that we were really running after," he said. "It came up for sale. We looked at it. We thought it was a really good fit to accelerate our business and so we decided to act on it."
By contrast, Duran still channels his RIA entrepreneurial dreams in the release.
"We couldn't be more excited to be part of Goldman Sachs and take our work to a level we could only have dreamed of before."
Certainly this business-accelerator view contrasts with the content of the Brinker letter. It started off with a Horatio Alger tale about how he rolled up his sleeves with Duran in 2006 to make something from almost nothing.
"At the time we had three locations, a little under $300 million of AUM, and relatively bootstrapped balance sheet, but I was sure it was something I wanted to a part of," writes Brinker.
"The offer from Joe centered around me asking (my wife) Lauren what the least amount of money we can live on for 12 months and some equity that 'would likely be worth nothing.' Two feet, and never looked back." See: Joe Duran's sale to Goldman Sachs achieves impressive goal but at the expense of his far grander dream; Will Goldman leave him outside looking in?
Brinker's equity likely was worth plenty in yesterday's transaction -- a good way to end a stint as a bootstrapped investment banker.
---
---
Mentioned in this article:
---
---
---
Brian Murphy
There are two types of acquisitions a firm can undertake - transformative and tuck-in. Goldman has all but told you this was a tuck-in deal that was shopped to them. It doesn't take a genius to figure out a couple of things - a) the UC vision didn't work out in an independent setting, b) it's dead under Goldman. If you look at the economic model they were following for the outsourced business offering they provided through 3rd parties it never made economic sense. I wish the team well in their new home, but don't expect to hear anything from them going forward.
Jeff Spears
Hope Goldman does a better job integrating UC than they did with Ayco. Looking at the driver of the other bank's EPS I think they will. Also UC doesn't compete with the investment bank. It should be a complement. Worth watching
brooke southall
I hear you, Brian, but we still have less than perfect visibility of this deal. GS seems to be discussing it as a chunk of $25 billion of assets and a place for pesky mass affluent clientele to be served under the same brand as their Ayco-served employers who write bigger checks and may refer Fortune 500 investment banking business. The X factor is Joe Duran. David Solomon may have zero plans to be charmed by him or seduced his idealistic vision. But Joe is charming, persuasive and persevering. He is also a thinker and Goldman Sachs may have a vacuum in that thought area that it has yet to grasp the extent of. Something tells me that we'll know sooner than later which way the wind will blow. I'd probably bet on your no-nonsense auguring but I'm open to a Duran angle.
Brian Murphy
I do hope you're right, Brooke! And I think you're right - we'll know sooner rather than later how this is likely to go
Gail Graham
As always, the peanut gallery likes to pinch and push and look, cast doubt. I see green envy, and pissing on trees to mark territory. Regarding Matt, try this on for size. He is a true believer in living richly - knowing your values and priorities and melding them with your family for a cohesive life plan. He has so much to offer the world and has already been there and done that - this is his chance to breathe, unpack his travel bag and design his life. That has always been the point of the spirit underlying financial life management. Matt has scored and scored big - his next chapter is entirely up to him.
Brooke Southall
I hear you, Gail. No doubt Matt made a life-mindful decision from a position of strength. We don't know what Goldman Sachs offered him that made him say: Hell no. The offer may have been insulting or simply unappealing after 12 years of M&A sprinting. Or maybe a better opportunity is taking shape.