David Brown is chopping $120 million of inefficiencies from USAA funds and improving service, he says.
Brooke's Note: Call it vulture capitalism, or what have you. Victory Capital is picking the USAA investments carcass clean before our very eyes yanking out chunks of fat to fuel what appears to be a lean, mean machine ready to generate profits. Just since the deal was announced in November, Victory's market cap has more than doubled to $1.2 billion, and its share spiked from around $8 to more than $18 -- not bad for a nearly pure act of financial engineering. See: Victory Capital to pay $1 billion -- of mostly other people's money -- for USAA mutual funds and use of its sweet brand-- Victory who? What was USAA's fund division's mortal sin that earned it this carrion's fate? Everything, it seems. Its costs were surely out of control, in part because it never achieved the right scale. But Victory suggests the meager size of USAA's fund family is mostly the product of its meager efforts to serve and educate its 12 million members about wealth management. That is an oversight Victory is now prepared to exploit. It has full access to those 12 million members and it can use the USAA brand to make it all feel normal -- or actually better than normal.
Victory Capital's CEO keeps piling up the victories in his takeout of USAA's investment business, but the larger deal for USAA's wealth management franchise needed a bigger white knight with a very different set of skills.
Charles Schwab & Co. is reportedly big-footing Victory with its own $2 billion deal to buy the two remaining USAA financial services units, according to The Wall Street Journal, citing "people familiar with the matter."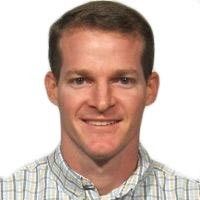 If the deal happens it could be wrapped up as early as this month, the newspaper reported.
The news broke just as Victory Capital was in the middle of a victory dance following the July 3 close on its acquisition of the San Antonio insurer's mutual funds unit.
CEO David Brown let analysts know in a conference call in April that shareholders are getting more cash flow than they even bargained for -- because USAA was even more profligate in its spending than realized.
Earnings-per-share accretion exceeding 100% is anticipated in 2020, and 40% accretion is likely to occur in the final six months of 2019, he said on the call. Victory Capital also increased its cost-synergy estimates from $110 million to $120 million, after an original projection of $100 million.
"As we continue to progress with the integration, we are finding even more opportunities to gain efficiencies as a combined platform," Brown said.
"We expect to generate more than $850 million in annual revenue, and nearly $400 million in adjusted EBITDA, with adjusted EBITDA margins of approximately 46%," he added on the call.
The Brooklyn, Ohio roll-up firm, founded in 2013, borrowed $1.4 billion to buy $69.2 billion in assets under management in 53 investment funds. Excluded from the deal were $11 billion of "managed assets," which appear to be held by USAA's wealth manager.
Harder to measure is just how keen USAA members, among the more loyal financial services customers in the world, react to being shunted over to Victory Capital (VC).
One comment on RIABiz left by "Don," showed that not everyone is impressed by the new regiome.
"Finally got a person on phone with VC," he wrote. "I just wanted to know the address to send my transfer paperwork to move my IRA to another firm. I got a full court press on why I should leave the money with VC. We had a long discussion. I had no idea this transaction was in the works. We moved this money to USAA in March and no one ever mentioned this sale was happening. We feel betrayed. They have lost their way. Not the same company I joined 35 years ago."
Weak sales
How the purported Schwab deal will figure into the mix remains to be seen.
The San Francisco company, which holds $3.5 trillion in client assets, could pick up an estimated $100 billion of "wealth management" assets from USAA, which appears to be refocusing efforts on its core insurance business.
Schwab's retail business is headed by a former USAA executive, Terri Kallsen. See: Schwab promotes relative newcomer Terri Kallsen to head retail, with John Clendening getting the golden parachute and Andy Gill transitioned
Schwab has struggled to grow its wealth management assets. Schwab Private Client still has just $91 billion and 650 advisers, according to its ADV. It's new $30-a-month subscription service grew by just $1 billion during the three months ended June 30. See: Schwab Private Client edges its fee closer to the classic RIA standard
Schwab Private Client had $58 billion in assets-- mostly from high-net-worth clients and 440 employees, according to its ADV in mid 2014.
USAA offers home, life and auto insurance to current and former military personnel and their families, according to its website. Its online banking and investment services were an attempt to leverage its customers into buying other products.
But analysts told the Journal that USAA's effort to up-sell investment advice to insurance customers hasn't gone well, which may have been the catalyst to off-load those businesses.
Victory ended up with its mutual fund and ETF operations and its 529 college-savings plan. As of April 30, those businesses had $81.3 billion under management.
"USAA's direct-member channel represents a tremendous opportunity," Brown said on the call. He added that selling USAA products to Victory's third-party channel is another big growth potential -- particularly USAA fixed income products.
Integration apace
Meanwhile, the integration of the two firms continues. Victory's staffing of the call center for the direct-member channel is nearly completed, with 50 employees making the transition from USAA.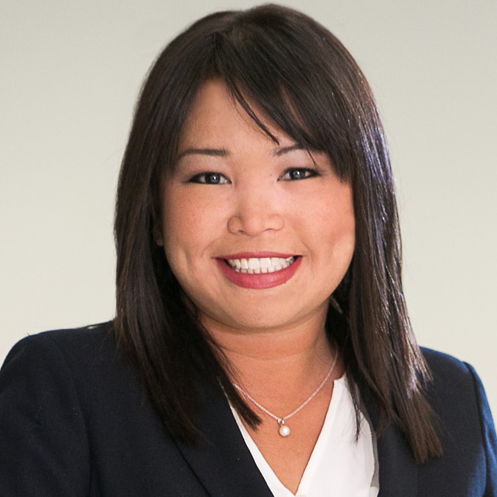 Additionally, Victory's outsource partners retained an additional 120 USAA employees, both for customer services and back office functions.
The employees of our outsourcing partners will be co-located with us in our San Antonio headquarters, the company said.
Only 1.5 million of the 12 million USAA members own at least one investment product today."There are so many opportunities out there given where the industry is," Brown told the analysts. "I think we're going to have our choice of the top opportunities, when we think about adhering to what we're really looking for."
For its part, USAA is selling at the top of the market, thanks to a robust U.S. economy, strong financial markets and an easing of regulatory oversight.
Actively managed funds, however, are continuing to cede ground to passive funds, according to Morningstar.
Passive U.S. equity fund assets nearly reached parity with active U.S. equity funds in April. Passive U.S. equity funds topped $4.3 trillion in total assets by month end, just $6.0 billion shy of active U.S. equity funds, the fund tracker reported.
"This is a milestone that has been a long time coming as the trend toward low-cost fund investing has gained momentum," said Kevin McDevitt, senior analyst and author of the Morningstar Fund Flows Report, in a statement.
"Active U.S. equity funds have had outflows every year since 2006 with roughly equivalent inflows into passive funds during that time."
USAA mutual funds have experienced an average 10-year organic growth rate of 3.4% compared with 1.1% for their active manager peers, Victory reported announcing the deal last November
Bitter pill
USAA just did not mix well with wealth management.
On the same day (July 3) as Victory took possession of its funds, USAA swallowed another bitter pill Shustak Reynolds & Partners, P.C. (www.shufirm.com) announced it won a $1.8 million arbitration award on behalf of two financial advisors who were terminated from USAA Financial Advisors, Inc. in May 2017.
Of the $1.8 million, $700,000 was for punitive damages based on USAA's egregious conduct and $250,000 was for attorneys' fees.
"The award represents a complete victory and total vindication for our clients," said Jonah Toleno, partner at Shustak Reynolds & Partners in a release.
"The inclusion of almost $1 million in punitive damages and legal fees only underscores how outrageous the Panel found USAA's actions and conduct to be."
Claimants Christopher Johnson and Lee Przybyla's allegations included defamation, wrongful termination, breach of contract, tortious interference and negligent supervision and retention.
---
---
20380
August 13, 2019 — 1:18 AM
I had about $75,000 in a USAA Treasury Money Market Fund set aside as a downpayment for a house. When I went to the USAA website today to transfer the money to my USAA FSB checking account, I was advised I was subject to a $25,000 "daily limit" on online withdrawals now that Victory Capital has acquired USAA's mutual fund business. (Needless to say, I experienced no such "daily limit" on mutual fund transactions when USAA ran its own funds, and I experienced no similar "daily limits" when I withdrew today the portion of the downpayment I had in Vanguard money market funds.) IT IS ABSURD THAT I COULD NOT TRANSFER THE ENTIRE BALANCE OF MY USAA TREASURY MONEY MARKET FUND TO MY USAA FSB CHECKING ACCOUNT IN A SINGLE ONLINE TRANSACTION. Needless to say, I'll be moving the $1,000,000 plus I have in USAA S&P Index funds ASAP to another fund family. I hope USAA recognized and protected itself against the damage that can be done to its overall brand (esp. on the banking and insurance sides) by licensing it to a firm like Victory Capital.
Mark
November 20, 2019 — 4:08 AM
We have not been contacted by USAA or Victory about this transition . We only found out that USAA was selling out to Victory through the news. Unbelievable! I've been with USAA for over 20 years. To say I am disappointed is an understatement. They used to be the best it now I think they are closer to the bottom. We have already switched our home and auto insurance because they are among the highest rates. My wife and I are currently looking at other companies to move our IRA and checking accounts
C D
January 14, 2020 — 12:56 PM
I am at a loss for words to describe how I feel except stunned. Finally ready to get back to investing only now realizing staying with USAA may not be a option.
JoAnne Evans
October 2, 2020 — 11:39 AM
I have been a USAA members since 1999 and have always had very good service, until lately. The lack of transparency is unprofessional and possibly detrimental to some account holders. I've just started researching Victory, so good intel always welcome. I'm not sure where to move my Mutual Fund.
John Antanies
November 14, 2020 — 2:49 PM
First week that I had to log onto Victory to see my balances - three accounts all slightly declined the week ending Nov 14 - everything else I own went up big time. Would like to know if the fee structure is different...anyone know?
PTR
Everybody guesstimating the potential to "sell" funds to USAA members seems to overlook the fact that USAA members have their IRAs primarily tied up in the Federal Thrift Savings Program (TSP) because of Uncle Sam's matching contributions, increasing array of TSP fund options, increasing flexibility for account holders, and low TSP fund management costs. The only reason I bought a USAA Mutual Fund was rolling over an IRA that I'd bought in 1983 before I joined federal service at a point when that fund company sold out. I've been happy with the results from the USAA SciTech Fund. I must point out that in December 2019 when I took a withdrawal from it, the USAA and Victory service reps were very helpful getting it done before the end of the calendar year, even though I had "used the wrong form" (USAA's instead of the Victory form) and had not enough days left in the year to resubmit a new form from where I was overseas. Now that I'm no longer making payroll contributions to the TSP and I'm ready to start taking withdrawals from my TSP, I toyed with the idea of rolling over my entire TSP balance (more than a million) into the USAA SciTech fund for its excellent results compared to the C, F, S or I Fund options at TSP. I would have trusted USAA to stay in business at least as long as the rest of my life, but Victory Capital? Who knows? Not happening.
Betty Ludwig
February 14, 2021 — 2:33 AM
I have traded securities for over 70 years. I know there are 5 days to settlement. How shocked I am that my funds with USAA Mutual funds/ Victory Capital have become impossible to process. Funds in the account over 20 years and now I wish to liquidate the entire account and I am not able to reach anyone by phone to discuss my sale. Their online is impossible for me to comprehend. It is now 15 days and I have yet to receive a confirmation with details of the sale, or have the proceeds deposited electronically to my bank as they promised. Victory Capital has been making interest deposits to my account for years, so my account is on their records and no excuse not to process. I am put on hold for over 30 min at a time, only to be answered by someone who says they will connect you with a Service Rep, and then again put on hold. They profess high volume of calls constantly. I have spent hours trying to get what is rightfully mine. When I inquired if they would send me a hard copy of the confirmation, I was told you will get a letter. When I said I want to know if you can furnish that I heard a giggle and "yes Mam" and a comment toward my thinking they may not be efficient to fulfill my request. USAA was established in my home town of San Antonio and they have fallen from their once admired companies.
Merrill Garlington
December 16, 2020 — 3:24 PM
We have been members since 1955, and happy until the last few years when service etc. has become much different. I had no choice when USAA informed me my IRA account had been transferred to Victory Capital. An agent called me and I informed him of my need to withdraw a certain amount of money each year as I am way past 70 years old. The money was to be automatically sent to my local bank. It did so until this month when I got a letter saying they had received a request to change my account and to get in touch if I did not request this. After hours of waiting on the phone and trying to get on line, I have called another Brokerage to transfer what funds I have. They sent no money to my bank this month nor have I ever received a statement from the. Right now, I consider them crooks for what legitimate company does not list an address? When I called USAA for help. I was told they are aware of the problems, but can do nothing since the sale was done. I will look to other sources fr our insurance and get the money in savings to some other source which will have my interest at heart. Interestingly, my husband's IRA was transferred to Schwab with his other accounts so why mine to Victory? Why did USAA sell to a company which has been under investigation and having bad reviews. It seems to me that the FEC or some other Government department should look into that organization. Now, where to invest?
UncleMax
January 26, 2021 — 1:18 AM
Answer to Merrill Garland: The reason for the Victory vs. Schwab transfers, is that your husband's IRA must have been opened under the USAA Brokerage umbrella, while yours was opened with USAA Mutual Funds directly. USAA sold the brokerage business to Schwab, and the Mutual Funds business to Victory. I had the same thing happen. I opened a bond fund IRA account with some money that was in our brokerage bucket-of-cash a few years ago, and that went to Schwab, while an individual investment in a USAA mutual fund, that I had opened with USAA directly with a cash contribution about ten years ago, went to Victory.
Tractor Bob
January 28, 2021 — 6:38 PM
Trying to get on Victories web pages was tedious and difficult. Still unable to download statements. Looking for other companies to manage mu IRA. Thinking about dumping USAA entirely.
joseph walker
I've been an NFCU Member for 40 years, USAA for 20? I came for the insurance, but had been thinking of using it's investment arm more, as NFCU does not have funds. I don't really see the point, i can go to more reputable firms for my mutual funds and stock buys. TBH I've never heard of these guys.
Bib Fortuna
Yes, great service. To date have heard ZERO from "Victory" and USAA tells me they can't service this mutual funds because of the sale. Incoming, Fidelity!
Cindy Peters
USAA has been going downhill for years. Their customer service is non existent and USAA reps give youl lip service. USAA used to be an advocate for its members. Now they just dont care. I have been with USAA since 1975 and I am now divesting myself completely.Hello Vanguard or Fidelity and I'm getting rid of all my insurances. I cannot trust USAA to represent my interests even with their Executive Customer Service Department.
D Holladay
If you are looking for Victory Contact info, <a href="http://www.bpp401k.com/wp-content/uploads/2016/05/Victory-Retirement-Advantage-Contact-Information.pdf" rel="nofollow">http://www.bpp401k.com/wp-content/uploads/2016/05/Victory-Retirement-Advantage-Contact-Information.pdf</a>
harley noel
August 27, 2019 — 12:08 AM
i have been a member since1955 . the president and the board should be fired !!!!!!! either the president or the board are at best totally inept or they area bunch of free loaders hurting our vets by there actions or just plain crooks . you decide it could be a combination!!!!!!!!!!!!!!!!!!!!!!!
gary
November 8, 2019 — 11:26 PM
being lied to is most revealing of who or what we are dealing with.ive been with usaa over 50 years-time to get out boys.(who voluntarily puts their dinero with something called victory cap.?)
Judy
January 13, 2020 — 12:41 AM
I just found out today that USAA sold out to Victory Capital (aka Charles Schwab). I was wondering why USAA World Growth mutual fund had a huge 25% of assets capital gain distribution on Dec. 17, 2019. It looks like Schwab didn't like the stock portfolio. Their actions have resulted in a large unexpected capital gain to me. Now that my tax basis is nearly equal to market value I can leave transfer everything to Vanguard with no additional tax liability. Goodbye USAA !
Lars
February 20, 2020 — 2:44 AM
I have been investing with USAA for almost 30 years; not because they had the lowest fees or best rates, but because I felt I could trust them. I now feel that my trust may have been misplaced.
Paul
February 24, 2020 — 9:23 PM
They have gone from an integrated somewhat dysfunctional investment banking company to three uncoordinated dysfunctional investment platforms. For example what was once dealing with one company to assure your yearly required minimum IRA distributions you now have to deal with three uncoordinated separate entities. Ridiculous. Member for 53 years.
David L Peebles
no one at USAA will tell me what will happen to my self-directed investment plan. Will my funds disappear and reappear as some unknown Schwab fund?? do we really have a non-vet running the place? What the hell is going on? After 55 years with the company, I have earned an answer.
Perry
Why not, I'll join in on this thread. Would have preferred (and maybe I was - but I don't think so) being informed of the possible sale so that I could evaluate moving my own money to someone of my choosing. Have hung in with USAA IRA account NOT because of the performance (worst of the three I have) but because I too felt loyal. Guess I get to start the process of choosing what company I want to invest my money in with. Oh well. Yes, their insurance has NEVER been the cheapest, but when I needed them ONCE (20 years ago) they were amazing to deal with. Perhaps now - regardless of who manages the funds - my returns will be similar to that of Fidelity and Schwab.
R. Morris
Went to move some money from Traditional IRA to Roth and learned I couldn't do it because of the sale. Tried talking with USAA, got referred to Victory, who sent me back to USAA. USAA was really no help at all and was told I didn't know what I wanted to do. So went to one of my other accounts and got it done. USAA IRA had been set up in past to make it simple. Looks like the whole organization is hurting now.
Harlan D Sutherland
Once USAA stocks went to Schwab on May 26 , I got my Money Market Fund statement from Victory Capital on May 29th showing my Income from $111,111.00 went from $92.47 on March 31 and $49.91 on April 30th to $7,75 on May 29th after the Schwab transfer. That is .00006%. What is going on?
Buck
USAA got scared of its own shadow (again). Couldn't get a refinance for a re-roofing project (with 800+ credit score and less than 50% loan to value), then wouldn't respond to a claim for underlying damage. Been working my way out of USSPX for years and just completed it. Management needs to inform its members that they are in business to make as much money as USAA can regardless of its membership, not '..to be here for our members..' as the CEO advertised earlier this year.