Suzanne Siracuse: 'I have been at InvestmentNews for over 21 years and wanted a change and a new challenge'
Brooke's Note: I worked under Suzanne Siracuse as my publisher at InvestmentNews for three years, and I always appreciated her sunny disposition -- a fairly rare commodity in a business of deadlines, cutthroat competition and the contortions of balancing editorial and commercial concerns. Her positivist approach included the belief that all press is good press. I recall at one TD Ameritrade conference I wrote an article that was odds-on to irk the TD brass. Suzanne did not see it that way and went to custody head Tom Bradley to ostensibly "congratulate" him on the article. He sharply rebuked her. I have to say, she took it well and did not insist on changing it or any other article. That said -- for better or worse -- Suzanne veered InvestmentNews in a new direction toward a multitude of business lines with her imprint. With so many areas of focus, journalism could no longer be the focus. It's hard to tell whether that broader approach is good business or not. IN's sister publication, Pensions & Investment, stayed truer to the old Crain playbook to good success. Like with any departure, there are conflicting reports about whether Suzanne leaped or got pushed. For her part, she tells our reporter that it's all brightness and light, and opportunities abound. Of that, I have a little doubt. There is always demand for enthusiastic people who can close deals and bring solar rays into an organization.
Suzanne Siracuse is out InvestmentNews. The longtime financial services media figure made her exit nearly two weeks ago, amid conflicting reports she was forced out by UK-based Bonhill Financial Services, which bought the paper last year.
Siracuse helped launch InvestmentNews in 1997 as sales director and had been publisher for more than 13 years. She departs after adding the title of CEO. She replaced founding publisher Bill Bisson. See: Bill Bisson, the original 'RIA' publisher, set a standard of financial journalism that put integrity first and stood fast against 'Wall Street' culture and intimidation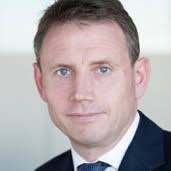 Siracuse's imminent departure had been widely discussed following the expiration of her one-year contract, according to sources. Although her last day on the job is Aug. 16, Bonhill reportedly rushed the announcement to get ahead of the news, the sources say.
Her departure coincides (in recent weeks) with much of the sales staff's exit, including IN national sales manager John Bubello, West Coast sales manager Rich Kiesel, Midwest sales manager Sarah Haase and regional sales manager Nicole Casement.
Bubello is now a sales vice president for B2B, according to LinkedIn. Haase joined IRIS.xyz in business development. Kiesel joined his former employer, Pensions & Investments in a sales capacity.
Bonhill Group plc bought InvestmentNews from Crain Communications last July for $27.1 million. The sale was completed on Aug. 17. See: How InvestmentNews may become nucleus of U.S.-based roll-up if UK investment banker succeeds with 'wild swim' across Atlantic to purchase it
21-year itch
Both Siracuse and Bonhill CEO Simon Stilwell insisted her departure was her own decision. He said it wasn't a one-year contract, but a contract that lasted one year.
"It was not a one-year only contract. It was a normal contract that Suzanne resigned from after leading the business out of Crain for a year," said Stilwell in an email.
To reinforce the decision was mutual, Stilwell confirmed her replacement has already been hired.
"We have been looking for a replacement since we aware of Suzanne's decision, and we have someone who has accepted our offer, and we will be announcing shortly," Stilwell said in the email.
The odds-on choice as the Siracuse replacement is her deputy publisher, Mark Bruno, but sources say he was passed over in the search.
That said, Bonhill's 2018 public report was blunt about InvestmentNews -- still dependent largely on print product revenues -- needing a new kind of expertise for this year and beyond.
"In the US, with InvestmentNews, we have shifted the focus on recruitment to appeal to a wider, more digital-savvy group. This has given much of the responsibility to a younger more digitally native cohort that better represent the brand," indicates the report.
Asked where InvestmentNews is headed post-Siracuse, Stilwell responds: "Investment in digital, events and data. "
'Bad form'
Siracuse was upbeat in an email, though she has yet to land a new job.
"I'm leaving because I want the opportunity to explore doing something else. I have been at InvestmentNews for over 21 years and wanted a change and a new challenge," she stated.
A source alerted RIABiz a few weeks ago that Siracuse was likely on the outs after she did not attend an IN "women's" event -- an aspect of InvestmentNews that people considered her passion.
Siracuse said she plans to stay in the industry and is fielding a variety of opportunities.
Executive recruiters say, however you shouldn't quit your job before finding a new one, because it can take three to six months, or sometimes longer, to land a new position. It's also easier to explain why you're moving on while you're still employed, rather than why you quit without a new job lined up.
But there can be exceptions, and Siracuse says she's one of them.
"I did not want to start looking for a new job while I was the CEO and publisher of InvestmentNews. I felt that would not be the right thing to do. And, in my opinion, be in bad form. Now that this is public, it is better for everyone," Siracuse said.
Long-term strategy
At the time of the IN acquisition, Bonhill was still operating as Vitesse Media PLC with Stilwell as its CEO. The name changed once Vitesse made its first foray into the U.S. financial media industry.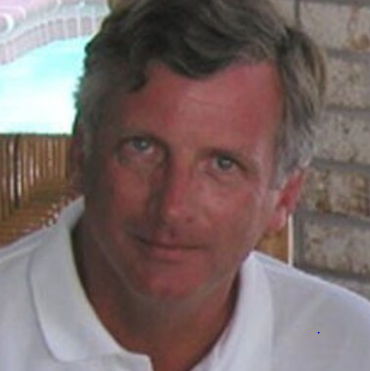 InvestmentNews had seen an erosion in revenues and profits in the three years preceding the sale, according to first-ever reveal of financial figures released as part of the deal. Revenue fell to $16.75 million in fiscal year 2017, ended Dec. 31, from $19.13 million in fiscal year 2015, a 12.5% decline.
Bonhill's long-term strategy was two fold: To leverage InvestmentNews to create a bigger footprint in digital and events space, and to use the brand as a platform to expand inorganically with further 'bolt-on' US acquisitions, according to its offering disclosure.
Since then, Stillwell has launched a major overhaul, resulting in 80% turnover in its UK division and significant hiring changes at InvestmentNews as well, according to the publicly traded firm's Dec. 2018 report.
"We have undertaken a fairly radical change in our people, resulting in an abnormally high level of staff turnover during the period," the report states.
Critics say that should be translated to read the company is hiring younger, lower-paid staffers to cut costs, a well-known post-acquisition strategy.
Stilwell said the UK turnover is separate from InvestmentNews, where turnover has been in the "low" to mid-teens on a percentage basis.
"UK and U.S. are very separate.The UK underwent enormous change as it was moved from old into new ownership. It was not staffed to do what we wanted. This is very different and does not apply to the US," he said.
Good will
Siracuse has one big advantage in her job search; she is well-known and well-liked in financial services media and the industry at large.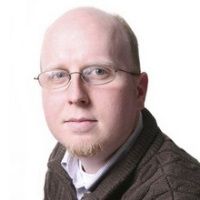 "She changed the trajectory of my life and always had my back (no matter how crazy the idea) i just want to say thank you, boss," InvestmentNews director of multimedia Matt Ackermann tweeted.
RIAs also responded in kind. "Suzanne Siracuse not only supported women in finance but helped them develop with the Women's Advisor Summit. Thank you," tweeted advisor Beth Blecker.
"We already miss her," added long-time reporter Bruce Kelly.
During her tenure, Siracuse helped transform InvestmentNews into a top media brand for financial advisors, according to the paper.
IN claims more than 150,000 weekly print readers, although it revealed as part of the acquisition that the average circulation run was around 61,000 per issue, with about 2,000 paid subscribers. The paper's Web site averages around 545,000 unique monthly visitors, it stated.
Financial turnaround
In Bonhill's lastest annual report, released last December, the firm stated InvestmentNews contributed revenue of £6 million ($7.44 million US) in the four and a half months since Bonhill closed on the deal.
InvestmentNews posted record gross revenue of $19.2 million for calendar year 2018, a 14% gain over the preceding year. All of its business units (print, digital and live events) increased their revenues over the prior year.
The business had a strong finish for the year with revenues in the final quarter up 10% on the prior-year period, its annual report stated.
The success emboldened Bonhill's drive for more acquisitions in the United States.
"Under the group's ownership, we see enormous potential for expanding its events and data propositions as well as growing its business information portfolio," the report stated.
"We continue to build our leadership capability and senior leadership team, and coupled with some planned hires, we are well placed to capitalize on the growth potential from the InvestmentNews' acquisition and have the requisite skills to continue to grow the group organically and by acquisition."
---
---
---
Brooke Southall
Neil, Cut the comments. They have no place. -Brooke
Joel Bruckenstein
Suzanne Siracuse is a class act. I have always respected her not only for her professionalism, but for her passion for this business. She has been a leading advocate for women in the business as well. IN will have a tough time replacing her with someone of equal caliber. IN's loss will be some other firm's gain.
Jeff Spears
The game has changed. Readers want thoughtful and unique content from practitioners. In addition they want this for free.
April Rudin
People who embrace an opportunity for "reinvention" have a chance to unlock new skills, challenges and growth! Go Suzanne Siracuse - wishing u a VERY soft landing!
PatrickMcEvoy
Suzanne is a terrific professional. I had a few interactions over the years and always a pleasant result. I'm very sorry to see her go, and hope IN stays relevant. As for Suzanne, I look forward to her re surfacing. She will be successful no matter what she chooses.