John Bunch took a major role in 2016 when Financial Engines purchased his mutual fund retailer.
John Bunch, the No. 2 executive at Financial Engines Advisors, has left the firm to become CEO of VeriShip, a small Overland Park, Kan., shipping and logistics firm, according to his LinkedIn page.
Bunch, formerly head of retail branches for TD Ameritrade in Omaha, Neb., and former CEO of The Mutual Fund Store, took on a major role in 2016 when Financial Engines purchased his mutual fund retailer. See: John Bunch climbs high at Financial Engines as two execs vacate power spots and rollover retail gets accorded higher priority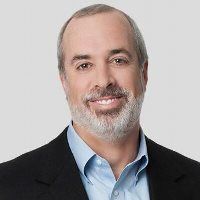 Bunch was primarily in charge of integrating more than 100 Mutual Fund Store branches into Financial Engines. His responsibilities only increased when Edelman Financial purchased the Sunnyvale, Calif.-based Financial Engines in 2017.
As chief operating officer and president of Financial Engines Advisors LLC, Bunch oversaw the melding of Edelman with Financial Engines and what was left of The Mutual Fund Store's branches in strip malls and other spaces. The behemoth RIA manages $181 billion, according to its ADV.
Bunch held the title of executive vice president at the radio- and seminar-fueled RIA branch-office powerhouse until July 2019, according to his LinkedIn page. Bunch declined to respond to queries through LinkedIn and his old email address.
Fredric Mark "Ric" Edelman, chairman and co-founder of his eponymous firm, referred all questions to Financial Engines CEO Larry Raffone.
Planned exit
Raffone said Bunch made the decision to exit a few months ago, after the Financial Engines/Edelman integration was largely accomplished. Bunch was tasked with helping to merge the firms, Raffone confirmed.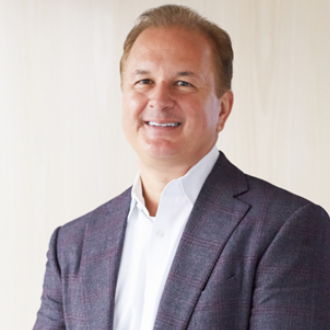 "First of all, we love John. He's a very good friend of mine," he said.
Raffone adds: "We're about 80% integrated, but the last 20% isn't easy. We've got a great team. I will replace John, and I'll restructure things, and I'm looking at outside candidates, and I've got folks on the inside, too."
This isn't the first time Edelman's RIA had a top executive leave abruptly.
In 2015, Edelman and David Bach, author of best selling books and CEO of FinishRich Media, parted ways. See: Ric Edelman and David Bach go their own ways after super-partnership dissolves
Sources say Bunch's private life was the primary driver for his departure. Bunch chose to be CEO at the smaller VeriShip, which gives him the opportunity to do direct retail and stay closer to his young family.
Bunch updated his LinkedIn profile this week, noting that he is now CEO of VeriShip, founded in 2007. It uses data analytics and benchmarking to help businesses with shipping. VeriShip has about $4.4 million in annual revenue.
In a statement on LinkedIn, Bunch states that he was "recruited by private equity firm Summit Partners to assume the CEO position to accelerate growth, enhance the client experience and elevate VeriShip's brand among the nation's shipping and e-commerce industries."
Summit Partners has owned stakes in a number of financial firms including Focus Financial. See: Summit Partners is reportedly shopping around its stake in Focus Financial
Tight lipped
Just one year ago, Edelman purchased Financial Engines for $3.02 billion. The deal was finalized July 2018. As part of the transaction, Financial Engines stock stopped trading on July 19, 2018. See: Why Financial Engines undid its IPO, and what it says about the succession-phobia still paralyzing the RIA business
Bunch's responsibilities increased with the addition of Edelman because the deal created an RIA super-power - the nation's largest RIA.
Financial Engines was originally founded in 1996 and used a combination of proprietary technology and advisors in a quasi-robo managed-account program for 401(k) plans.
Financial Engines currently oversees more than 900,000 individuals with more than $1.2 trillion in 401(k) assets. More than 160 of the Fortune 500 companies including IBM, AT&T, Home Depot and Boeing use its services. The combined firm has 350 planners in nearly 200 branches.
Raffone, who had been CEO of Financial Engines when it was publicly traded, said he has enjoyed being a private firm and purposefully keeping his firm's strategy tight-lipped during the integration.
"...We've been silent and I appreciate being silent," he said.
Relaunch eyed
But he did say his firm will re-launch in the next few months.
"We'd like to have a bigger splash where people can see how well the company looks as a new organization. But the beauty of being private is we can do it all behind the scenes. I wouldn't call it a big-bang. But there will be a bigger reveal - one website with whole new capabilities," he explained.
Edelman and Financial Engines legacy customers still go to their old websites despite the combining of brands.
"When you put two strong cultural brands together, you want to show clients there will be new stuff, but you also want to keep some things the same because it creates comfort for clients. Now, we can show them the power of the new organization," Raffone says.
Bunch's LinkedIn page indicates in his role that he was responsible for the largest workforce inside the company and accountable for the 130 store locations. It also states that he created the client service delivery function by combining multiple business divisions and built a uniform client experience.
He was responsible for the overall consolidation of business lines into Financial Engines, his LinkedIn profile states and he was responsible for driving a new revenue business service inside 167 of the Top Fortune 500 401(k) plans.
Bunch made big bucks early on at Financial Engines, according to information that was available when the company was still publicly traded.
For an 11-month span starting Feb. 1, 2016 to January 2017, he earned $4.3 million. His package included a $625,000 guaranteed bonus and $3 million in incentive awards given through stock, grants and stock options.
---
Related Moves
November 20, 2019 – 10:19 PM
---
---
Mentioned in this article:
---
---
---
---