Ben Cushing: [Larry] Fink likes to portray himself and his company as being a leader on [environmental issues] ... [but] you have to ask what actions the company is taking to actually back those words.
BlackRock slammed for unrepentant spin and "lip-service" to green future while backing fossil-fuel producers
---
As climate concerns grow, and socially responsible investing gains traction, BlackRock is still wedded to a fossil fuels, despite talking the talk on a green future, according to a number of critics.
The Sierra Club, the San Francisco environmental organization, has published a slew of articles charging that BlackRock consistently fails to put its money where its mouth is on climate change, even though CEO Larry Fink frequently burnishes his green credentials.
The criticism has spread beyond activists to the financial press.
In a late May podcast, the prestigious Harvard Business Review echoed the Sierra line that it's time for the $6.5 trillion asset management giant to get a move on.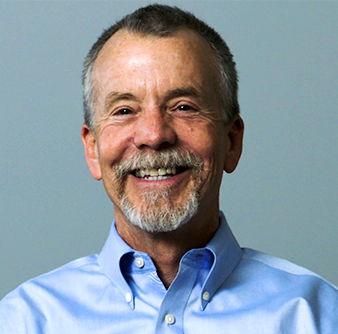 In the same month, the Financial times published an article headlined "Time's up for a Golden Age of corporate greenwashing," It highlighted Fink's dissonant high-wire act, talking a green future while walking with fossil fuel advocates.
Then, in an article published this June, the London School of Economics and Political Science (LSE) asserted that it's a "fantasy" to cleave to a model of total self-regulation when it comes to climate change. The article highlights BlackRock's actions as an example of double-think and hypocrisy.
Between 2016 and 2017, BlackRock blocked 14 and backed two climate resolutions at oil and gas company shareholder meetings, according to the LSE. In 2018, it supported just 10% of climate-related proposals, according to Boston-based consultancy Ceres.
It's do as I say, not as I do, and BlackRock is boiling over with hypocrisy, says Ben Cushing, a campaign representative at the Sierra Club.
"Fink likes to portray himself and his company as being a leader on [environmental issues] ... [but] you have to ask what actions the company is taking to actually back those words," he says.
BlackRock declined repeated requests for comment, but in an open letter published in 2018, Fink argued that behind closed doors action was a more effective option than brute force shareholder resolutions.
"Every company must not only deliver financial performance, but also show how it makes a positive contribution to society," he wrote.
Greenwashing poppycock, Cushing snarls, citing instances where BlackRock's vote tipped the scales against action. That said, he acknowledges BlackRock backed a 2017 resolution forcing Exxon to assess its climate impact.
Trust the market
But not all observers are convinced the angry rhetoric of climate activists will work. Many argue that time-and-time again the invisible hand of the market proves the most efficient remedy.
Whether the problem is the environment, women's rights, or even the tobacco lobby, capitalism, warts and all, always strikes a balance, they say.
It all comes down to risk and return, says Scott MacKillop, CEO of Denver, Colo.-based flat-fee TAMP, First Ascent Asset Management, via email
"Mega asset managers and market participants in general hold oil and coal stocks because they believe that the risk-to-return profiles of those stocks are appropriate."
"As alternative energy stocks become 'better' investments than coal/oil stocks, the relative holdings will shift ... based on investors' perceptions of the relative merits of those two investments," he adds. See: How indifferent ethical conduct by the investment consulting industry is giving investors a Big Short.
But the biggest polluters have rigged the game, Cushing shoots back.
"They're putting their thumb on the scales of the industry in the same way that governments do. In the US, we continue to subsidize fossil fuels, and then people talk about having a level playing field ... [the] numbers don't match up."
"A lot of investment managers are charged with managing funds for 20 or 30 years, and I don't think any mainstream investors are saying the outlook for coal is good," he asserts.
Green shoots
But the sea change MacKillop predicts may already be under way, according to a report released by New York consultancy Impactvesting.
In Q1 2019, net inflows into environmental, social, and corporate governance funds (ESG) grew by $26 billion, the report states. See: Oisin's Bits: Ethical-robo OpenInvest raises $10.4 million and flips B2B switch, founder lays into mutual funds.
If this trend continues, 2019 will see a 36% increase on the record $76 billion inflows recorded in 2018. Specifically climate-focused fund inflows also surged by $10 billion in 2018 -- 13% of total yearly inflows.
Nor is BlackRock a stranger to the rising fortunes of ESG funds.
Its May 9. launch of the iShares ESG MSCI USA Leaders ETF (SUSL) bolted out of the gates as one of the most successful fund launches in history, reeling in $851 million on its debut.
Moreover, the asset management behemoth predicts that by 2028, $400 billion, or a fifth of fund assets will be ESG-themed -- up from 3% today. See: At Inside ETFs, Vanguard CEO skipped over ETFs to get to a hotter topic -- mass delivery of financial advice.
It's not enough, but it's a start, says Cushing. "[BlackRock's] failed on shareholder engagement ... [but] at least they feel the need to pay lip-service to environmental concerns ... [through] the construction of certain ETFs."
"[But] Some of the 'green funds' they offer ... under the hood you're [still] looking at fossil fuel companies, [and] pipeline companies, so again it's greenwashing," he adds.
Activist reports confirm Cushing's conclusions.
One of BlackRock's environmental ETFs carries Peabody Energy, one of the world's largest private coal mining firms; another has Kinder Morgan, the firm behind the Trans Mountain pipeline and yet another holds Enbridge, which manages pipelines under the Great Lakes. See: Eavesdropping on SRI in the Rockies: SRI's surprising growth, changes in the sector, and the question: How do you handle BP in a portfolio?
---
SmartRIA is winning an RIA a day on robo-compliance pitch. Brian Hamburger asks: 'What happens when the tide goes out?'
---
Two years ago, robo-advisors struggled with an existential crisis over just how much human versus automated advice was needed. Now the same paradigm is playing out in automated-compliance, as firms like SmartRIA, RIA in a Box, and Foreside Financial Group wrestle with the dilemma.
But heady growth is backing up SmartRIA CEO Mac Bartine's claim that he's on to a winner, after revamping the firm from top-to-bottom, including its software, once he took the reins four years ago.
Between Jan. 2018 and Apr. 2019, the Knoxville, Tenn., firm's client count has almost doubled, up from 617 to 1,177--an average increase of 35 clients per month and an overall monthly growth rate of 17%.
NYC-based and private equity backed RIA in a Box, and Foreside, through New York subsidiary of NCS Regulatory Group show similar growth.
RIA in a Box serves upwards of 1,700 firms, and is growing at roughly 11% annually; whereas NCS has 1,800 clients, and an estimate growth rate of 20% annually. See: RIA in a Box gunning for top-notch staff as it readies for Aquiline-fueled roll-up binge, targeting old-school, mom-and-pop compliance competitors.
There's also plenty to compete for. A report last year by Grand View Research notes that the governance, risk and compliance market -- currently valued at $22 billion -- should grow by 12.7% each year through to 2025.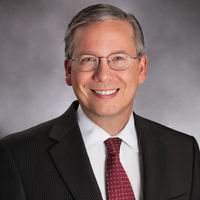 What sets the three automated-compliance rivals apart, however, is the fact that RIA in a Box and NCS are compliance firms with bolted on software, according to Bartine.
SmartRIA "eats, sleeps, and breathes" technology, and outsources the actual consulting to 22 partner firms, so you only deal with experts, he says.
"I'd draw an analogy here to robo-advisors working best when human advisors [go] hand-in-hand with that technology," Bartine explains. "[We] focus on continuing to improve our technology, while our consultant partners focus on client services."
The nub of SmartRIA's product is that it's the automated back-end for a set of locked-in consultants. See: Purchase of RIA in a Box with reclaimed Barnaby Grist as overseer shows ambition of New York buyer to create compliance 'robo-advisor'.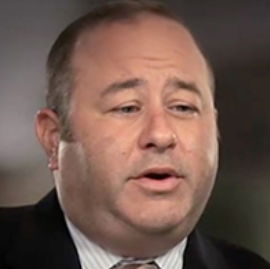 It's the best of both worlds, and it negates the risk of being a jack-of-all-trades-and-a-master- of-none, says Bartine. "[NCS and RIA in a Box] are 'consulting firms first' who got into software, [but] just as we'd have a very hard time becoming as adept at compliance consulting as they are -- we've no intention of even attempting that. They've the same amount of catch-up to do on the technology side."
Too many cooks spoil the broth, RIA in a Box president, GJ King shoots back, via email. "[The] ideal solution is best delivered under one roof."
"Technology alone can't help if a regulator comes calling," says Mark Alcaide, senior managing director at Foreside, via email. "Separating the software development from the delivery of services makes an unnatural schism ... We're not insulated from clients, as the software providers are, looking to glean market insight from their consultant partners"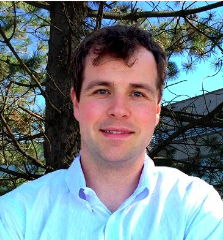 Strategically, all three firms are on point, but in a downturn they just won't cut the mustard, so let the buyer beware, warns Brian Hamburger, principal of Englewood, N.J.-based RIA consultancy MarketCounsel.
"We've been through a lengthy period where client satisfaction has been supported by market lift, but what happens when the tide goes out?" he questions.
"Advisors that opt for these solutions are effectively conveying to their own clients that they don't value objective, professional advice. Perhaps, their own clients should go out and find automated solutions [too]," he adds.
Alongside compliance, SmartRIA is in the process of expanding its capabilities to include cybersecurity -- a goal it has pursued for at least two years -- and RIABiz understands that the firm is in discussions over licensing such technology.
But RIA in a Box has pipped them at the post. This month, the firm rolled out its own cybersecurity system.
SmartRIA declines to reveal its pricing, but acknowledges it's "in line" with those of RIA in a Box. Larger firms pay per user per month, with discounts provided based on volume and contract length. RIA in a Box's prices start at $3,000 per year; for larger firms this sum can climb to as much as $25,000.
RIABiz asked NCS to clarify its pricing, but it has yet to do so.
Founding details
SmartRIA was founded in Jun. 2011 by Roger Kiger, after he spun-off his firm's proprietary software into a stand-alone company. Kiger stepped aside for Bartine in 2015. He remains chief manager of the small, $122-million AUM Knoxville, Tenn., RIA, Visionary Horizons Wealth Management.
"Roger [Kiger] got us started in a good direction, then stepped down to focus on running Visionary Horizons, and I stepped in to take over SmartRIA," says Bartine, who stresses the importance of their working relationship.
Thereafter, SmartRIA's customer base surged, according to the SouthFound start-up podcast. Between late 2015, when Bartine took the reins, and Sept. 2017, the firm went from two paying customers to 500.
RIA in a Box--initially a very paper-based firm that helped RIAs launch--is the older firm by six years. It only pivoted to software in 2011, after its founder sold up.
NCS, however, is a much older player. Its owner, Foreside, was founded in 1998, and NCS is the product of the 2015 merger of National Compliance Services (1999), and Regulatory Compliance (1989). See: As RIA compliance complexity explodes, two big outsourcers merge to keep pace.
Indeed, NCS has its roots in a far more bread-and-butter business model than either RIA in a Box or SmartRIA. Today, as well as gunning for marketshare in automated compliance, NCS manages annual reviews, mock audits, communications compliance, risk assessments and core regulatory support for RIAs and IBDs.
SmartRIA's software is simpler, and reviews client files and account data, and sends automated alerts to compliance officers over red flags like trading inactivity or cash balance discrepancies.
Wider push
SmartRIA is not, however, solely focused on selling RIAs automated compliance software backed by on-demand consultants.
It's also developed a second system specifically for consultancies, which provides consultants a client-service and compliance-data portal connected with their clients' databases. See: Scottrade proclaims itself the 'compliance custodian,' partnering with RIA In a Box and staffing a hotline with ex-regulators.
For now, it's unique, says Bartine. "No one else in the industry has anything like [this]."
These firms know what they're doing, but their clients might not, says Hamburger.
"I applaud them for their innovative approach ... however they all fail to factor the internal operational burdens RIAs are left with," he explains.
"They blur the subtle but critical nuances [between] regulatory compliance and risk management; and simply fall short in all respects when an advisor faces an urgent situation."
Criticism is one thing, but as firms get gobbled up by hungry capital, automation can mean the kiss-of-life for small consultancies struggling for air, because it widens margins and provides greater access to clients, says Bartine.
"We're offering an alternative to the small and medium-sized consultancies [that] are being targeted for acquisition.
Who's got your back?
RIA regulation has attracted big bucks in recent years, after private equity firms like Lovell Minnick and New York-based Aquiline Capital Partners -- a substantial RIA investor -- stepped into the fray. See: Lovell Minnick sinks more capital into TurboTaxifying the RIA compliance market, with roll-up of NCS; but Brian Hamburger and other free-standers see no threat.
By comparison, SmartRIA has received far less investment than its two quasi-robo rivals. Thus far, aside from small competition wins that yield sums of around $10,000, SmartRIA has pulled in just $610,000 in seed capital over two rounds, according to a source. In 2016, the firm was valued at $2.5 million, according to Crunchbase.
But fresh funding is imminent, says the source. "SmartRIA is about to open a $1 million bridge round to Series A."
Investors currently include former NCS consultant Ara Jabrayan, now managing member of RIA Compliance Group, one of SmartRIA's consultancy partners; Hessel Pole, president and business development advisor of New York financial technology consultancy InVested Consultants and the venture capital firms Connectic Ventures of Cincinnati, Ohio; and Golden Angels Investors of Milwaukee, Wis. See: The RIABiz list of winners and losers in the wake of the SEC's fiduciary study.
Further growth is in the offing too, says Bartine.
"We'll be putting more money into what we already know works, and [we'll] try new things as well. We'll [also] be hiring a chief marketing officer, and chief financial officer soon to ramp up that [growth] charge."
Of the 1,177 firms that use SmartRIA, the vast majority are independent RIAs, although some small IBDs are also on the firm's books. Bartine's company employs eight including himself, chief operating officer John Morris and chief technology officer Adrian Carr.
Clients include Paramus, N.J.-based $477 AUM firm Private Portfolio Partners; Reading, Penn.-based Good Life Advisors ($1 billion AUM); and Dallas-based 360 Wealth Management ($1.2 billion AUM).
The firm has also integrated with a number of third-party software vendors and custodians, including RedTail; WealthBox; Schwab; TD Ameritrade and, most recently, Black Diamond.
In the last 10 months, SmartRIA has also added eight fresh consultancy partners. Current partners include Barrington, R.I.-based Financial Planners Assistance; Lansdale, PA.-based DCR Consulting Services; and Grand Rapids, Mich.-based Integrity Compliance`Consulting.
---
Eric Clarke's Orion follows Focus' lead and pairs up with Raj Udeshi's HiddenLevers
---
Two months after beating BlackRock to win Focus Financial's business, Raj Udeshi has a fresh feather to put in his cap. Orion Advisor Services has sign off on a deal that brings HiddenLevers' C-suite risk watchdog to its near 1,800 RIAs.
Late last month, Orion announced that Atlanta- based HiddenLevers' business intelligence tools were available as an option for RIAs using Orion software.
These tools are effectively a software-as-a-service Alsatian that barks when revenues, investment allocations, or advisory performance pose risks to an RIA's bottom line. See: HiddenLevers' Raj Udeshi takes victory lap after nabbing Focus Financial account: 'We dropped a bomb in BlackRock's backyard;' But it's just a battle not the war, analysts say.
The deal ties HiddenLevers software directly into Omaha, Neb.-based Orion's own in-house analytics, Orion Trends, rather than replacing it, giving advisors fresh means to track risk, not least a measure on how their firms might hold-up in a serious market crash.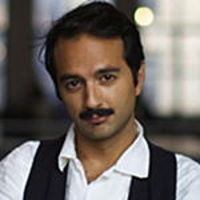 Stress testing is not a feature of Orion's in-house software. See: Orion's Eric Clarke tests new strategy to combat Envestnet's Jud Bergman in a Game of Thrones style clash for keys to RIA and IBD kingdoms.
Nor is this tie-up only going to benefit the largest advisors, says Orion CEO, Eric Clarke, via email.
"[This] allow[s] supervision over the entire book of business while still identifying areas of improvement for advisors or offices where the exposure [to risk] may be too great -- or [measures if they're] not taking enough advantage of an opportunity in the market."
"This is combining the best of both platforms.... [and] all RIAs will find value, but probably the [more] advisors and offices you have, the more tools like this will appeal," he adds.
Orion administers $800 billion -- up 45% or $250 billion since Jan. 2018. It has over 1,740 RIAs on board, according to the firm.
HiddenLevers provides stress testing and analytics to firms with a cumulative $450.8 billion under their management or administration -- a huge swathe of which comes from one client, NYC acquirer and IPO success story Focus Financial. See: Focus Financial IPO is on at $39 per share as KKR pushes giant share premium, with an eye on raking off an extra $532 million.
No love lost
Although HiddenLevers now has one of the largest roll-ups and one of the big-three portfolio management vendors on its books, it's unlikely to deal any time soon with Chicago-based do-everything mega-outsourcer Envestnet.
There's no love lost between HiddenLevers' CEO Udeshi, and Envestnet, after he railed against its data policies and accused the firm of "having its Theranos moment" in April. See: Raj Udeshi invokes 'Theranos' fraud in testy exchanges over data collection with Envestnet's Bill Crager and Jud Bergman at Tiburon CEO Summit.
Udeshi has a track-record for such outspoken critiques. Following the initial, then delayed capture of Focus' business, he spoke at length to RIABiz, crowing over the firms he pipped to the post.
"We dropped a bomb in [BlackRock's] backyard … and hey, here's a seven-figure deal I just beat [them] on," he said in an interview last year.
Merry-go-round
Orion, itself a staunch critic of reselling advisor data to third-parties, first partnered with HiddenLevers on its more bread-and-butter proposal generation and portfolio stress testing in Mar. 2017. HiddenLevers will charge RIAs a licensing fee, but Orion has declined to add a mark-up of its own.
Clarke's firm's Aug. 2018 agreement with FinMason is unaffected by the growing closeness between HiddenLevers and Orion. Boston, Mass.-based FinMason is a rival analytics firm to HiddenLevers, and it developed a speedy financial planning and prospecting tool for Orion last August. See: What's a FinMason and how did it find favor with Orion as a lite and heavy?
"HiddenLevers is making serious strides in business intelligence, which is becoming important to larger RIAs as they acquire advisors and grow in complexity," says Randy Lambert, president of Orion, in the release detailing the tie-up with Udeshi's firm.
"We wanted to harness the existing business intelligence screens that track firm performance within Orion and marry them with HiddenLevers revenue and risk modelling to give RIA executive teams a comprehensive picture," he explains.
It remains unclear, however, whether this latest win for HiddenLevers puts the kibbosh on Orion's interest in bringing BlackRock's high-end analytics system, Aladdin, downmarket to RIAs.
If it does, that would represent Udeshi's second win over the $6.5 trillion asset manager in less than a year. See: Why Eric Clarke is pressing to give Orion's 1,500 RIAs first crack at BlackRock's Aladdin -- including two that already have feeds.
But Orion will never put all its eggs in one basket, says Clarke. "We'll continue to build out integrations to support the use of other risk and analytic tools that our advisors want."
---
---
Mentioned in this article:
---
---
---