News, Vision & Voice for the Advisory Community
David Hou, $4.4B, Mark Sear, $2.9B, Robert Skinner, $4.1B, Alan Zafran $3.9 billion and Eric Harrison $1.9B are forming Evoke Wealth in Los Angeles and IEQ Capital in Monterey, Calif.
June 3, 2019 — 6:25 AM by Brooke Southall
Brooke's Note: I caught wind of this breakaway late Sunday. It felt important enough to jump right on it. It's a really big deal and a wild one with all the simultaneous splits. I also have a personal interest in the deal in one sense. David Hou and Mark Sear granted extensive interviews at a time even before RIABiz published its first article. We ran a three-part series that helped us hit the ground running in August of 2009. That was almost exactly 10 years ago. I've always appreciated that help and faith. I will add to this article as I get more information. Sunday evening is a bad time to do much reporting, so we've added updates.
The "Luminous" team finally broke away from First Republic Bank (FRB) in a shattering blow to the San Francisco boutique private wealth manager.
The sprawling team, which manages in excess of $17 billion, with offices in Silicon Valley and Los Angeles, is forming two RIAs -- Evoke Wealth in Los Angeles and IEQ Capital in Menlo Park. (The ADV lists it in Monterey, Calif.)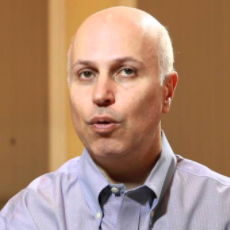 David Hou confirmed the simultaneous breakaway and split in response to a LinkedIn message: "Yes, two firms, with very amicable separation," he wrote in regard to the internal split with his colleagues who formed IEQ.
Amicable or not, the departure could shake the RIA M&A business to its core, says Danny Sarch, principal of Leitner Sarch Consultants of White Plains, NY.
"The idea that you can sell yourself then do it again is like: Oh my God," he said. "These deals are supposed to be permanent."
That said, it is possible the parting was amicable, Sarch adds. For example, First Republic may get an exclusive banking deal with the new firms. Or the new firms may, in effect, have bought themselves back.
Hou and long-time partner Mark Sear famously pulled off a cloak-and-dagger escape from Merrill Lynch back in 2008. First Republic acquired Luminous Capital In 2012, and nobody, at the time, could understand how Luminous commanded such a high price.
First Republic forked out $125 million in cash for the firm. See: First Republic pays a staggering sum for Luminous Capital, sources say, and shifts the breakaway and M&A games in the bargain
But it eventually became apparent Luminous was unusually profitable in part because it could charge a higher fee to clients seeking exposure to non-correlated assets. Luminous provides exposure by becoming a general partner of a third-party fund and investing with the pooled assets of its clients.
"One main area that most miss is the role of the proprietary products that Luminous developed prior to joining FRB and the proliferation of those products once FRB learned the formula," says Daniel Seivert, CEO of ECHELON Partners, the Manhattan Beach, Calif.-based investment bank.
Big hitters
The big hitters on the Luminous team are Hou, $4.4 billion of AUA; Mark Sear, $2.9  billion of AUA; Robert Skinner, $4.1 billion of AUA; Alan Zafran $3.9 billion of AUA and Eric Harrison $1.9 billion of AUA -- all according to Barron's 2019 Top 100 data. Barron's cites FINRA as the source of its data.
In 2016, RIABiz wrote about the volume of chatter when the imminent Luminous departure got so loud it needed addressing.  See: First Republic's $70B-plus RIA roll-up loses four top executives as its contract with Luminous team ticks down
Alan Zafran, senior managing director at First Republic Investment Management, praised First Republic at the time, calling it "terrific for our clients and for our team." His view hasn't changed over time. 
"My partners and I have had a very successful and productive relationship with First Republic over the past three-and-a-half years, having nearly doubled our assets during that time," he said in a statement. 
Luminous was a pioneer among giant, elite wirehouse teams and was regarded as the largest breakaway of its kind in 2008, when it left Merrill Lynch Private Investment Banking Group. 
Really bad thing
But there was known tension between Luminous and First Republic. Tip-offs were that Luminous declined to use First Republic's technology and kept the bulk of its assets with Fidelity Custody & Clearing, according to a source.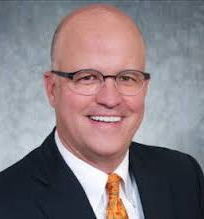 Their contract purportedly expired at the end of December 2017.
"It's a really, really bad thing for First Republic for many reasons," said a source who asked not to be named.  "Bad taste on some levels, too, for them to take that much money (in 2012) and leave. 
"The knock on First Republic is that they have spent all their money in recruiting deals and the platform stinks (for lack of investment)," the source added.
It's notable that Brian Riley, executive vice president on the private wealth management senior management team at First Republic recently left the bank, says Jeff Spears, founder of Sanctuary.
"Riley brought recruiting chops and he was the No. 1 guy. The people in charge don't have experience running a wealth management business."
Susie Cranston, took over Riley's duties. Cranston joined First Republic in 2013. Her only previous experience was as a McKinsey consultant from 2001 to 2013. She has her MBA from Stanford.
Riley was hired in 2015. Though Riley, a Merrill Lynch veteran, is known for his recruiting DNA, First Republic billed him as somebody who could manage more generally.
"Brian Riley has significant expertise managing teams of investment professionals," First Republic Bank President Katherine August-deWilde said in a release at his hiring. "Brian is a proven leader who shares First Republic's commitment to exceptional client service."
Fizzled
The Luminous deal was still a success for First Republic, though it fizzled, in the end, in grand fashion, one source says.
Luminous attracted other big teams, and First Republic's wealth unit grew tremendously as a consequence. First Republic shares (FRC) traded around $34 in 2012 and now sit close to $97. The market cap jumped three fold to $16 billion.
But the Luminous partners got the far better deal.
"Got money going in, paid to be there, leaving and assuming not paying them to 'take it' and will trade it again some day," the source says.
Sarch adds: "The RIA world always made fun of the recruiting merry-go-round for a long time. Now who is laughing at whom?"
Just last week, the carnival ride was working in First Republic's favor. It recruited Merrill Lynch's Arif Ahmed and his $16 million of revenue to Palo Alto.
But as the merry-go-round spins, one industry observer says the focus should now turn to First Republic's other signature RIA acquisition -- Constellation Wealth Advisors, for which it paid $115 million in 2015.
Will they also be able to leave in a few years when the employment contracts of co-chiefs Paul Tramontano and Jon Goldstein expire?
---
---
---
Share your thoughts and opinions with the author or other readers.
Jeff Spears said:
June 3, 2019 — 2:03 PM
Ron Edde said:
June 3, 2019 — 6:46 PM
Harlan Spinner said:
June 13, 2019 — 4:50 AM
Brooke Southall said:
June 13, 2019 — 3:39 PM
---
---