Andina Anderson: 'Our technology's unsurpassed capabilities will help provide comprehensive client reporting.'
Brooke's Note: Remember when we used to say that if Merrill Lynch ever wanted to it could become an RIA custodian and walk away with great prizes in marketshare? The thought was that they had such a big head start in scale that they could confer that on RIAs. But guess what? The fact that Merrill Lynch is now buying software from Envestnet shows how the RIA business has flipped that on its head. Wirehouses now need RIA scale. Also, wrap your mind around the fact that AssetMark is readying an IPO, maybe for as much as $1.5 billion. It was only in 2013 that it was a wasted asset spun off by Genworth for $400 million. That said, the S-1 shows decelerating growth and the contract of Charles Goldman is set to expire. He already made his killing when he sold AssetMark to the Chinese so it might make sense that he would begin itching to seek a more dynamic opportunity.
Envestnet | Tamarac has inked a deal to provide more than 200 Merrill Private Wealth Management teams with software to report and aggregate client data.
The Seattle-based RIA software unit is already being rolled out to 1,000 of the wirehouse's customers. The firm refers to them as an "initial" servicing and onboarding.
The deal marks a moment in time when an RIA provider bursts into the wirehouse channel -- and in a big way, says Joel Bruckenstein, principal of the Technology Tools for Today conferences.
"It's a feather in Envestnet's cap," he says. "They're building to a market they weren't considered in and kind of in a big way. These are Merrill's creme de la creme advisors."
What got Tamarac through the Merrill door was its ability to provide clients with a consolidated view of holdings across custodians, according to Andina Anderson, executive managing director of Envestnet | Tamarac.
"Our technology's unsurpassed capabilities will help provide comprehensive client reporting, regardless of where the assets are held, enhancing the experience of Merrill's clients."
Though Envestnet's Yodlee is a big player in data aggregation, ironically it may be the deal that Envestnet quietly did with alts aggregator PCR that clinched this deal, Bruckenstein adds.
Anderson confirmed Bruckenstein's view on the PCR point and said integration matters as well as data.
"Financial enterprises and RIAs are free to purchase Yodlee directly," she writes in an email "The benefit of purchasing Yodlee with the Tamarac platform is that it's all integrated.
"Advisors benefit from aggregated data fueling Tamarac's powerful portfolio management, reporting and dashboards, while clients benefit from having a complete picture of their finances in a single portal," she said.
This is not the first time that a wirehouse dabbled with RIA software.
Addepar has reported a pilot program with some top Morgan Stanley brokers. See: Addepar secures Morgan Stanley account by winning a test of wills and unleashing a small army on Manhattan
In that case, Addepar CEO Eric Poirier got involved in pushing the deal through.
---
Emigrant keeps dealing for its own account...into a hot RIA M&A market
---
Twelve years after its initial deal, Emigrant Partners upped its equity stake in RegentAtlantic after helping it fund the purchase of Hillview Capital Advisors.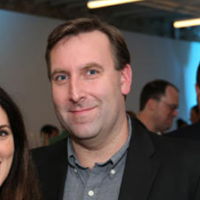 The New York City subsidiary of New York Private Bank & Trust Co., funded the $800-million RIA purchase. The combo yields one big RIA with $4.7 billion in assets under management and advisement. See: Emigrant Bank 'doubles down' to send Mark Hurley packing and fire up Fiduciary Network, its RIA deal machine
It marks the third deal by Emigrant since the bank bought out Mark Hurley's stake in Fiduciary Trust and shows Emigrant's determination to be part of the RIA M&A boom. Hurley's last deal came in 2016 out of 22 deals during his leadership.
Those included eight that were funding for sub-acqusitions like the Hillview deal and 14 "platform" deals aimed more at funding internal succession and growth initiatives. RegentAtlantic did its platform deal in 2007. See: Envestnet struts upmarket stuff by signing a $1.5-billion, a $3.3-billion, a $2.3-billion and a $4-billion RIA to big technology deals
"The pace is quickening for everyone," says Karl Heckenberg, president and CEO of Emigrant Partners. He adds that his firm stands apart. "We're still the only one in the market not dependent on a third party financier."
---
After year of slower growth, and as the contract of Charles Goldman nears expiration, AssetMark readies IPO
---
AssetMark filed with the Securities and Exchange Commission to raise $125 million from an initial public offering on the New York Stock Exchange based on a valuation of $1.2 billion to $1.5 billion, according to the company's Form S-1 registration statement.
The Concord, Calif., TAMP cited its recent milestone of $50 billion of AUM as of March 31.. See: AssetMark records 'off the charts' year and SEI is 'right on track' after staggering $1-billion platform overhaul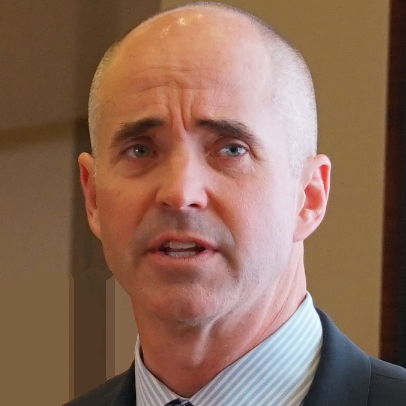 It was at $25 billion in 2014 and hit $44 billion in February of 2018.
Most of that $6 million in growth in the previous 12 months came from its $3.8 billion acquisition of Global Financial for $35.9 million. It originally expected to bring over $5.7 billion of assets. See: AssetMark CEO Charles Goldman grabs $5.7B Global Financial out from under rival Envestnet's nose, gets ex-Curian CEO and solidifies his firm's own future in the brutal TAMP game; but don't call it a roll-up
AssetMark has a compounded annual growth rate of 17%, though it slowed to 14% in 2018.
Aquiline Capital Partners and Genstar Capital purchased AssetMark in 2013 in a $412 million deal that included Altegris, an alternative investment products provider based in La Jolla, Calif.
Only three years later, Huatei Securities paid $780 million for AssetMark without Altegris as part of the deal.. Now the firm is valued at more than $1 billion. AssetMark grew from $21 billion of AUM to $29 billion in those first three years leading up to the Huatei closing.
AssetMark invested $153 million in technology development from Jan. 1, 2015 to Mar. 31 this year.
Two other big TAMPs that trade publicly are Envestnet and SEI. AssetMark, staffed by 600 employees, would be the first pure play and serve 7,600 advisors, most of them broker-dealer reps.
The high TAMP valuations are based on low supply and high demand, says Dan Seivert, CEO of ECHELON Partners in Manhattan Beach, Calif.
"There are very few TAMP platforms of scale available for purchase, and to acquire them necessitates a takeout premium," he wrote in an email in 2016 regarding the Chinese deal.
The firm will list under the ticker symbol AMK.
It generated total revenue of $363.6 million and net income of $37.4 million in 2018.
AssetMark will use $125 million of the net proceeds from the offering to repay a portion of its term loan. It had $249.4 million in debt outstanding under the term loan, as of Mar, 31.
AssetMark CEO Charles Goldman's contract, originally dated as of Jan. 10, 2014 and last amended on Oct. 31, 2016, remains in effect until Oct. 31, 2019, the third anniversary of the closing of the acquisition by Huatei.
---
---
Mentioned in this article:
---
---
---
---