Eduardo Repetto: Looks similar but everything is different.
Brooke's Note: The pivotal moment in my interview with Eduardo Repetto was when I asked why he wanted to start a new asset management business amid the biggest storm in the industry's history -- never mind yet another go in the smart beta and factor investing world. It was like he was hoping I'd bring up that point of fee compression and crowded conditions. He emphasized how he loved taking out a "blank piece of paper" and making a plan with all the challenging economics and competitors so fully charted and established. Repetto, literally trained as a rocket scientist, brought up the piece of paper at least one other time. He is clearly relishing this opportunity and that makes Avantis a venture with more than half a chance.
Two years after quitting his job as co-CEO of Dimensional Fund Advisors, Eduardo Repetto is founding CIO of a startup that will certainly compete for many of the assets of the same RIAs he knew in his old job. See: Months after being assigned a new co-CEO, Eduardo Repetto is out at Dimensional Fund Advisors
American Century, the Kansas City asset management firm, hired Repetto as chief investment officer and Patrick Keating as chief operating officer to launch Avantis Investors "to develop a new suite of broadly diversified, tax-efficient and cost-effective equity and fixed-income solutions," according to the company.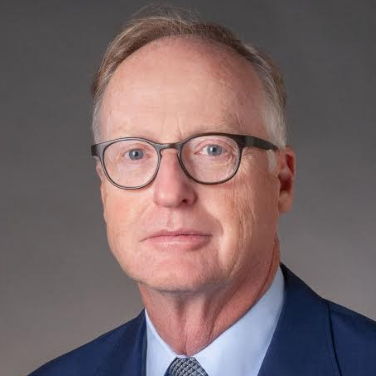 Those solutions will seek factors to beat the indexes but with at least two big differences: Avantis will produce ETFs, and those ETFs won't be based on indexes. The same strategies will be available in mutual funds and SMAs.
"Looks similar but everything is different," says Repetto. "ETFs have quite a lot of tax advantages, and we don't have to follow the indexes." See: Dimensional's co-CEO, Eduardo Repetto, tells clients at Monterey event that DFA is changing its Classic-Coke intellectual fund recipe
One problem with indexes are strictures that limit trading to infrequent windows of time. The new structure allows Repetto to trade on any trading day of the year and base those trades on real-time data. This ability to spread out is "more efficient," but he expects turnover to be about the same as a standard DFA index-based fund.
DFA also claims not to be an index fund, according to its spokeswoman, Darcy Keller.
"While we provide the benefits of indexing (low cost, low turnover, diversified, transparent), our model uses dynamic implementation to add additional value over index funds through everything from securities lending to the flexibility our portfolio managers have to make buy, sell, and hold decisions. This has allowed us to outperform indexes over the long-term and increase expected returns for our clients."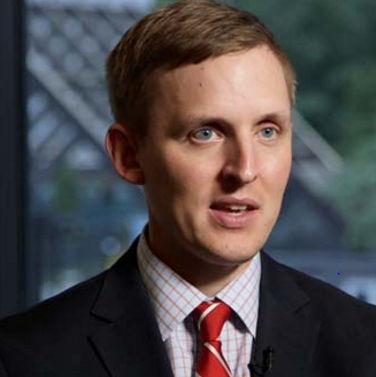 American Century filed for five ETFs today (June 25) including: Avantis US Equity ETF, Avantis International Equity ETF, Avantis Emerging Markets Equity ETF, Avantis US Small Cap Value ETF and Avantis International Small Cap Value ETF.
The 61-year-old declined to disclose fees, but promises a "good price point," because the new sub-brand will share overhead expenses with the American Century mothership. The product launch is expected in about 75 days.
"It's my guess that they are utilizing the existing Fama/French factors of return and, with the DFA background, will probably do a good job running the strategies at a low cost," says Alex Potts, chairman, advisor services at Loring Ward, a $17-billion DFA TAMP in San Jose, Calif. See: Focus Financial buys $17 billion DFA TAMP for $235 million through its $3.6 billion DFA TAMP
Crowded field
DFA, which manages $576 billion of assets, does not sell ETFs. In fact John Hancock produces ETFs using DFA factors. See: How DFA is putting its John Hancock on the ETFs category American Century manages about $160 billion.
Bringing smart beta-type investing to the market in 2019 is a problem for Avantis because so many asset managers did precisely that over the past five years, says Ben Johnson, analysts for Morningstar.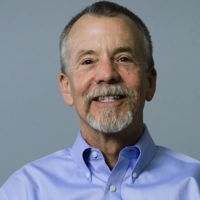 "The challenge is that it's a very crowded field right now -- systematic value hunting," he says. "I think it's going to be difficult to stand out."
Or, maybe Repetto has identified a niche that was hiding in plain sight, says Scott MacKillop, CEO of First Ascent Asset Management.
"This appears to be a strategy that creates something of a bridge between index-based factor investing and pure active management," he says.
"Repetto and Keating are taking the discipline and research-based orientation that drives the DFA process and opening it up a bit to allow for more active securities selection.
"Quantitative analysis will still be at the heart of the process, but Avantis will not be anchored to specific indices and will do more than simply tilt existing indexes toward favored factors."
Not that Repetto had an issue with DFA.
Supporting RIAs
He said he "quit" the company because his wife, Carla, was living in Los Angeles and DFA is based in Austin, Texas, a straddle he found to be too much.
The Avantis headquarters is five minutes from Repetto's house in the Little Tokyo section of Los Angeles in a building that was constructed in 1930.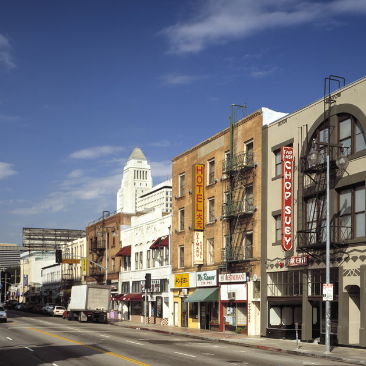 The Avantis office occupies 17,000 square feet and has room for 58 desks. Already, it's hired 15 people and 10 more are soon to join the firm.
Repetto emphasizes that 25 people go a long way inside an existing 1,300-employee mutual fund company with staff to handle so many basic services across a whole family of mutual funds, ETFs (five so far), alternative investments. All hires will be directed toward the unique aspects of Avantis investing and support of RIAs.
The Avantis unit got its start when American Century's CIO, Victor Zhang, also LA-based, had coffee with Repetto about eight months ago and discerned what might get him back into the game. Repetto has no ownership stake but has big incentives built into his employment contract.
The clincher with Repetto's wife was that American Century is 40% owned by Stowers Institute for Medical Research, a 500-person, non-profit basic biomedical research organization that has received $1.5 billion in dividend payments since 2000.
Now the question is whetehr RIAs will bite. It depends, Potts says.
"I think we have to see what they are doing -simply as fiduciaries for our clients. It'll be interesting to see how they ramp up, the fees charged and the strategy implementation."
---
Related Moves
---
October 29, 2019 – 3:48 AM
---
---
---
---