News, Vision & Voice for the Advisory Community
Pershing COO, who took CEO job in May following Lisa Dolly's abrupt departure, made the event zero in on technology, yet again
June 18, 2019 — 3:35 AM by Guest Columnist Tim Welsh
Brooke's Note: The number one rule of life: Be yourself. There are plenty of signs that Pershing is doing that. No flashy promises that'll be hard to keep. No new hires from outside that show the company is trying to import a culture. Just a company saying it is good and trying to get better at a very narrow clearing and custodial capability in a world where all it competitors keep jumping into more channels. That said, you wish Pershing could maybe once have a national event in a sunny place ... in winter. But you have to grudgingly admire the decision to get off-season rates (one hopes) even at the price of a little misery -- and yes, people liked Phoenix in June better than Florida in June. Progress.
Jim Crowley wasted no time reminding advisors how he got to his company's top rung -- by staying simple, no-nonsense and brief.
In that vein, Pershing's soon-to-be CEO-- he takes over July 1--skipped the obligatory splash of video montage, drum lines, loud rock music and chest-thumping typical of early morning presentations at other custodian national conferences.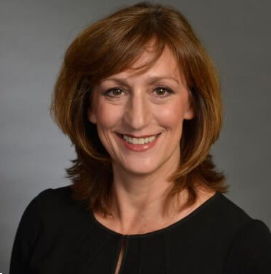 Instead, his opening salvo at the BNY Mellon/Pershing INSITE  conference in Phoenix last week (June 12-14) stuck close to his management style and most RIA events scripts.
Crowley did not titillate but may have reassured.  Pershing clientele are known to appreciate the clearing and custody unit's no-nonsense industrial strength image.
"What is not changing," he said, "is our strategy." The strategy, he says, is to be sure that Pershing helps advisors operate more efficiently. That means software, though he may have been hinting at why he got the nod in his new position. See: Pershing CEO Lisa Dolly flaunts size and software at INSITE 2018
The INSITE conference brings together not just RIAs, but also advisors from independent broker dealers, their executives and other professionals across the asset management industry. International representatives also attend.
In fact, INSITE is probably the only conference where you hear multiple languages in the hallways, lunch lines and receptions.
Crowley imprinted his style in May, after replacing popular CEO Lisa Dolly who unexpectedly, but voluntarily stepped down. See: What to make of Pershing CEO Lisa Dolly's surprise exit and the sped-up entry of 35-year Pershing veteran Jim Crowley 
She had been hired to bring a softer edge to a firm known -- for both better and worse -- as "industrial strength." See: Why Pershing's CEO pick looks uninspired, and why that look may be deceiving  
Despite her hasty departure, Dolly made clear it was a amicable. Crowley pointed her out seated in the first row, and she got hearty applause for making the trek to the desert. She did not speak.
In or out
Phoenix's 111-degree early summer heat was avoidable inside the vast convention center, but it did seem to suck some energy out of the conference for more 2,000 attendees and 140 event sponsors.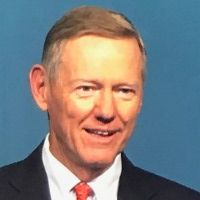 Alan Mullaly led off the morning speakers. The former Boeing and Ford CEO regaled the crowd with inside stories of how he transformed Ford from an $18 billion loss to profitability and growth simply by getting everyone to work together.
Mullaly's approach was to have everyone buy into his plan and root out anyone who wasn't part of the culture. For repeat offenders, Mullaly's answer was to say: "That's okay, you can continue to operate that way, just someplace else."
 His management style was the key to the iconic Ford turnaround, he claims. 
Disappointing to some attendees, Mark Tibergien, known as, perhaps, the most electric speaker on RIA topics in the industry, was only used in a breakout session to do an interview.
Charles W. Scharf, BNY Mellon CEO who was originally scheduled to attend, was a complete no-show. See: BNY Mellon's new CEO is an RIA fan, and Pershing Advisor Solutions made a big personnel move to reflect it
Infinite games
Author and management guru Simon Sinek took the stage as a keynote speaker on Day 2. He explained the concept behind  his latest book, "The Infinite Game."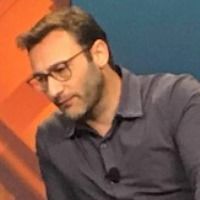 Outcomes and strategies are fundamentally different when playing a "winnable game," such as baseball or basketball, compared with "infinite games" that have constantly changing rules and no known timelines, according to the book's premise.
There is no "win" in an infinite game. Your objective should be simply to survive and adapt to stay in the game. "You can't 'win' business, or a marriage for that matter, or education, or really any of the more important aspects in life," Sinek explained. 
Organizations get into trouble when they try to apply a finite game mindset in an infinite game arena. 
 "If you do play to win, then you get a decline of trust, a slowdown in innovation and, ultimately, you lose," Sinek said.
Sinek also called for more empathy in the wealth management industry, noting his own experiences with high-pressure brokers selling him products.
 "There is such opportunity in this industry for advisors to explain why you went into this business; what was so important to you about helping people, show some empathy – don't make it about you, make it about me."
Session fodder
Such issues as succession, M&A, regulatory changes, investment management themes and, of course, improving the client experience were fodder for INSITE business and practice management sessions.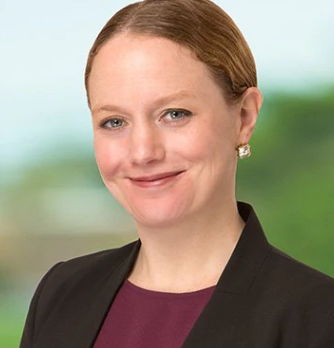 Pershing rising star Christina Townsend led a panel featuring Joel Bruckenstein of T3 and Spenser Segal, CEO of Actifi.  They were joined by Jennifer Kirksey, managing director at Tolleson Wealth Management.  
Kirksey said her biggest challenge was "identifying the best technology tools."
She recounted her year-long search for a new portfolio management system.  "We created a team of people from all aspects of the firm, so while it did take longer, everyone bought in, and it was a decided success."
Bruckenstein noted "advisors have been struggling with the same thing – integration – for decades.
"We're not where we need to be, which brings up opportunities for advisors to outsource to a custodian or to one of the big technology players who are doing end to end acquisitions.  
"We need to recognize that there is a portion of advisors who will migrate to a single platform, even if they have to give up something," he said.
Tech talk
Key to Pershing this year was a slew of technology announcements focused on, perhaps, the industry's most overused words, "improving the client experience."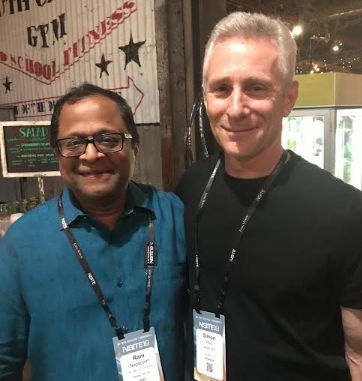 Pershing formed an Integration Advisory Council made up of 14 top RIA software experts to advise on integration. Ultimately, this effort will lead to "certifications" of software compatibility, according to the company. 
Pershing's expanded technology plan is to streamline the many daily tasks in wealth management that are still clunky. Its model are the simple digital processes used by Internet giants such as Amazon, Apple, Netflix and Google.
Pershing CIO Ram Nagappan said the success of new technology players and increasing competition has touched off a race to digitize the entire client journey, from prospect, to onboarding, to financial plan development, to investment recommendations, to servicing.
"There is a lot of jargon out there such as 'deep integration,' but what does that really mean?" Nagappan notes.
"We want to provide a roadmap and maturity model for technology integration everyone can use, which will be housed in a one-stop integration portal, available to everyone."
Raj Madan, managing director of Pershing's advanced technology lab showed off facial recognition for identification and authorization, machine learning, chatbots and more to create a fully immersive, digital onboarding experience.
"The client onboarding process needs fixing and it will be tools like this that solve it," he said. 
Evening hospitality
Where Pershing did shine was in its evening hospitality, receptions and networking events off campus, including a highly entertaining final night event at a warehouse-style nightclub.  
The team from Pershing Advisor Solutions, representing the RIA contingent, brought everyone together for a fun night of bowling, games and fine dining at a local venue.  
Despite the Arizona heat, everyone I talked to all agreed that a conference in Phoenix is still better than one in Orlando!
To learn more about what went on at INSITE, check out the many tweets on the #realinsite hashtag on Twitter.
---
Timothy D. Welsh, CFP, is president, CEO and founder of Nexus Strategy, LLC, a leading consulting firm to the wealth management industry and can be reached at tim@nexus-strategy.com or on Twitter @NexusStrategy.
---
---
---
Share your thoughts and opinions with the author or other readers.
Aishwarya Jain said:
June 18, 2019 — 12:24 PM
---
---