Broker-dealers' new power tactic -- threatening to quit states altogether -- to thwart local fiduciary rules for advisors sure looks like blatant misuse of power
SIFMA, FSI and Morgan Stanley made overt threats to Nevada and New Jersey and CFP Board that have more than a whiff of conspiracy to restrain trade
Ron Rhoades says that when brokerage associations (i.e. FSI and SIFMA) and broker-dealers, like Morgan Stanley, offer threatening boycott comments in symphony, that they may very well break the law.
---
Related Moves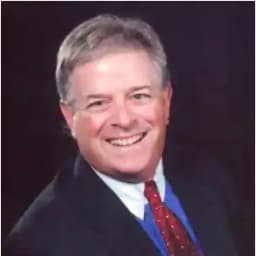 ---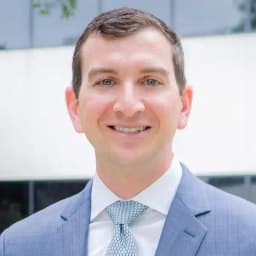 January 12, 2022 at 3:13 AM
---
---
Mentioned in this article:
---
---
---
Terrence O Morgan
Ron is right. And these BD's are all huff and puff. The states should call their bluff! Ya think these blood sucking vampire BD's are going to leave a trillion $$$ dollar market? Really?
Tom Heffernan
My take is the reason firms, particularly small firms, are universally pushing back is that they can't functionally deal with 50+ different fiduciary, suitability or best interest rules. It becomes prohibitively expensive if not inoperable when doing business across multiple jurisdictions, and it harshly penalizes small firms who would have to reallocate finite capital away from more productive initiatives. For small firms, resistance to individual state initiatives has little to do with an industry conspiracy and everything to do the other side of the ledger - risk management and cost. Looking from that perspective, the article is looking for something that isn't there.
Ron A Rhoades
Tom, I believe there is much truth in what you say. All advisers are concerned about having different regulators apply different rules to them. In increases compliance costs (potentially), and may also increase reputational risk. Yet, in my review of state common law, and the regulations proposed by the three states thus far (Nevada, New Jersey, and Mass.), they all follow a largely principles-based regime. In other words, the fiduciary duty, as they define it, is remarkably similar. There are greater differences as to WHEN a bona fide fiduciary standard is applied, then how it is applied. State common law, which forms the basis of legal liability, varies significantly - as to "when" it is applied. One way to approach fiduciary standards, if they differ, is to simply adopt the most restrictive (highest) standards, and apply them to all of the activities of the firm. The real dangers in adhering to the fiduciary standard arise when firms try to act in two roles, at the same time - product sellers, and fiduciary advisers (i.e., purchaser's representatives). The two roles cannot be reconciled. The conflicts that arise are difficult, and at times impossible, to navigate as a fiduciary. It is far better to seek, when acting as a fiduciary, to avoid conflicts of interest. For, under the common law, possessing a conflict of interest is a breach of one's fiduciary duty of loyalty (and the "no conflict" and often "no profit" duties embedded within the duty of loyalty). So, when a breach of fiduciary duty is obtained, it must be proven (with the burden of proof upon the fiduciary) that the conflict of interest was properly managed, so that the client was not harmed.
Tom Heffernan
Ron - I'm not an attorney so I can't speak to the underlying legal framework involved. But from real-world experience, I've found industry regulations allow for a latitude of interpretation depending on circumstance, the parties (including the number of parties), and the localities involved. With those variables in mind, multiple and more stringent standards increase the likelihood of legal recourse based not on purposeful wrongdoing, but on the increased probability of securing an insurance settlement. And since counsel must be engaged when such action is initiated (and typically paid out-of-pocket before deductible limits are reached), firms and individual financial professionals will bear a higher upfront cost. Many smaller firms have recognized this and have been proactive in evaluating their financial strength to absorb this potential liability. There will be bad actors regardless of the standard is applied, and I'm all-in on steps to mitigate investor risk due to such behavior. I'm not in favor of creating a more complicated regulatory framework that exposes well-intentioned firms to greater legal risk and expense as a result. (Side note: Stalking the health of E&O insurance market might be helpful tracking measure here.)
Peter Mafteiu
This assumes these firms and their salespeople server lower income / lower net worth individuals and families. Will they be missed? Not sure. If the SEC Reg. BI was right, the states could agree and follow. To me, it does not fix anything, except for salespeople and commissions. It will be a mess - and therefore the states can do what they need to do to protect U.S. Citizens.
Terrence O Morgan
It's all about the Golden Rule.....do the right thing! Be a man.....be a fiduciary with no conflicts of interest and put the customer FIRST. So, whatever ends of satisfying that rule...I am all in for it! I don't blame the small firms for freaking out about their turf. But, .....no BD is leaving a trillion dollar market no matter what state it is.