Ron Rhoades says that when brokerage associations (i.e. FSI and SIFMA) and broker-dealers, like Morgan Stanley, offer threatening boycott comments in symphony, that they may very well break the law.
Brooke's Note: Desperate times call for even more desperate measures. Threats by Morgan Stanley and their cohorts and lobbyists to pick up their toys and go home if states seek to impose on them a higher standard of fiduciary care are not being made from strength. That said, they certainly are flexing their muscles -- perhaps illegally, according to Ron Rhoades, director of the personal financial planning program at Western Kentucky University. Still, it's hard to imagine that the brokerage industry holds many cards here. What if Nevada, New Jersey or Massachusetts calls their bluff and says, in effect, don't let the door hit you in your posterior on the way out? Some of those deactivated brokers might become RIAs or join a new brokerage firm with hardly a consumer complaint.
In early 2019 broker-dealer Morgan Stanley threatened to stop doing business in Nevada if the state securities division proceeded with plans to adopt a local fiduciary rule for financial advisers.
"Absent substantial changes to the proposal, Morgan Stanley will be unable to provide brokerage services to residents of the state of Nevada," said the Wall Street bank in a statement.
The New York City wirehouse is the nation's largest broker-dealer with about 15,500 brokers, advising about $2 trillion in assets. It has four branch offices in Nevada, including one each in Reno, Stateline and two in Las Vegas. It has 500 offices worldwide.
SIFMA's shoulder
Nearly contemporaneously, other firms, including Wells Fargo & Co., Charles Schwab & Co. Inc., and Edward D. Jones & Co. were reported to be considering terminating some of their own brokerage offerings in the state.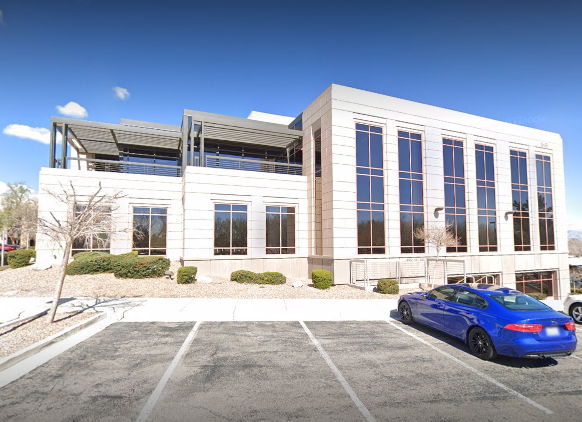 Even the Securities and Financial Markets Association (SIFMA), one of two main broker-dealer lobbying associations, appeared to threaten Nevada, stating in its comment letter that some of its member firms might be compelled to "discontinue service to B-D accounts in Nevada."
More recently, in its June 14 comment letter to the New Jersey Bureau of Securities, the Financial Services Institute ("FSI"), the other main broker-dealer lobbying organization, appeared to threaten that its members would cease doing business in the state, if New Jersey went through with its proposal to apply fiduciary standards.
Robin M. Traxler, FSI's senior vice president and deputy general counsel, stated in FSI's comment letter:
"If FSI members are held to a unique standard of care ... these financial advisors may have to cease doing business with, or cut back on financial services provided to, retail investors in New Jersey. This would undoubtedly have a negative impact on New Jersey investors, particularly those [who are] low- to middle-income retail investors."
Similarly, at least one broker-dealer recently wrote to the Certified Financial Planner (CFP) Board of Standards, Inc., to the effect that it and other broker-dealer firms, acting in coordination with their trade association, may meet and determine whether to require their registered representatives to surrender their CFP certifications should the CFP Board proceed to implement its fiduciary standard upon CFPs, effective Oct. 1 this year.
These actual or implied threats beg the question: Are broker-dealers conspiring, either with each other directly, or via their trade associations, to violate federal antitrust and/or trade practices laws?
Sherman Act
Section 1 of the Sherman Act states, "Every contract, combination… or conspiracy in restraint of trade or commerce… is declared to be illegal."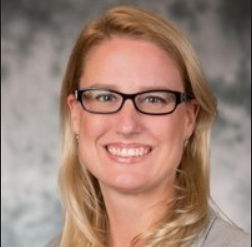 Section 5 of the Federal Trade Commission (FTC) Act prohibits "unfair or deceptive acts or practices in or affecting commerce."
Generally, group boycotts are generally impermissible under the law. As stated by the Federal Trade Commission: "Any company may, on its own, refuse to do business with another firm, but an agreement among competitors not to do business with targeted individuals or businesses may be an illegal boycott, especially if the group of competitors working together has market power."
The statements made to Nevada and New Jersey might be interpreted by some to imply that the broker-dealer firms seek to maintain the ability to sell investment securities and insurance products that pay its members higher levels of compensation than the compensation that might be available to them under a fiduciary standard (which generally prohibits compensation which is in excess of what is reasonable under the circumstances).
In prior judicial proceedings, similar threats have been held to be illegal. For example, the FTC successfully challenged the group boycott of an association of competing trial lawyers that stopped providing legal services to the District of Columbia for indigent criminal defendants until the District increased the fees it paid for those services.
The Supreme Court upheld the FTC's ruling in FTC v. Superior Court Trial Lawyers Assn., 493 U.S. 411 (1990), stating that the "boycott constituted a classic restraint of trade within the meaning of Section 1 of the Sherman Act" and that "it also violated the prohibition against unfair methods of competition in 5 of the FTC Act."
While the broker-dealer trade associations and their members may argue that they are only exercising their free speech rights, the U.S. Supreme Court may likely disagree, It has held that "every concerted effort that is genuinely intended to influence governmental action" is not protected from antitrust concerns.
'Horizontal conspiracies'
Indeed, the U.S. Supreme Court has stated: "Horizontal conspiracies or boycotts designed to exact higher prices or other economic advantages from the government would be immunized on the ground that they are genuinely intended to influence the government to agree to the conspirators' terms." See: FTC v. Superior Court Trial Lawyers Assn., 493 U.S. 411 (1990).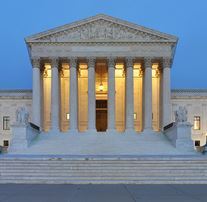 Trade associations, such as SIFMA and FSI, can serve important purposes. But they must be careful in their activities, especially if such activities would, as a result, restrain trade or serve to promote unfair trade practices.
Group boycotts of a state, or of a standards-setting organization such as the CFP Board of Standards, Inc., can and should face a high degree of scrutiny.
I urge the Federal Trade Commission, and the various state trade commissions, to explore the recent activities undertaken by broker-dealers and their trade associations as described above.
These regulatory bodies should examine the conduct to ascertain if the line – between broker-dealers (and their trade associations) providing information to government regulators or standards-setting bodies lawfully, versus engaging in actions that may serve to restrain trade – has been crossed.
---
Ron A. Rhoades serves as Director of the Personal Financial Planning Program at Western Kentucky University. This article reflects his own views, and are not those of his employer nor any firm, organization, institution, or cult to which he now or has ever belonged or been kicked out of.
---
Related Moves
January 12, 2022 – 3:13 AM
---
---
Mentioned in this article:
---
---
---
Tom Heffernan
My take is the reason firms, particularly small firms, are universally pushing back is that they can't functionally deal with 50+ different fiduciary, suitability or best interest rules. It becomes prohibitively expensive if not inoperable when doing business across multiple jurisdictions, and it harshly penalizes small firms who would have to reallocate finite capital away from more productive initiatives. For small firms, resistance to individual state initiatives has little to do with an industry conspiracy and everything to do the other side of the ledger - risk management and cost. Looking from that perspective, the article is looking for something that isn't there.
Ron A Rhoades
Tom, I believe there is much truth in what you say. All advisers are concerned about having different regulators apply different rules to them. In increases compliance costs (potentially), and may also increase reputational risk. Yet, in my review of state common law, and the regulations proposed by the three states thus far (Nevada, New Jersey, and Mass.), they all follow a largely principles-based regime. In other words, the fiduciary duty, as they define it, is remarkably similar. There are greater differences as to WHEN a bona fide fiduciary standard is applied, then how it is applied. State common law, which forms the basis of legal liability, varies significantly - as to "when" it is applied. One way to approach fiduciary standards, if they differ, is to simply adopt the most restrictive (highest) standards, and apply them to all of the activities of the firm. The real dangers in adhering to the fiduciary standard arise when firms try to act in two roles, at the same time - product sellers, and fiduciary advisers (i.e., purchaser's representatives). The two roles cannot be reconciled. The conflicts that arise are difficult, and at times impossible, to navigate as a fiduciary. It is far better to seek, when acting as a fiduciary, to avoid conflicts of interest. For, under the common law, possessing a conflict of interest is a breach of one's fiduciary duty of loyalty (and the "no conflict" and often "no profit" duties embedded within the duty of loyalty). So, when a breach of fiduciary duty is obtained, it must be proven (with the burden of proof upon the fiduciary) that the conflict of interest was properly managed, so that the client was not harmed.
Terrence O Morgan
Ron is right. And these BD's are all huff and puff. The states should call their bluff! Ya think these blood sucking vampire BD's are going to leave a trillion $$$ dollar market? Really?
Tom Heffernan
Ron - I'm not an attorney so I can't speak to the underlying legal framework involved. But from real-world experience, I've found industry regulations allow for a latitude of interpretation depending on circumstance, the parties (including the number of parties), and the localities involved. With those variables in mind, multiple and more stringent standards increase the likelihood of legal recourse based not on purposeful wrongdoing, but on the increased probability of securing an insurance settlement. And since counsel must be engaged when such action is initiated (and typically paid out-of-pocket before deductible limits are reached), firms and individual financial professionals will bear a higher upfront cost. Many smaller firms have recognized this and have been proactive in evaluating their financial strength to absorb this potential liability. There will be bad actors regardless of the standard is applied, and I'm all-in on steps to mitigate investor risk due to such behavior. I'm not in favor of creating a more complicated regulatory framework that exposes well-intentioned firms to greater legal risk and expense as a result. (Side note: Stalking the health of E&O insurance market might be helpful tracking measure here.)
Peter Mafteiu
This assumes these firms and their salespeople server lower income / lower net worth individuals and families. Will they be missed? Not sure. If the SEC Reg. BI was right, the states could agree and follow. To me, it does not fix anything, except for salespeople and commissions. It will be a mess - and therefore the states can do what they need to do to protect U.S. Citizens.
Terrence O Morgan
It's all about the Golden Rule.....do the right thing! Be a man.....be a fiduciary with no conflicts of interest and put the customer FIRST. So, whatever ends of satisfying that rule...I am all in for it! I don't blame the small firms for freaking out about their turf. But, .....no BD is leaving a trillion dollar market no matter what state it is.