News, Vision & Voice for the Advisory Community
IFP only retained a third of the up-for-grabs assets it shared with LPL, but CEO Bill Hamm sees silver linings
June 17, 2019 — 9:40 PM by Lisa Shidler
Brooke's Note: When skirmishes break out between independent advisors and broker-dealers, the conclusion of the matter is almost always foregone. The independent advisor gets the better of it. That's what makes this situation interesting. LPL got the better of it. But maybe it's not so surprising. This LPL-IFP scuffle really is more about platforms taking each other on. And LPL had the muscle to win that battle. Another wrinkle may tilt IFP's way.  It remains hampered by a one-year noncompete contract and IFP may have won the bulk of the accounts it really needed. You can't always get what you want but often what you need survives.
Bill Hamm fought Dan Arnold, and Arnold won in the breakaway battle for advisors.  But Hamm says he'll come back swinging as soon as his non-solicit agreement ends. 
Hamm, the CEO of Independent Financial Partners, took a giant gamble filing for divorce from LPL -- and its fiery new CEO Dan Arnold -- in February 2018.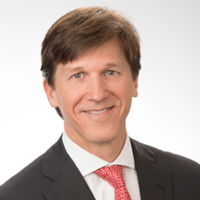 The Tampa-based OSJ owner presumed -- and proclaimed -- he'd take 75% to 80% of the assets of the reps with him.
Instead, LPL romped. 
The Fort Mill, S.C.-based broker-dealer is keeping about 66% of the assets that were previously co-served by the two firms. Of the 550 advisors it originally had in February 2018, just 220 joined IFP.
Arnold took a victory lap on an analyst call May 2, saying his firm won the most productive advisors.
"If you look at that through slightly different metrics, perhaps on an adviser basis, we retained a little more than 50% of the advisers, which would suggest we retained, on balance, the more productive advisers. So we think, all-in, that's a pretty good outcome."
In terms of IFP assets, Arnold says that his firm ended up with two-thirds of the assets. Arnold explains in the call that just $12 billion was on his firm's brokerage and advisory assets.
"Roughly, retaining 2/3 of those is $8 billion that will stay on our platform, which means roughly $4 billion will transition off," he said during the call. Giant firms like Private Advisor Group were the big winners reportedly taking as many as 30 advisors.
Aggressive retention
Hamm may have under-estimated Arnold's will. He took the helm a year and a half earlier, in January 2017, to make wholesale changes aimed at retaining reps, says Ryan Shanks, of Finetooth Consulting in Springfield, Mass.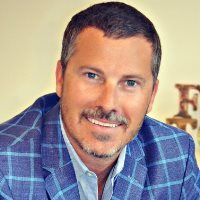 "I think LPL was aggressive in terms of providing retention. There are a lot of instances where LPL will provide an incentive for advisors to stay," Shanks says.
The total advised assets reported by IFP neared $50 billion at the end of 2017. Of that, $12 billion had been on LPL's platform through an office of supervisory jurisdiction contract.
An OSJ pays a vastly reduced payout to the broker-dealer compared with a classic rep. In exchange the firm handles compliance and other services for sub-reps that an LPL would otherwise provide directly.
Hard on the heels of Hamm's stated breakaway intentions, Arnold slashed fees. See: LPL Financial pulls pricing lever after Bill Hamm moves to yank $12 billion and 500 advisors off the IBD's line 
The cuts, among other inducements, included the introduction of a no-fee mutual fund platform and a flat, eight-basis-point administrative fee for advisors who manage $25 million to $50 million through the corporate platform.  
Hamm noticed Arnold's muscle flexing but also felt it acted as tracer to identify culturally incompatible advisors.
"LPL forked out a lot of money to keep the people that they did. They kept raising the money. I'm not interested in keeping an advisor whose main premise is the upfront money."
In the course the next year, Arnold also made a big cultural move by hiring Richard Steinmeier. The former UBS digital whiz largely replaced Bill Morrissey and has helped large advisors and OSJs with recruiting at LPL. See: LPL replaces the great Bill Morrissey with UBS' digital whiz
Best laid plans
Hamm admits his retention efforts fell short.
"The best laid plans will never happen because it's the nature of the beast," he says. 
But the entrepreneur is looking for no sympathy from the devil. He got what he needs.
"We came up with 60% of our core revenue," he says. "Those 220 advisors who stayed with us believe in our vision and what we're doing. They want to be part of it. They're not concerned about taking a big check. They want something new and different, which is what our whole mantra is."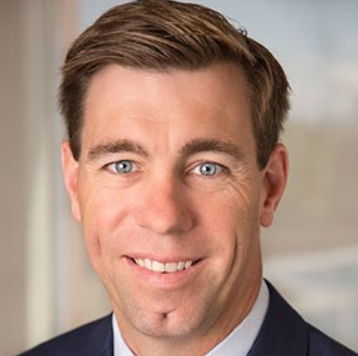 Indeed, there likely is a good riddance aspect to [Hamm's] departure, Shanks agrees.
"What you're missing is there could have intentionally been some advisors that he didn't want to come along."
The advisors most likely to defect were ones that focus on 401(k) business such as Sheridan Road Advisors and Retirement Benefits Group.
Last fall, Sheridan Road Advisors, with more than $14 billion in assets, was purchased by another firm HUB International, and announced it would stay with LPL.
Also last fall, Retirement Benefits Group announced it was taking its $10 billion and 55 retirement advisors away from IFP and LPL to join Resources Investment Advisors. Resources Investment Advisors uses Triad Advisors as its broker-dealer.
Hamm says his firm has commitments from 30 new advisors to join its ranks, but can't offer the names, or the names of the firms they're departing yet. He expects he might also win some lost LPL advisors back. He has a one-year non-solicit with LPL before he can make his pitch.
Safety in scale
Bruised but unbowed, Hamm was asked what he would have done differently knowing the outcome now? 
"I probably would have left sooner," he shot back. 
One inducement for departure was his choice of Pershing Advisor Solutions to replace LPL. Hamm says he chose Pershing for scale and because of the BNY Mellon connection, which gives his firm and their clients access to lending and other services.
"If people were concerned about leaving LPL and going to Pershing, it is four times the size of LPL. They've been great and very helpful. There are 12 people from Pershing here right now helping with the transition," Hamm said just a few days after his firm formally left LPL in May. "There's a lot of safety in scale."
He also said Pershing is ahead of its peers in technology, as well. "We thought they were easier to integrate," he says.
Hamm had been with Pershing from 1995 until 2007 and is familiar with them.
Exciting entrant
Michael Row, client relationship at BNY Mellon's Pershing, says his firm is excited to be working IFP.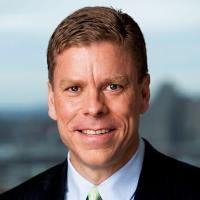 "IFP is an exciting new entrant to the industry, delivering services to advisors across the spectrum— anywhere between the advisory-only and the more traditional broker model, as well as hybrids in-between," Row said in an email.
Row said in an email that IFP will be using its single advisor workstation as well as its clearing and custody services and the company's wealth reporting and data management technology.
IFP also entered into a deal this spring with AdvisorEngine, which will provide its digital wealth management platform for advisors as part of WisdomTree where exchange-traded funds are available.
"This new relationship with AdvisorEngine and WisdomTree gives our advisors a scalable way to serve clients across wealth levels and generations," said IFP's CIO, Aaron Gliman in a statement.
"Each IFP advisor now has the ability to deliver a modern client experience using his or her own branding, models and investment philosophies – a combination not available through other providers."
---
---
Mentioned in this article:
---
---
Share your thoughts and opinions with the author or other readers.
---