Gary Wilder: We see ourselves over the next five years growing substantially. We have access to significant capital and we will allocate it where we can achieve the best [results].
Brooke's Note: If there is a stigmatized group of financial advisors, it is that cadre left over from a different era -- 750 small independent broker-dealers that you likely never heard of. The question is just how much the stigma is deserved in this group. Some perhaps shrewd buyers from the United Kingdom clearly think us Americans are unnecessarily gloomy about the prospects of this group and so they are willing to open their checkbooks and roll up their sleeves to roll up micro-IBDs. They see a potentially potent sales force for distributing made-in-Britain alternative investments. (What could possibly go wrong?) And these aren't just any old British blokes but ones who have held prestigious positions at crusty Fleet Street firms. They don't have much cash (yet) but neither does that seem to be much of a bother of theirs. In the United States, we have a serious shortage of human advisors but part of the reason is that so many of them got marooned in old models. If somebody wants to build a bridge to them, maybe something good can come of it.
A British firm run by former Credit Suisse, Goldman Sachs and Merrill Lynch executives has joined the roll-up fray in the United States, operating under the dictum that one company's trash--undersized, no brand IBDs--is their treasure.
Kingswood Holdings Limited last month took its first stake in a small IBD. At the moment, its US branch has just $17.6 million in cash to start life on this side of the pond, according to public records, but backers are promising to invest as much as $100 million per year.
The London-based firm thinks that hundreds of tiny broker-dealers are underappreciated fixer-uppers priced to sell.
"[Kingswood's] trying to fish in a part of the pond where there's a lot of fish and fewer fishermen," says Najib Canaan, appointed CEO of Kingswood US in March.
But the reasoning flies in the face of a global truism--local fishermen know the best spots to drop line and sinker, according to Louis Diamond, principal of Diamond Consulting in New York. See: Buckingham becomes KKR-fueled, check-listed M&A 'machine' that now feeds on BAM TAMP clients.
"The prices are less for a reason," he says. It boils down to the risk of investing in minnows in a business where only barracudas tend to prosper.
He adds: "If you own a smaller IBD you're probably open to a sale or a strategic partnership … [but] IBDs definitely sell for less than RIAs; it's the broker business, which is not as high quality revenue."
Cheap for a reason
Small broker-dealers often have less recognizable brands, more lawsuits, more regulatory costs and greater risk of breakaways, Diamond explains. Attracting new brokers is harder because they can't afford much in the way of training or signing bonuses, and they can't dangle modern technology.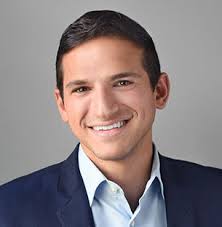 In fact, all broker-dealers are under pressure as fee-based RIAs usurp the business model. The dwindling number of IBDs is evidence of the trend.
The total has plummeted 30% from 1,175 to 819 in the past 11 years as profit margins collapsed from 11% to 3% during the same period of time.
That said, the mom-and-pop IBD in aggregate remains the largest servicer of independent financial advisors in terms of sheer headcount, according to data from Boston-based Cerulli, and Manhattan Beach, Calif.'s Echelon Partners.
"The pricing is more attractive [with small broker-dealers]," says Canaan. "In the RIA market there's a frenzy taking place."
That said, the grass is always greener. Focus Financial CEO Rudy Adolf allows that he is casting his eyes on England as a place ripe for RIA deals.
Nascent rebound
In fact, Kingswood may be catching a wave. The broker-dealer category is showing signs of a rebound.
In 2018, average IBD revenue growth hit double-digits for the first time in five years, according to Financial Planning Magazine. As advisors retire without replacements, their high-staffing levels will become increasingly valuable.
What broker-dealers of any stripe have in spades is affiliation with thousands of producing reps, managing billions of dollars in assets for hundreds of thousands of trusting clients. See: LPL Financial markets itself as a savior to reps at 14 IBD firms under the 'precarious' spell of private equity investors, despite its own private equity past.
Ultimately Kingswood intends to revitalize the small firms it buys by scooping them up into a series of regional anchors, funding their repairs, and then rolling-up some more.
Fresh start
Kingswood's US invasion also gives it a fresh start after a series of setbacks on home soil dinged its reputation.
The firm was founded as European Wealth Group in 2011.** After its planning business hit the skids, and the firm piled up $4 million in losses, it rebranded as Kingswood in Oct. 2017. It has one aborted US foray already in its history; at least three CEOs; a reverse merger; a flotation; a second set of new owners and a veritable Matryoshka doll of investors.
But Kingswood means business in the US, and will put its money where its mouth is, says group CEO Gary Wilder.
"We see ourselves, over the next five years, growing substantially," he says. "We have access to significant capital, and we will allocate it where we can achieve the best [results]."
Wilder, a former Nomura and Credit Suisse executive, is a founding partner of Kingswood's majority shareholder, Kingswood LLP. See: Credit Suisse punts its private banking business to Wells Fargo.
Far Fetched?
Its first hub is already in place, as a result of its May minority stake in holding-company-cum-mini-roll-up Manhattan Harbor. Manhattan Harbor owns 90% of Benchmark Investments, a New York IBD owned by Michael Nessim, who now heads the overall hub's brand.
Manhattan Harbor will acquire smaller RIAs, IBDs, and individual reps; Kingswood US will buy a direct stake in larger firms. See: HighTower spent at least $100 million to buy the love [and revenues] of its own advisors, a key sign an IPO or sale is taking shape, industry observers say.
"The end goal is to manage the assets, whether it's through direct acquisition … [or] the addition of assets under affiliates we already own or have a large stake in," says Canaan, who cites Manhattan Harbor as a "first step" that enables quick tuck-ins.
"We could easily see ourselves a few years from now with several new affiliates under the holding company," he adds.
The ambition's admirable, but it's utterly "far-fetched" to think Kingswood can just waltz in and take on firms like LPL, HighTower, or even Cetera, says Diamond.
Kingswood Holdings manages and administers roughly $2.6 billion through about 20 UK and 30 US reps, inclusive of $200 million in the United States, and £1.9 billion at Kingswood (approximately $2.4 billion at today's rates).
For comparison purposes, U.S.-based Cetera Financial Group, the nation's second-largest family of independent broker-dealers, oversees $30 billion, through 1,800 reps. LPL Financial Holdings, the nation's largest independent broker-dealer, oversees $684 billion and 16,189 reps.
These bigger firms are backed by huge amounts of private equity, and the piecemeal purchase of smaller IBDs just won't cut the mustard, if Kingswood plans on competing any time soon, he explains.
"To scale that quickly, you can't recruit one advisor at a time, it has to be acquisition after acquisition … the stars would really, really have to align." See: Vanguard's 401(k) recordkeeper, Ascensus, gets set to roll up a world of third party administrators to create a small plan superpower.
On the plus side, there is an advantage to having an owner with a more global mindset, with increased autonomy and international reach, Diamond says.
In it to win
But Kingswood's first acquisition certainly contains a few "head-scratchers," he adds. "If it really [wanted to] enter a new market, you'd think that it would fully acquire a firm, or at least take majority control ... you have to wonder if [Kingswood] is in it to win it."
Kingswood initally acquired a 7% stake in Manhattan Harbor, with an option for a further 13%. Affiliated holding companies and Kingswood's backers took an additional 20% stake, with the option for 5% more. See: Elliot Weissbluth pooh-poohs the idea that HighTower faces channel conflict as 'stupid and uninformed'.
The purchase, which cost an initial $525,000, with $332,500 in cash, and $192,500 in equity, values the overall firm at $7.5 million. Manhattan Harbor currently houses 31 reps, and oversees $200 million.
Sources say that Kingswood will buy a majority share in Manhattan Harbor in the near future, once its UK pipeline is closed; US regulatory approval received and equity compensation schemes for future acquisitions finalized.
Product pushin'
The lower price of broker-dealers is drawing rivals in a market where United Capital can sell $24 billion of AUM for $750 million, a 32 multiple, compared with a 26 multiple for Manhattan Harbor. See: Joe Duran's sale to Goldman Sachs achieves impressive goal but at the expense of his far grander dream; Will Goldman leave him outside looking in?
New York-based Atria Wealth Solutions, backed by Lee Equity Partners, has acquired four broker-dealers since 2017, including, most recently, NEXT Financial Group, bringing its total rep-count to 2,000, and its assets under administration to $65 billion. See: How HighTower's executive shuffle, kicking CEO Elliot Weissbluth upstairs, opens door for new talent and paves way for Thomas Lee-fueled acquisitions splurge.
The Kingswood dream is, however, about more than just gobbling up unheralded brokerage firms, consolidating them and then using scale to cut costs and boost the bottom line.
The firm makes no bones about the quid pro quo on the table. In exchange for liquidity, Kingswood-affiliated products -- and those of asset managers who pay "gating charges" in a pay-for-play arrangement -- will fill the shelves. They could include real estate and fixed income products, and Kingswood-pooled-and -securitized private equity. See:Vanguard Group gets under RIAs' skin by launching ETFs supposedly aimed at helping them.
"The acquisition creates an exciting new strategic partnership for Kingswood to scale and cross-sell its services internationally," according to a news release detailing the Manhattan Harbor investment.
Indeed, in April, Wilder told Citywire UK that such sales are key.
"We plan to leverage the platform to its full potential and are looking to expand our current product offering with turn-key opportunities such as mortgages, cash management and lending products, including the launch of Kingswood labelled products in partnership with best-in-class industry expertise," he said.
Kingswood already provides a number of other services through affiliates, Kingswood LLP, the firm's majority shareholder and a wide-ranging financial services company, Kingswood Corporate Finance, a corporate consultancy and Kingswood Property Finance, according to the firm's website.
Failing upwards
In recent years Kingswood Holdings has struggled with heavy debts--£8.8 million, about $11.4 million at the time--leading up to the Jun. 2017 purchase of a 48% stake by Mauritius-based private equity firm Astoria and Kingswood LLP.
This investment was used to clear Kingswood's debts, including £2 million owed to Kingswood LLP (about $2.6 million). It did not, however, resolve the firm's problems.
Nor did the appointment of a ringer.
Former Morgan Stanley asset management MD, Marianne Ismail's tenure as Kingswood CEO lasted just eighteen months. Her January departure thrust Wilder, then deputy executive, into the hot-seat. See: Shirl Penney and Brian Hamburger gang-tackle largest breakaway of 2019 as Jason Fertitta, Team Americana bolt Morgan Stanley to form Schwab RIA.
Today, Kingswood LLP's ownership stake has climbed to 39.99%.
Meanwhile, Kingswood's annual losses have continued to mount, tripling to £3 million (approximately $3.9 million at the then rate) by year-end 2018.
In Mar. 2019, Wilder reiterated Kingswood, and its backers' commitment to pursuing a roll-up strategy beyond the UK. The same month, Kingswood appointed Canaan its US head after spending just under $10 million to acquire two UK financial advisory practices in the last eight months.
Canaan's last role was as managing partner of Darien, Conn.-based Marinus Capital Advisors. Marinus closed in Mar. 2018, according to SEC filings. Its credit fund closed in 2017, after an internal inquiry revealed some trade values had been misstated, according to Bloomberg. See: The unbelievable series of missteps that sent Aequitas, its RIA clients and their investors, reeling.
Beyond Canaan, Kingswood has also appointed former Cazenove chief investment officer and chief economist Richard Jeffrey as chair of its investment committee; ex-Merrill Lynch executive Richard Klein as partner, managing director and head of alternatives and distribution, and named Rob Suss, formerly head of private wealth management for Goldman Sachs London, to Kingswood's board.
Kingswood is back on track, says Wilder, in a regulatory release, which also highlights the firm's pursuit of further "institutional" investment. "[We have] implemented the significant changes that were originally planned," he says. "A strong foundation is now in place."
---
* There are approximately 26,000 advisors of all stripes in the UK, though just 15% of UK adults regularly meet an advisor, according to Swindon, England-based advice network, Openwork. Moreover, rising regulatory and administrative demands the number of advisors could fall 7% by 2022, according to Devon, England-based wealth management firm Succession Wealth.
** Due to the the number of investments into Kingswood, as well as name changes at the firm or its investors, reports differ as to its founding date. 2011 appears to be the date at which European Wealth Group, then rebranded Kingswood (as against Kingswood LLP), came into existence. The FT, however, gives the date as 2004, seemingly in reference to Kingswood LLP.
---
Related Moves
---
January 21, 2020 – 7:52 PM
---
March 20, 2019 – 11:32 PM
---
---
Mentioned in this article:
FA Match
Consulting Firm, Specialized Breakaway Service, Recruiter
Top Executive: Ryan Shanks
---
---
---
Jeff Spears
Louis could be correct. The only change he is wrong is that the brokers/advisors have imbedded talent than can be tapped with good training. We have seen that cross selling doesn't work.