Lori Hardwick: It was me yearning for more.
Brooke's Note: The RIA business has known its share of gunslingers, but they are pretty much all cowboys, not cowgirls. Lori Hardwick is gunning for that title. In my opinion, she has the experience, charisma and smarts. The ex-Envestnet exec possesses a fairly unmatched knowledge of what exactly "platforms" are and how companies, products, services, financial advisors and software connect to them fruitfully. Her gig employers apparently calculate that getting 20% of her time beats none of her time in a world vying to own the advisor desktop. That takes a "platform" expert. Still, Hardwick's giving up much to spread her wings and admits she feels the extra pressure. She doesn't want to let herself, or her clients, down. And, Hardwick really doesn't want to let women down, either.
Lori Hardwick left her job as president at AI Labs after deciding that broader horizons working as a consultant don't necessarily mean leading a shallower existence.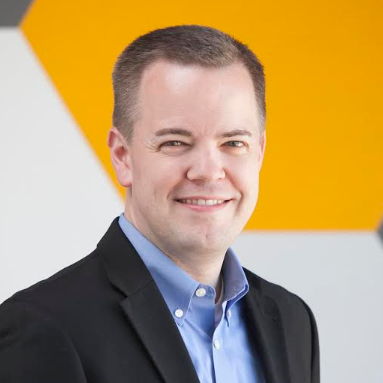 "I was always worried about the cyclicality. It seemed like empty work," she says. But it's been just the opposite.
What made consulting seem more fulfilling were the kinds of gigs she was offered -- namely a handful of ones of a year or more in duration that draw pay from long-term retainers.
"Tons of opportunity was coming at me in consulting," she says.
The final catalyst for Hardwick's career shift was the Tiburon CEO Summit in New York City in April.
At the Chip Roame-hosted event, Hardwick let it be known she was open to engagements and came away with four of them.
"I said: I guess I'm a consultant now."
Grabbing time
Her lead client, Riskalyze, just named her its new chairman. Hardwick also counts an asset manager, a "platform," a large broker-dealer and a clearing firm among her clientele.
The co-founder of Advisor Innovation Labs will devote at least a half day each week to the Auburn, Calif.-based firm and show up in person for a day each month-- mostly in the Atlanta office. Hardwick lives in Philadelphia proper.
"I'm excited we get her some hours every week," says Aaron Klein, CEO of Riskalyze. "I'm not sure we could afford her full-time."
Hardwick remains an investor in AI Labs and will continue on its board of directors, though she says she felt trepidation about how people might view her quick exit from a firm she only rolled out in 2017.
"I knew people might think there was [trouble]," she says.
Fortunately, the AI Labs start-up continues to do well under CEO, Mike Zebrowski. AI Labs is adding customers and advancing on its goal of being a dashboard-of-dashboards across multiple custodians and technology providers, according to Hardwick. It recently added integration with Schwab, Fidelity, TD Ameritrade and Addepar.
Concentus Wealth Advisors and Dynasty Financial Partners are also two AI Labs customers, according to its LinkedIn postings. See: Schwab wins $350-million Philly RIA from Wells Fargo Profit-Formula program with Dynasty Financial's help
Raising an eyebrow
But Joel Bruckenstein, producer of the T3 conferences, says Hardwick's departure raised an eyebrow, especially because more ventures are focusing on delivering improved dashboards.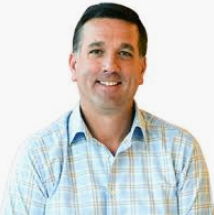 "She's more of the AI brand, so if she's stepping aside, it sure seems like something is going on."
Oleg Tishkevich's new venture, Invent.US may also encroach on the AI Labs niche, Bruckenstein adds. See: Oleg Tishkevich signs Envestnet to a contract with a company he started during an Envestnet non-compete -- and four years after selling Finance Logix to it for $32 million
Zebrowski, her co-founder and former COO at eMoney Advisor, failed to return a voicemail seeking comment.
The ownership structure remains the same, with Hardwick and Zebrowski serving as owner-managers. The bulk of the firm's financial backing comes from an angel investor and a "strategic investor." See: How Lori Hardwick's startup -- funded to the gills -- may co-opt the advisor desktop by creating an overarching open architecture
Pressure cooker
Hardwick's decision to become a consultant reflects her desire to find a way to parachute into more exciting situations to learn and contribute. "It was me yearning for more," she says.
Hardwick, 49, admits that she feels an added element of pressure -- being that rare female power consultant in the male-dominated wealth business.
"I'm relatively young and a woman. If it doesn't go well, it may not go as well for other women," she says.
Hardwick will be in a pressure cooker of sorts taking on a handful of high-retainer gigs, Bruckenstein agrees.
"You don't hire somebody unless you intend to [make measurable gains,]" he says.
Hardwick says she has one ace up her sleeve to achieve performance goals.
"I know my shit," she asserts.
What Hardwick knows, Klein says, is how to make sure the application of his risk and automated trading products fit into the strategy of the customers. "It just helps us raise our game," he says.
Klein also named Drew DiMarino as executive vice president of sales -- with high hopes. DiMarino held the same position for eMoney and oversaw its revenue jump from $17 million to $95 million.
---
---
Mentioned in this article:
Riskalyze
Tech: Other
Top Executive: Aaron Klein
---
---
---