Peter Mallouk: I have the option to release the book with or without Tony's chapters with any publisher I wish.
Brooke's Note: When you decide to "go national" with your RIA, know that the intensity of every business challenge gets magnified 100-fold. Peter Mallouk could tell you. First he had to rush to make his pre-planned split with Tony Robbins public and official (with the SEC) ahead of schedule. Exclusive: Creative Planning's split with Tony Robbins was in the works well before self-help guru's sexual misconduct allegations, says Peter MalloukTwo BuzzFeed News articles with ugly allegations against Robbins coincided with that. Now come revelations about the next layer of complexity -- the book he and Robbins were apparently going to publish together this summer. What to say and do about that book got forced by the latest Robbins BuzzFeed article published today. But again, it appears that Mallouk had already done serious spadework in preparing for a life beyond Robbins. The book, he says, (and Robbins's PR confirms) is his baby both editorially and as a commercial enterprise. When it will appear -- and to what reception without the full energetic Robbins wave -- are questions yet to be answered as the aspiring national RIA battles on.
Despite their business divorce, Peter Mallouk says a new book co-authored with self-help guru Tony Robbins is his baby, and he has the right to release it--with or without Robbins' contribution--with any publisher he chooses, contradicting a new BuzzFeed News report.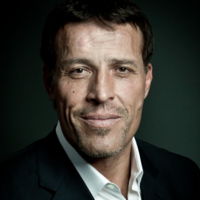 The online news site reported today (May 30) that publisherSimon & Schuster dropped the book after BuzzFeed News revealed allegations from women accusing the self-help guru and former Mallouk partner of sexual misconduct. Robbins denies all the allegations.
Simon & Schuster reportedly removed the book, "The Path: Accelerating Your Journey to Financial Freedom," from its web site, after BuzzFeed News published its first report on May 17.
But Robbins' lawyers claimed the book has only been "postponed" and the publisher had not cut ties with him. Mallouk when farther and said Robbins' contribution to the book was minimal.
"I wrote 12 chapters and Tony two and Jonathan Clements one," Mallouk said in response to an email from RIABiz. "I have the option to release the book with or without Tony's chapters with any publisher I wish."
Robbins's spokeswoman Jennifer Connelly says Mallouk is accurate in his statement.
Beating heart
The Creative Planning CEO and Robbins were set to publish what was, in effect, a second sequel to the 2015 smash hit, "Money: Master the Game," authored solely by Robbins. The second book, "Unshakeable," was also with the Robbins' sole byline. Both were top sellers.
The books formed the beating heart of the relationship between Robbins and Mallouk and led to a steady stream of referrals to Creative Planning.
Initially, those referrals went to Ajay Gupta LA-based RIA, Gupta Wealth Management based on a recommendation in Robbins' first book. His second book, "Unshakeable" on Jan. 1, 2017, overtly recommended Mallouk's firm, after he acquired Gupta's RIA.
Robbins joined Mallouk's firm in 2016 as chief of investor psychology, a role specifically tailored for him. He purportedly helped train advisers to handle clients' emotional needs. See: What to make of Peter Mallouk's sweeping deal with Tony Robbins -- and where the unlikely pairing goes from here
Still kicking
Robbins' relationship with the publisher is ongoing, his lawyers said in a statement to BuzzFeed.
"To be clear, Simon & Schuster has not severed its publishing agreement with Mr. Robbins," it said. "To state or suggest otherwise is absolutely false."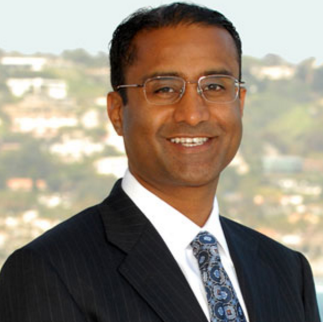 A source at Simon & Schuster reportedly told BuzzFeed it is "not proceeding with publication."
Mallouk says that Robbins may have a different book in the works, though he didn't name a publisher.
"While [our] book was in the works, contractual terms were never reached nor finalized with its planned publisher," he says in a release.
The book's original Amazon listing said it would be available on July 23, 2019," BuzzFeed noted. "That page has now been stripped of information about its title and contents, and the publication date has been revised to 'December 31, 2050,'" it added.
Mallouk no longer has finacial ties with with Robbins, he says, and told RIABiz last week (May 24) his firm's split with him had been in the works for six months before the self-help guru's sexual misconduct allegations surfaced.
Creative Planning made the split official by updating its ADV2 filing with the Securities and Exchange Commission (SEC) on Wednesday (May 22).
BuzzFeed called Mallouk, "one of the most powerful people in global finance" citing a 2018 Worth magazine Top 100 list. Mallouk finished 99th between former White House spokesman Anthony Scaramucci (100) and Facebook founder and CEO Mark Zuckerberg (98).
BuzzFeed has reached some journalism milestones since its founding in 2006, including a National Magazine Award and a George Polk Award. It was also a Pulitzer Prize finalist for overseas reporting. But it still has credibility issues.
A 2014 Pew Research Center survey found that BuzzFeed was viewed as an unreliable source by the majority of U.S. readers polled, regardless of age or political affiliation. The company then moved BuzzFeed News to its own web domain.
In 2016, BuzzFeed raised $200 million from Comcast's TV and movie arm NBCUniversal, putting its valuation at roughly $1.7 billion.
---
Related Moves
October 16, 2020 – 7:49 PM
---
---
Mentioned in this article:
---
---
---
Brooke Southall
Not sure Tony was ever quite the 110% super hero we thought. Who is? That said, the jury is still out not only on these allegations but on the BuzzFeed reporting. Was it done in haste? A guru's hot-coal exuberance and a Midwestern RIA's careful financial planning sobriety are uneasy mates. Our reporting on this BuzzFeed article fallout tries not to judge Tony but simply the real and inarguable brand and business ramifications for perhaps the fastest growing RIA in the industry. Peter Mallouk may not have had the luxury of waiting to see whether reality and perception about Tony's alleged sexual misconduct end up in two places. That said, he may have arrived -- along with Tony -- at this reckoning of fundamental incompatibility as long as six months ago.
Jeff Spears
I fell for the Tony Robbins pitch 110%. I was sad to read the news of his alleged demise. Hopefully this will be another example of substance trumping salesmanship.