Abby Salameh will help Hightower-affilated RIAs to market in her new CMO role
Brooke's Note: The old RIA roll-up world was very front-end loaded. The day the RIA sold out, it experienced giant liquidity and it had much of its downside taken away. Not only was there a financial big bro but, theoretically, more grown-ups in the room watching out for perils. With all that excitement and relief, it was hard to think past the honeymoon. But what so many RIAs couldn't foresee was what life with muted upside was like after a career where they kept what they earned. That RIA spiritual letdown planted the seeds of roll-up mediocrity. Hightower is working to engineer some upside back in. The Chicago firm cedes some control. RIAs get less instant gratification. For both sides it seems to bode well for a brighter future. Hightower is constructively blinking in the face of more sustainable models -- like Dynasty's and Milstein's -- but keeping parts of its own. That's where having new owners and a new CEO at HighTower really helps. But is doesn't solve for the typical RIA's allergy to marketing. That's where Abby Salameh really helps.
Bob Oros has hired a high-profile chief marketing officer, and it helps to explain why Hightower Advisors thinks it can drive up the value of the minority stake it just took in a $5-billion DFA RIA.
The CEO of the Chicago-based rollup and broker-dealer poached Abby Salameh from a $22 billion LPL OSJ, in Morristown, N.J., to become chief marketing officer.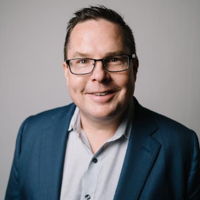 Salameh largely fills a void left by Susan Krakower whose served as "chief brand strategist." Krakower left HighTower in early 2018. She was previously a senior vice president at CNBC for 11 years.
Salameh previously worked in sales at InvestmentNews and has been a contributing writer for RIABiz. She left InvestmentNews in 2001 for TD Waterhouse where she became head of marketing for institutional services.
The hiring of Private Advisor Group's CMO comes after Hightower announced a "strategic investment" in LourdMurray, a deal with a dazzling number of moving parts -- and a bet that that firm can just keep getting bigger.
Hightower, which is backed by Thomas H. Lee Partners, disclosed the deal Thursday (Apr. 30). As part of the transaction, Beverly Hills-based LourdMurray merged with San Diego-based Delphi Private Advisors.
LourdMurray serves ultra-high net worth individuals, families and institutional clients across the country. The combined advisory group will operate under the LourdMurray brand and oversee an estimated $4.8 billion in client assets.
No accident
Both those firms are heavy users of Dimensional Fund Advisors. The principals, in fact, met in a DFA study group. In turn, the LourdMurray principals knew Oros through his time at Fidelity Clearing & Custody.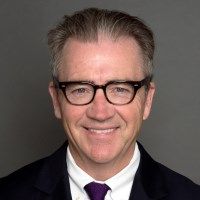 "It is a different type of deal," says Steve Levitt, managing director and founder of investment bank Park Sutton Advisors LLC. "It does show that Hightower is being much more flexible and creative than they once were. It's a sign that acquirers need to be very creative in this competitive market."
The deal is directionally deliberate, Oros says.
"This isn't accidental. We've got an M&A team, and we think we can be a major participant with what's happening, which is big firms like LourdMurray looking for more capabilities to get bigger.
"The original Hightower went after breakaways, and that's not what we do these days." See: As Bob Oros-led HighTower reboots, it bags an ex-Goldman RIA, hires two, makes a CMO imminent, and clarifies mission
Louis Diamond, principal of Diamond Consultants in New York City says Hightower is facing a lot more competition to get its foot in the door and take stakes in those businesses.
"HighTower is a strategic partner, and they let you take chips off the table without giving up identity," he says.
Keep your identity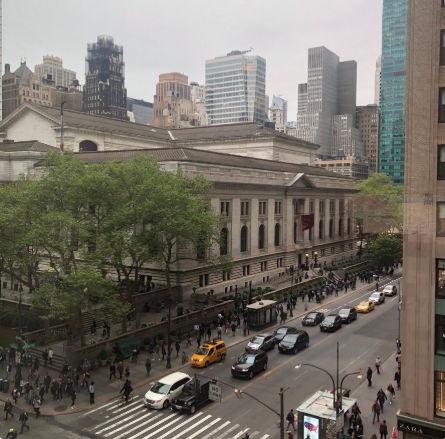 "Dynasty is also "very mindful to never turn an entrepreneur who owns their upside into an employee," he says.
The distinction was critical to Blaine Lourd, founder of LourdMurray. He had no interest in becoming a salaried employee. "They understand that I'm a bad employee, and we need to be and feel independent," Lourd says.
Oros' hiring in January helped seal the deal for Lourd because he had known Oros for years when Oros oversaw custody at Fidelity.
Oros said his company will be careful not to over-step its place.
"We embrace independence and serving clients the way LourdMurray wants to. We don't think we should tinker with things that prove to be a winning formula," Oros says.
Old school ties
LourdMurray's relationship with Delphi is longstanding.
The founders of both firms had known one another because they were in a DFA study group for nearly a decade. Keith McKenzie and Darren Reinig launched Delphi in 2009. See: A Harvard lawyer, a Columbia MBA and an engineer break away from AllianceBernstein private client unit to form an RIA
"We've known Blaine and his firm for a long time. We had a lot of respect for him," McKenzie says.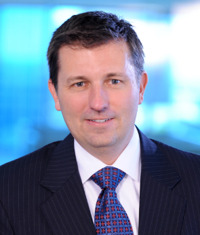 "It started out having dinner with him back in 2009 when we had no assets, and he's got a big successful firm. We grew up in the industry talking the same language and going to the same study groups. We just had a lot of respect for him."
Lourd recalls meeting McKenzie and Reinig as well. "I met these young guys who were partners at Delphi, and we were all on the same study group. They were hungry for knowledge and hungry for success. We stayed in touch."
In fact, Lourd says he realized as he wrapped up the merger with Delphi Private Advisors that it would be a relief to have a firm like Hightower overseeing back office arrangements.
Lourd didn't offer many details on the structure of the Delphi deal, but said it was an all-stock merger. Delphi's firm was given a valuation and the partners received stock in LourdMurray as part of the sale.
"The merger was down the road before we decided that Hightower was going to be involved. Hightower helped us, but they didn't add any financing to the deal," Lourd says.
LourdMurray will remain a user of BlackDiamond RIA. LourdMurray has used the technology for more than a decade.
"We were using something that was so complicated and awful. It was so user friendly and so easy," Lourd says.
Owning revenue
The changes come as HighTower passes the one-year mark since Thomas H. Lee Partners acquired it. See: As Thomas H. Lee Partners asserts itself, Dave Pottruck steps down as chairman of HighTower's board of directors
It also comes on the heels of Howard Milstein's high-priced deal for a 25% stake in Fiduciary Network. The deal called attention to the success of a hands-off strategy. Mark Hurley no longer controls the firm. See: Howard Milstein scrubs Mark Hurley's stringent contracts with 22 RIAs then buys $1.5-billion semi-RIA through satellite entity with a looser mandate
Focus Financial only buys a partial stake in RIA revenue, too, and it sent a signal by completing an IPO. See: Focus Financial IPO pays off for KKR and Stone Point, after all, by hitting price mark, plus an investor 'pop.' Now, on to the less glamorous task of paying down debt
"I think Thomas Lee is aware there is much more value to owning the revenue than just having folks on the platform," Levitt says.
The one very legacy HighTower aspect of the LourdMurray deal is that the RIA's assets will reside on the Hightower ADV. Focus, Fiduciary Network and Dynasty let RIAs maintain their own ADVs.
Oros says 90% of Hightower practices are under the firm's corporate ADV, which makes it easier for the firm to negotiate with custodians and other vendors on price and terms -- and takes some compliance burden off firm principals.
Crafting Strategies
Salameh joined Hightower, she says, because it is an "advisory firm of the future."
"Hightower's focus is definitely on acquiring large RIA practices – empowering and enabling them to gain efficiencies through scale. I believe this is the winning model of the future. The opportunity was a great one for me personally and professionally," she explained.
Meanwhile, Salameh will be managing all of Hightower's marketing in addition to media relations and field marketing – helping advisors with their growth and marketing efforts.
She will also be helping firms like LourdMurray with their marketing strategies.
Meanwhile, John Hyland, managing partner at Private Advisor Group, said there were no hard feelings over Salameh's departure.
"We are grateful for the contributions that she has made to the firm over the last six years and wish her the best of luck in the future," he said.
When asked about replacing her position, Hyland was noncommittal: "PAG will continue to be thoughtful about how we can enhance our advisor experience, advancing our brand and the value that we provide independent advisors will be priorities."
He also says his company won't have any direction over LourdMurray's day-to-day business. "There are a lot of different ways to be successful. Why would we try to force on recipe? We see lots of recipes."
---
---
---